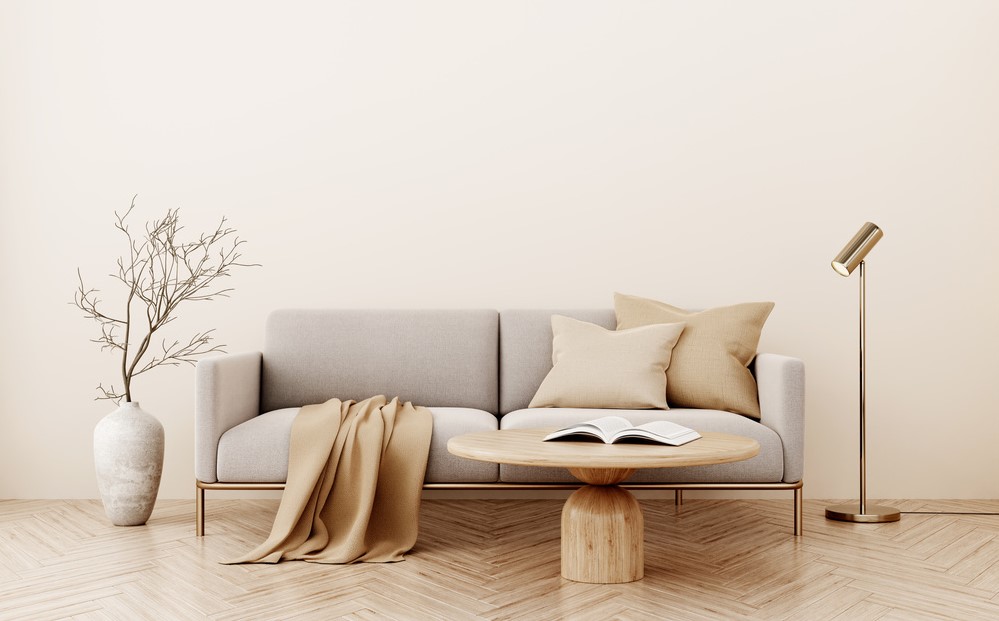 6 Tips And Tricks For Upgrading Your Home Décor
Everybody has envisioned their dream home at some point in their lives. You'd want to live in a harmonious, peaceful, and aesthetically beautiful house that comes with all the features and designs you want. Unfortunately, this could be pretty challenging to achieve if you're not equipped with any interior designing talents and skills. 
The good news is that the home improvement industry is now filled with many helpful resources to guide you into sprucing up your home decor in the best way possible. For starters, you can use these three tips, do your research, and get inspiration from other houses. 
Finally, add the following tips and tricks, and you'll be able to upgrade your home décor in no time. 
It's no surprise how textures can add more definition and identity to your interiors. Add some comfortable fabrics to your living room decor to upgrade it. You can begin by incorporating throw pillows into your sofa. On colder nights, throws can keep you warm while adding new textures to your couch.  
This not only elevates style but also invites your family and friends to come to sit on the couch to cozy up, especially during colder nights. Pick throws that complement your current decor and add something to it. Match and combine different colors and patterns to make them the focal point of your living room.   
It is possible to bring a room to life with the right lighting truly. There are two easy ways to achieve this. The first one is to invite natural sunlight into different spaces in your house. Simply open windows, and install curtains and blinds, and you'll flourish with natural light and good ventilation. 
Another way is to invest in beautiful and warm artificial lighting. Brightly lit rooms appear large, airy and welcoming, while poorly lit rooms seem small, dark, and cramped. It is a good idea to buy floor and table lamps for your home. Place a few tall floor lamps strategically in dark corners and enjoy the transformation. Lighting on side tables creates a cozy and welcoming atmosphere in the room.   
If you have more budget to spare, consider fixing a chandelier or pendant lights for your ceiling. There are many other lighting fixture options to explore to elevate the illumination of your interiors even more. This is a fail-proof way to upgrade your home decor without investing too much. 
Consider Upcycling What You Already Have
For crafty and artistic individuals, upcycling used old objects can do wonders for your home decor. For this project, all you need to gather are some arts and crafts supplies like paint, brushes, and a lot of your creative juices. Take a look around your home and see which ones need good repainting and upcycling. 
You can completely rejuvenate and modernize vintage and worn-down decor and even furniture by upcycling them. You'll be surprised at how little paint and a paintbrush can go a long way for your home. Try to do your research on how to upcycle items at home and follow them through to get the results you want.  
If your interiors don't have much space, the easiest trick to turn them into a more spacious area is to add mirrors. A mirror can make a room feel brighter, airier, and wider by reflecting light around it. However, the best solution for this tip is to find the right position to place the mirrors in.  
Don't place mirrors directly across from windows, but perpendicularly to them. Fortunately, there are a plethora of mirror designs that will fit your interior design theme. Choose the one that will add more flair to your home.  
You shouldn't underestimate the power of accessories when switching your home decor. These small elements can instantly uplift your home vibe and ambiance. For instance, you can add vases, candles, and art pieces to give your home more aesthetic value.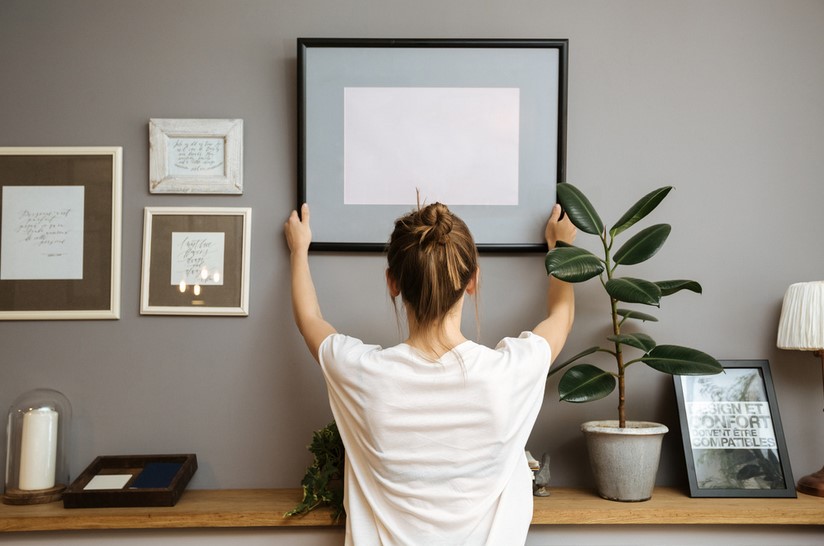 Display Some Framed Photos
If you want your home to feel more personalized, one great home decor tip is to add some framed photos to blank walls. However, ensure not to overcrowd them as they might ooze off a cheap vibe. Use elegant photo frames and find a great way to hang them on a gallery wall or your hallway.  
It is not only possible to include real photographs in these picture frames, but it is also possible to include memorabilia, collection, and other trinkets. Arrange them beautifully and stylishly so they will elevate your walls even more.  
Conclusion
Updating your home without a messy overhaul or spending much money on remodeling is easy. With these easy tips, you can uplift your home decor easily and playfully. While there's no one-size-fits-all approach to home decor, it's important to use your creativity and ensure that all the colors, textures, and elements work well together.