How to furnish a terrace on a budget without sacrificing design and comfort
People who live in an apartment in the big city usually have few options for undisturbed moments in nature. Having your own terrace is a real luxury because there in the summer you can relax, listen to the chirping of birds and enjoy the sun. If you don't have a garden, you can set up a cozy retreat on the terrace. A beautiful and comfortable property may not always be very expensive. If you want to decorate your balcony on a limited budget, take a look at the following tips and tricks for an attractive design! Here's how to furnish a terrace on a budget.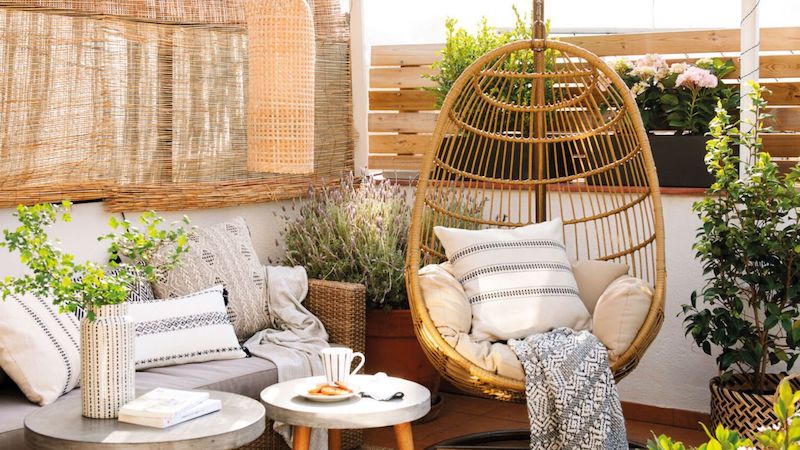 In fact, there are low-cost alternatives, which do not guarantee longevity. However, they will allow you to decorate your terrace with imagination, thus creating a unique and original environment. One idea for setting up an outdoor space with DIY techniques is to create a Mediterranean-style terrace, characterized by objects and accessories in wood and terracotta.
An outdoor terrace but still a terrace, this room of the house becomes the central element as soon as the beautiful days arrive. And to get away from it all, we infuse it with a style that feels good, hyper verdant jungle style, ultra colorful bohemian spirit, very refined with zen inspiration, and why not a little bit of all three? much appreciated bright colors are welcome to the party! Pop furniture, multi-colored rugs, small decorations full of cheer, rock your color palette for a terrace full of good vibes. In short, the ideal way is if you have no idea how to furnish a terrace on a budget.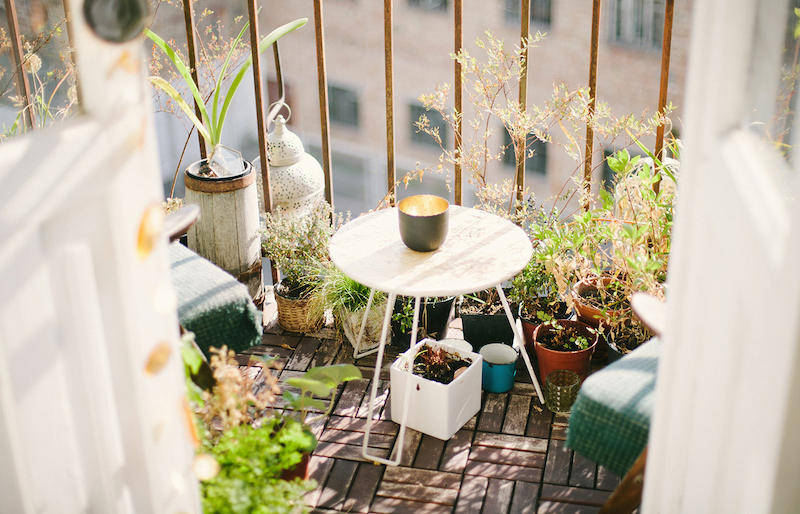 The layout of your patio depends on its size. The larger it is, the more it will be possible to create different spaces such as a dining area, relaxation area, or even an outdoor kitchen. However, avoid overcrowding the small spaces to be able to move easily. To give an impression of grandeur, you can mark out mini zones with color effects or different floor coverings.
To fully enjoy your open spaces, remember to protect yourself well from others. Wooden screens, cans, racks, plants, shade sails… give space to your creativity to isolate yourself from the neighborhood. On the ground, choose raw materials such as wood, stone, or concrete that require little maintenance. And for an effortless desire for greenery, focus on synthetic grass. A good idea if you still have doubts about how to furnish a terrace on a budget.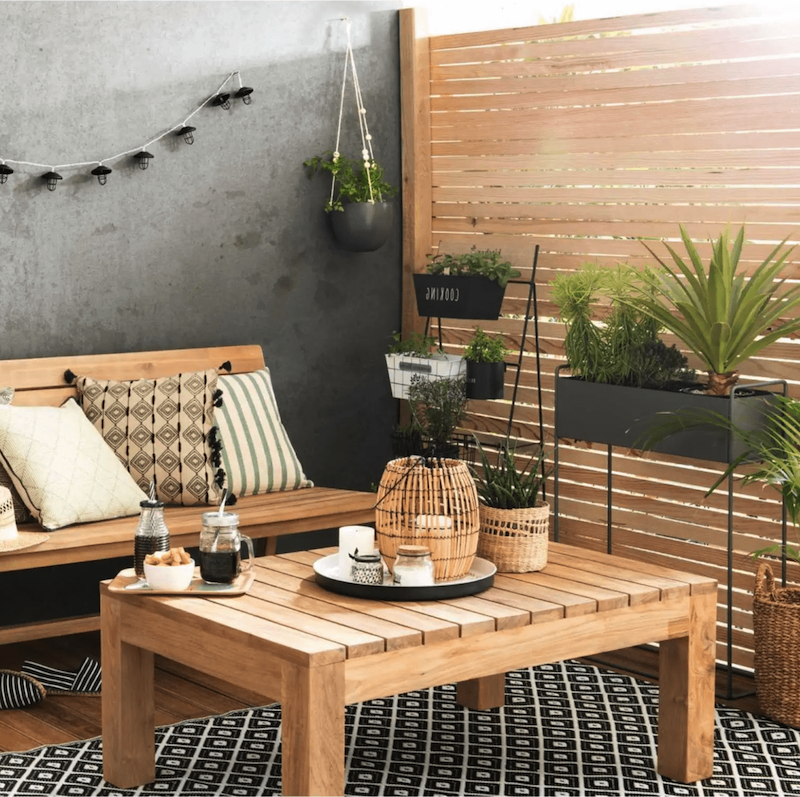 The size of the outdoor space is essential to create a place to be exploited to the maximum. If you have a large enough plot of land, then you can opt for different areas to set up. So it is possible to delimit the space with various plants. The two elements to rely on if you have to furnish a large terrace are the sofa and the table. Two well-defined areas can be created, a relaxation area and a dining area. The railing of your terrace can be decorated with various plants in pots. If you want to hide from prying eyes, then the best solution is to install climbing plants all over the railing. On the other hand, outdoor awnings can make you relax even in the hottest hours of the day, hiding you from the sun.
Need more inspiration? just check the following images