How to decorate your terrace according to Feng Shui
Feng shui advocates say that following this philosophy not only brings peace but positive energy and quality of life. In the decoration, we can also apply it and follow some simple tips to have a home with great benefits. Specifically, on the terrace, we can bet on order, on elements of nature or on good orientations. These are just some ideas to decorate your terrace according to feng shui.
You can decorate a terrace to make it beautiful or you can decorate it to make it beautiful and also take care of you. Feng Shui has the key. Follow our advice and this spring charge yourself with positive energy surrounded by green.
Natural elements
Feng shui defends the search for balance as the key to a full life. According to this ancient philosophy, it is very important to successfully combine these 5 elements: water, wood, metal, earth, and fire, if what we want is to achieve balance in our garden. For this, we can use elements such as swimming pools, lakes, earth and materials such as stone.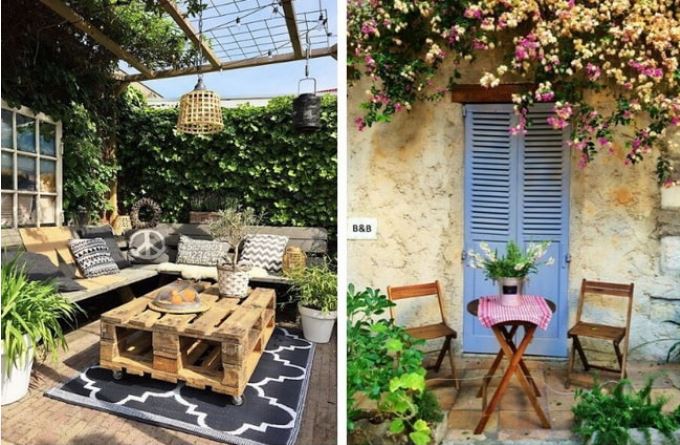 Good orientation
Orient your terrace to the side where there are better views and receive sunlight. According to the philosophy of feng shui, homes that receive sunlight reach better and more easily balance and harmony. And therefore, its members or inhabitants of the house have a fuller life. If from your terrace or balcony you see very tall buildings, then try to "harmonize it" with plants and flowers. This will compensate for that lack of energy.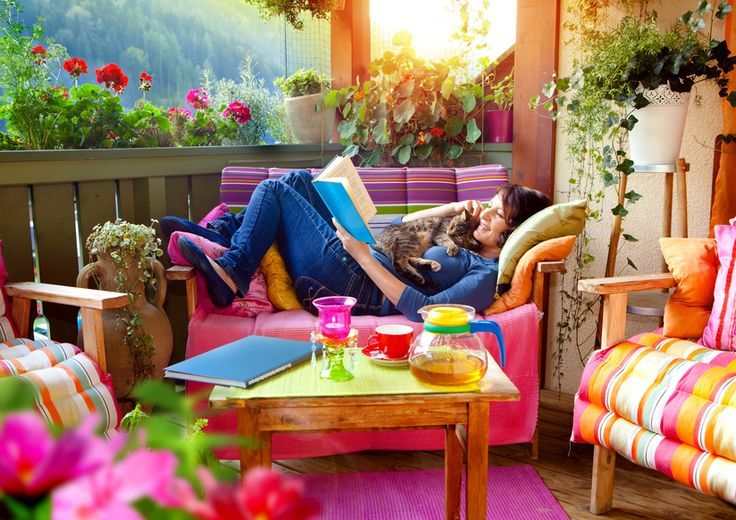 Decorate with plants and flowers
The feng shui also defends the natural elements of the place, as well as trees, branches, plants, and flowers. For little space, we have in our garden or if it is a balcony, you can always adapt it and fill it with flowers and plants. You have no excuse: there are options for all types of exteriors.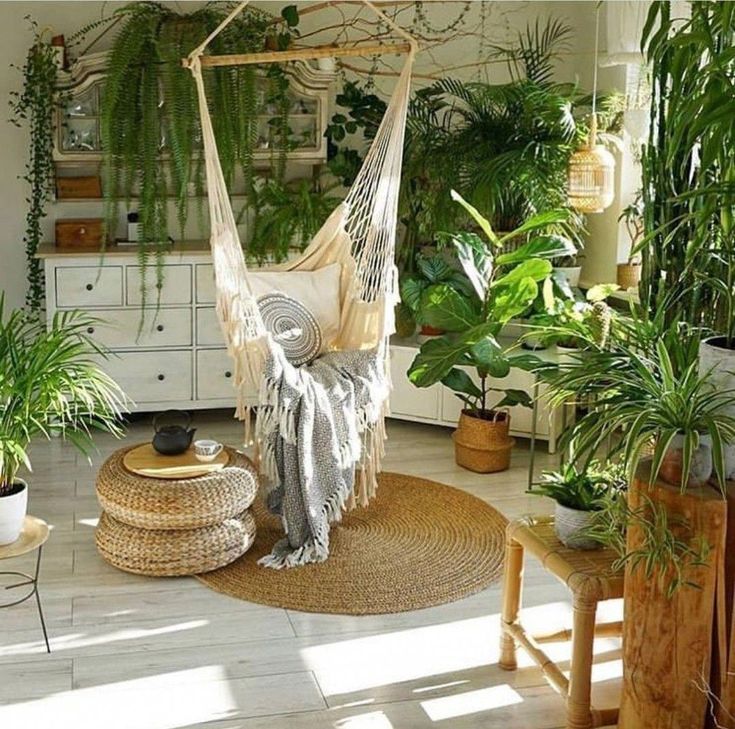 Seek balance
Putting order in the arrangement of the elements helps – according to feng shui – to achieve harmony in the home. Also in gardens, balconies, terraces and outdoors. So if you are thinking of decorating any of these spaces, take note: choose neutral colors or colors that integrate well with nature, dispense with excesses: feng shui defends the simple and finally, try to make the sofa, the Table and chairs keep a certain harmony.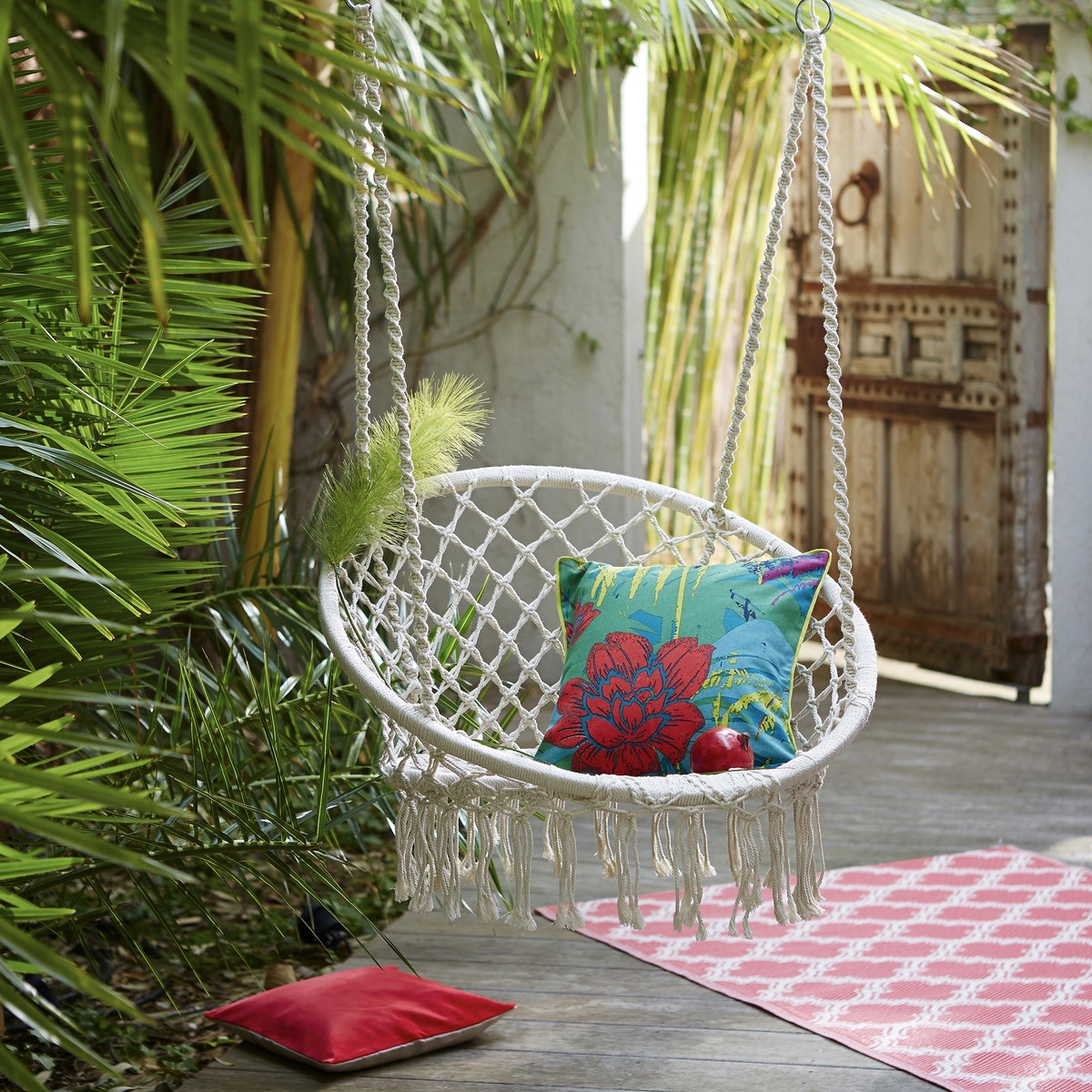 Water as a connecting element
Water is a purifying element and through it, we can circulate chi or energy. Therefore, the philosophy of feng shui defends the placement of fountains, lakes, swimming pools … any element that contains water and circulates it in the right direction will help nourish us emotionally and spiritually.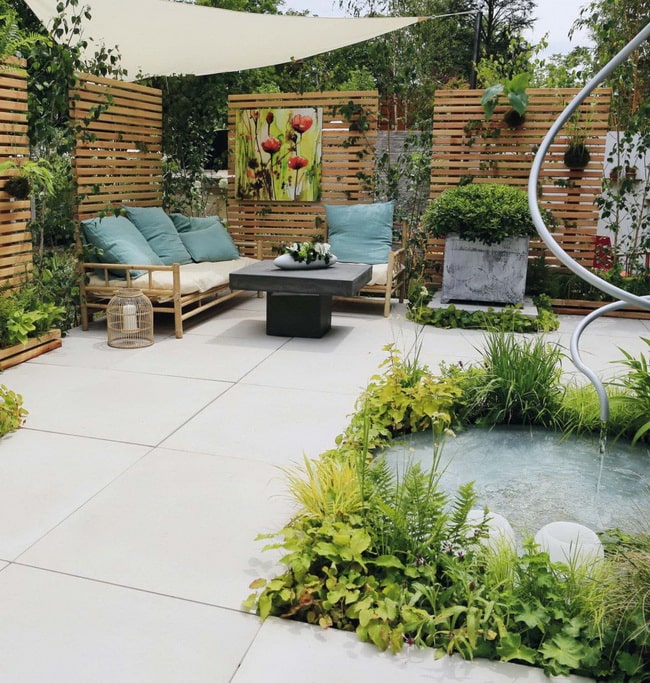 illumination
The feng shui is committed to lighting that helps create spaces that invite meditation and rest. Therefore, we must find a balance in artificial lighting and look for techniques that generate energy and at the same time a space for relaxation. Indirect lighting helps it and illuminate different points as well.