Rustic wooden table ideas: advantages, disadvantages, tips, and amazing photos
Certainly, at least once in your life, you already thought about having a rustic wooden table, didn't you? After all, this is one of the most timeless and versatile pieces of furniture out there. And in today's post, we will talk exclusively about this type of table and how you can get the most out of it. Check it out.
Benefits
Versatile
The rustic wooden table can meet all types of needs. That's because it can be found in different shapes, colors, and sizes. In addition, the rustic wooden table still has the advantage of being able to be used in different environments of the house, from the classic dining room to the balcony and barbecue area.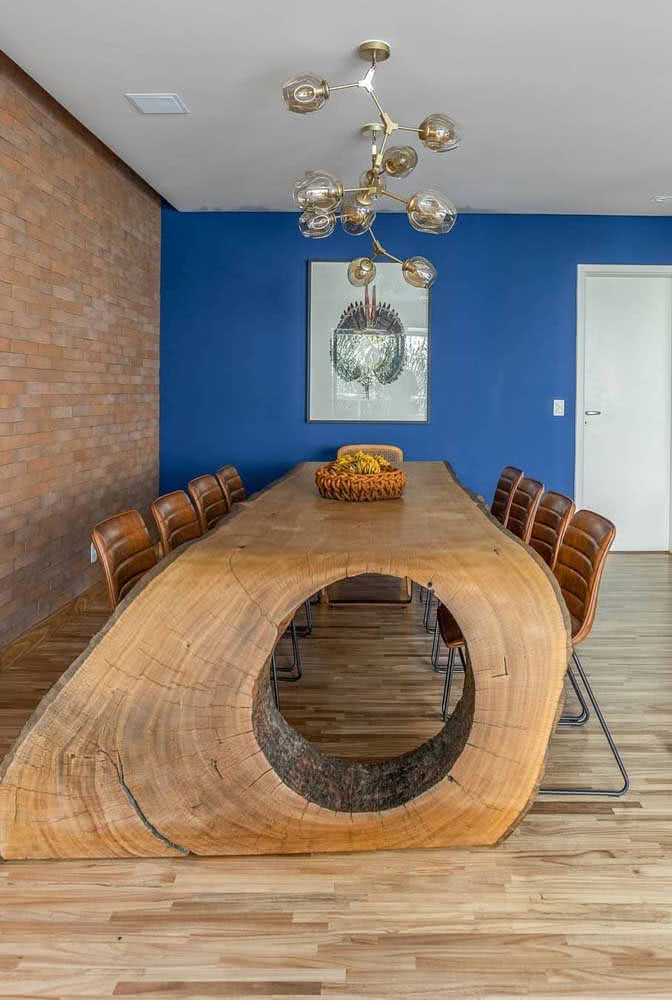 Timeless
A very good thing about the rustic wooden table is that it never loses its majesty. That is, you can take one home without fear of it being "out of fashion".
For different styles
Another great advantage of the rustic wooden table is its ability to move beautifully between different decorative styles. Even with that rustic face, sometimes even worn and marked by time, the wooden table goes far beyond country decorations.
A good example is the use of the rustic table in classic and sophisticated environments. In this type of decoration, the rusticity of the wood provides a harmonious contrast in the project and guarantees a certain touch of warmth and comfort.
In modern decorations, the rustic wooden table is perfect next to designer chairs. You can even risk a colorful wooden table or with different details.
In minimalist decorations, the rustic table is the icing on the cake. It removes the atmosphere of sobriety and guarantees comfort and warmth in the heart.
We can not fail to mention also how much the rustic wooden table has gained space in current decorations that follow the industrial, Scandinavian, and boho line.
In rustic decorations, you don't even have to talk, right? It is practically a mandatory item.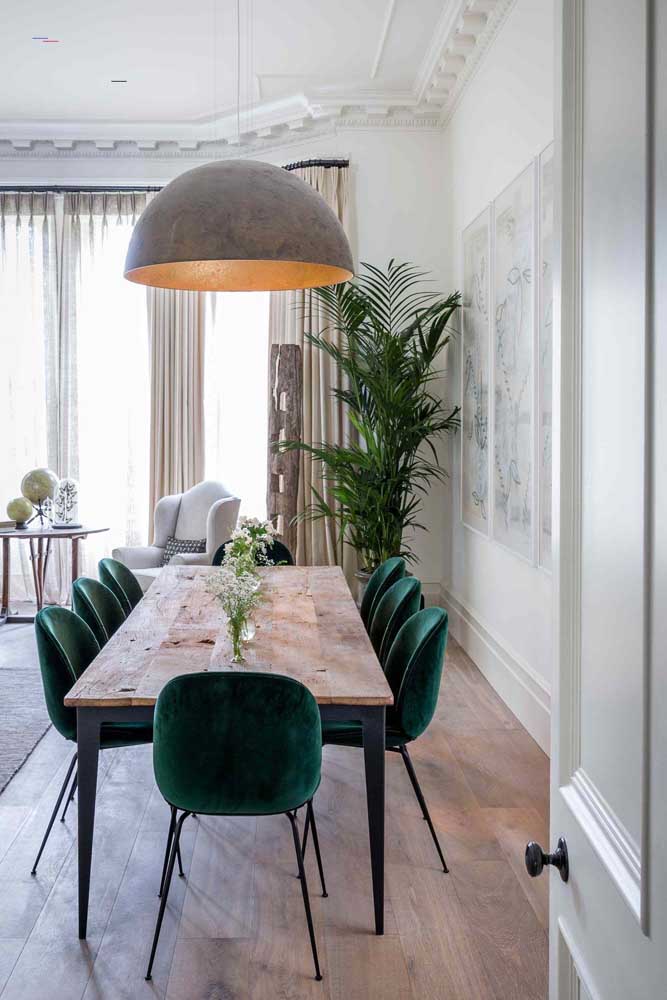 Customization
Do you want another advantage of the rustic wooden table? Then note: this type of table allows for the most varied types of personalization since the wood is super receptive to handcrafted techniques, such as painting, decoupage, mosaics, among others.
So, when you get tired of the table you can renew it with some of these techniques.
Disadvantages
Maintenance
One of the main stones in the shoes of those who have a rustic table at home is the need for maintenance. Wood is a natural material and therefore needs care to always remain beautiful.
One of these precautions is the application of resin, varnish, or some other product capable of protecting the wood. It is also very important to protect it from the attack of pests, using a good insecticide product.
The wooden table must not receive rainwater or direct sunlight. So, if you want to keep it in an open place, already provide cover for it.
It is not recommended to support hot pots, as the high temperature can burn and stain the wood. Also avoid using very abrasive cleaners, as well as steel sponges. Clean it only with mild soap and a soft cloth or sponge.
Cost
The cost of the rustic wooden table is also seen as a disadvantage of this type of furniture, since it can cost up to three times more than an MDF model, for example. However, it is always important to analyze the cost-benefit, after all, a wooden table can go through generations when properly cared for.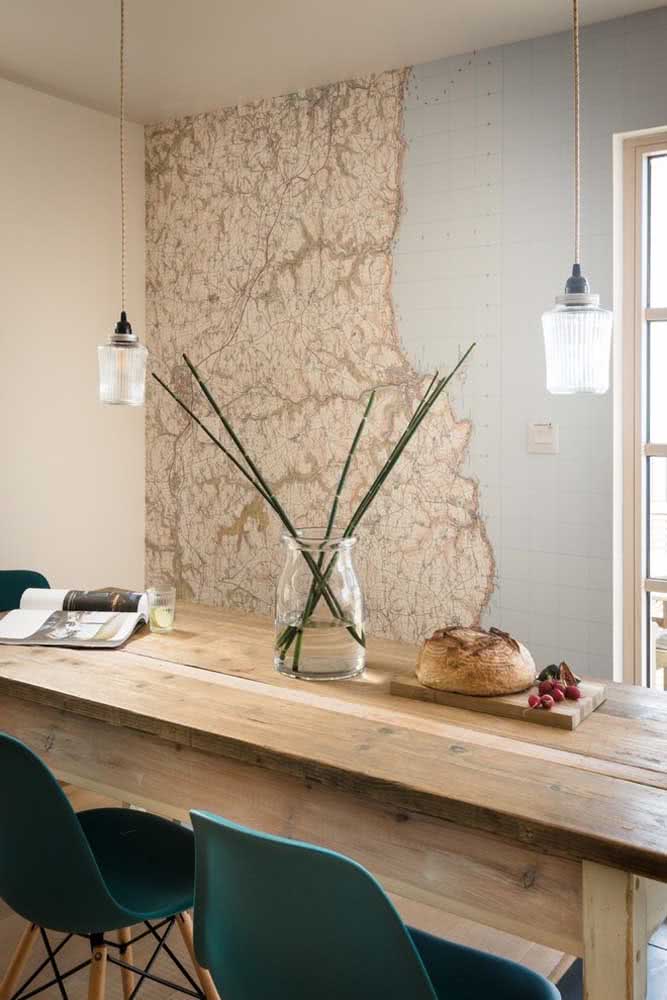 Types of rustic wooden table
Round rustic wooden table
The rustic round wooden table is suitable for small or square-shaped environments. It looks beautiful in dining rooms, but also stands out on balconies and outdoor areas, always accompanied by chairs that enhance it and accompany the decorative style of the environment.
Rectangular rustic wooden table
The rectangular model is recommended for spaces with the same shape since it manages to make better use of the useful area of ​​the environment. The rustic rectangular wooden table is also perfect to be accompanied by benches.
Rustic square wooden table
The square wooden table, on the other hand, can be a little more difficult to fit into smaller projects, since it occupies a larger area. Therefore, the tip is to use it in square format environments, but that is also spacious.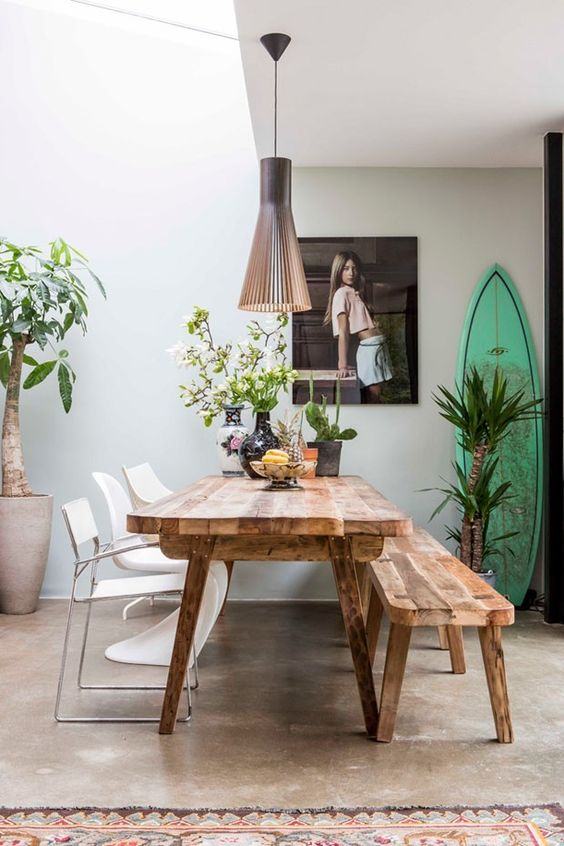 Rustic wooden table with benches
The rustic wooden table with benches is the closest to those country models, common in farmhouses and country houses. They bring people closer together, which makes everything cozier and inviting. Also perfect for outdoor areas, especially when there is an intention to accommodate a large number of people around the table.
Rustic wooden coffee table
The rustic coffee table has fallen into the popular taste. It can be small or large depending on the size of your room. The important thing is always to guarantee free space for circulation.
Demolition wooden table
Another xodó of the current decorations is the demolition wooden table. With a worn appearance, this type of table can move very well between the rustic and the modern, bringing a touch of style and personality to the project.
Wooden pallet table
Pallet tables are another alternative to using solid wood. Cheaper and with a sustainable footprint, this type of table gains space in modern, youthful, and uncluttered decorations.