Amazing DIY Proposals for the autumn garden or balcony
Although autumn, in general, is identified with … melancholy and for many it is a "hazy" season due to the end of the holidays and spend time out.
In fact, especially in the southern regions with mild weather conditions most of the time it often looks like a "prolonged summer" with particularly pleasant weather and temperatures ideal for enjoying the balcony or garden without disturbing the cold either. not even the intense heat.
Autumn is also the highlight of the flowering season of some of the most striking and vibrant shades of ornamentation that can really make any outdoor living area very comfortable.
So don't rush into the end of summer or the early rains … gathering everything from your garden or balcony for the winter season  instead create a seasonal "warm" atmosphere in simple and easy ways.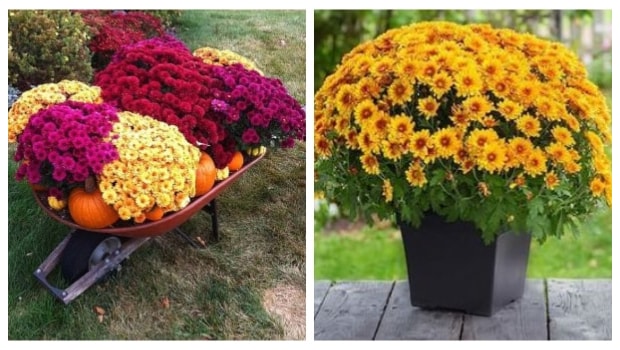 Chrysanthemum and Cyclamen are the most typical flowers of the season, you will find them in all nurseries in a variety of shades and by themselves without any other … ornament capable of completely changing the image on an autumnal balcony or garden.
Choose large sized healthy plants in different shades and place them in metal pots, beautiful baskets or even pots, but without transplanting them while they are still in bloom.
Evening auxiliary lighting in the fall and winter will help even more so in the summer that your balcony or garden will not give a "abandoned" image.
Solar lamps of all kinds are the most practical and eco-friendly option and you can even create very impressive DIY outdoor interiors, even with very economical solar energy lamps, combining them with wooden or metal objects.
Before the end of summer paddocks with firewood … is already full. There you can find tree trunks in various sizes which is an extremely beautiful and natural outdoor decoration.
Use them as seats, tables or make arrangements with them to touch pots, decorative lanterns, etc.
Decorative wreaths are one of the most beautiful outdoor decorations of all time and especially in autumn a wreath with a very beautiful appearance and very simple in its construction are wreaths made only of … leaves.
You will only need autumn leaves, which you will find in abundance even in downtown groves. Create small "bouquets" with them to attach to a simple wire frame, or alternatively pass the sheets to a simple wire, piercing them in the center.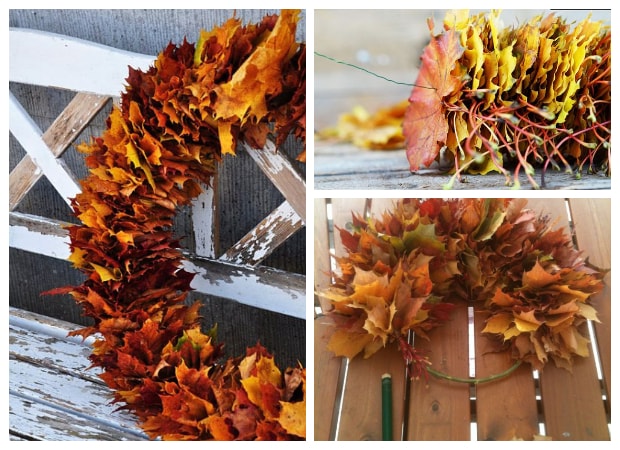 Hang such a wreath on the wall of the balcony or on the outside wall of the courtyard. If it stays alive until Christmas, just add a series of leds and it will turn into a great Christmas wreath. 🙂
Tip: One "trick" that can help the leaves not break when they are completely dry and maintain their volume is to spray them after finishing the wreath with … hair spray.
The problem with most gardens but not the gardener's care, configuration and cleaning is rain water and mud.
One way to stop moving them inside the house, apart from the not-so-beautifully prepared slabs, is to create some paths – stone steps – pebbles.
These structures at selected points as well as at the entrance can make use of a … floor mats, as the stones will hold most of the soil.
Such constructions can be created in simple formations using many materials such as pebbles, small pieces of lining stones tiles, slabs, etc.
The materials are placed in any formation you want on a cement layer that should initially fall to that point.
The textile elements of the house at this time are the same confusion as in our … wardrobes. Summers are light and summers are heavy.
An easy way to bring the balcony or courtyard seating into the autumn atmosphere is to use seasonal shades eg green, orange, brown for some decorative pillows as well as checkered fabrics in matching colors that are particularly beautiful aesthetically to use and in outdoors.
Checkered fleece rugs and fleece blankets, which you will find at home nowadays at particularly good prices, are ideal for use in the yard or balcony and perfectly useful on some cooler days.
Pine cones are a … all weather and season beautiful element that can be used very tastefully and outdoors.
In wreaths, compositions of all kinds, or simply placed in a basket on the table of your balcony or garden.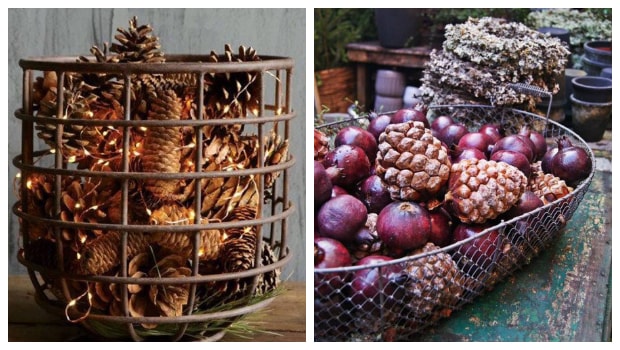 The planters of this form is a way and to have more … eye contact with your flowers from inside the house during the winter months.
They can even be made from a simple wooden box that you can attach to the bottom of the window.
Alternatively in the same spot you can hang flower pots with tall flowers that will also look from the inside of the house.
Pumpkins have become a general decorative practice.
If you want to take advantage of their striking colors at this time, without using them for outdoor decorations, you can simply turn them into … cashews.
Empty their interior and place pots with chrysanthemums, cyclamen, pansies or succulents. Their appearance really anywhere you place them is particularly striking and outdoors without intense heat they last a long time.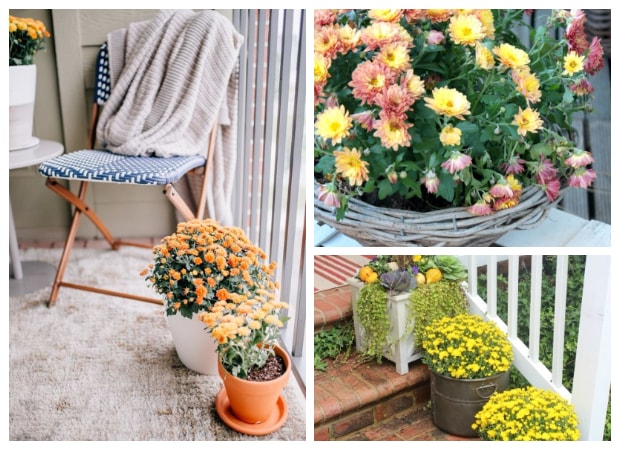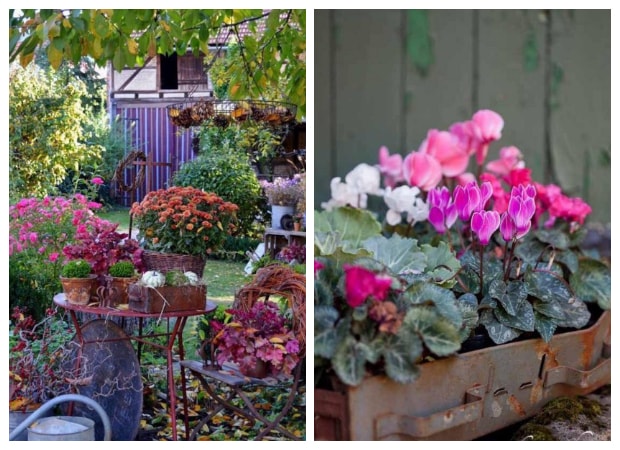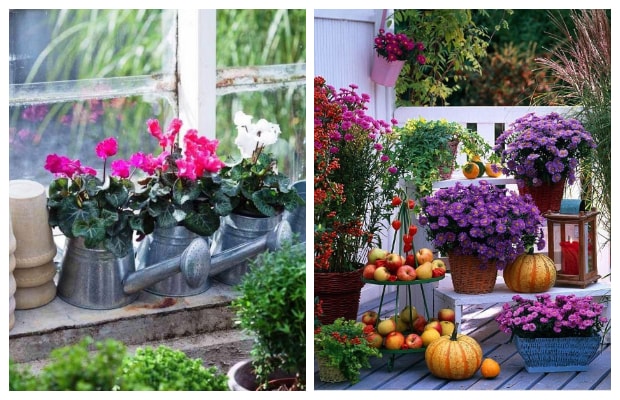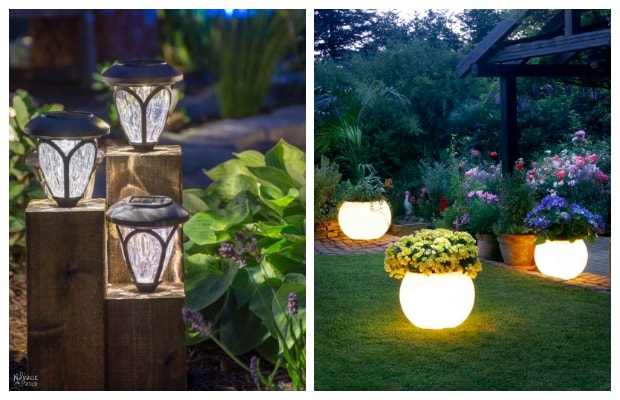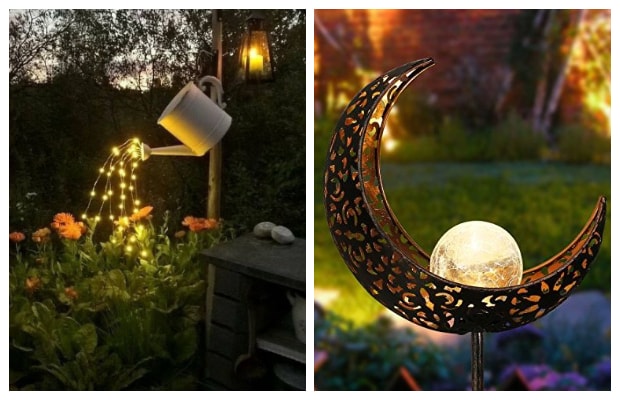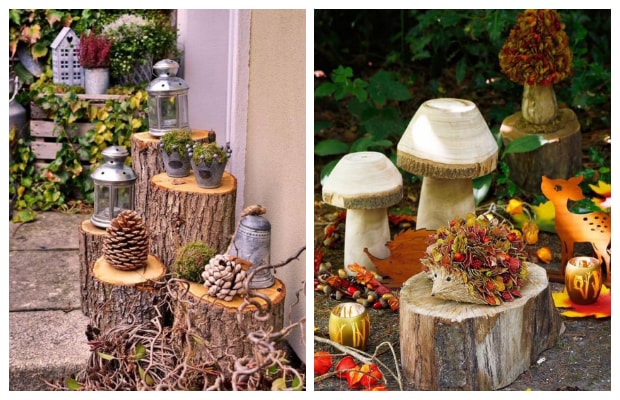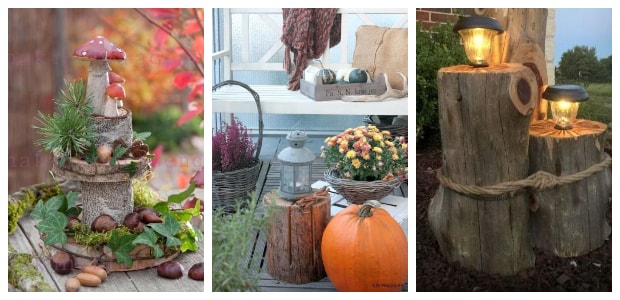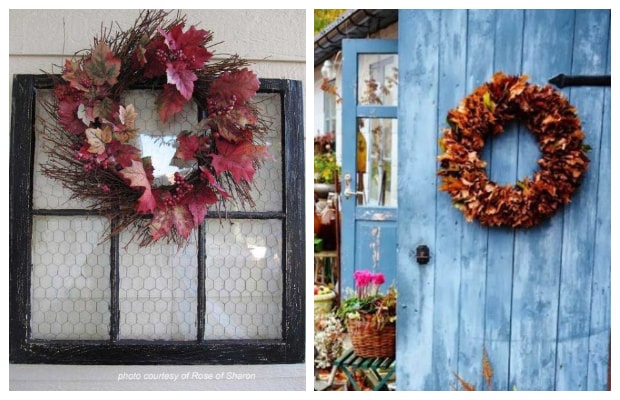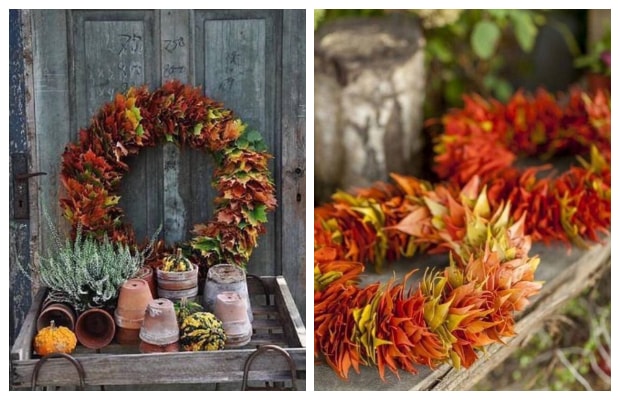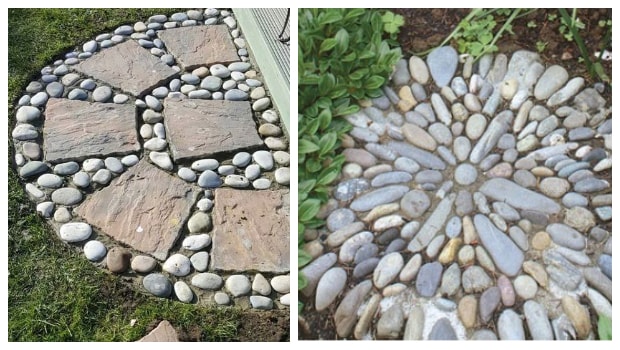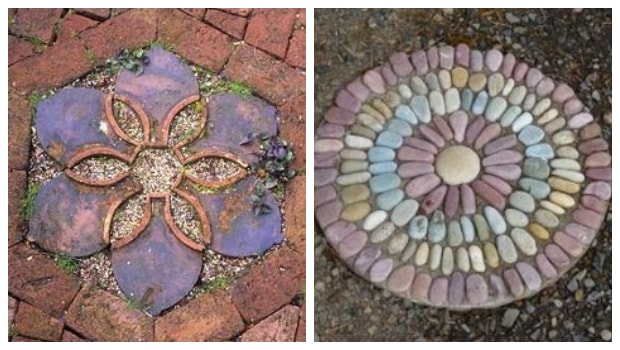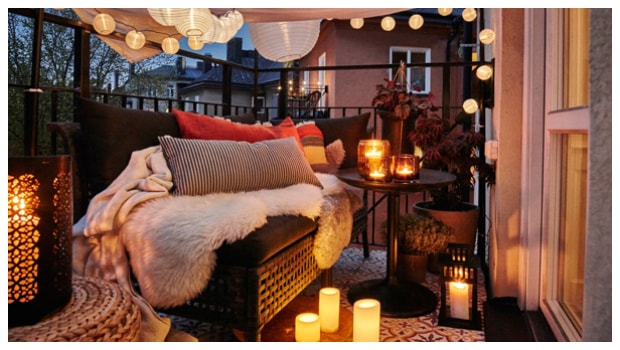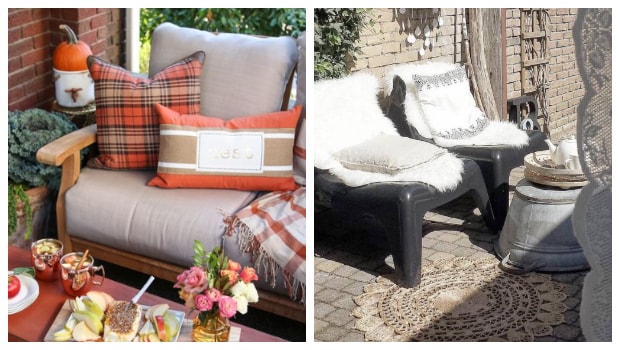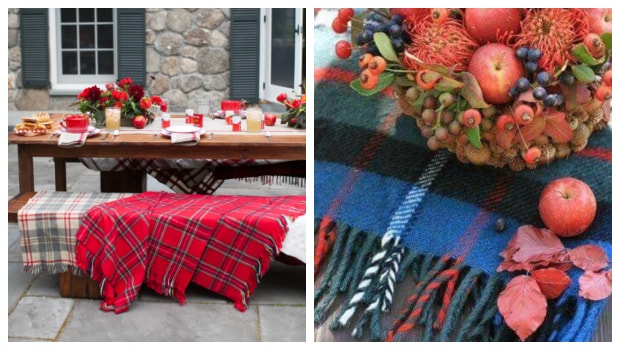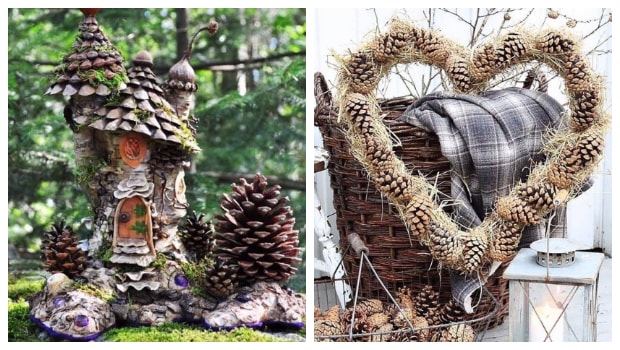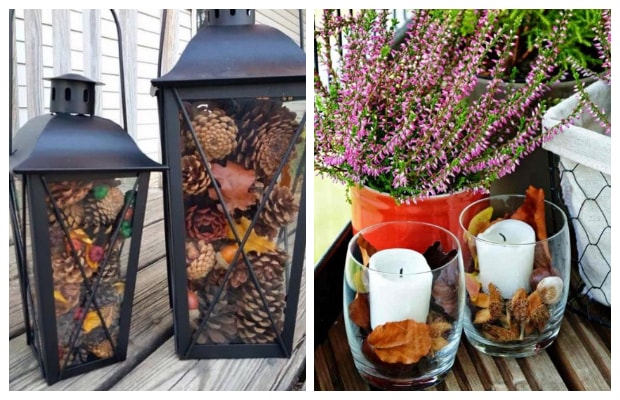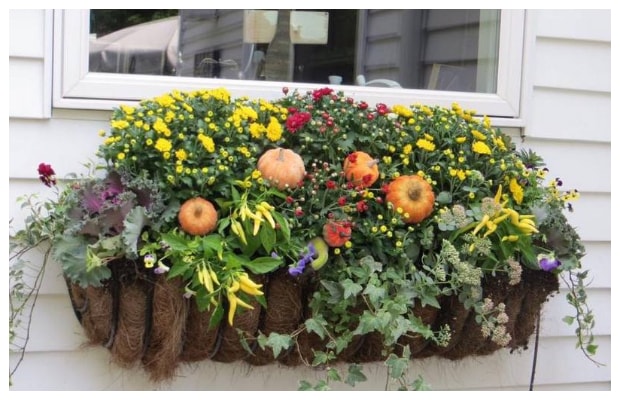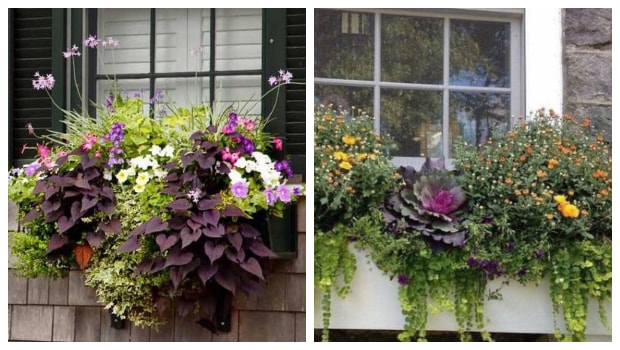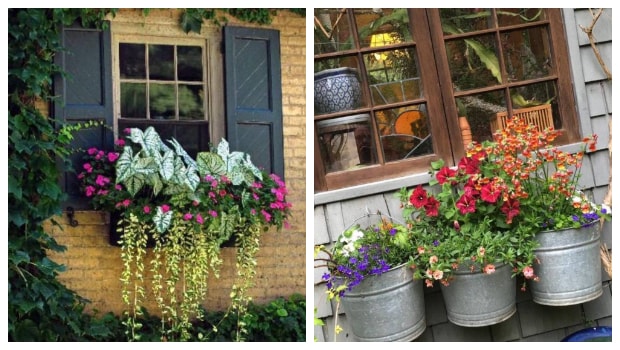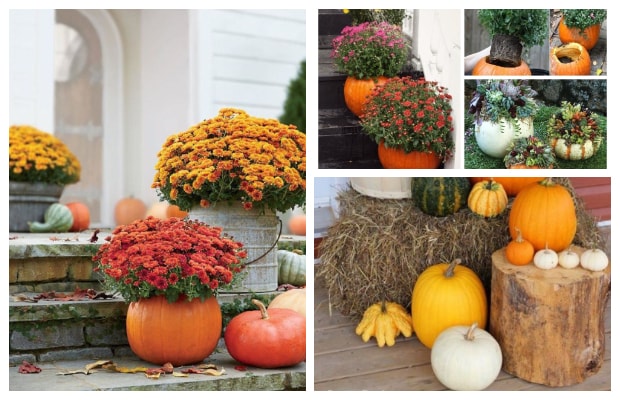 Via: soulouposeto