Which house plants are known as lucky charms?
Can you imagine a chic interior without houseplants? It is nothing new, flowering plants have long been an inseparable part of every home. They enliven our four walls and bring a natural touch. We like to decorate individual rooms and bring more freshness and color there. The aesthetic function of indoor plants is unsurpassable. But these natural beauties also have many practical pluses. They clean the air and create a better indoor climate. But did you know that houseplants are also those that bring us more happiness and prosperity? These look not only fabulous thanks to their beautiful flowers or lush green leaves. You can change your love or family life a lot by bringing you happiness, health, and prosperity. Which indoor plants are considered lucky charms? In this article, we take a close look at four flowering houseplants as lucky charms.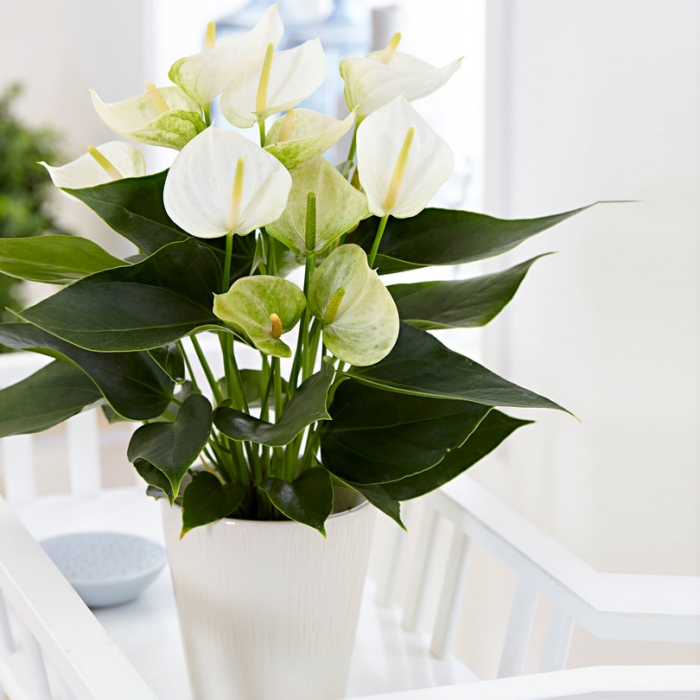 Indoor plants with beautiful flowers decorate our home and bring us more personal happiness in everyday life.
You can believe it or doubt it, but the indoor plants are living things that surround us everywhere in everyday life. At home, they are real all-rounders who impress us with their natural charm and create a good atmosphere in the interior. For example, without flowering house plants, every room would look bare and lifeless.
Many of them are undemanding and do not require much care. But if you take care of your green roommates, you'll be surprised how they react. The house plants appreciate your effort and care. They thank you for it with wonderful, sometimes fragrant flowers and lush greenery. Why should we deny that some indoor plants are considered lucky charms in their own four walls? Below you will find our four favorites among the flowering houseplants that can bring you new prosperity, prosperity, and success in life.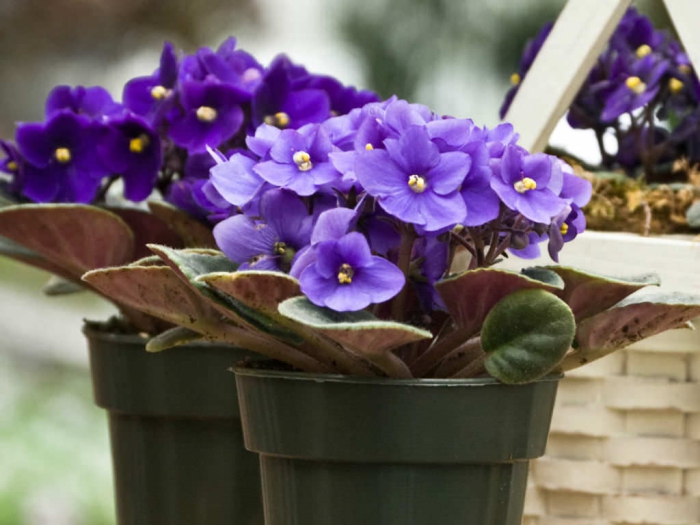 Indoor Plants as Lucky Charms: African Violets (Saintpaulia Ionantha)
The African Violet (Saintpaulia Ionantha) has been one of the popular houseplants for years, presenting us with a true color spectacle almost all year round. It is still called the flower wonder on the windowsill and is also known as African violet. This beauty has come to us from the Usambara Mountains in Tanzania and stayed here for a long time. There, these flowers grow in the wild, with us in domestic conditions. All hybrids of this African variety are beautiful. They are characterized by their delicate flowers in white, pink, blue and purple. These can be single or multi-colored and look modest through the evergreen velvety and fleshy leaves of the plant. The following video shows these natural beauties up close:
It is believed that African violet can create a calm and balanced atmosphere at home. The people living there are reliable and tactful. In their family life, there are neither conflict nor conflict situations. However, it is advisable to hide the flower from unwanted glances. Although African Violet thrives wonderfully on the windowsill, you can put it behind a light curtain so it will not stand out. In addition, this houseplant can improve the health of children.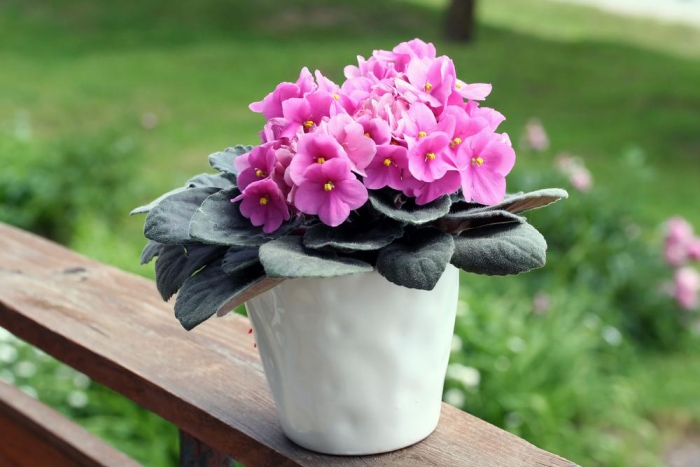 Where this beautiful houseplant flourishes, family quarrels are more of a rarity.
Extra tip: Be careful when propagating African violets. It may sound like prejudice to you, but it is believed that too many violets could banish men from the family.
  The single leaf is certainly one of the most popular houseplants as a lucky charm.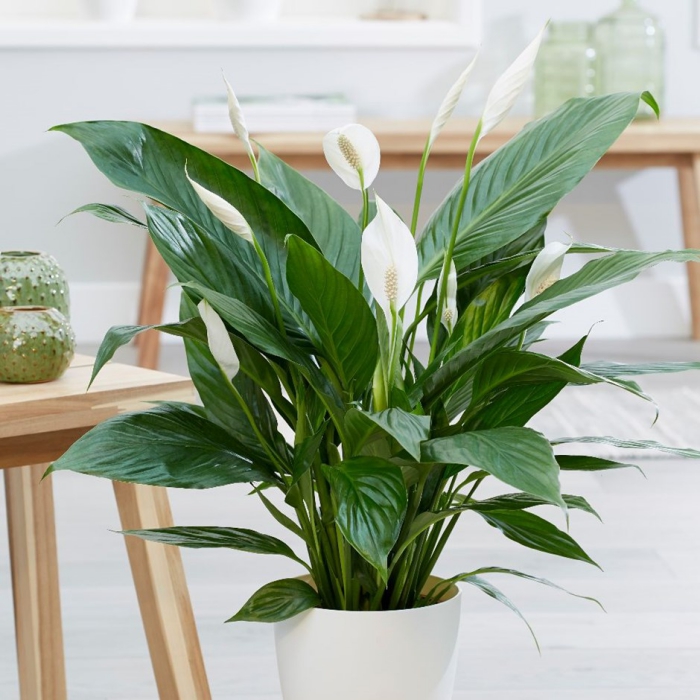 Houseplants as good luck charm: single leaf (Spathiphyllum wallisii)
The single leaf (Spathiphyllum wallisii) is native to the tropical regions of South America. In Europe, about 50 different Spathiphyllum species are known, which are also known under the name Blattfahne, Scheidenblatt or Friedenslilie. Typical of the leaf are its glossy green leaves, which grow up to 25 cm long. In the heyday of the plant, they form a nice contrast to the creamy-white flowers. This natural elegance can be admired from June to September. At home, the single leaf can also bloom during the winter months. Very attractive are the white Spathiphyllum flowers. They are a real eye-catcher in every home. In addition, they should bring happiness to the residents.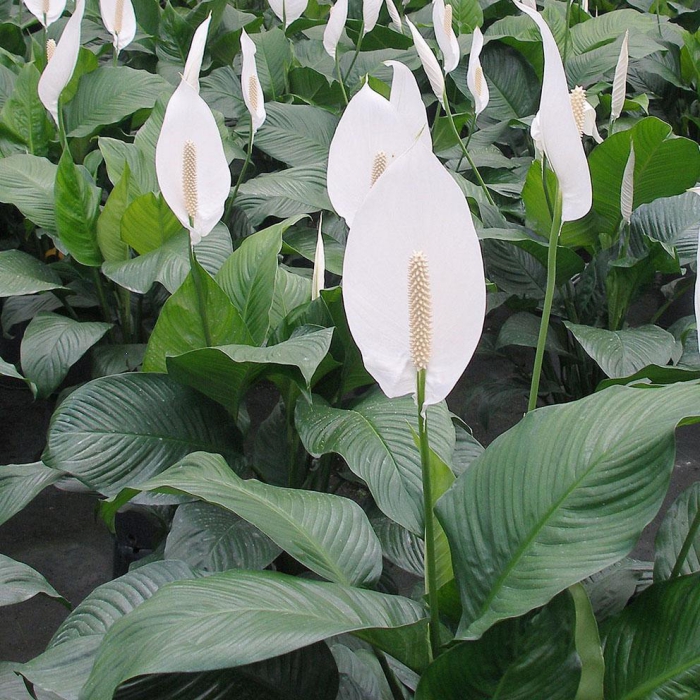 The single leaf is also known in this country under the name Blattfahne, Scheidenblatt or Friedenslilie.
The Spathiphyllum, or female happiness, protects women from loneliness and helps them to find their own family and have many children. These characteristics are not only valid for the flowering period of the single leaf, so you have to care for these house plants as a lucky charm throughout the year properly. Legend has it that the women who grow this flower in their home quickly become happy. It is also important for singles to have this auspicious houseplant at home. If a woman is still alone, she quickly finds her soulmate. If the couple wants to have a child, this will happen in a very short time.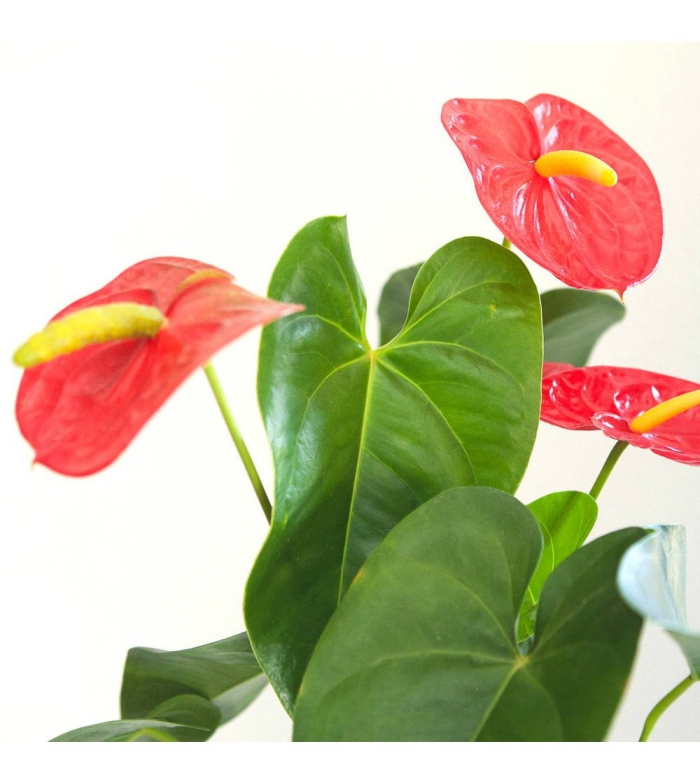 The Anthurie enjoys great popularity with us and is one of the most beautiful houseplants as a lucky charm.
The Flamingo Flower (Anthurium) brings you personal happiness
The flamingo flower originally comes from the tropical forests of South and Central America but is one of the most popular houseplants for us as a lucky charm. There are many anthurium hybrids fighting against each other, which flower is more beautiful. The anthurium reaches an average height of 60 cm. Quite clearly, the magnificent flowers differ from the green leaves of the flamingo flower. The flowers are oval, egg or heart-shaped and their colors range from white to pink to blood red. Some are even speckled and have a striking gradient. The magnificent flowering anthurium brings an exotic flair to your home. Find out how to cultivate this beauty right here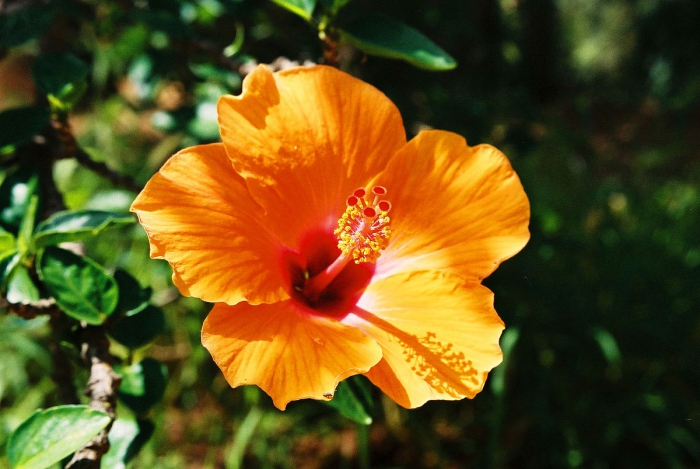 In the vernacular, the flamingo flower is also called male anthurium flower. In some cultures, it is also considered a symbol of male power. This houseplant is attributed to magical properties. It is believed that it brings peace and prosperity into the home. But only where the flamingo flower grows.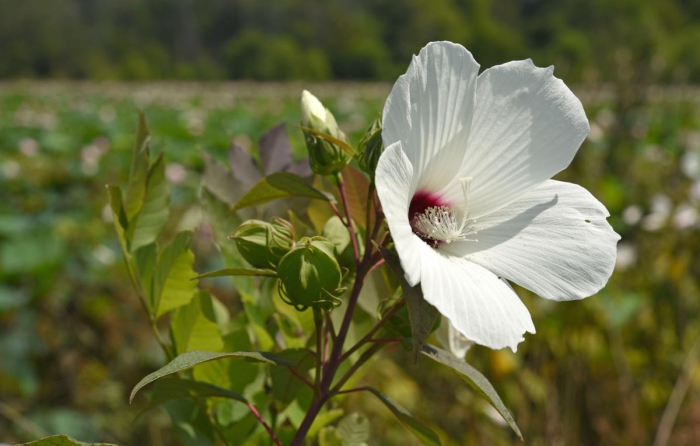 The hibiscus flowers are uniquely beautiful. Most are colored in white, yellow, orange or a saturated red shade.
Ornamental hibiscus – the most popular flower among flowering houseplants as a good luck charm
Last but not least, our focus today is on the ornamental hibiscus, which is also one of the most popular houseplants as a lucky charm. It is often called Roseneibisch and thrives not only indoors in the room, but also on terraces and balconies very well. Its magnificent green and bright red flowers are a real eye-catcher wherever the ornamental hibiscus grows. With proper care, the plant can be up to 3 m high and thanks to you with many delicate flowers. Thousands of ornamental hibiscus varieties are known worldwide. The color palette of flowers ranges from white to yellow to red.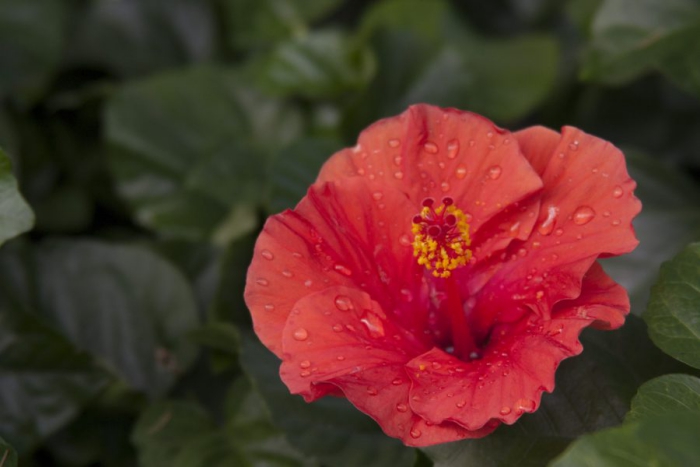 There are over 200 hibiscus species that thrive well outdoors in temperate climates.
It is believed that hibiscus attracts passionate love. It comes out of nowhere like lightning, passes quickly and leaves deep tracks. Its fiery red flowers are gently shaped but symbolize passionate love. Depending on the color psychology, red means not only love but also activity. In this regard, one can also explain the positive property of the ornamental hibiscus. This popular flower fills the atmosphere around us with the energy of movement. The hibiscus destroys the negative energy and transforms it into creative action. In addition, rosemary can do something good for your health. It can positively influence our energy environment and therefore help people with heart and circulatory problems a lot.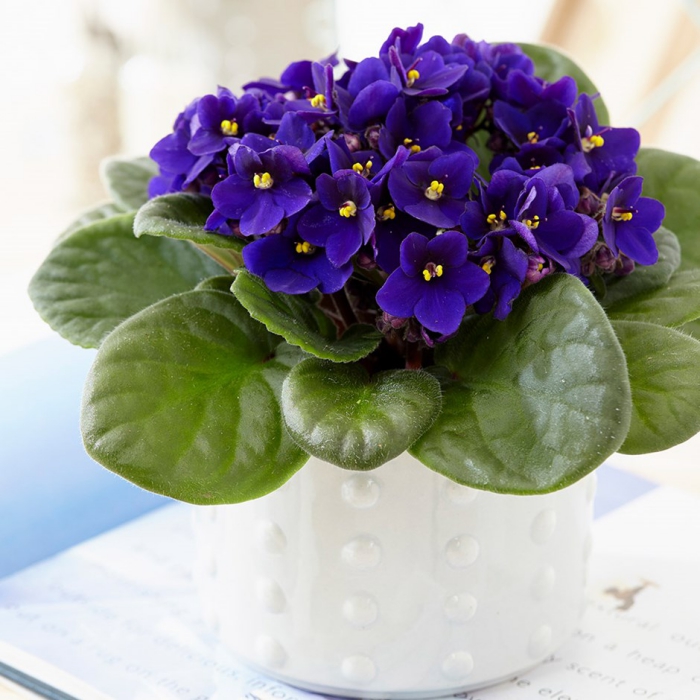 This delicate red flower symbolizes passionate love.
Now you know which four flowering house plants are considered lucky charms in their own walls. This article has only an informative character. You can judge for yourself whether or not you breed these houseplants as lucky in your home. However, you can only feel their magical influence on your personal life if you take care of some of them at home. It's worth it to try, right?
The African violet surprises us with its flower colors.
It offers us a real color spectacle almost all year round.
 The single leaf scores with its elegant appearance.
The flamingo flower always looks fabulous.
Not only with its red flowers, but also when they are colored in blue.
Do you already have a hibiscus at home?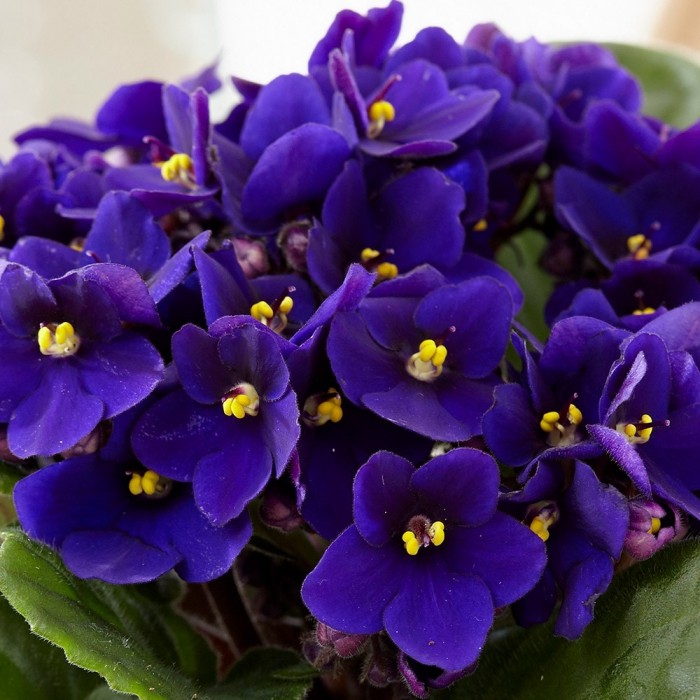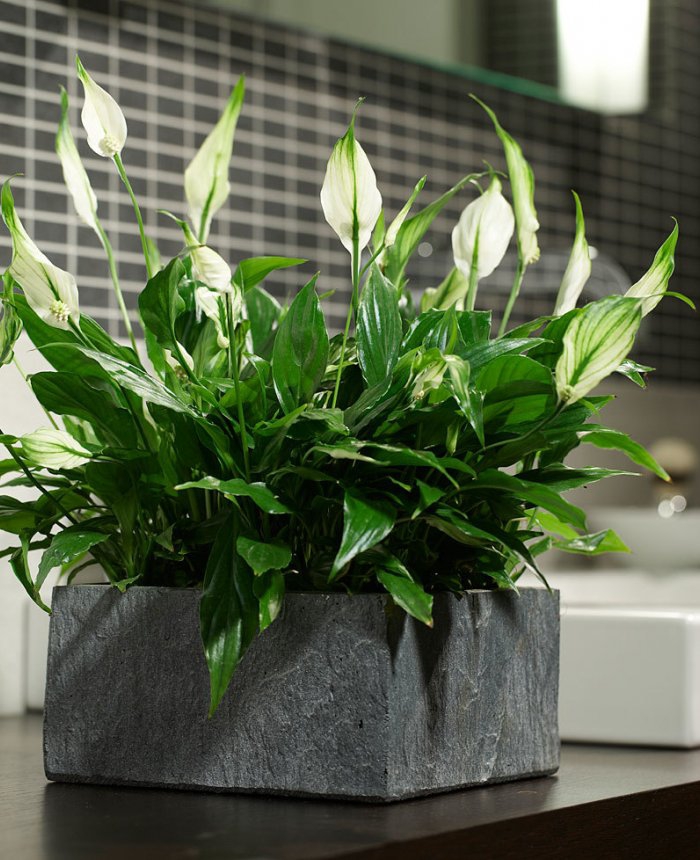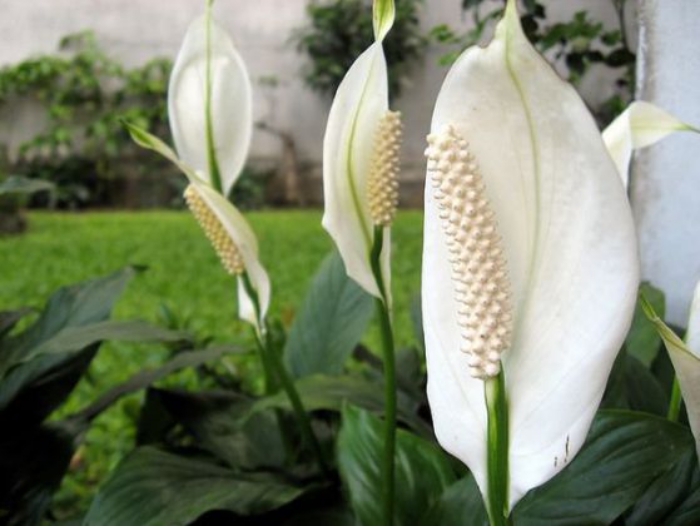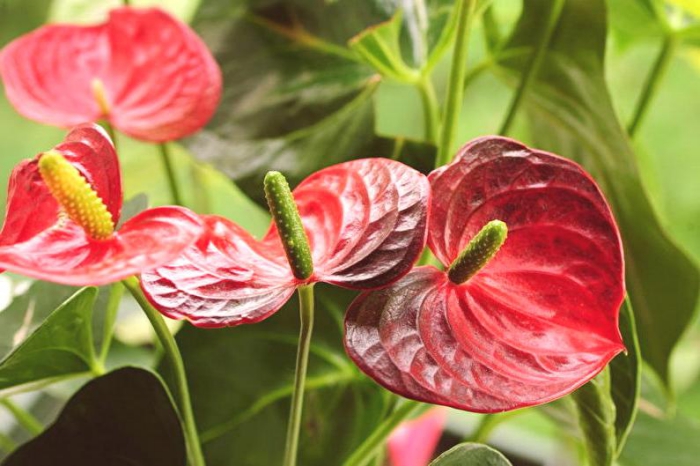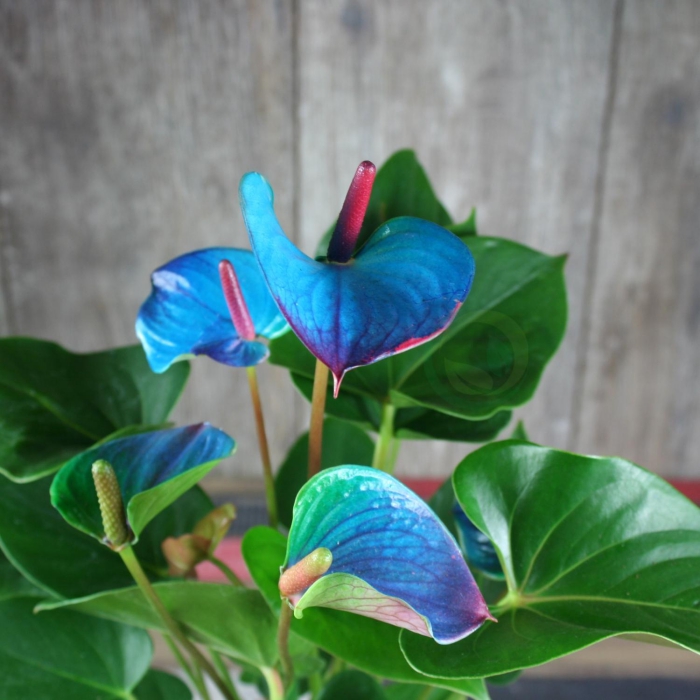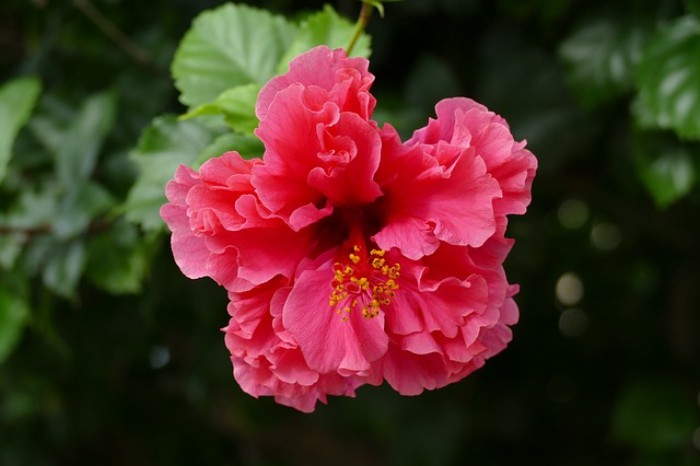 Via: freshideen.com