Terrace and courtyard design in the exotic style of Bali
Do you dream of a terrace in style as if you were in exotic Bali? With lush vegetation and fine sandy beaches, the island of Indonesia is a dream come true, known for its hotels and villas with terraces overlooking the jungle and the ocean. Get inspired by these luxurious outdoor spaces to design your own terrace. Amidst natural materials, pergolas and outdoor showers, let yourself be inspired by Balinese culture and the art of living. If the covered terraces are typical of the area, the open models in our latitudes are also imbued with Indonesian decoration. The latter invites the sun and gives a holiday air to your outdoor space, making it a place dedicated to relaxation and escape. In this article we have for you inspiring atmospheres to create a Balinese style terrace.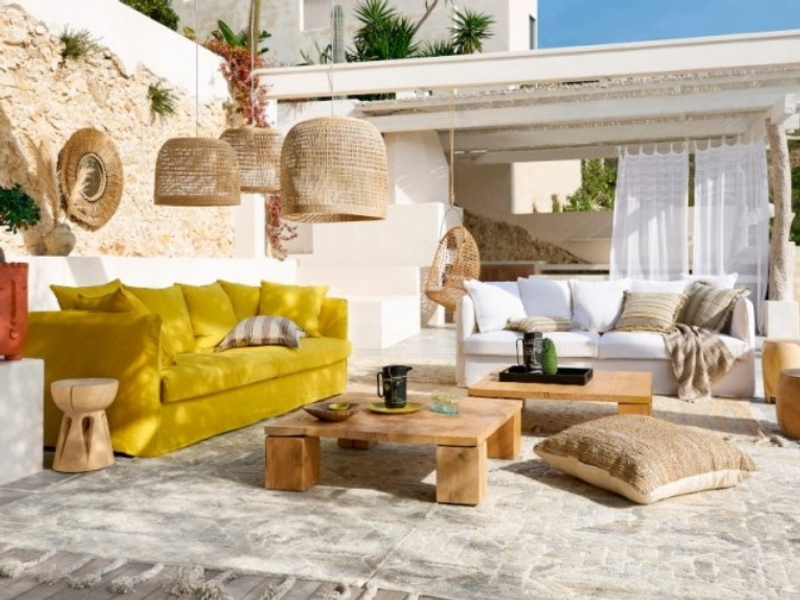 Bali is not only famous for its beaches. Its decoration and art of living have also been established in the trends, even on the terrace. Without taking the plane, you can travel to Indonesia exploring the island's arts and adopting its inspirations.
With raw wood and light colors like red thread, think of your terrace as a travel invitation. In terms of layout, consider natural roofs, hanging seats and outdoor curtains. Having a pool with turquoise highlights is a plus for believing you are in the tropics… But water also integrates the terrace in a more discreet way, with a pool for example. This dominance of nature is found both in the countryside and in small gardens of the city, with the presence of exotic plants mainly in pots. Discover the terrace of Bali exotic drinks through these inspirations drawn from Pinterest.