How to make amazing DIY Mirrors with driftwood
Absolutely summertime, low cost and simple to make a mirror decorated with driftwood from sustainmycrafthabit.com that can be fitted from the living room, the entrance or the bedroom to the bathroom of the house depending on its size.
You will need only a simple round mirror without a frame, different sizes of driftwoods, a piece of plywood in the same shape as the mirror but about 1 1/2 times the diameter of the mirror (where you get the plywood you are asked to cut it on dimensions) and a hot glue sealant.
1.If a mirror is to be hung on the wall, the first screw on the back of the plywood 2 special hooks.
2. Glue the mirror in the center of the plywood with the hot glue gun.
For large-weight mirrors, use regular silicone in a tube (you'll find it in all paint shops) and allow it to dry completely even 1-2 days before proceeding with construction.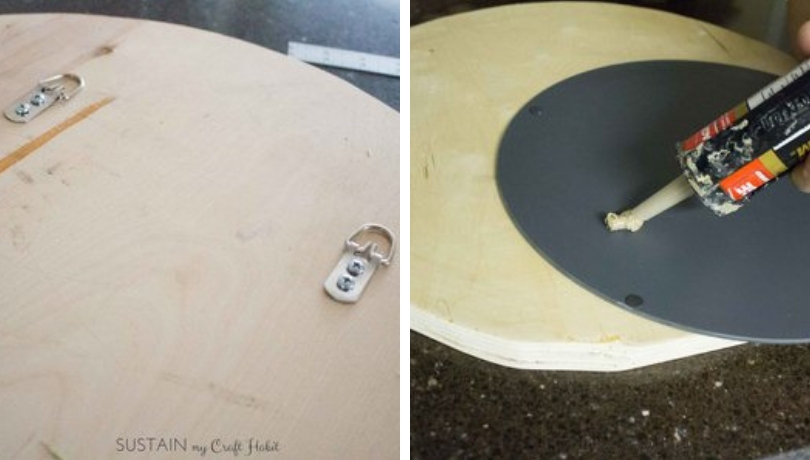 3. If necessary, cut the driftwoods into smaller and larger pieces and glue them with the heat-sealing pistol around the mirror, with no gaps between them to fully cover the plywood.
To create something similar to square or rectangular mirrors the basic process is exactly the same, just the shape of the plywood base you will use is analogous, and once you have selected how you want the stainless steel frames to glue the mirror accordingly…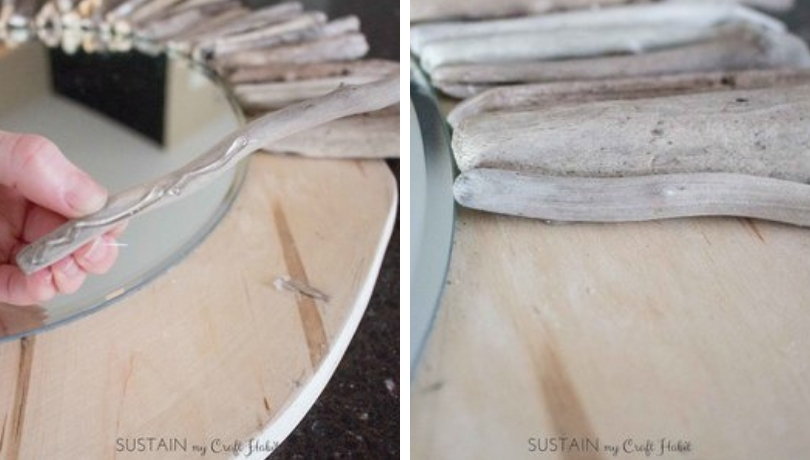 Especially in large size constructions, you can add decorative elements such as shingles, shells, rope, etc while for very small decorative mirrors instead of plywood you can use thick cardboard, as long as you are sure that it will withstand the overall weight of the construction allow it to be securely hung.