How to Decorate Your Outdoors Magically for Christmas
All rooms in your home are prepared for Christmas thanks to the décor. However, not only the interior of your home should have the privilege of decorating, for example, an original Christmas tree. The outdoors also has the right to participate. If you are wondering how to decorate your outdoors for Christmas, you are in the right place. Here are some simple ideas to get you started on your magical Christmas decorations.
Thinking about how to decorate the outdoors at Christmas? First, consider planting a beautiful and impressive tree. You can choose a classic model or something more innovative.
To decorate the garden for Christmas, the first thing to think about is to decorate the tree you have. If you have more than one and there is pine or spruce among them, do not hesitate. You can also buy small copies. If you want to light up the Christmas tree to give you joy and this Christmas touch, make sure the tension is right.
If you do not have the right trees to celebrate Christmas, do not worry. In the market, you will find many artificial models ready to be fitted. There are also structures that mimic them. For example, the bright cones models, which are fantastic.
If you have the time, add some imagination and create your own Christmas tree. Get down to work with some wooden boards and Christmas balls of different colors and sizes. Your winter terrace will be overflowing with joy.
Outdoors are rooms that should also be decorated for Christmas as it deserves. Don't forget them and try to decorate them on these holidays.
The exterior of the house, furnished with chairs and tables, revives upon Christmas arrival. Although there are ways to take advantage of a winter garden, these holidays are the perfect opportunity to give them some fresh air. If you have a garden stove, you have no excuse not to enjoy this special corner.
Likewise, if you have an inner courtyard because you live in a ground floor house, try not to leave it and bet on a simple but warm Christmas decoration. It will be enough with some firs and some lights.
The details will make the difference to a Christmas exterior. Don't forget to add a touch of festive magic to your windows or door. Help with lanterns or pine wreaths.
The importance of the details at Christmas is enormous. In fact, sometimes it is not necessary to spend a lot of money or accumulate thousands of ornaments. Just insert small accessories to create a Christmas atmosphere The lanterns to decorate the front door at Christmas will become the perfect ally if you fill them with balls and decorate them with garlands.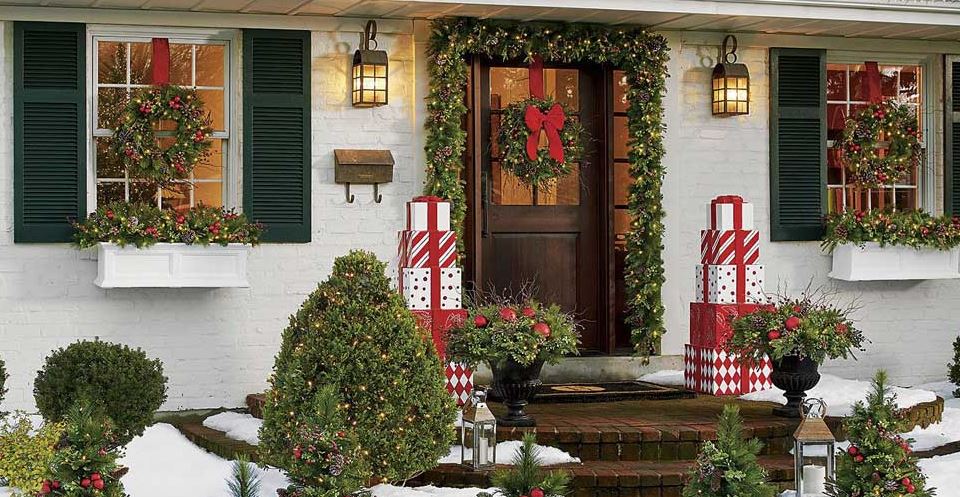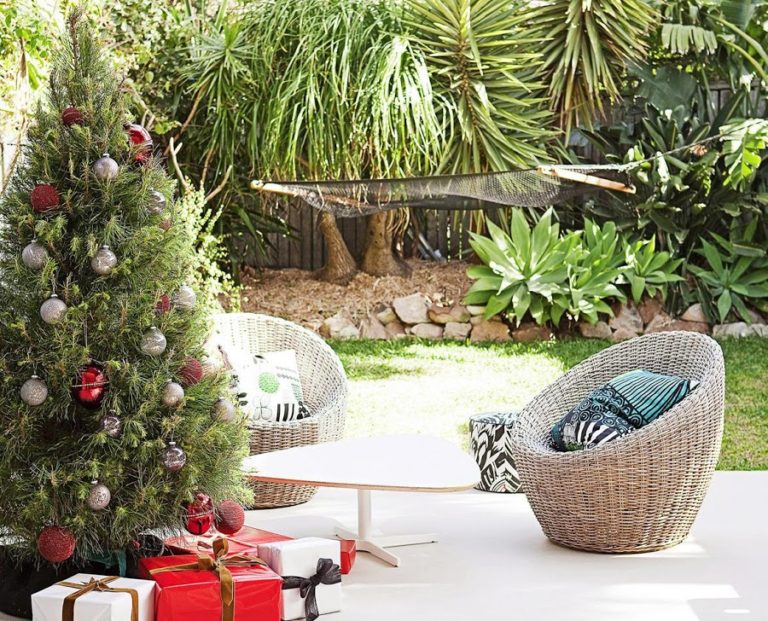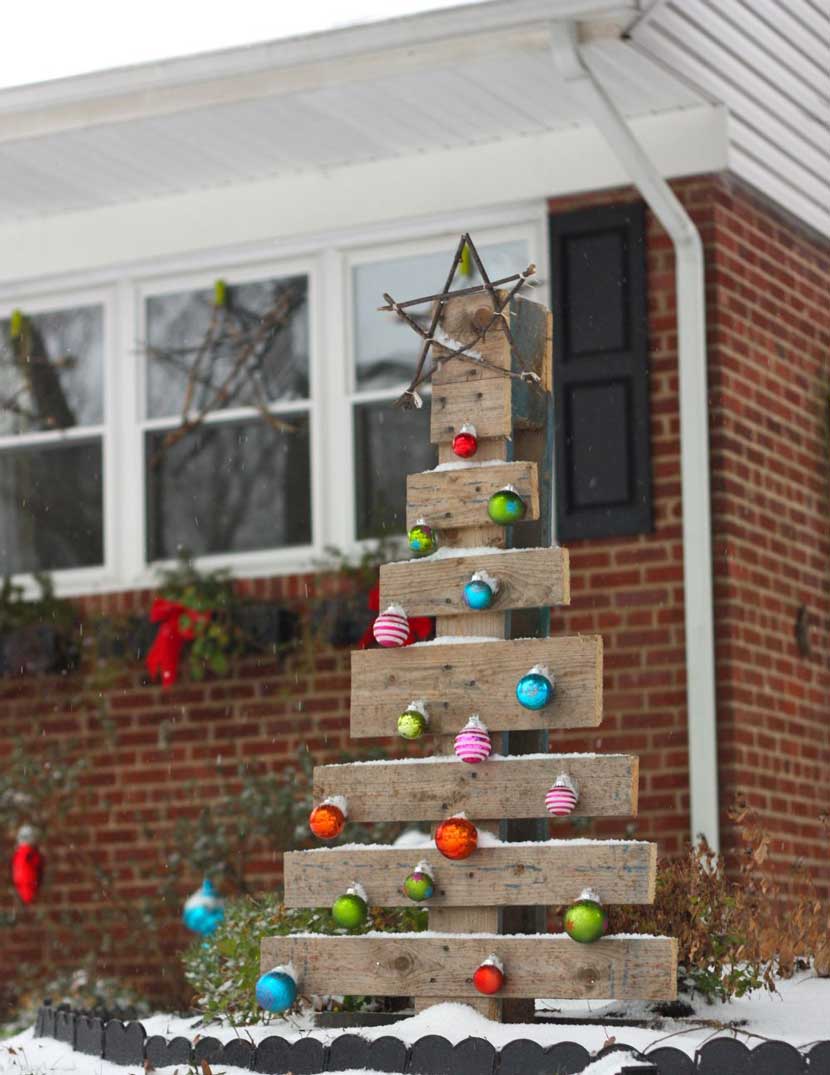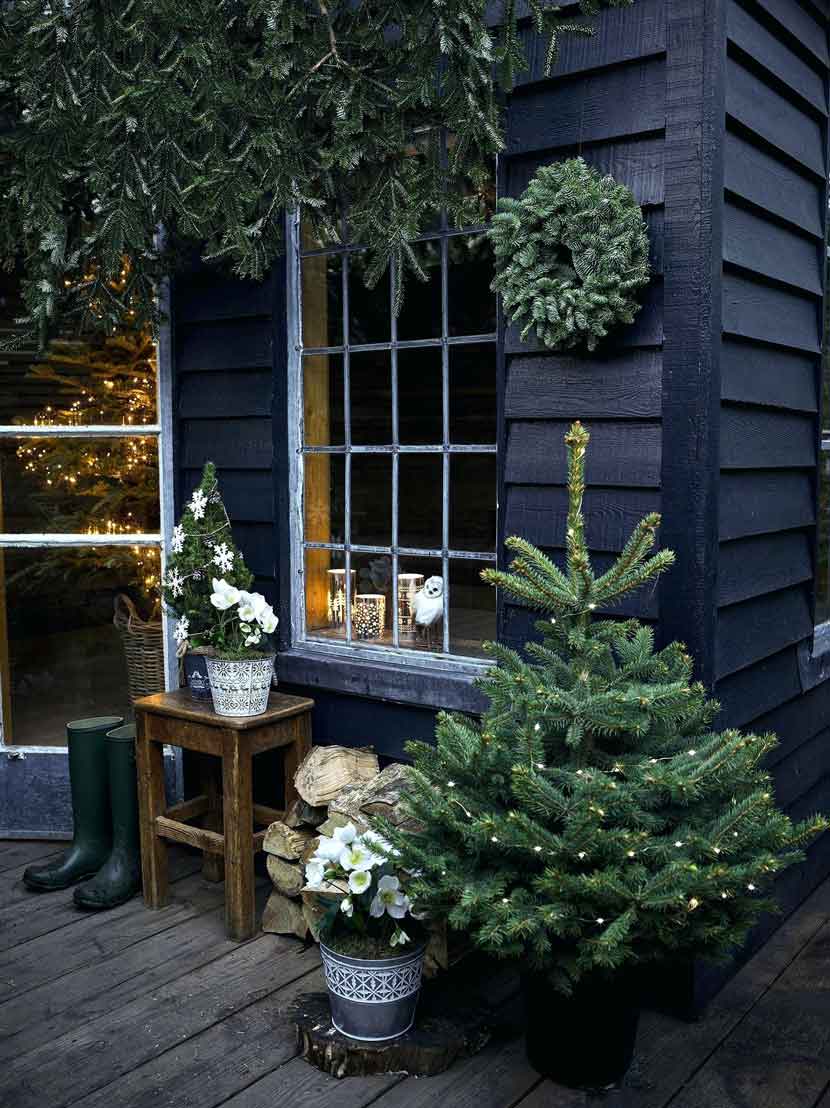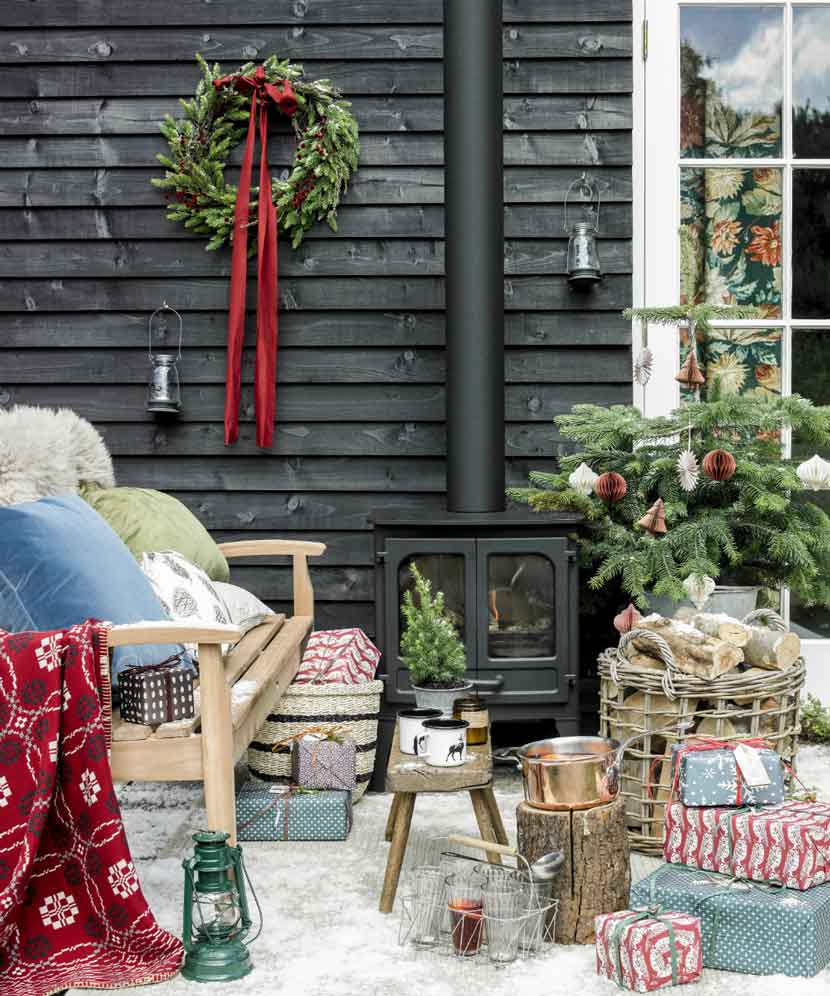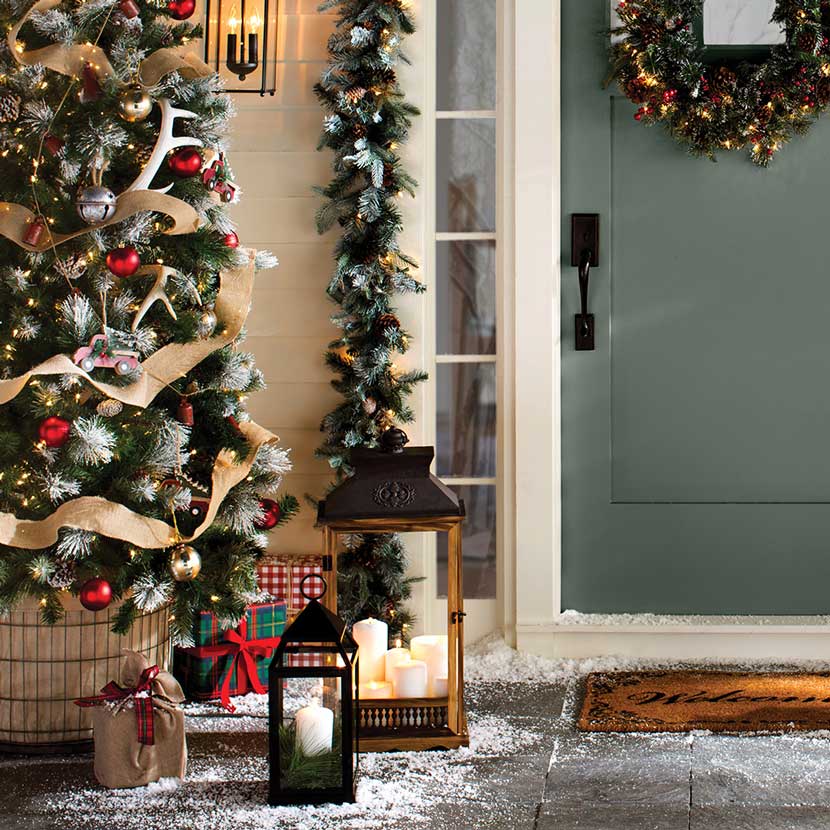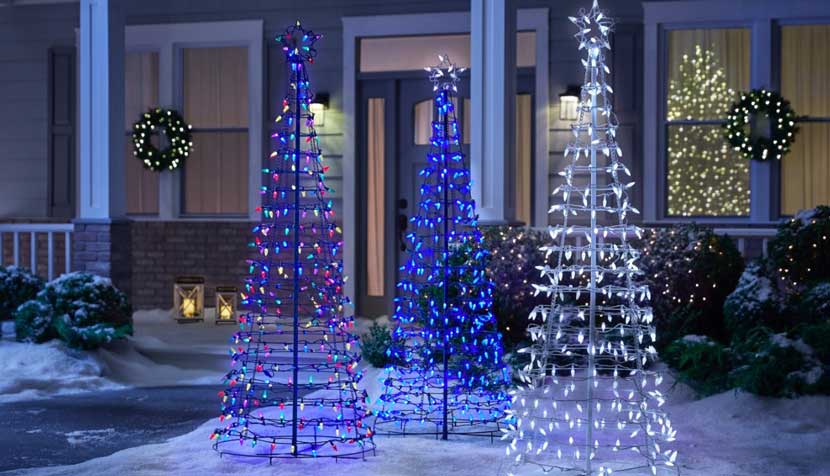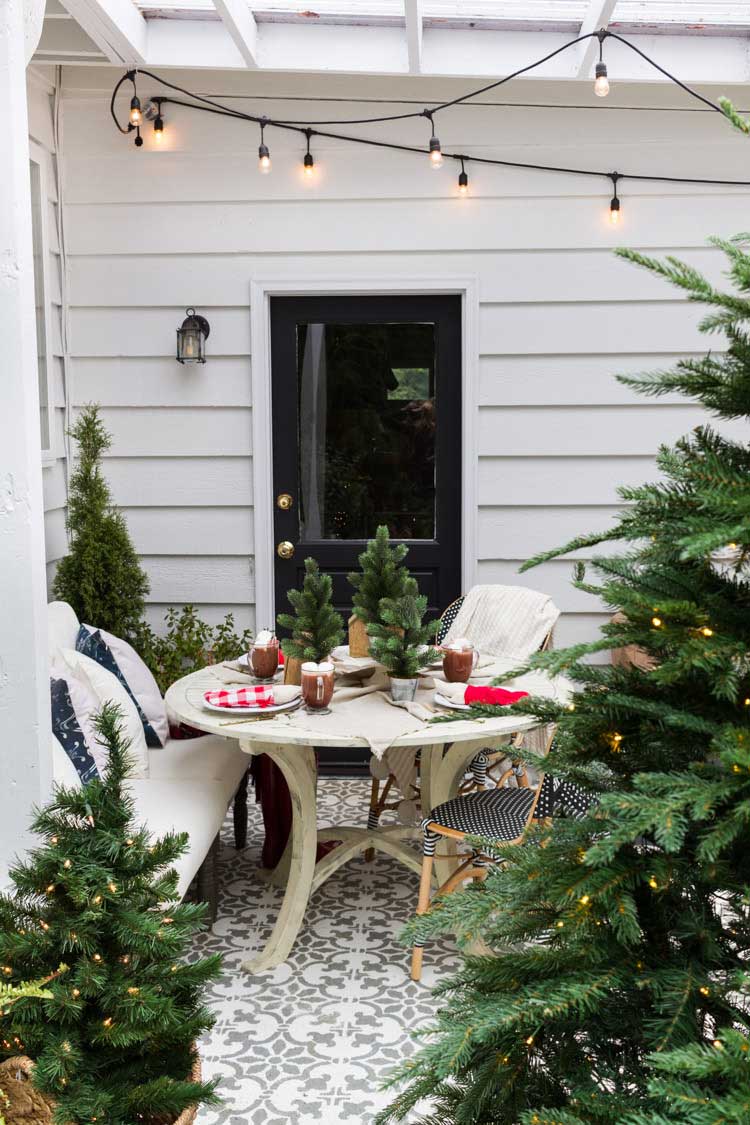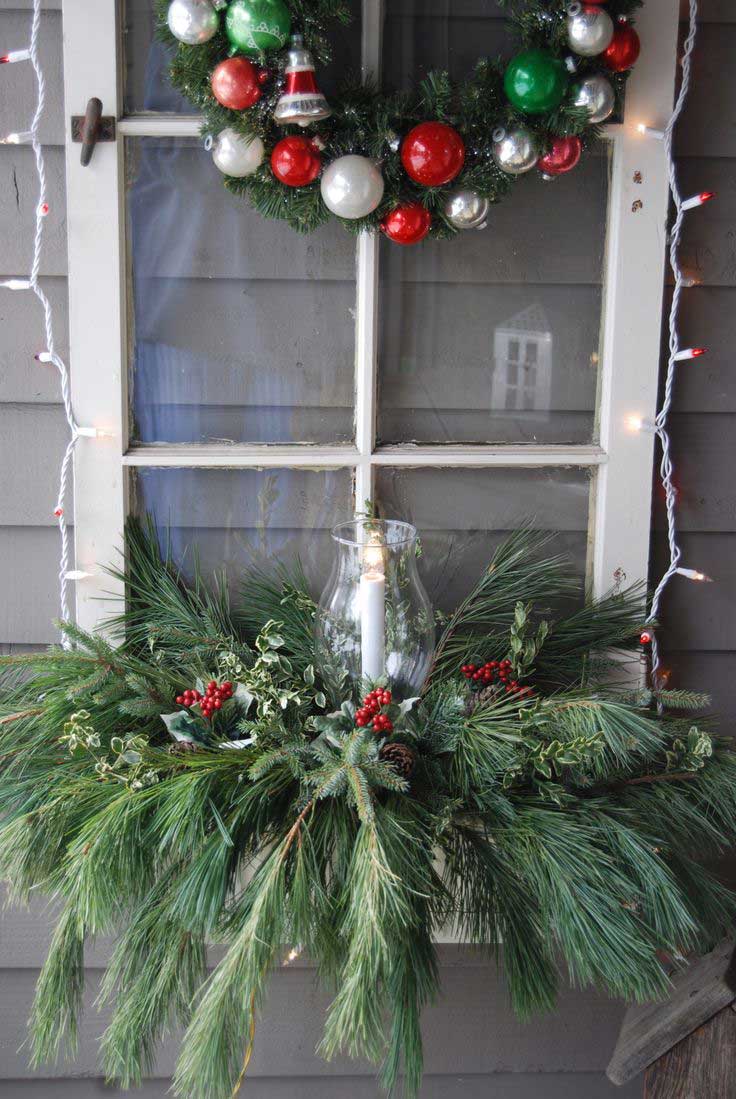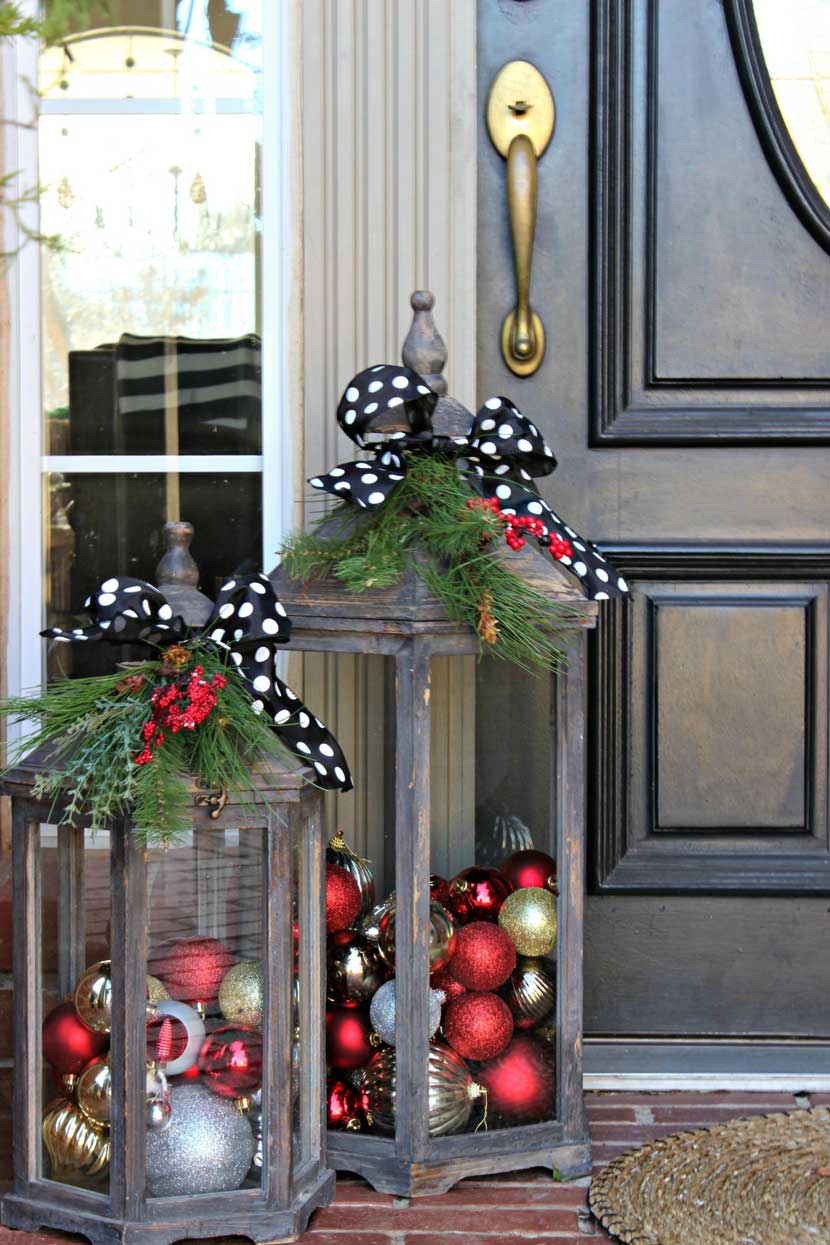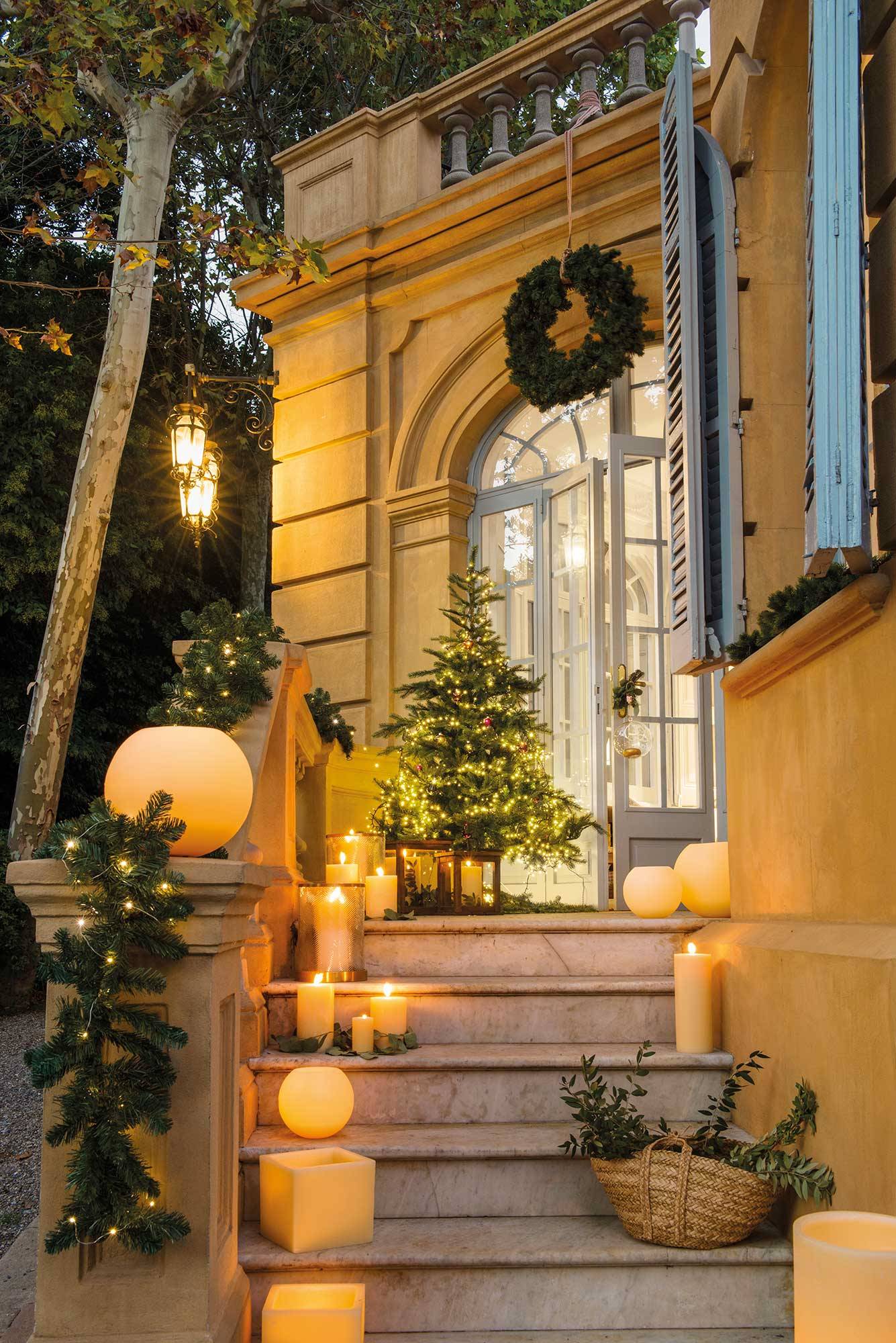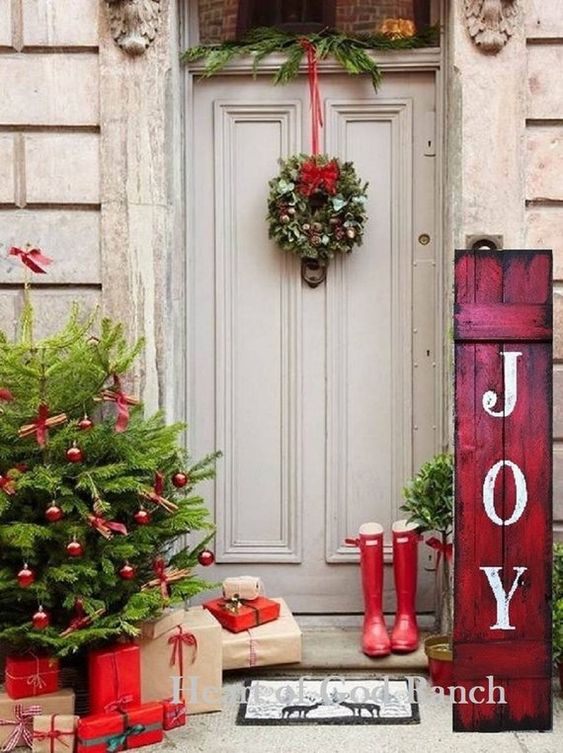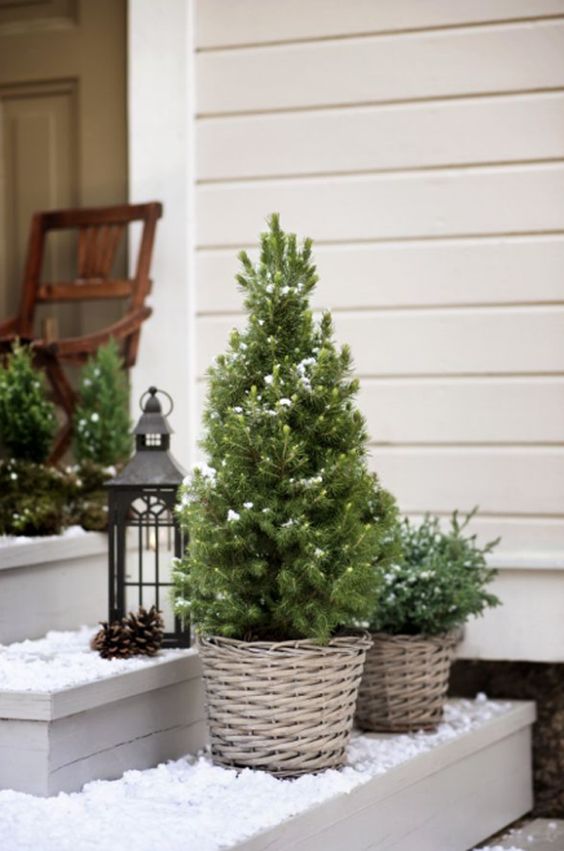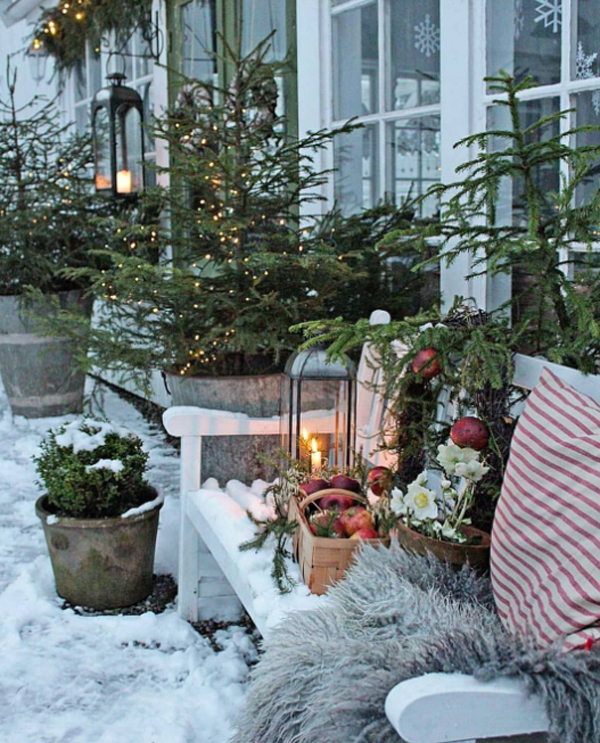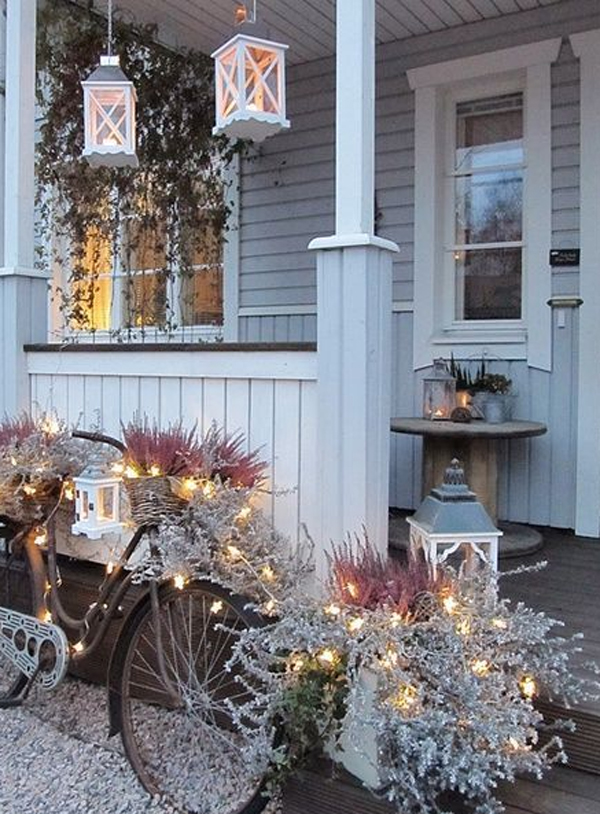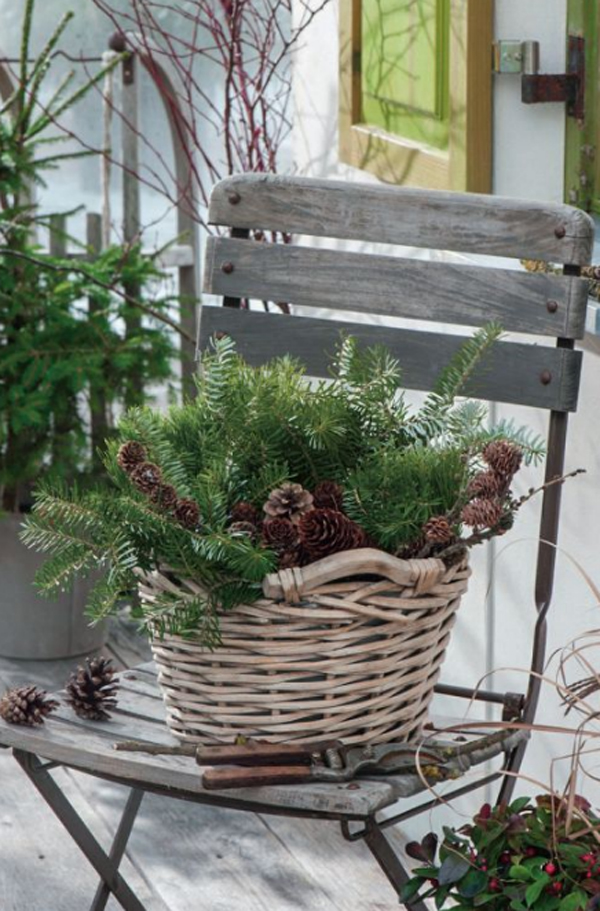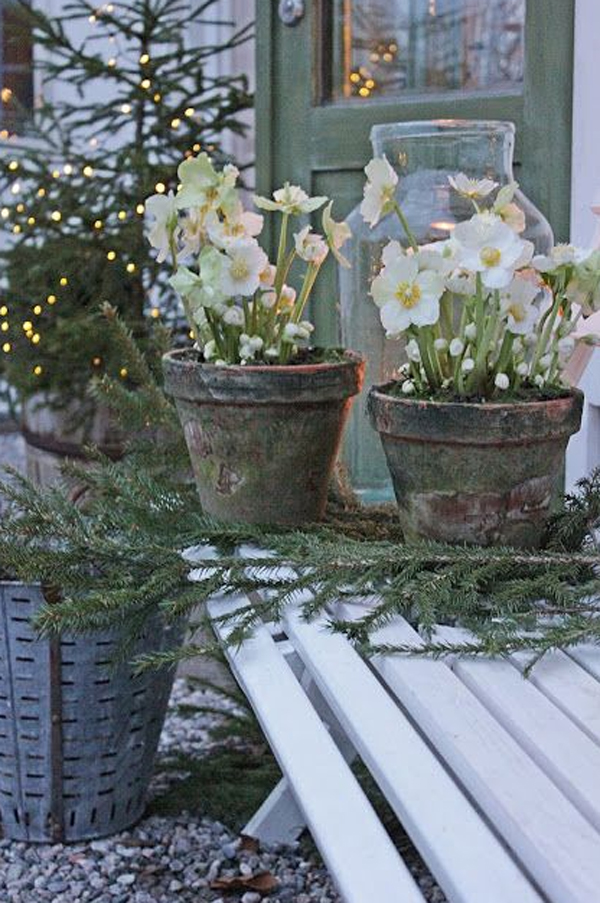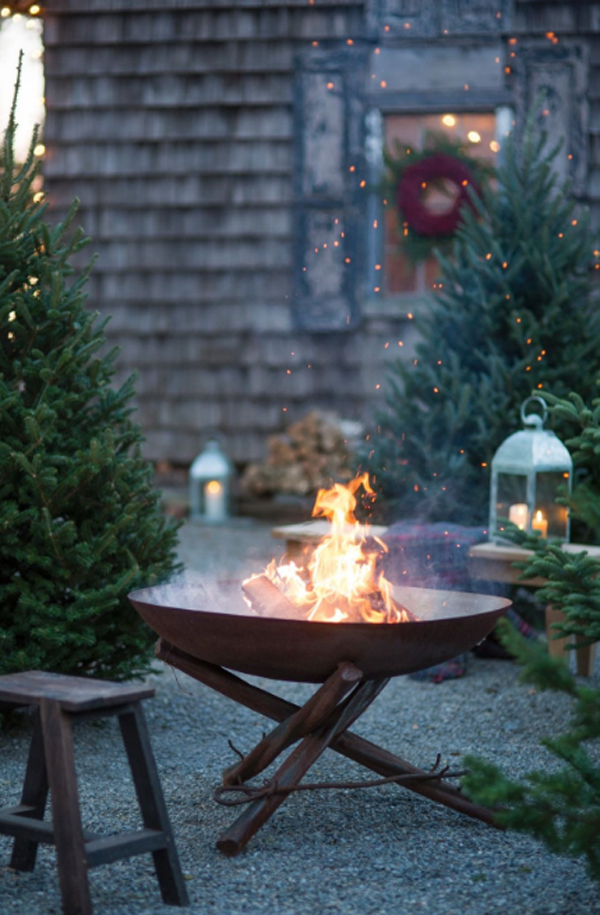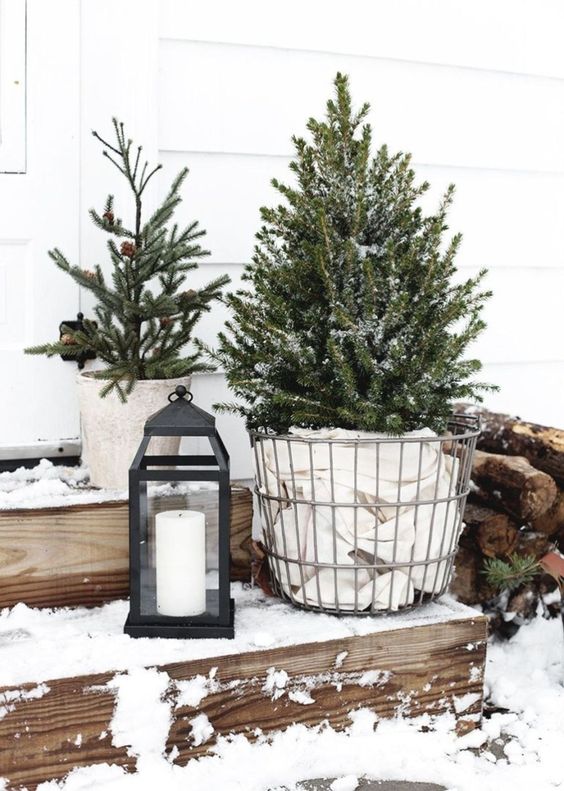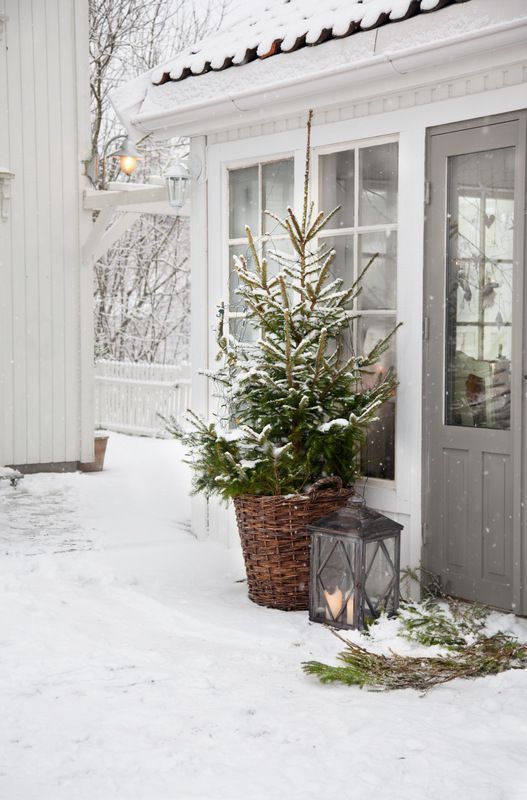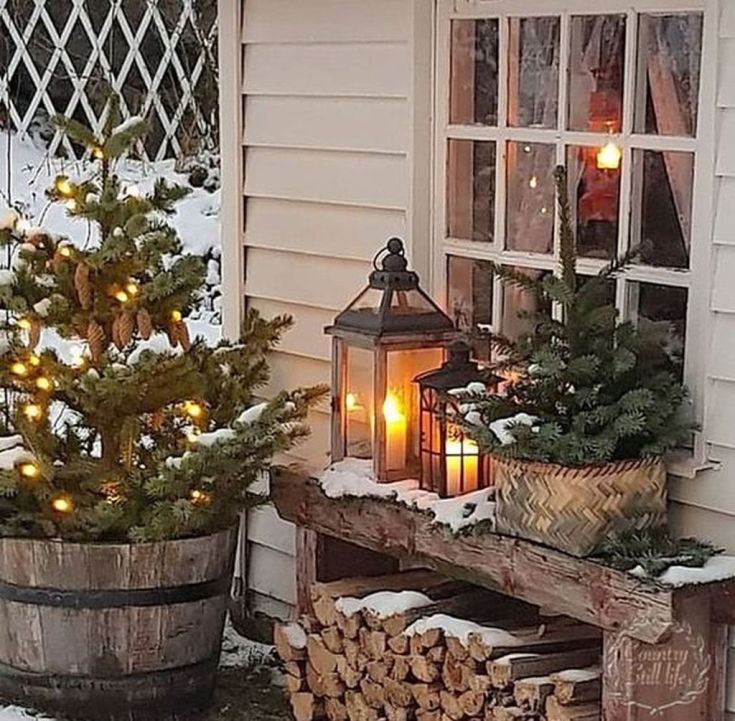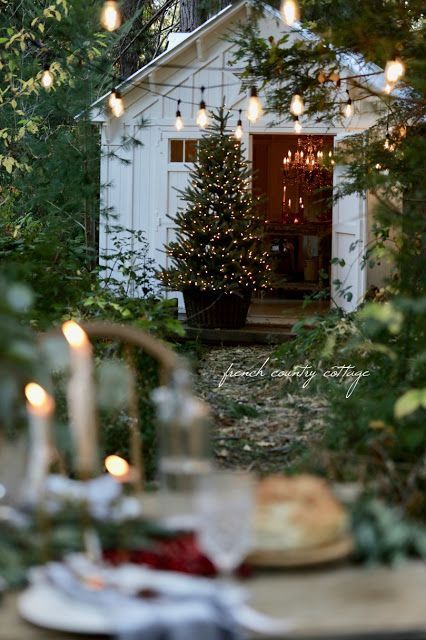 Images via: Pinterest