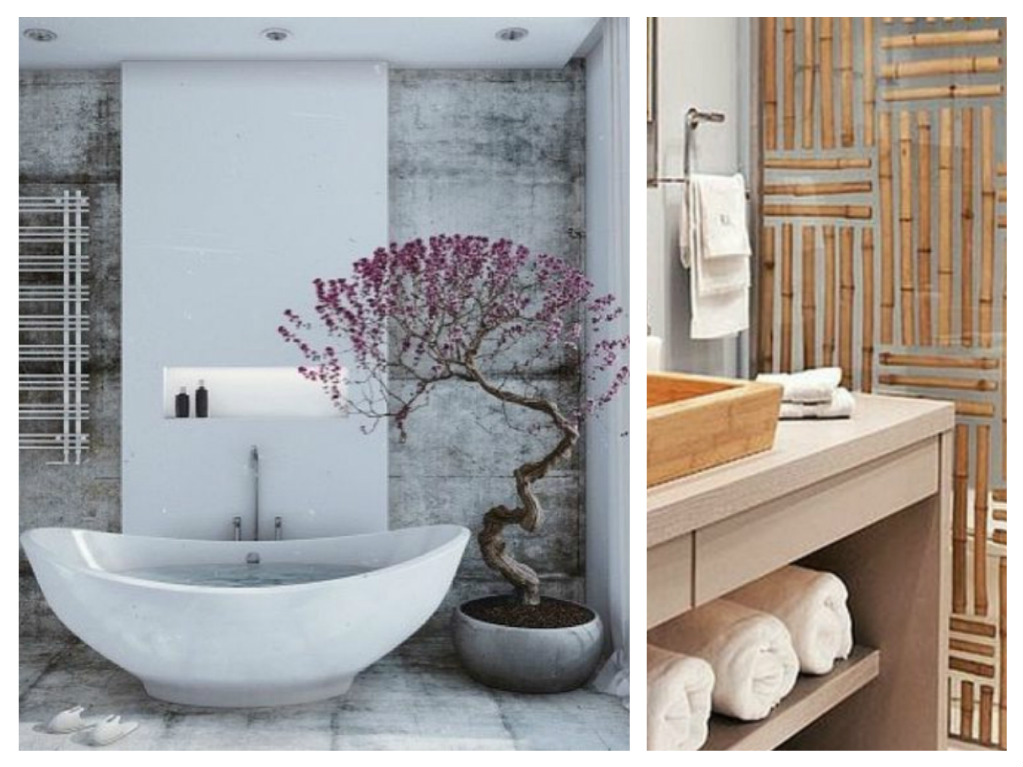 Zen bathroom, or how to find inner peace at home, without visiting the offices of specialists, or SPA studios that are really expensive?
One of the hardest things today is to find a calm and reassuring place to get rid of daily stress. How to achieve peace and harmony so sought after?
With Zen practice you can create a true SPA center home. In this article we will give you some tips to create a Zen deco room bathroom.

Tip number 1: The importance of color. The natural look is a key element in the choice of shades. Opt for fresh and bright colors, the pastel range of variants are also a good alternative. Beige, white, pale yellow, pale brown are among the options that will bind you with nature and neutralize negative energy.
Tip number 2: The materials and natural fabrics. They are an integral part of the Zen culture. Contact with nature is an important element in achieving harmony. So best options are stone, wood, bamboo, granite and marble. Combine with glass elements – walls, mirrors and walls.
Tip number 3: Light. As a natural source of energy, it brings a lot of positive energy, helping you to maintain harmony within. So ask large windows facing south. Its very important! If the layout of your bathroom does not allow it, consider installing a skylight. This is a good compromise that works great for local oriented north who are not penetrated by natural light.
Tip number 4: The greenery! Ask as a possible green plants! They clean the air and neutralize positive ions. They are inherent in the dirty air and cons – negatively charged ions are typical for clean air.
Tip number 5: The perfect finish is the large tub, full of natural bath salts and scented candles.
And to introduce this into practice, we invite you to view our photo gallery with lots of ideas to create a SPA center at home.