Cucamelon: information and ideas for your garden and your flower pot
They look like mini watermelons with grape berry size and a cool cucumber flavor.
Nature does not stop us from being surprised and this alone can combine cucumber, watermelon and grape herring into one product. The exotic Cucamelon has a watermelon look, the size of a grape and the taste of something between cucumber and lime. In fact, it is a species of small cucumber that is cultivated in Mexico and Central America.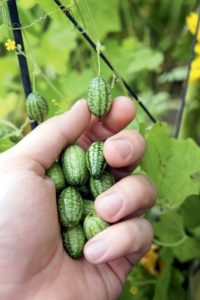 It is the new fruit crushing in Great Britain as it is ideal for salads and looks special. Cucamelon (melothria scabra) thrives in various soil types and is very easy to grow.
Cucamelons are crunchy and juicy, have low calories and fit into a variety of fresh salads, added to sauces or consumed by themselves as a tasty and healthy snack. Look for them in central grocery stores in the summer and autumn months. These strange tiny, light green mini watermelons are not a genetically modified hybrid developed in a laboratory. It has been a delicacy enjoyed in Mexico for centuries. They grow into a species of cuttlefish and take about 80 days to convert from seed to normal fruit. You find them on the market but you can also easily grow them at home.
They can be easily cultivated even in pots and do not catch many pests. Seed the seeds from April to May indoors and plant them outside when the danger of frost has passed. It takes two to three months to mature. Despite their exotic origins, they are easier to grow than regular cucumbers.
Plant the seeds at a depth of 1.5 cm in soil rich in nutrients in the spring. Keep the soil above 20 degrees and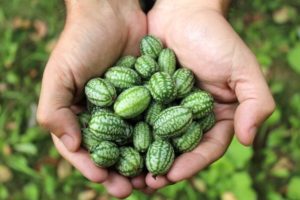 continuously slightly moist.
Transplant when the plant reaches a height of 10 cm. Use a support rod to hold the plant and grow.
Cut the fruits when they are about the size of a grape and tough enough. Keep a distance of 30 cm from each plant. Vegetation 2- 3 weeks.
Climbing plants are ideal for covering walls with pergolas, balconies, and fences. If you want to cover some areas in your home, on the wall of your home, on your balcony or pergola. Cucamelon is a great case of a climbing plant as it can also be used as a climbing plant and offers its fruits for food.
So how many watermelons fit in your palm?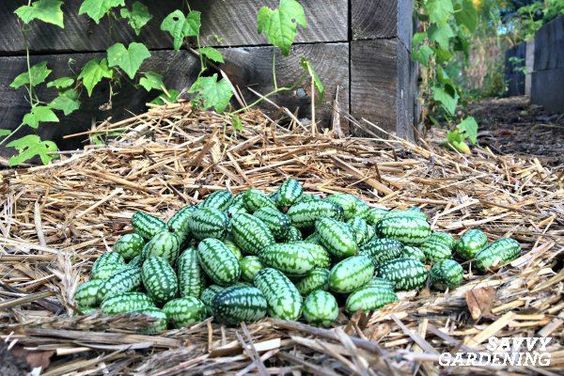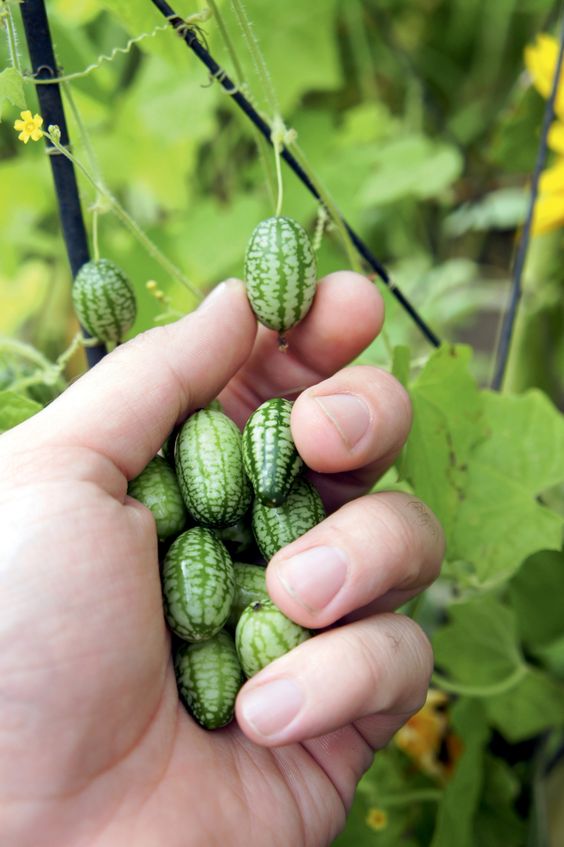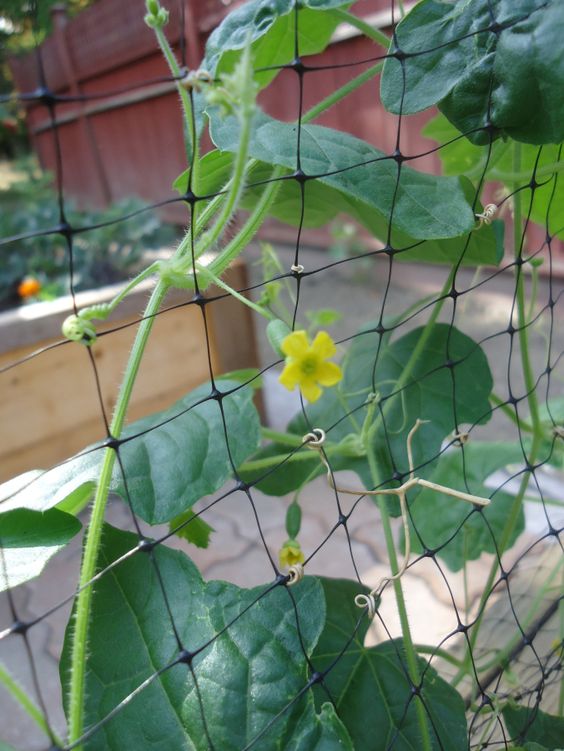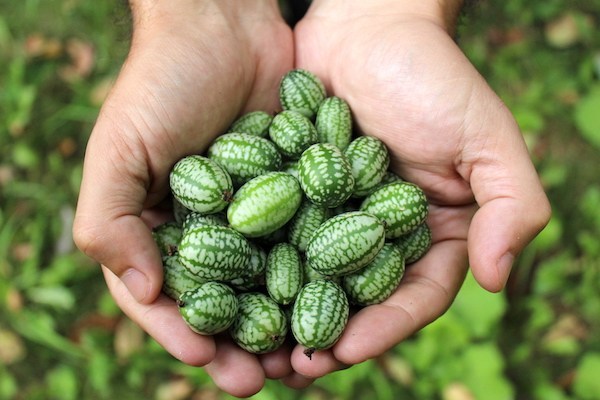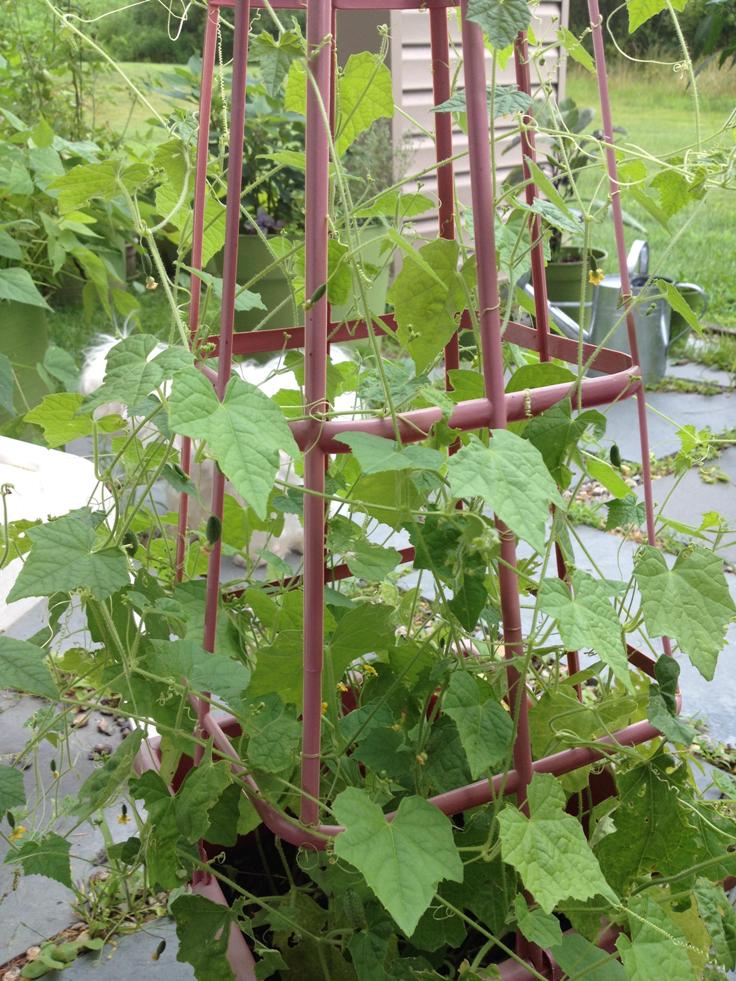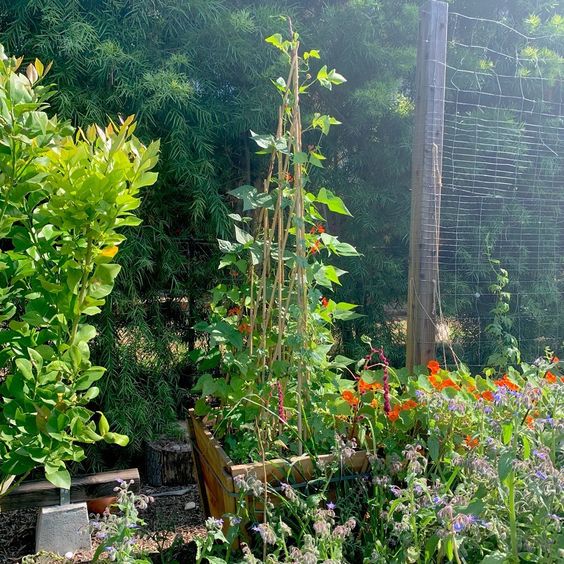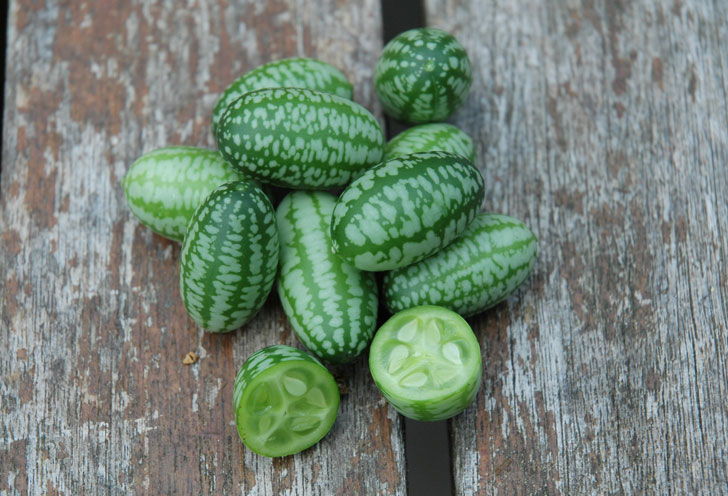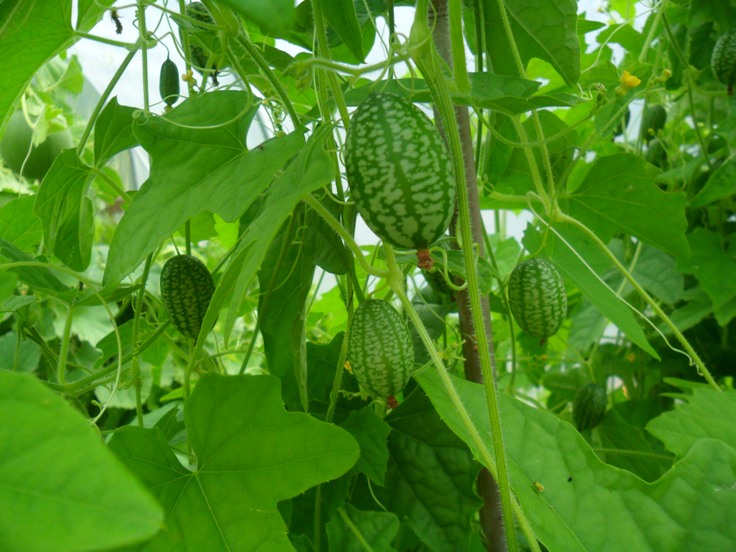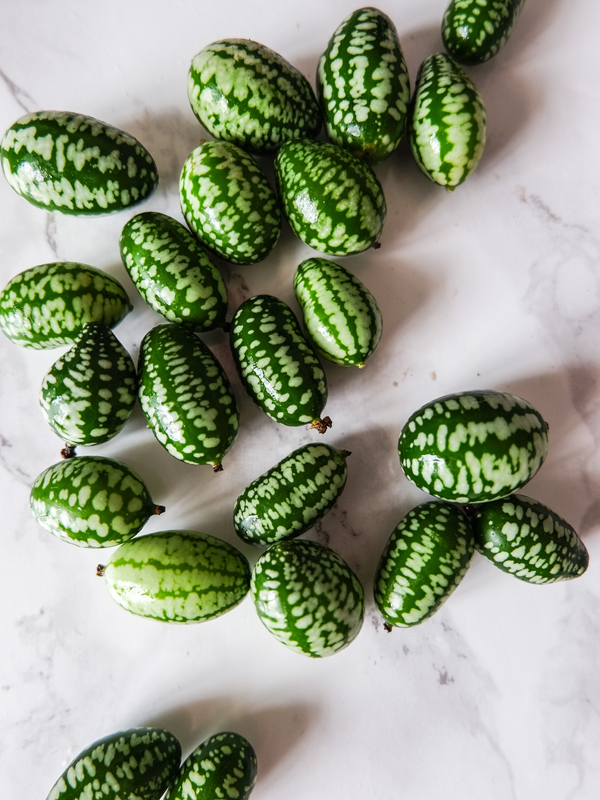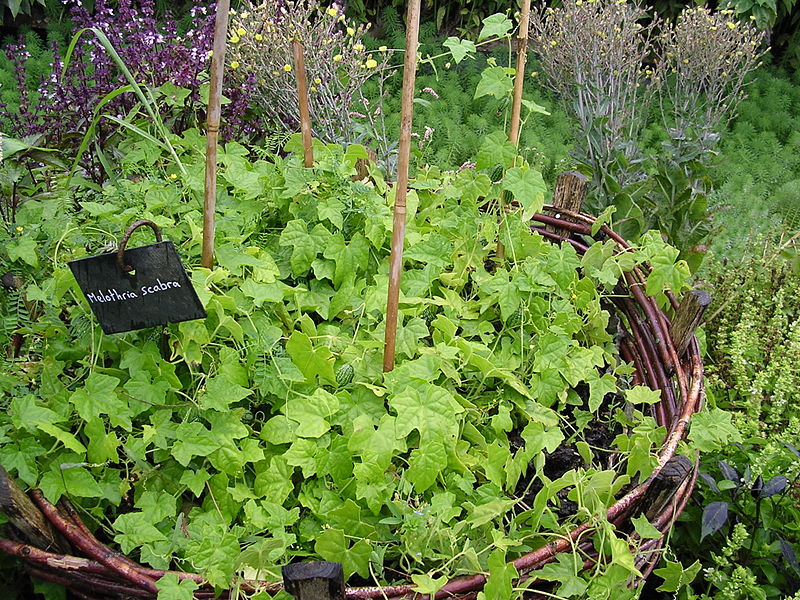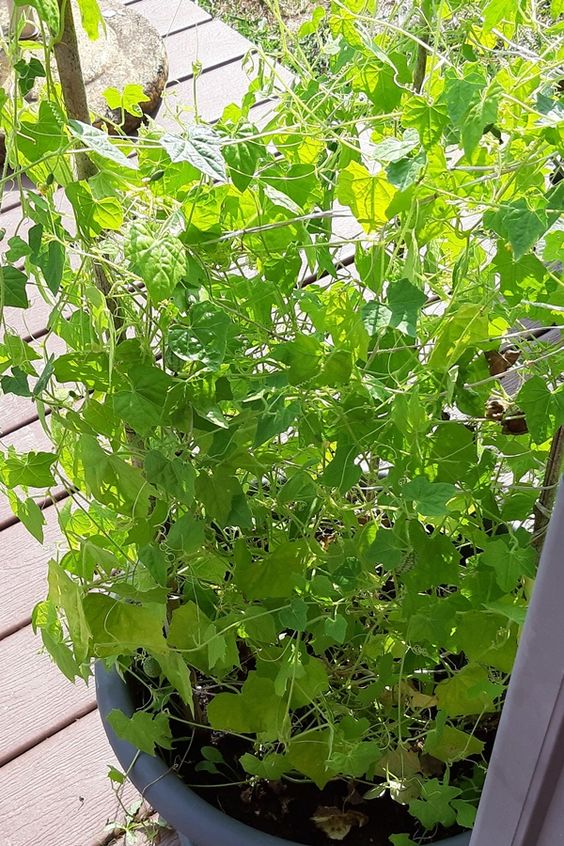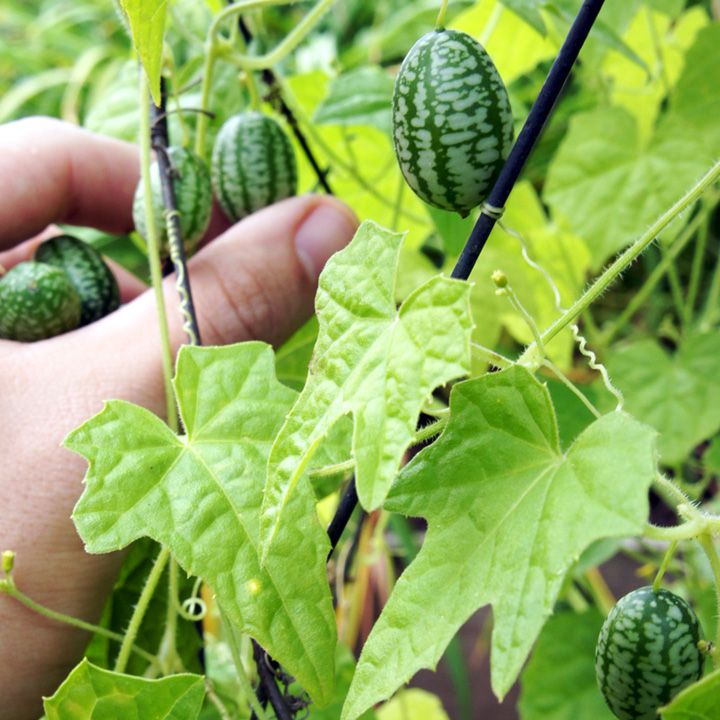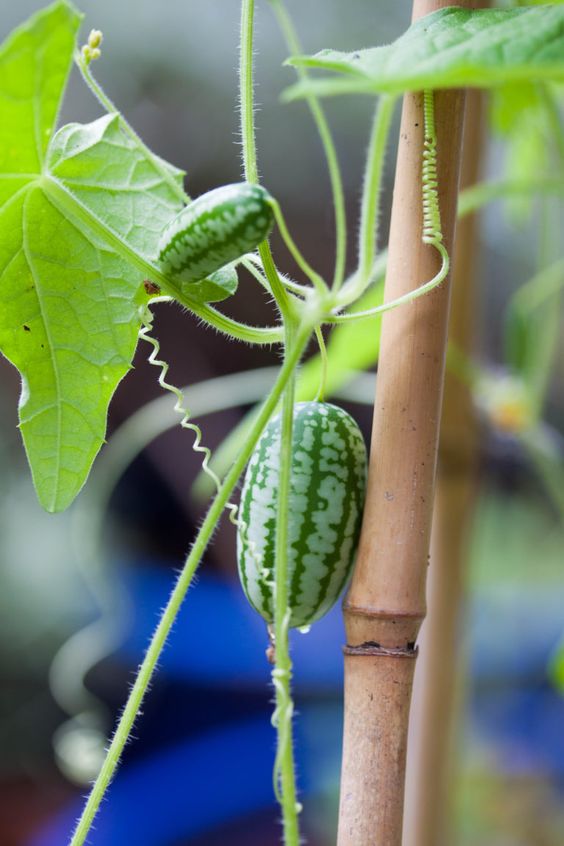 Images via: Pinterest