Amazing DIY Cushions from Rugs-Rags
You can use genuine woven rags made on the loom, but only if you are comfortable with their size or if they are old – worn pieces, because it is a pity to "destroy" them by cutting them, but also any similar type of economical machine mats.
Every worn rug, woven rags but of course colorful machine rags that you will find in the market at affordable prices, can be turned into very special winter decorative cushions.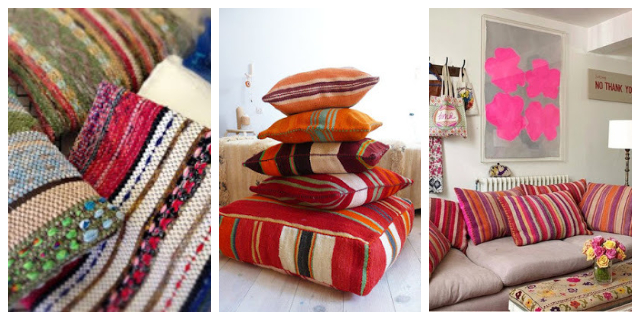 You just need to wrap them around the inside of the pillow in whatever pattern you want and sew the seams with a very thick needle and thin thread / thick thread.
Add-ons can be decorated with any other element you like, buttons, skipping rope, etc. Pillows of this type look very beautiful with fringed tresses that can be added to two of the four sides of the pillow. In addition to the classic type of decorative pillow, woven mats and rags are also ideal for making cushions for sofas or the floor, but also for dressing outdoor poufs, adding a special and colorful note to the winter image of the living room, kitchen or of the bedroom.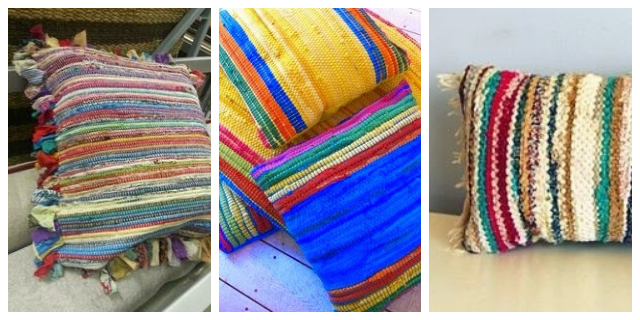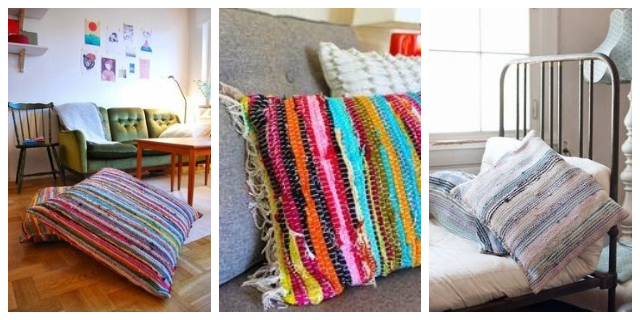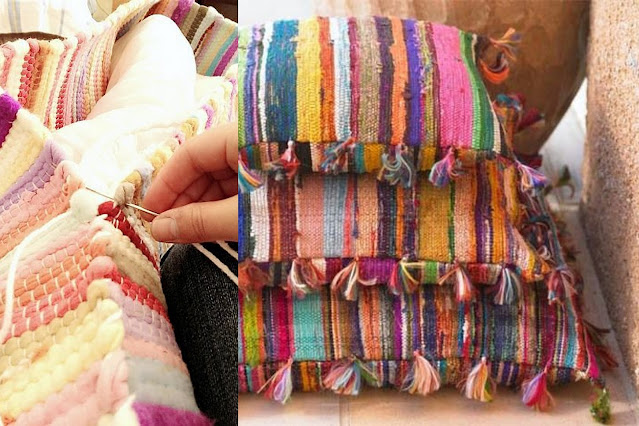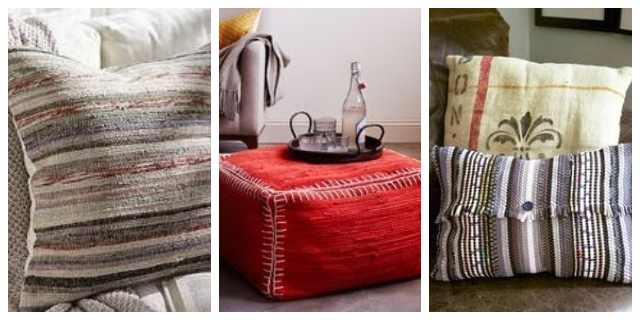 Images via: pinterest.com/soulouposeto