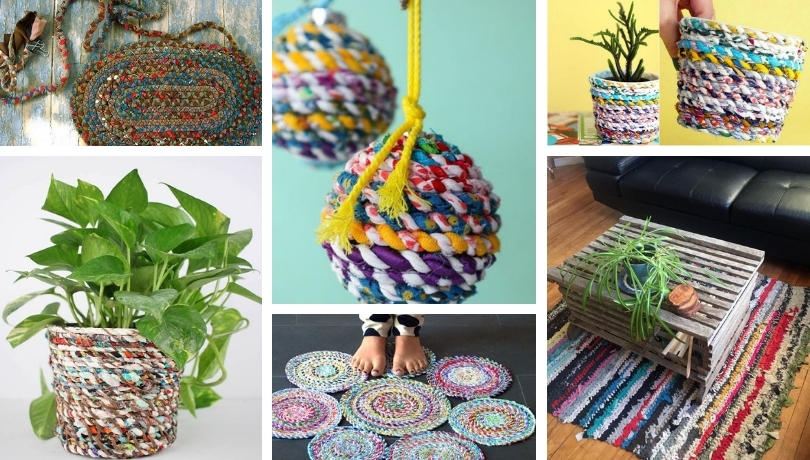 Colorful DIY crafts from rags – old clothes
Simple ways to use rags from old clothes – fabrics, creating separate and colorful decorative items for the home.
The simplest type of construction with rags cut from old clothes is the creation of very special colorful pots, vases, baskets, etc. "dressing" with fabric simple objects that exist in every home.
The aesthetics of these objects are very special and perfectly suited especially in spaces decorated in Boho and Ethnic style, youth houses, etc. although selectively 1-2 such pieces will add color and "liveliness" to any space, regardless of its general decoration.
You will just need to cut the fabrics – clothes into thin strips that you will knit in threes in the form of a thin … plait. At the end of each plait, leave a small piece with the fabrics free so that there you can tie the next triad of strips, thus continuing until the single knitted piece is enough to wrap it around the perimeter of the desired object.
To stick the fabric on the object you will use a hot glue gun.
This way of "coating" may be used for objects of any type and shape made of wood, glass, plastic, straw etc…
Another very useful way to recycle old clothes is to make colorful rugs from rags.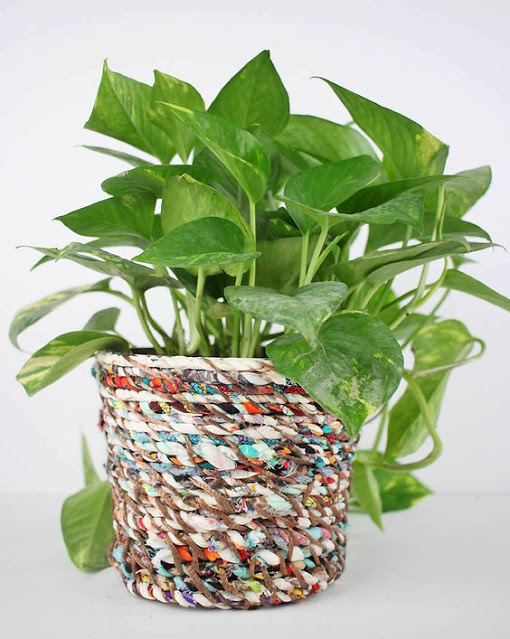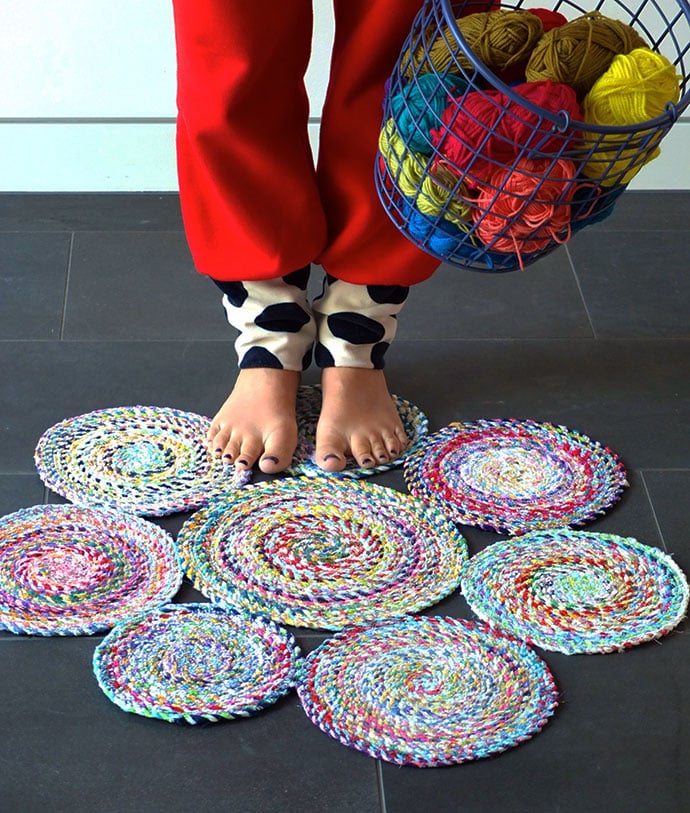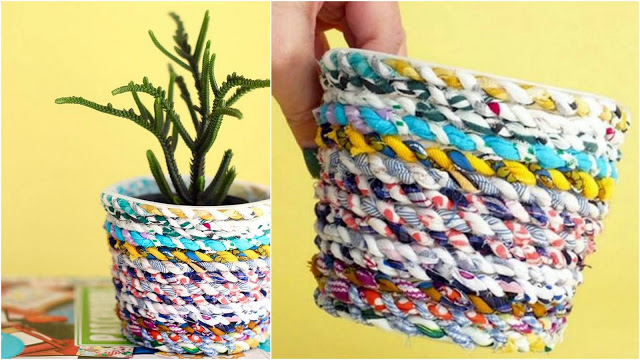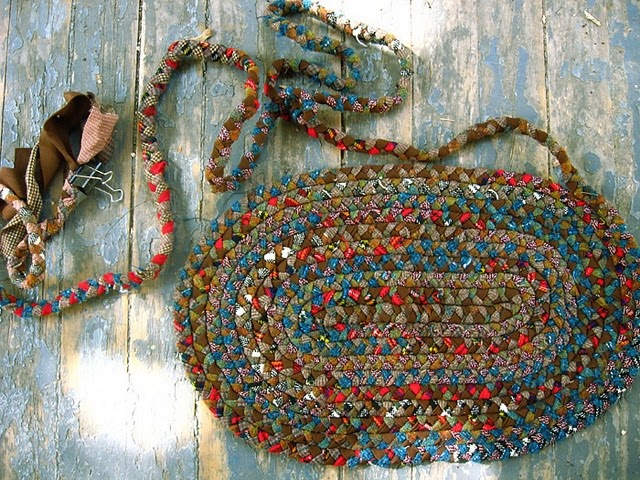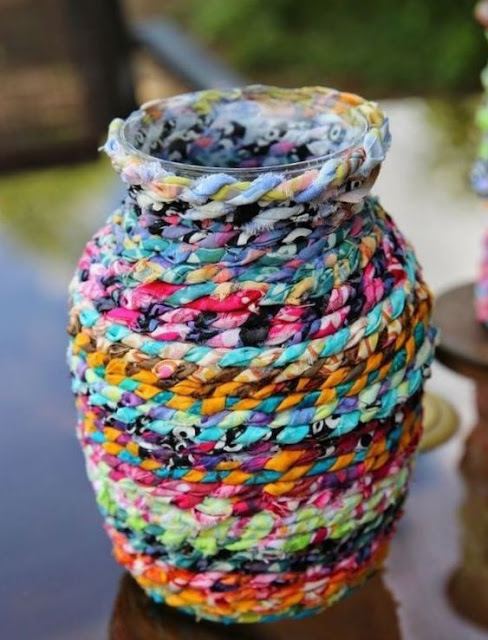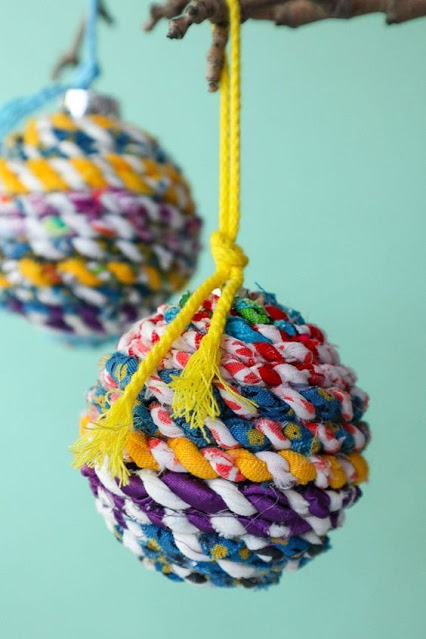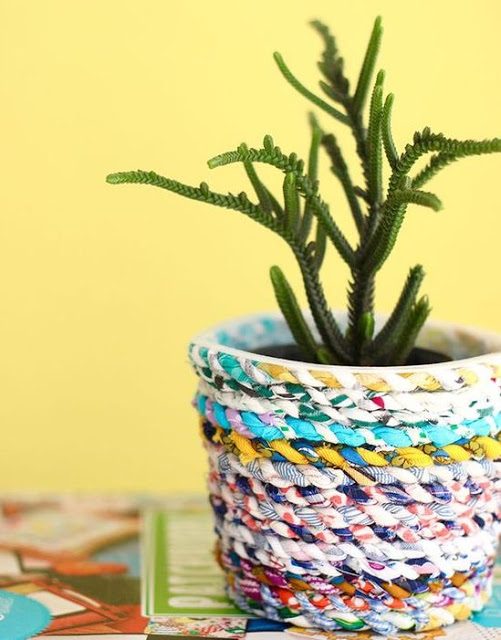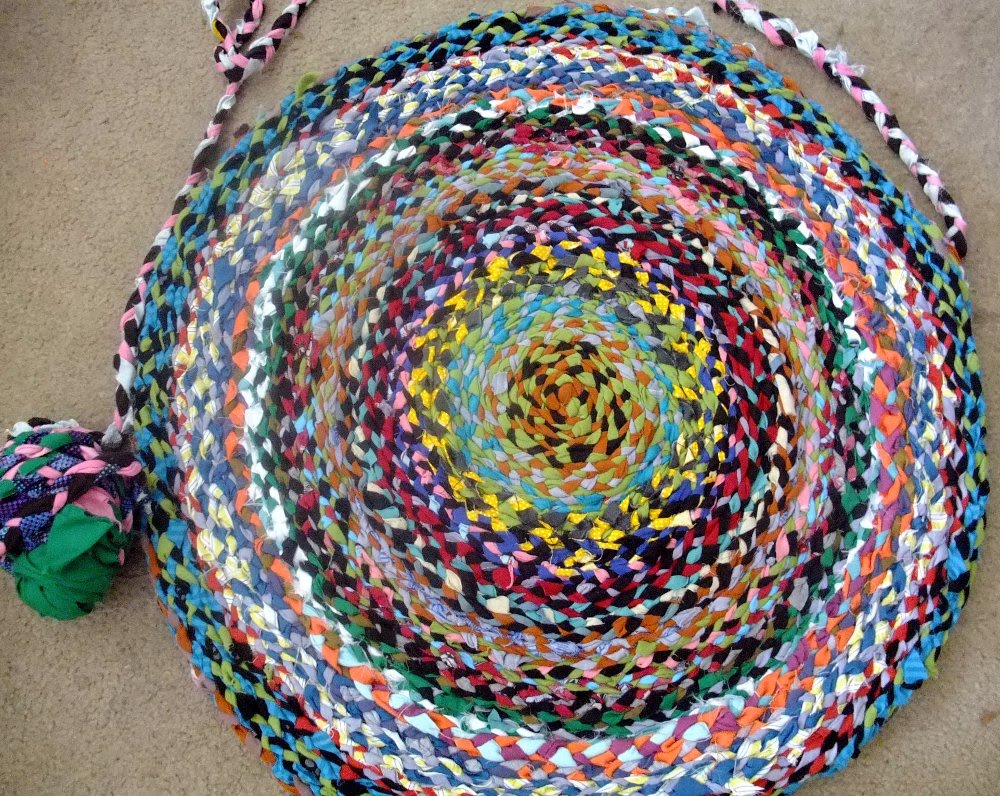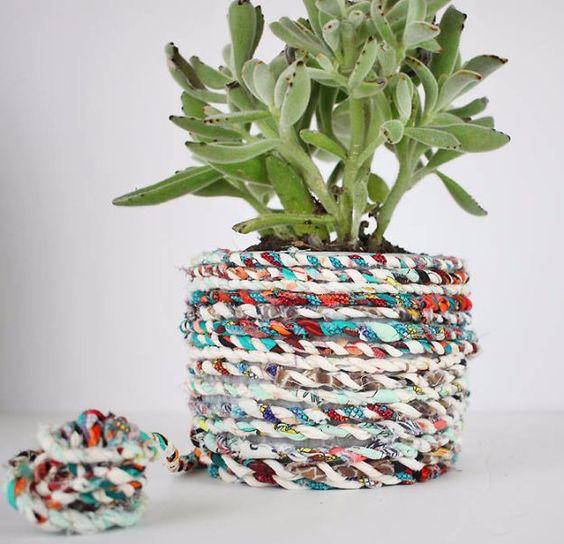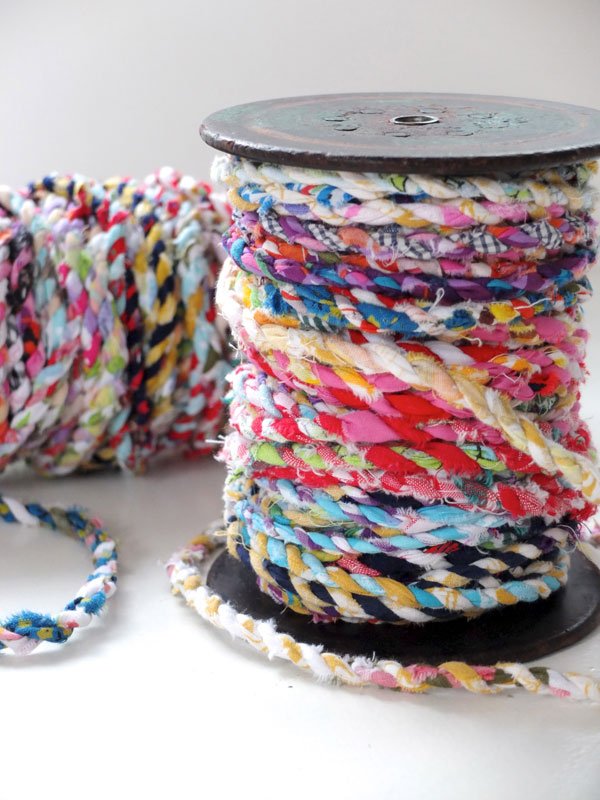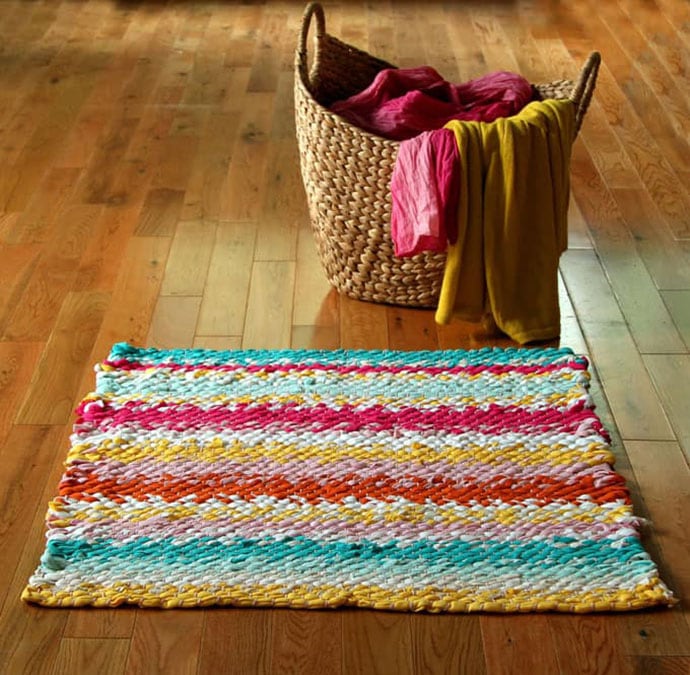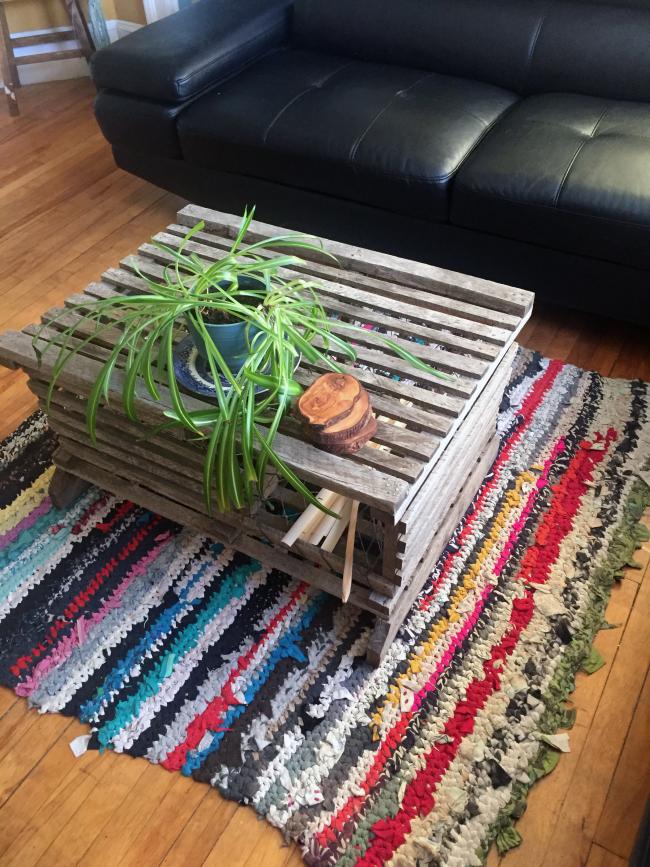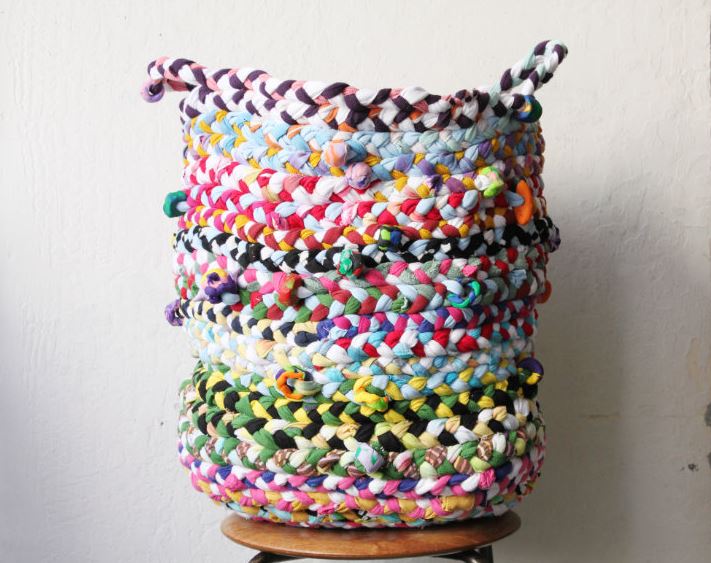 Images via: Pinterest