20 Most beautiful ground cover flowers – great ideas for a perfect garden
To fill gaps in herbaceous borders or tricky shady areas, try growing some ground cover perennials. Generally low-maintenance and lasting for years, these low-growing, weed-smothering plants will provide colour and interest where other plants might struggle. Try pretty creeping phlox, colourful Creeping Thyme or the wonderfully coloured, semi-evergreen leaves of Campanula.
It's time to say goodbye to weeds on your garden path. In the article today, we are want to share the Best Beautiful Flowering Ground Cover Plants to replace hated trouble-makers and give your landscaping a beautiful look. So, if you are seeking a solution for a problem area or simply want to upgrade your garden to a new level, flowering ground cover plants are a great alternative.
Tip: If you want to blanket a large area with a ground cover, the initial cost often is higher than sowing grass seed. But ground cover usually is cheaper in the long run, as it requires little maintenance.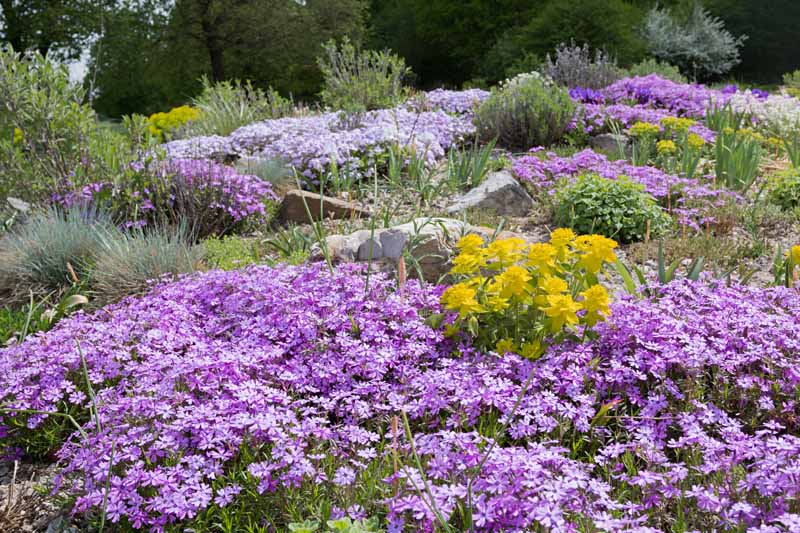 Flower ground cover plants are low-growing plants that serve many different purposes in the landscape. They offer both beauty and function, giving a yard color while simultaneously helping to fight weeds and control erosion. They limit weed growth, stabilize slopes, and add interest and texture to your yard. Plus, unlike lawn, groundcover plants don't have to be mowed. For these good reasons, flower ground cover plants are all-around problem-solvers to your landscaping problems.
It's no wonder ground covers are popular, but with so many options available, how do you choose? I decided to pick colorful favorites on the best and brightest, choosing the top cultivars sure to fire up your imagination and spice up your yard. Ready to cover some ground?
Lily of the Valley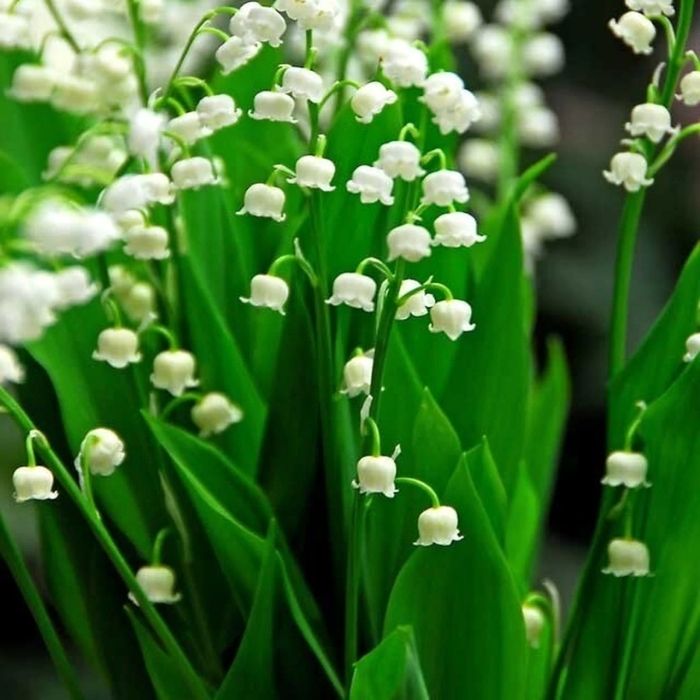 Campanula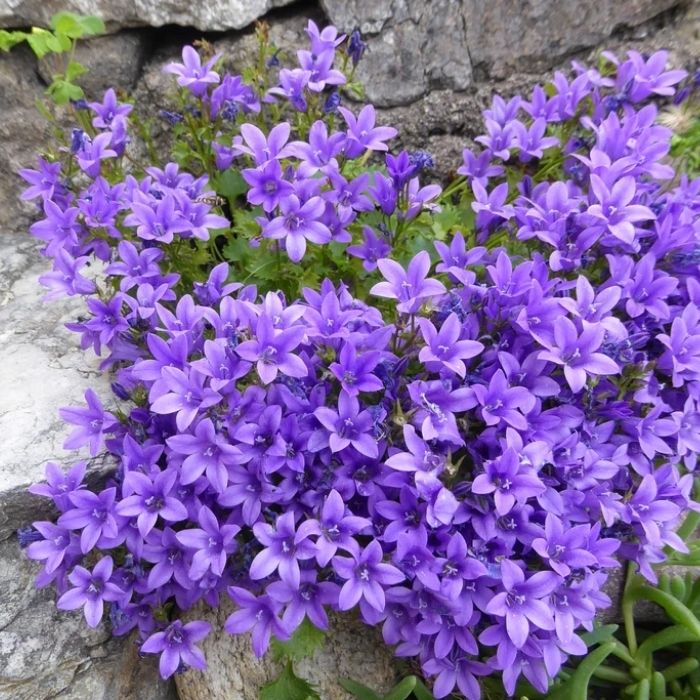 Ice Plant (Delosperma cooperi)
The long-flowering ice plant (Delosperma cooperi) requires soil with outstanding drainage to live up to its hardy label. The plant gets its common name from the way sunlight hits its leaves and makes them look like they are bejeweled with ice crystals. In spite of its hardiness, this is not the ground cover a northern gardener should rely on for year-round erosion control. Instead, use the ice plant to dress up an area for the summer.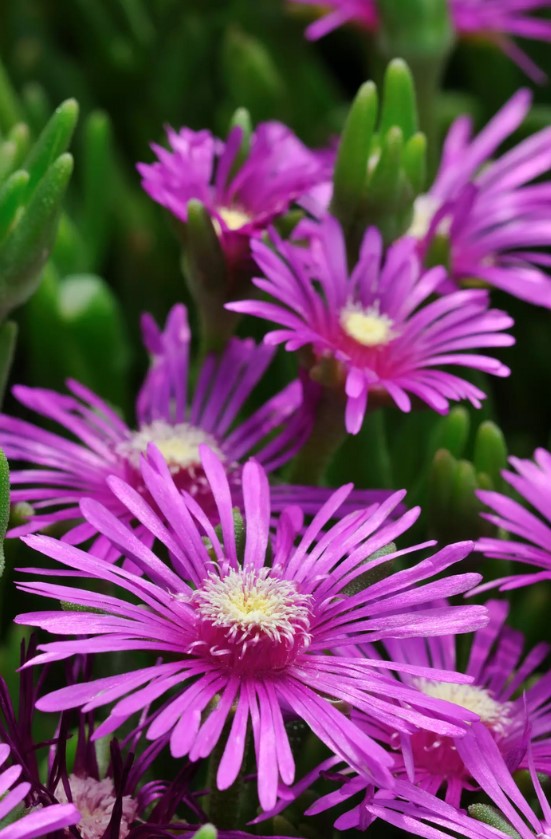 Yellow Alyssum (Aurinia saxatilis)
One common name for Aurinia saxatilis is yellow alyssum, but do not confuse this flowering ground cover with the annual that goes by the name sweet alyssum. Yellow alyssum is a perennial. To avoid confusion, another common name for it is basket-of-gold. The plant grows to about a foot tall and features clusters of small yellow flowers offset against blue-gray leaves. After its flowers fade, cut back the plant by about a third to promote further blooming and reduce legginess.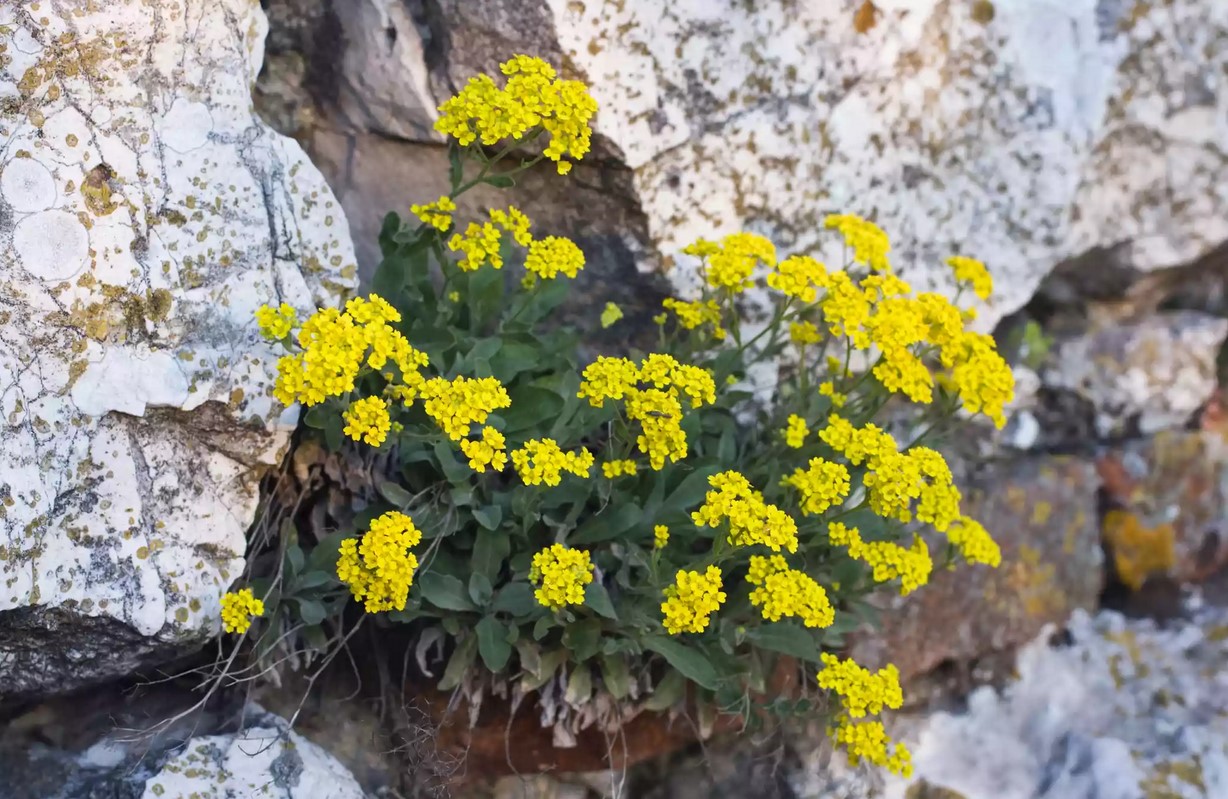 Thrift
This lesser-known perennial has attractive little mounds of grassy foliage, and teeny ball-shaped blooms that pop up in late spring to early summer. It likes part to full sun.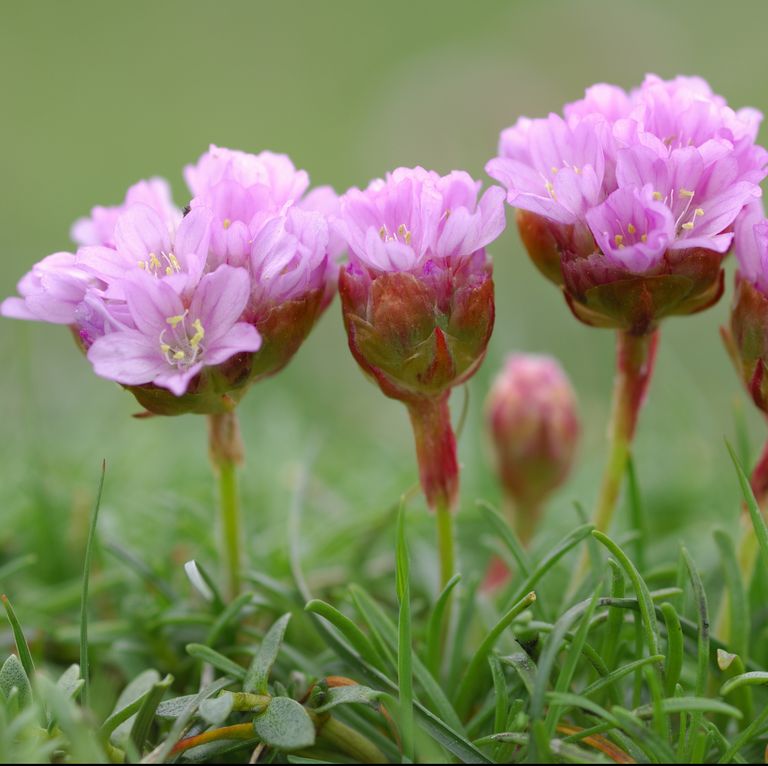 Dianthus
Straight from your grandma's garden, Dianthus is an old-fashioned perennial with a vanilla-like scent. Sometimes called Pinks because the petals look like they've been trimmed with pinking shears, this pretty ground cover comes in a range of heights, anywhere from low-growing to 2 feet tall. It needs full sun to bloom best.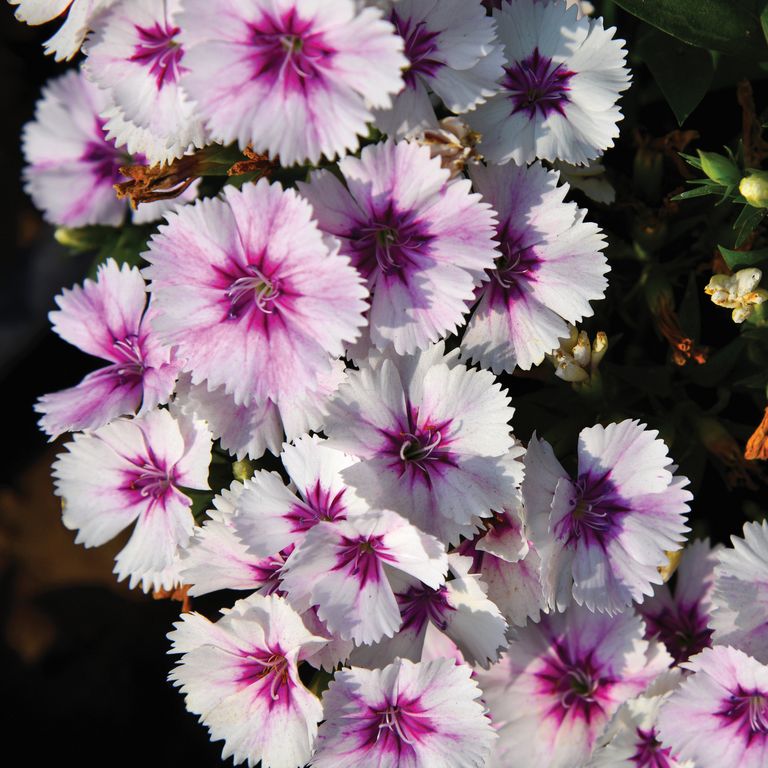 Sweet Woodruff
The petite white star-shaped flowers provide a nice contrast to the deciduous green foliage. While this perennial spreads rapidly, you can mow it to regain control. Keep it in a shady spot, especially under trees and shrubs.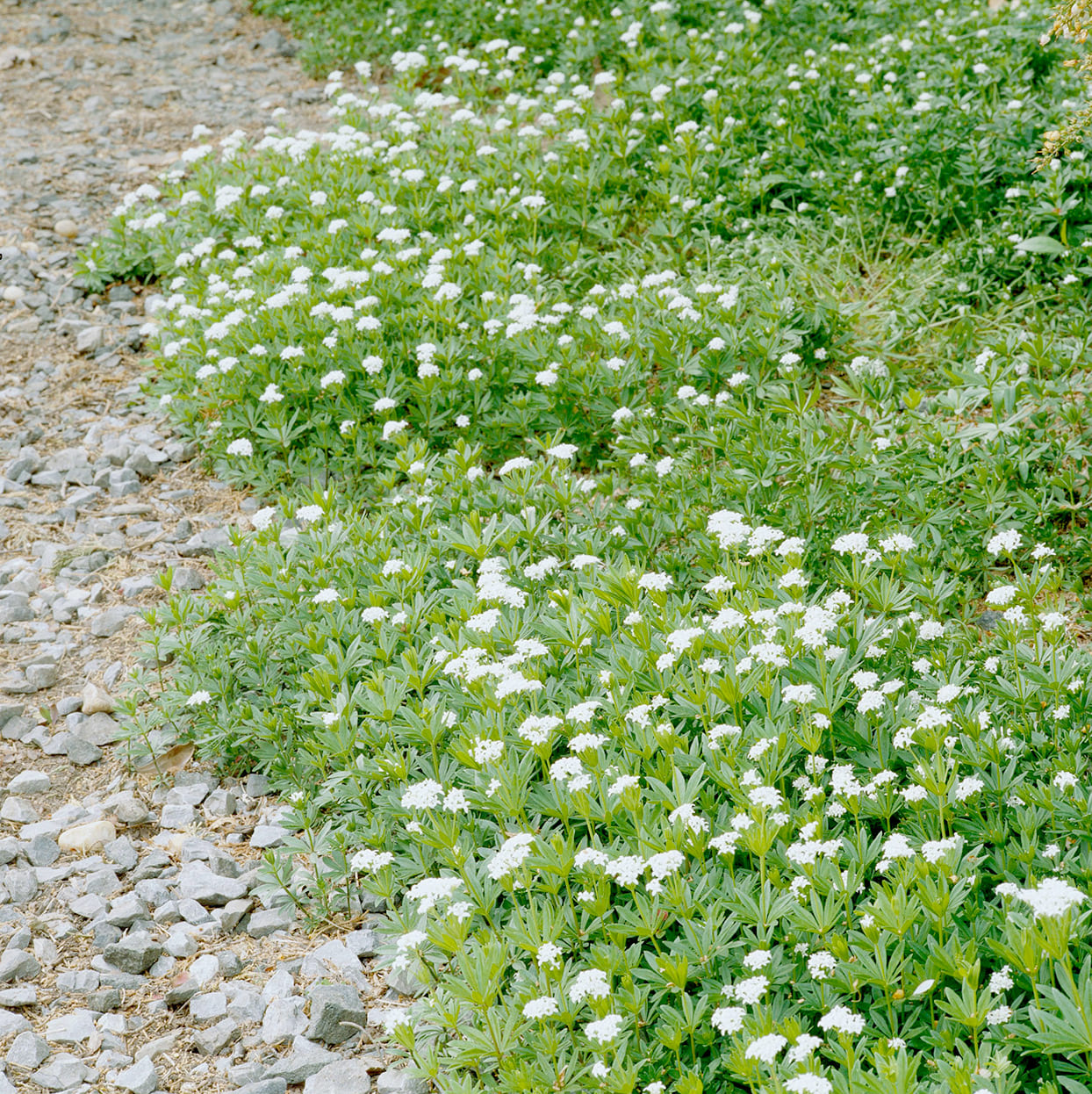 Chamomile
Choose from an annual or perennial variety, and watch charming daisy-like flowers bloom throughout this bushy plant. It likes full sun, and requires regular trimmings to keep it from taking over the yard. Fun bonus: The flowers, either fresh or dried, can be used in salads or steeped in teas.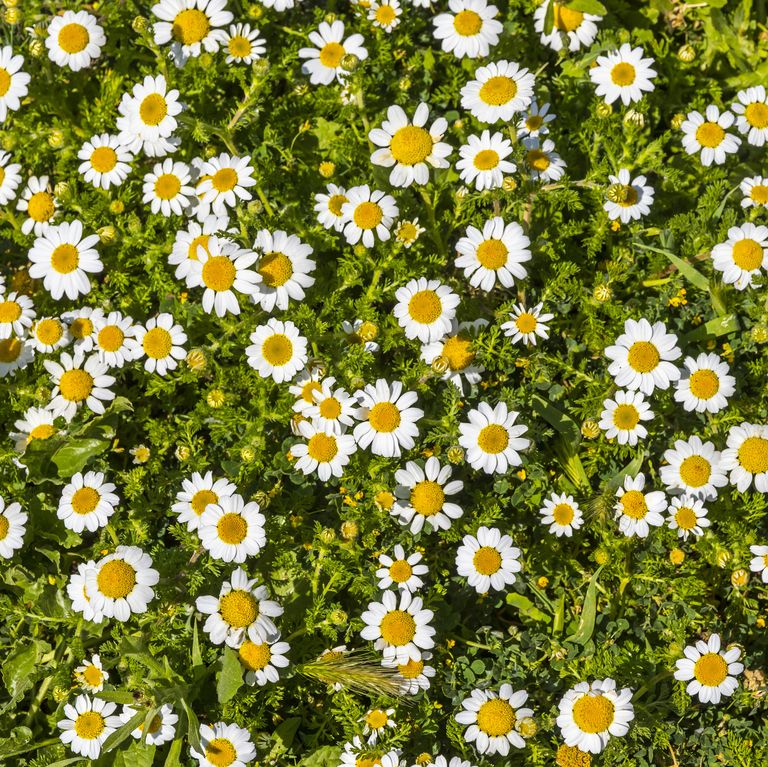 Sweet Alyssum
This fast-growing annual looks gorgeous tumbling over rock walls or along the edges of walkways. It quickly forms a thick mound and blooms all summer long, producing a sweet honey scent that attracts pollinators throughout the season. It flowers best in full sun.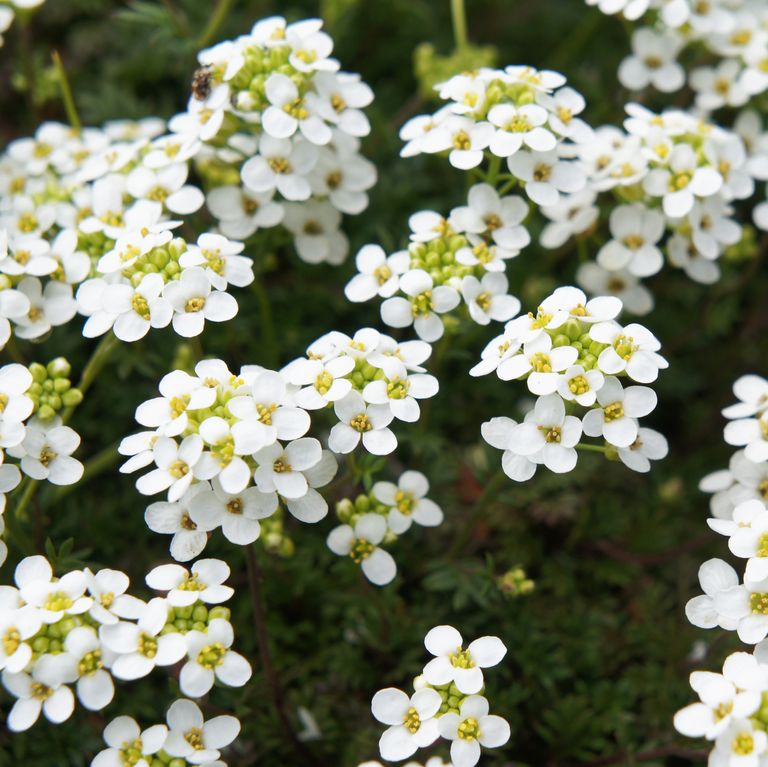 Bigroot Geranium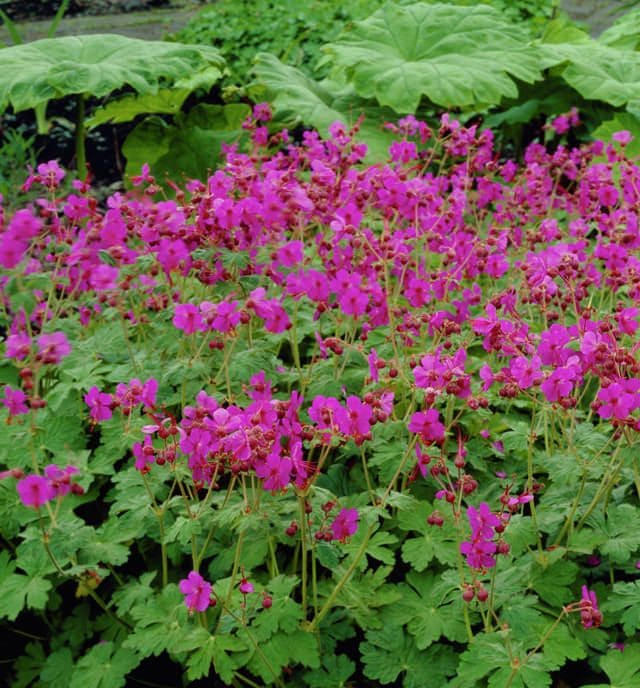 Moss Rose (Portulaca)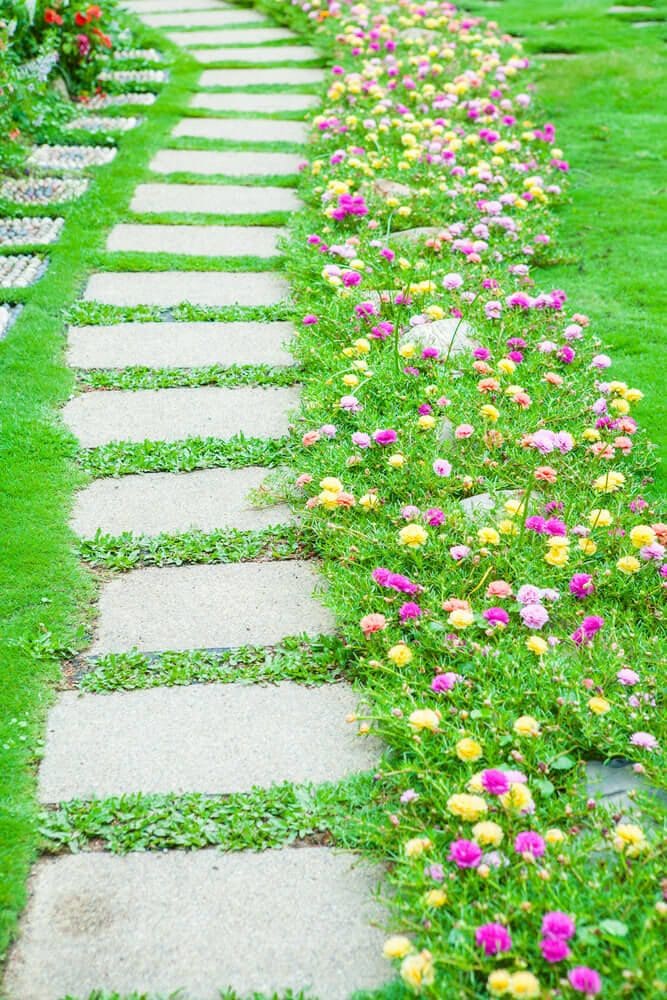 Helianthemum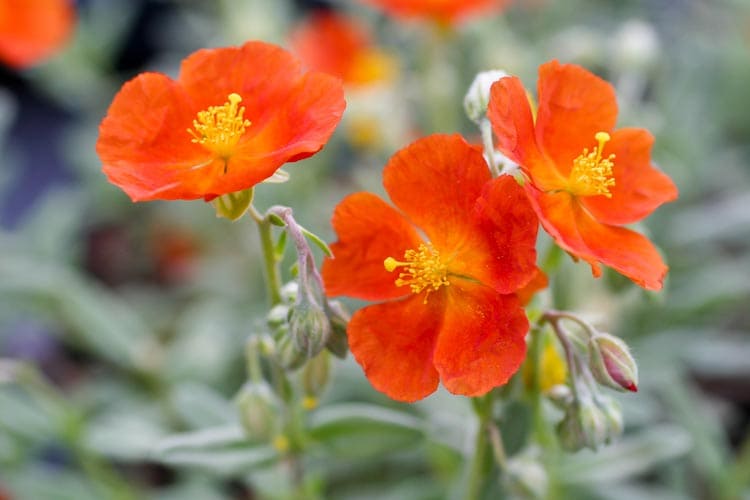 Creeping Thyme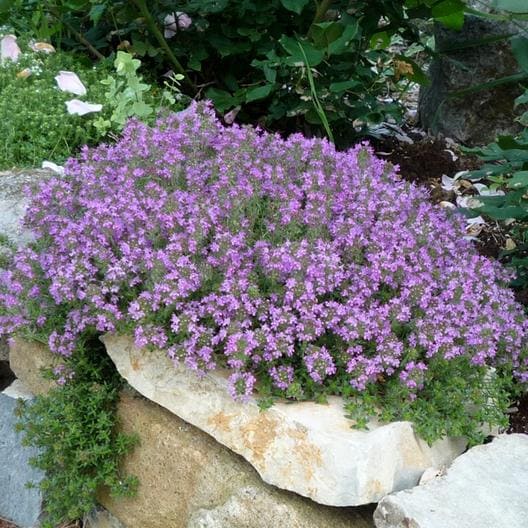 Creeping Phlox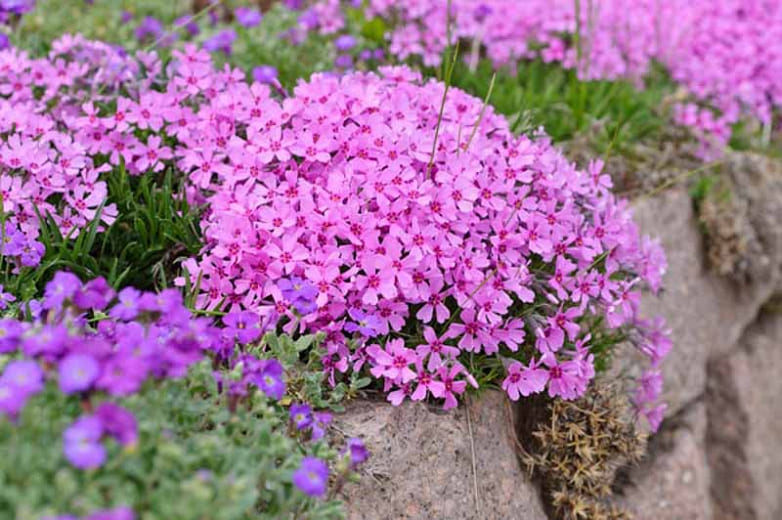 Sedum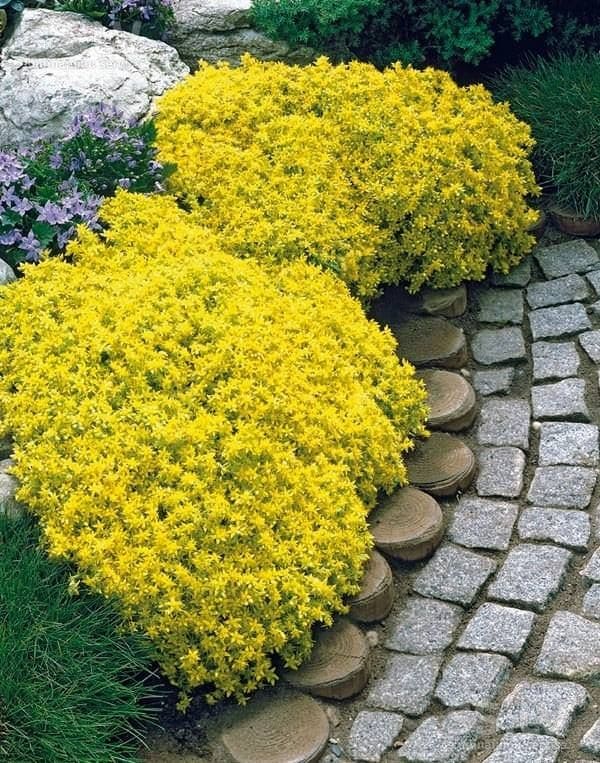 Vinca Minor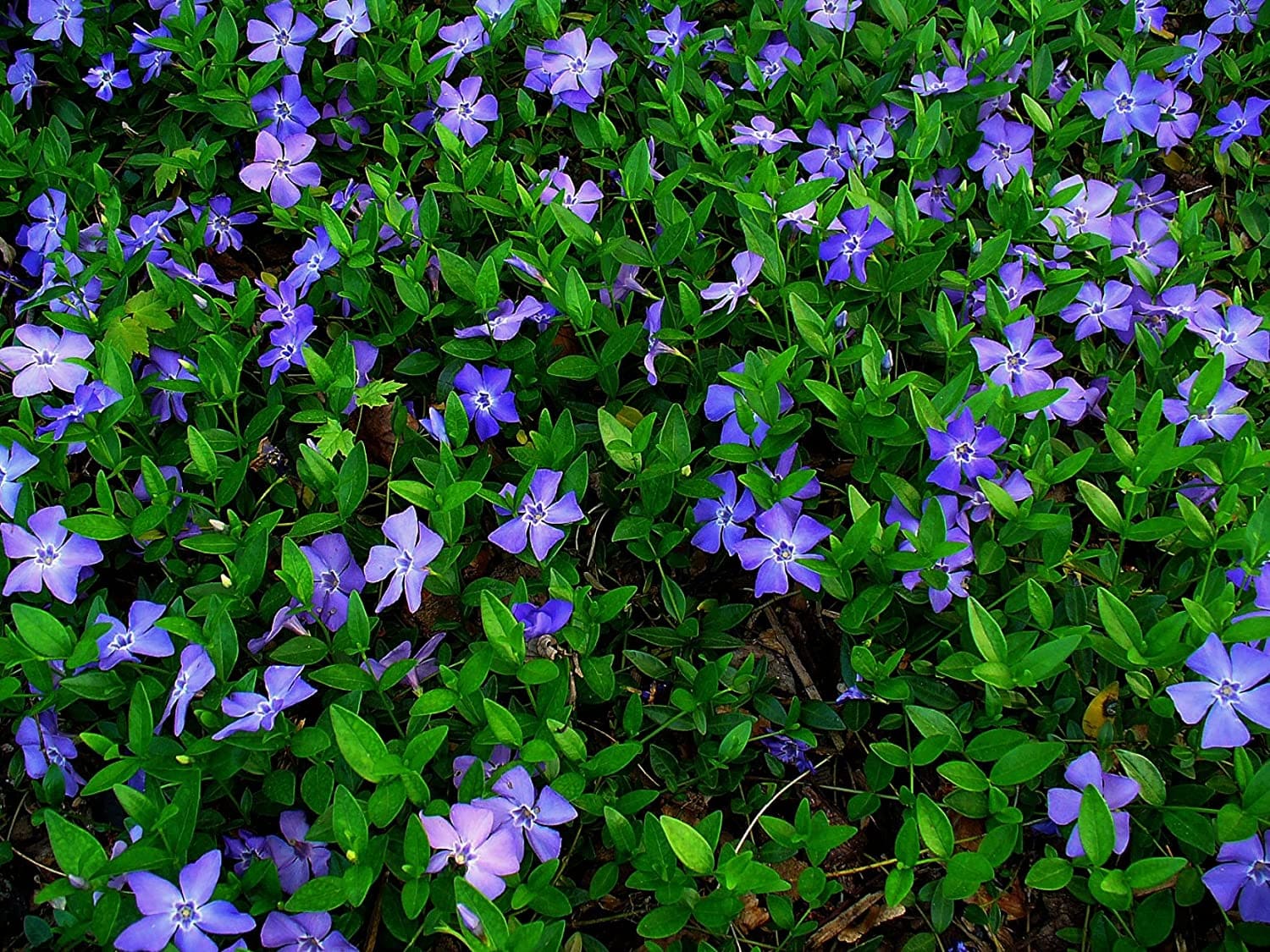 Russelia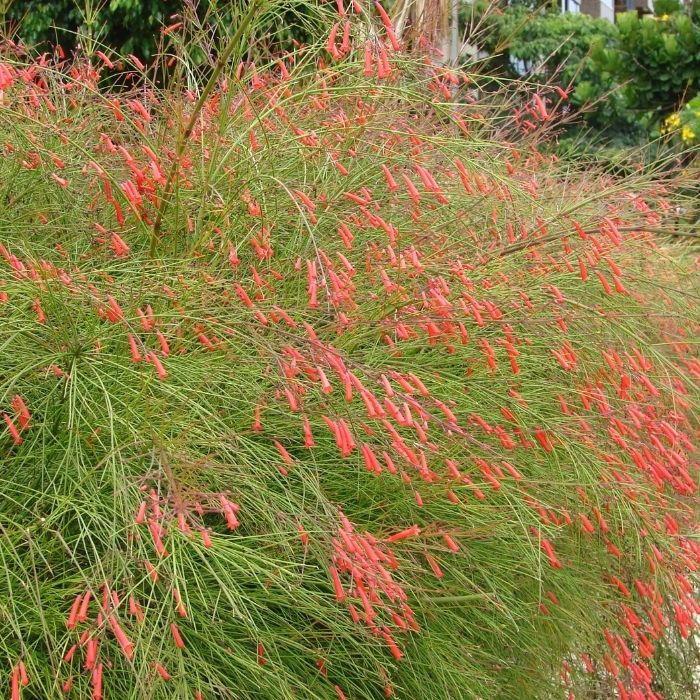 Veronica 'Goodness Grows'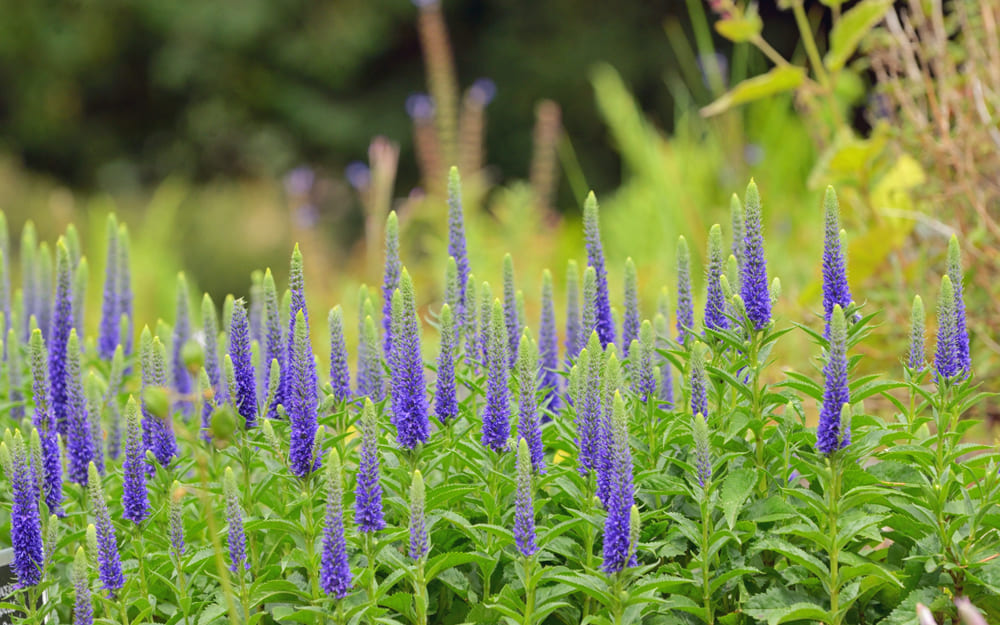 Ajuga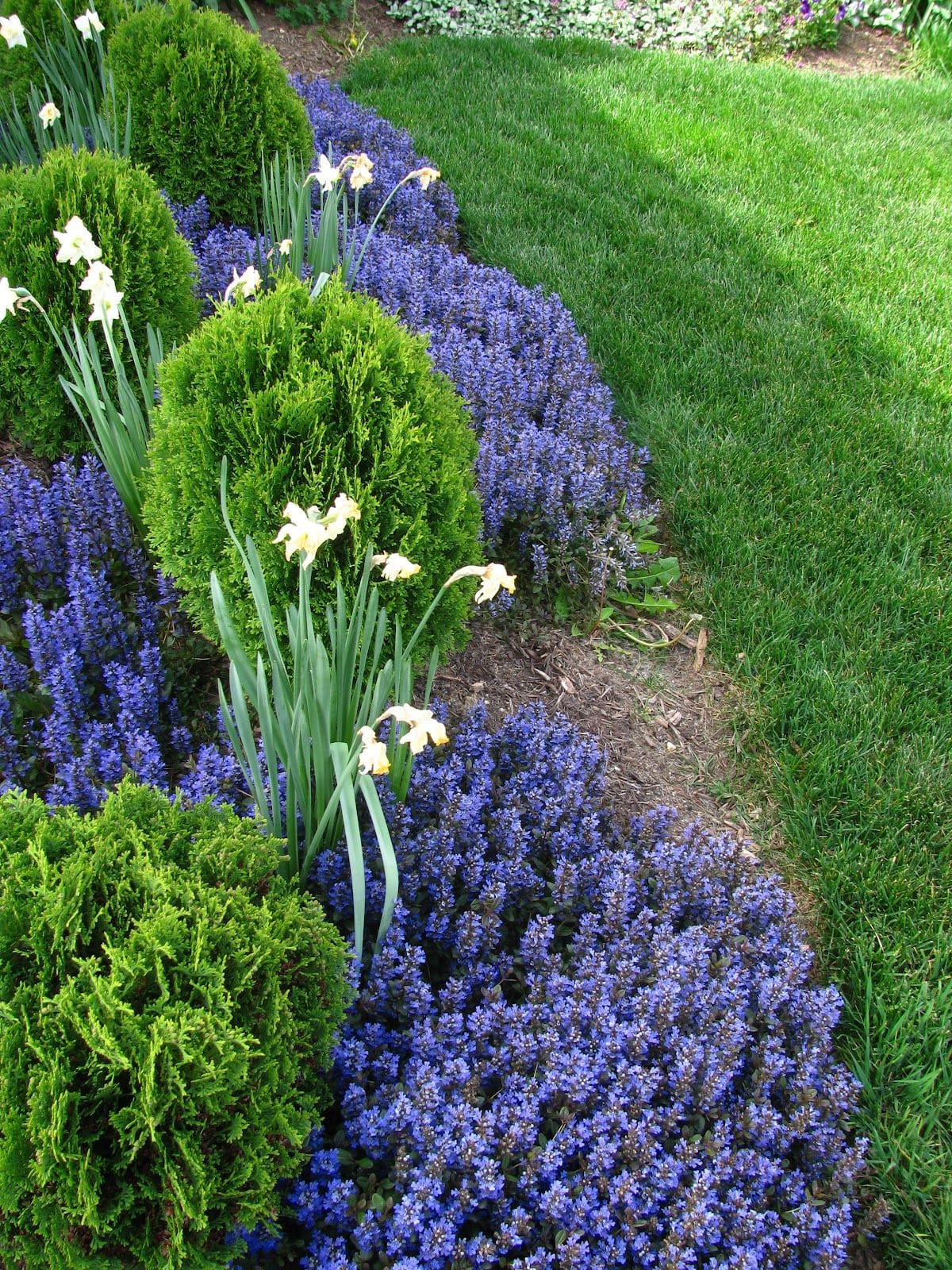 Society Garlic