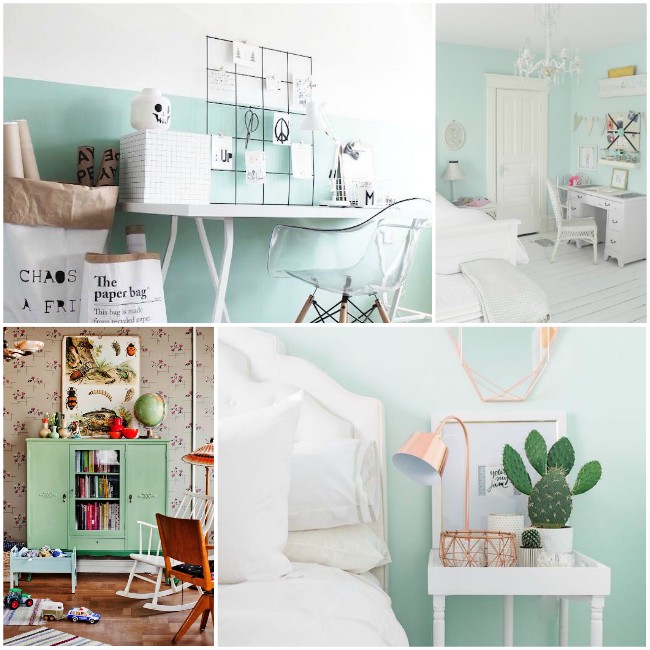 Fresh and modern décor in the green of mint
At the moment, the color of mint in decoration finds its place in the interior, making the bedroom its favorite environment. Warm and soothing, this slightly blue pale green is the ally of serene nights, especially those of the baby. Matching perfectly with a white virgin, this pair could be the basis of the minimalist Scandinavian decoration, which will be grafted with some design elements.
Gray is also a collaborator of choice for green mint, choosing a sober but successful setting, while brown and woody shades will further develop a sweet atmosphere, such as a chocolate mint dessert. An interesting alternative to classic white or static beige, green mint brings a touch of distinct modernity and freshness that will attract the whole family, while the anti-stress effect on light green is even more important.