This DIY Decoration of Chinese Philosophy will bring good luck in your Home
This gorgeous DIY ornament will give the space a sparkle and in Chinese philosophy its pine-like appearance will bring good luck to your home.
Color is your choice. You can paint it gold which is the color of wealth, leave it white if your home has minimal décor and light shades, or choose another color that suits your space and aesthetics.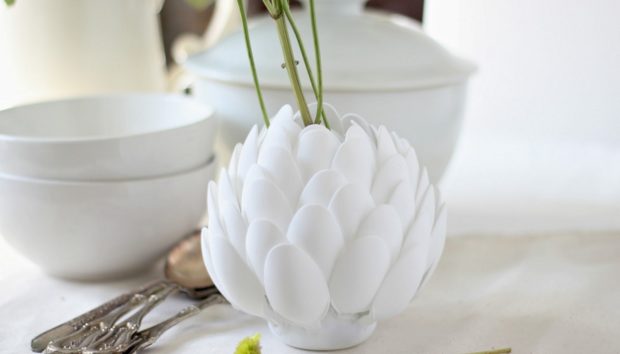 You will first need an empty jar of old food or a plastic container. Depending on the final size you want, select the size of the jar or container. For example, if you want to use your decorative candlestick, choose a small jar.
The second thing you'll need is a few plastic spoons. Manually break the base of each teaspoon to isolate their round piece. You will need several teaspoons. Then spray them with a spray. If you choose transparent spoons you will need to paint them on the inside only on the outside. Also, if they are white you can leave them as they are or choose from the color teaspoons in the color you want.
Start with glue or hot glue by gluing the top of the spoon over the edge of the jar. The bottom rows will be stuck in the middle of the spoons in the top row so that it is not left blank. Continue to the base.
Your DIY decor is ready and you can place it as a simple decor for good luck, as a vase, as a candlestick or whatever else you can imagine and like.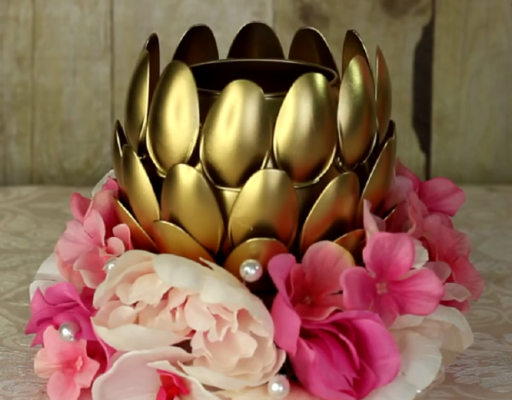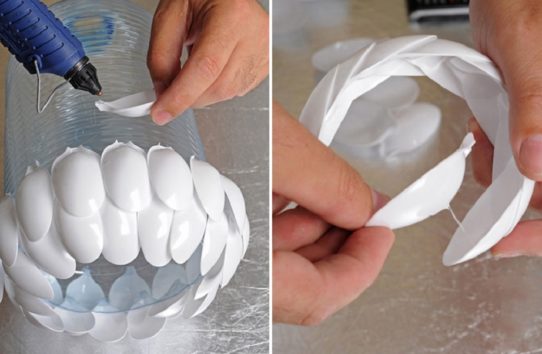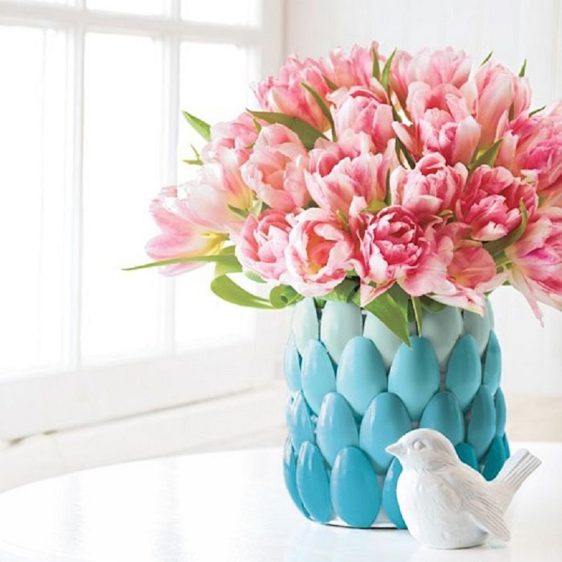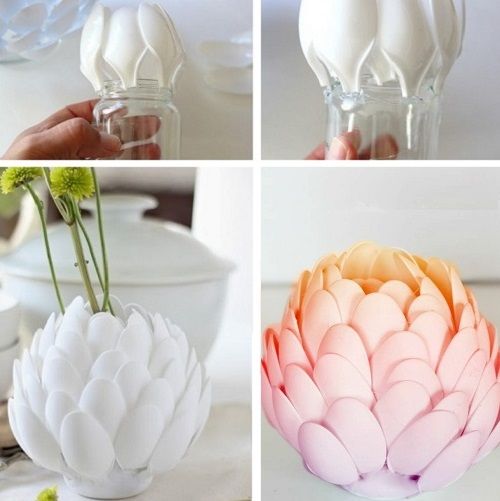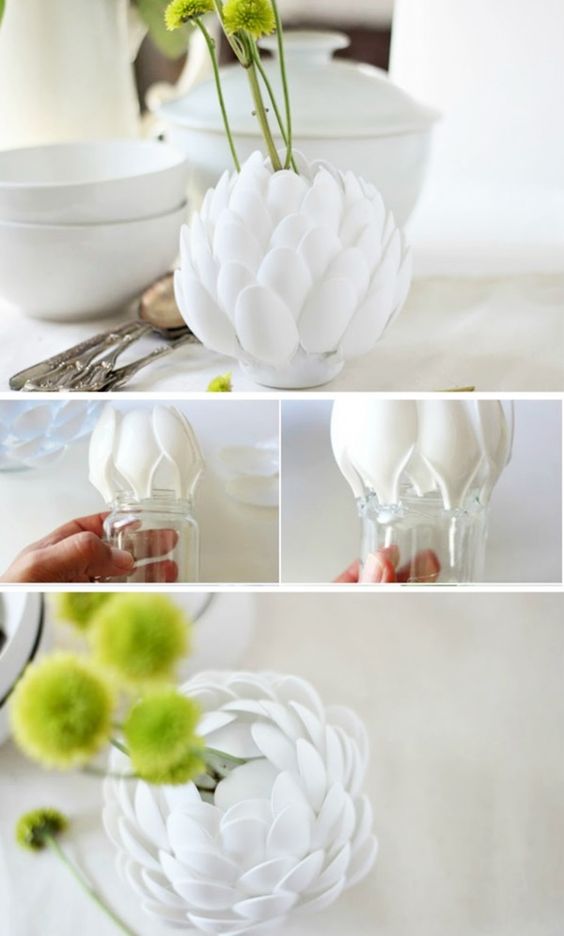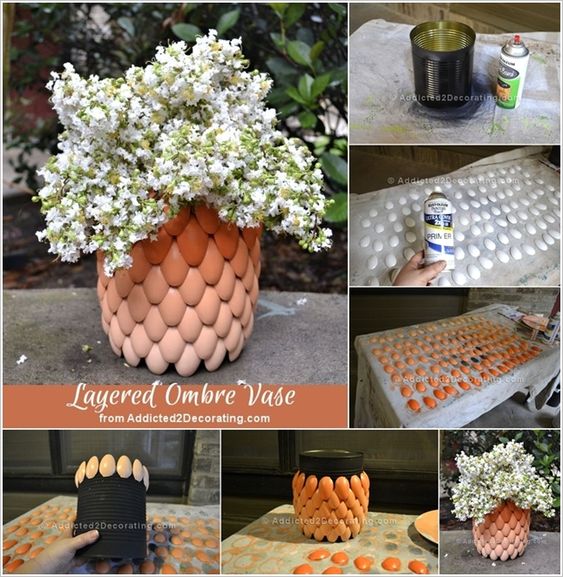 Images via: Pinterest