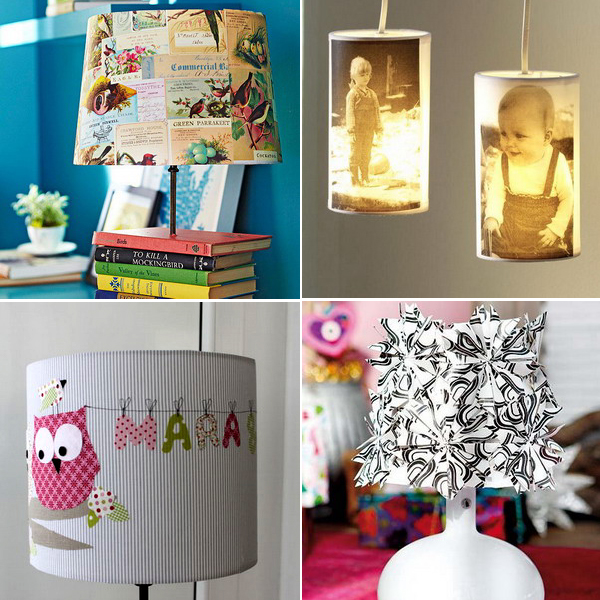 Range of lighting fixtures in the stores in your city may be unlimited or, conversely, not to make you perfectly. However, if you believe that the truly original little thing can be done only with their own hands – in factory products you will always be missed "highlights".
If you are (in principle) would be willing to go in search of interesting items in the stores, but not yet ready for this step financially – also probably not refuse to update the fixtures that are already in your home.
In both cases, you probably want to know how to do it quickly and get the original result. That is why we from time to time publish the gallery of inspiring ideas and step by step guide on updating fixtures with your own hands. And this is – a fresh selection of interesting decisions, with most effective way to update the fixtures – change the lampshade.

Upgrade Guide shade table lamp:
Table lamp is suitable, but the view of another lamp – not so? Technology of these guides can be used for any other lamp, having a lampshade, for example, for a suspended ceiling or wall sconce.
use colored tape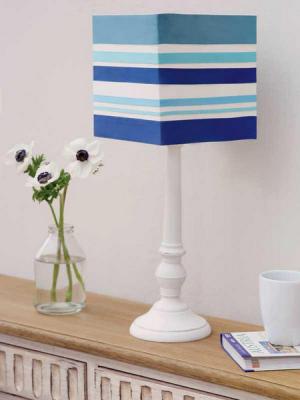 Remove the shade and obmerte him on the outside. In line with this, cut colored ribbons 2-3 harmonious tones to each other. Using the glue in a tube, suitable for fabric, greased them every tape and glue from the bottom up.
If, in general, the type and color shade suits you – stick tape at a distance from each other. If you want to completely change the type of shade (and are prepared for what happens "intimate light"), – seal it with tape completely.
Other ideas for updating the shade bands, see below.
patchwork of napkins for decoupage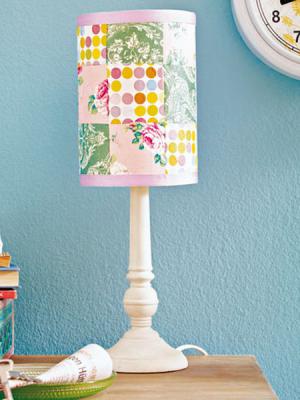 Cut the tissue into small pieces. Try as it would look on the lampshade so that different patterns were alternated and looked beautiful. Separating the front side of the napkin from the substrate, attach them, spreading a brush with glue surface shade to avoid damaging tissue.
On the top and bottom of the updated lampshade glue silk ribbon, right in tone, better – a pastel shade as the view from your lamp, for sure, will turn out "vintage".
In this technique, you can make a patchwork of fabrics, remnants of tape or colored paper, below you can see how it might look.
lamp of origami paper for gift wrapping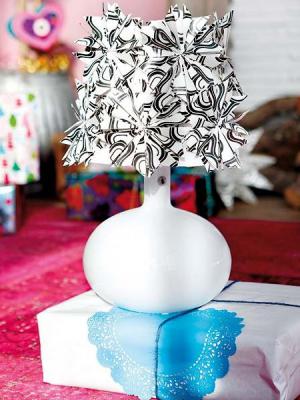 Origami – it's not only fun, but also fashionable, as we told the whole series a couple of months ago. Technique of folding paper figures are inspired by designers all over the world, and you can try out a similar role, decorating glass lampshade factory desk lamp, for example, from IKEA.
If you are ever involved in origami – probably easily collect action figures-star strips of wrapping paper, cut into 10 cm wide first photo – what you should have, and the second – a pattern of white tracing paper, repeating the area of ​​shade (it is necessary to cut and paste on the lampshade to close the window), the last two photos – the stages of folding Stars. Once everything is ready, – glue them onto tracing paper covering your lamp shade.
If you are unsure of your skills origami – look for an asterisk in the shops ready for decoration or gifts from silky matte (not shiny!) Tape, and then glue them on the same principle (on tracing paper).
more ideas decor lamp shade: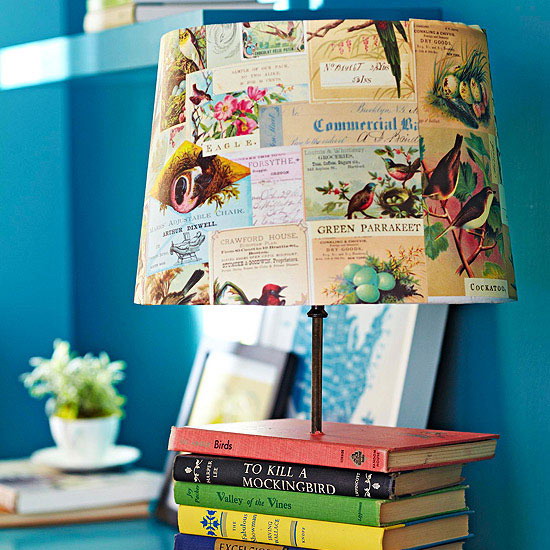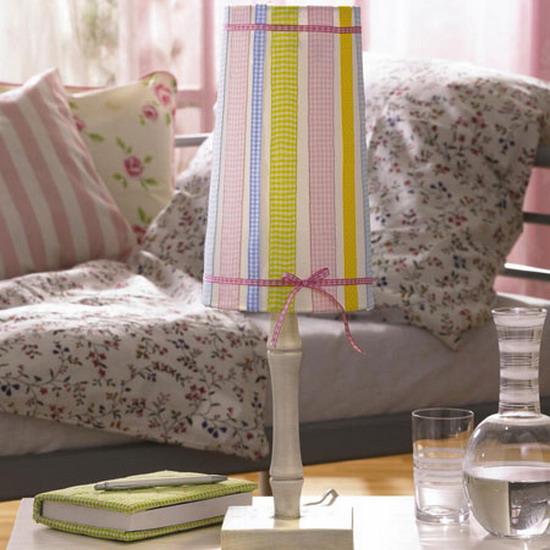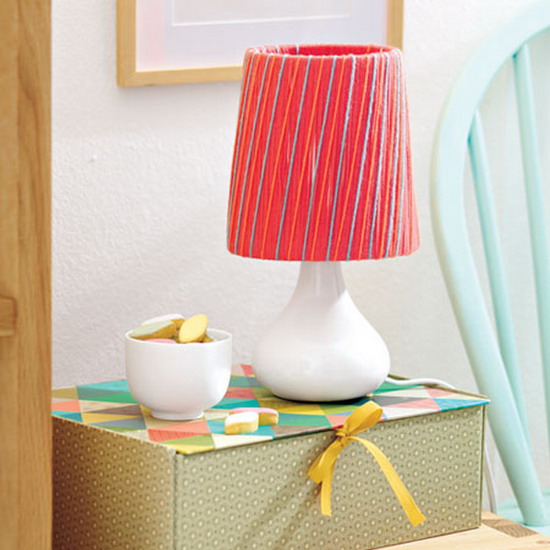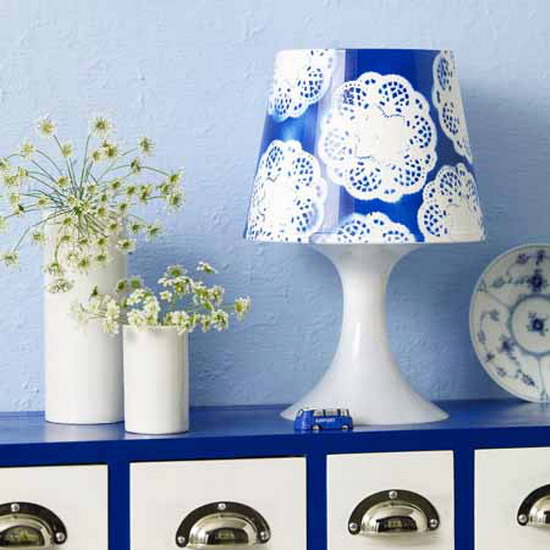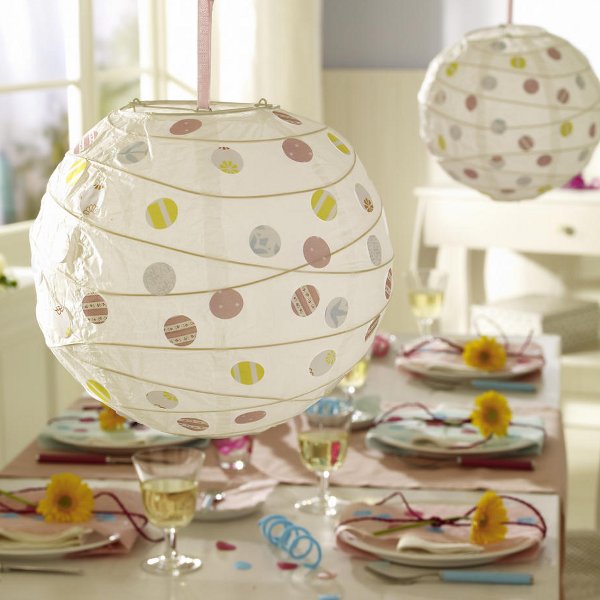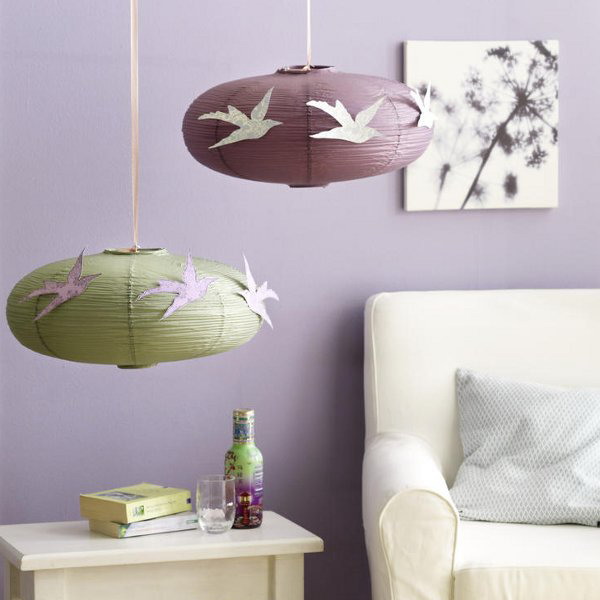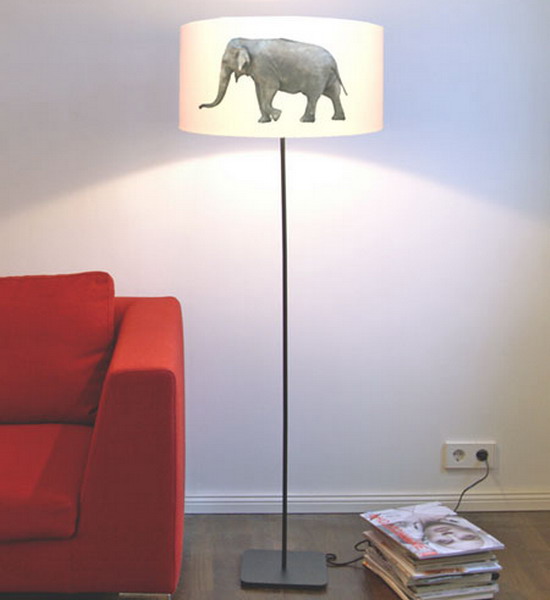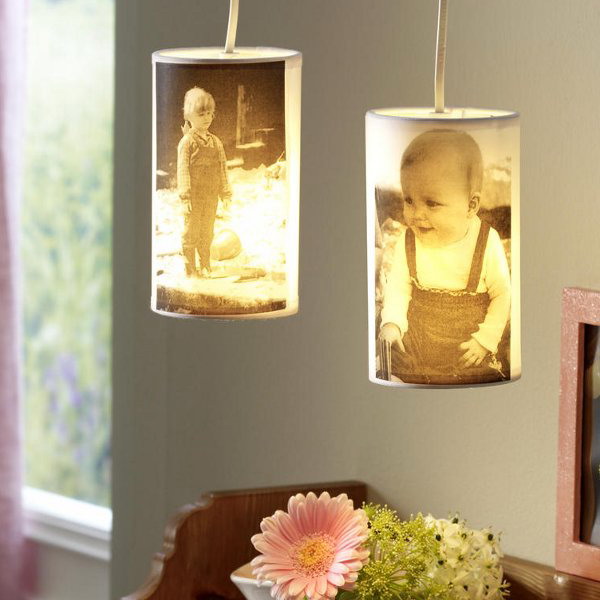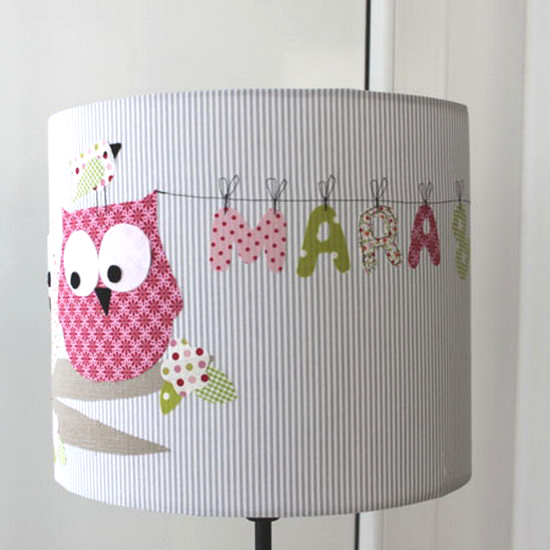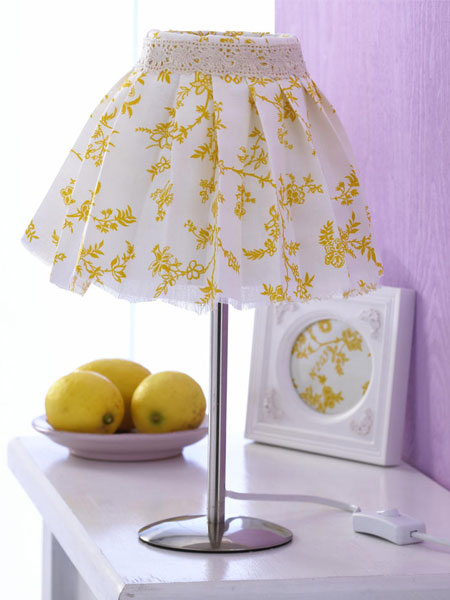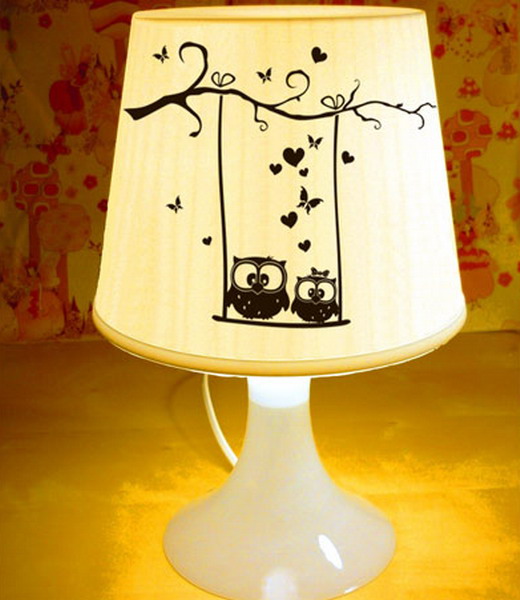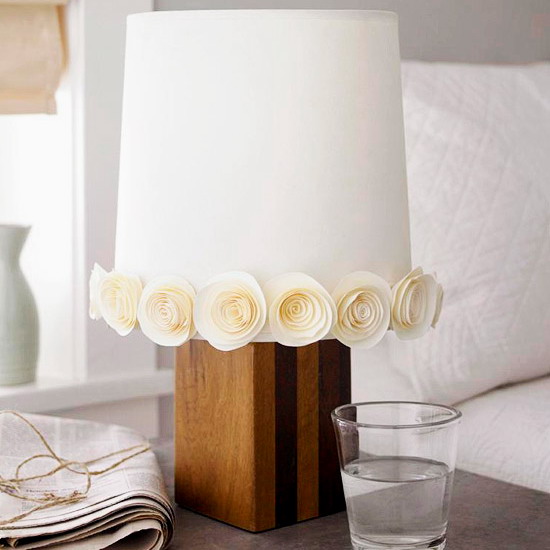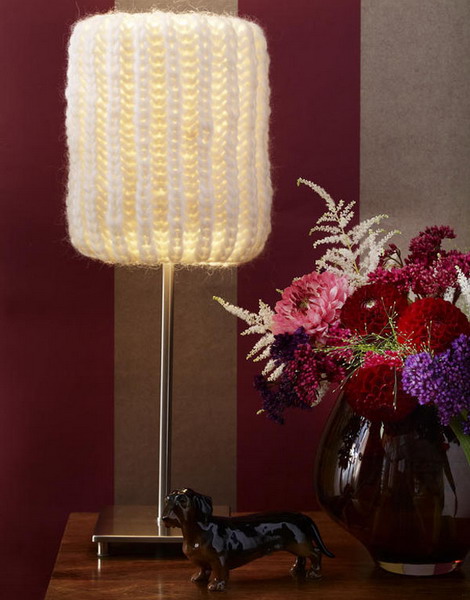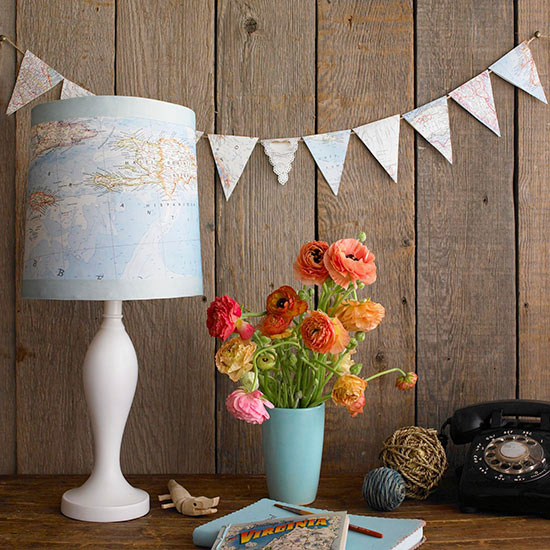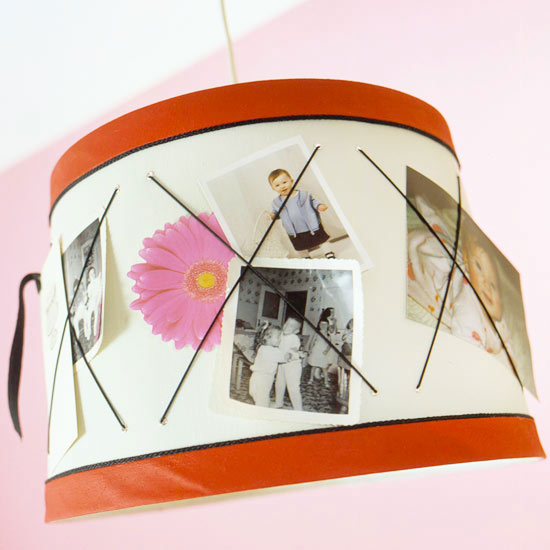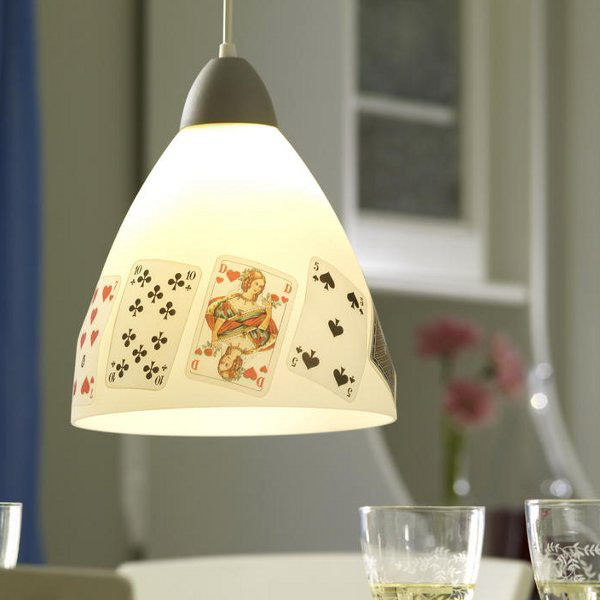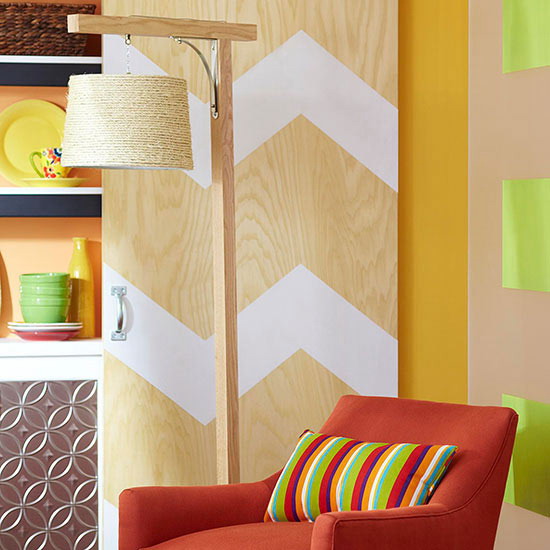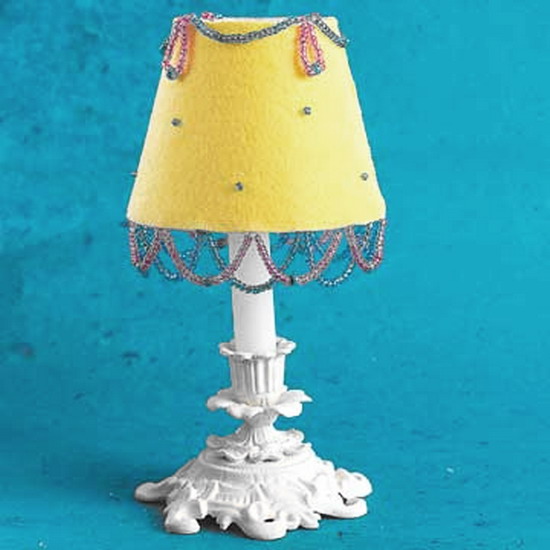 Images source:  design-remont