Inspiring rustic Christmas decoration ideas
If you want this year to give a rural air inspired by nature, you should opt for a rustic Christmas decoration. It is one of the most appreciated decorative trends and never goes out of style.
Here we show you the main characteristics of the rustic decoration: natural materials, colors, the decoration of the table, the Christmas tree so that your home looks its best clothes in these so endearing holidays.
Neutral colors for a rustic Christmas decoration
The traditional colors of Christmas are usually green, red, silver, gold and white. When it comes to decorating a rustic Christmas decoration, you have to focus on neutral colors. Beige, gray, brown, white, even black has a place. These colors are used mainly in carpets, blankets, Christmas decorations for the tree … If you want to add a touch of color, add some cushion or decorative detail in orange, yellow, and pink, for example.
To give the environment, a special and festive touch bet on the golden tones (this year is a trend in Christmas decoration) combined with white. It is necessary to avoid overloading the decoration since the rustic style is characterized by creating natural environments.
Rustic Christmas decoration: warm and cozy fabrics
Having warm, soft and fluffy fabrics will be the right choice to feel comfortable and relaxed during the Christmas holidays. It uses natural fabrics such as wool knitting for cushions and blankets that imitate sheep hair, which will add extra warmth and well-being.
Rustic Christmas decorations
Bet on adornments and accessories that remind you of life in the countryside, where wood has a special role. This natural and noble material conveys warmth feeling. That is why it combines beautifully with a rustic Christmas decoration.
The Christmas tree as the protagonist
If you have enough space choose a large Christmas tree that is the center of all eyes in the Christmas decoration. To dress it, bet for simple and natural accessories: crystal balls, wooden ornaments, cloth-covered balls. If you add after a snowy or frosty effect you will get a fantastic rustic Christmas tree for these holidays.
How to decorate a rustic Christmas table
The table is undoubtedly the star of the Christmas holidays. Everything revolves around it, where you will enjoy meals with family and friends.
A rustic Christmas table stands out for its natural beauty. Nothing has to send more glamorous trends. If possible, leave the wood surface untreated, without placing any tablecloth. Betting on originals, put dishes that give a special touch. Combine them with vintage-style glassware and crockery to create a fantastic contrast.
What do you think of these ideas for Christmas holidays? We hope you liked it and that they will inspire you.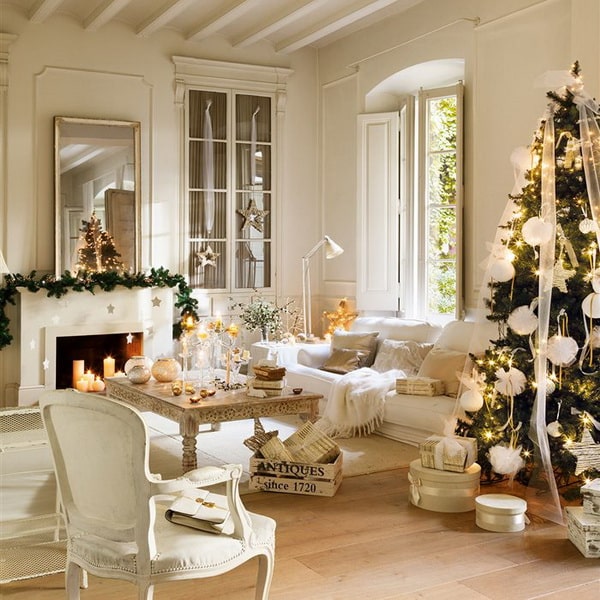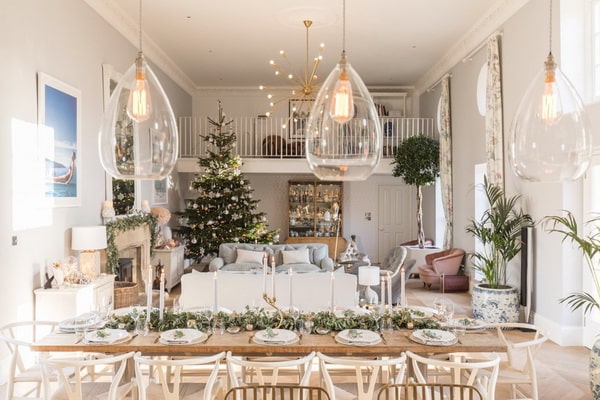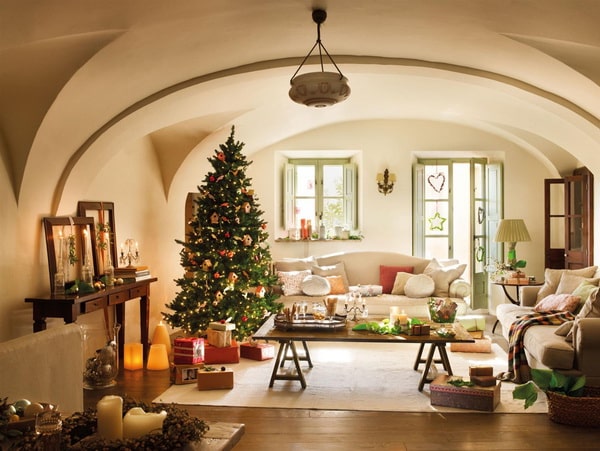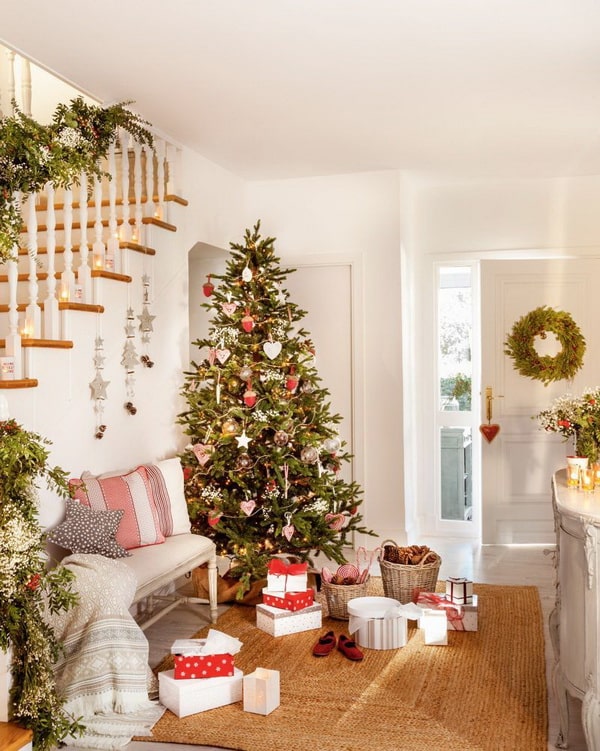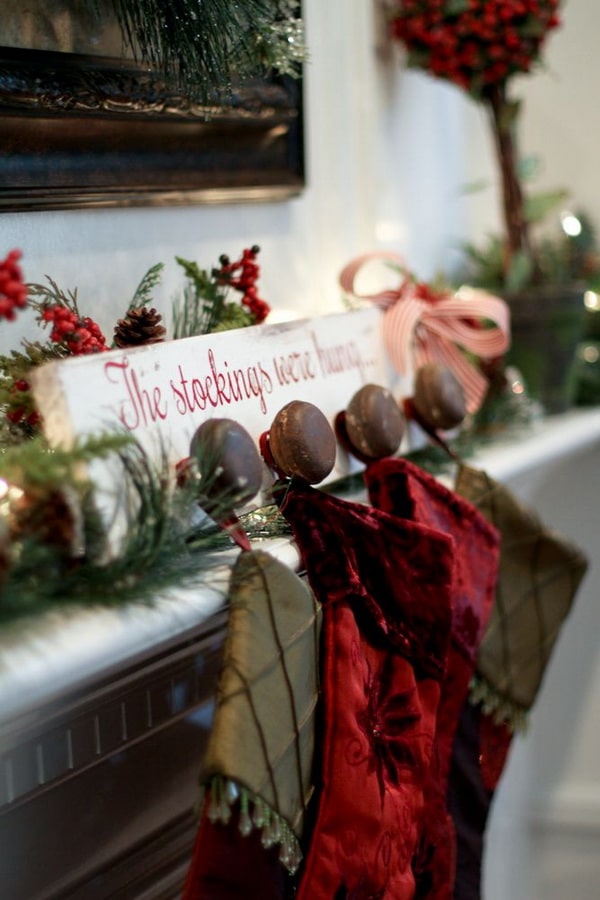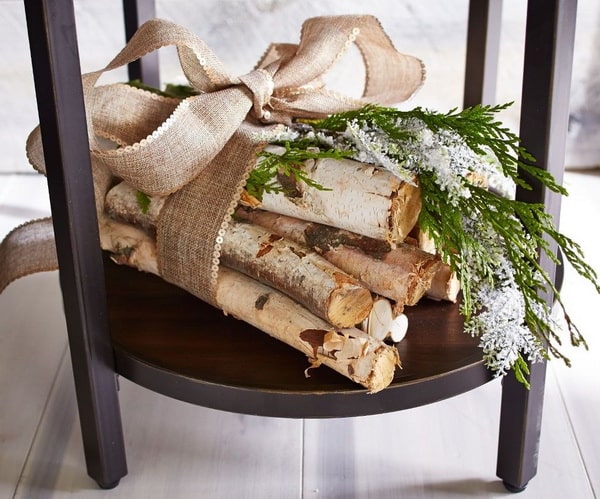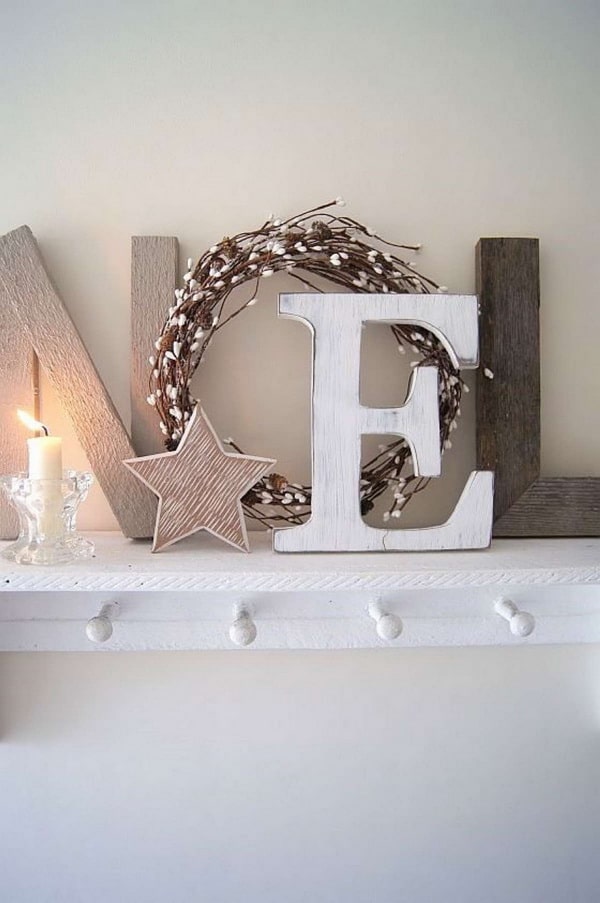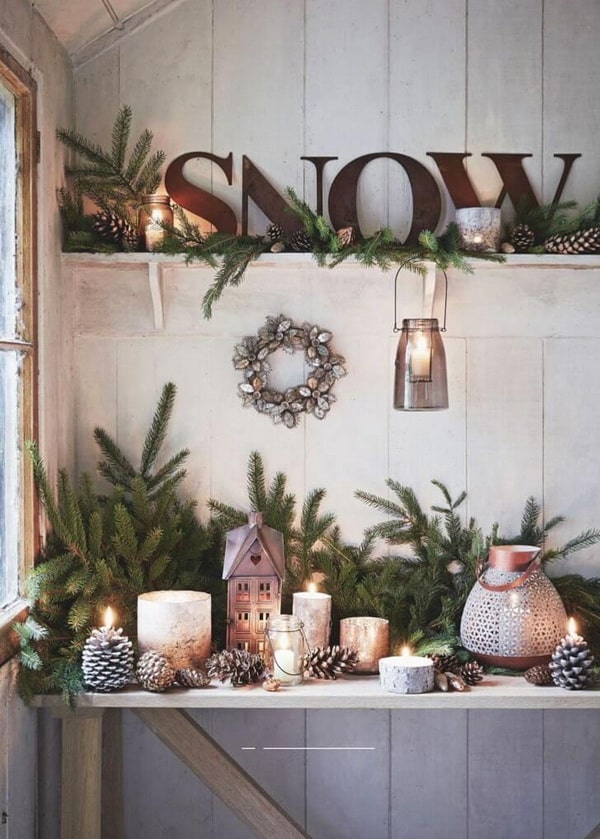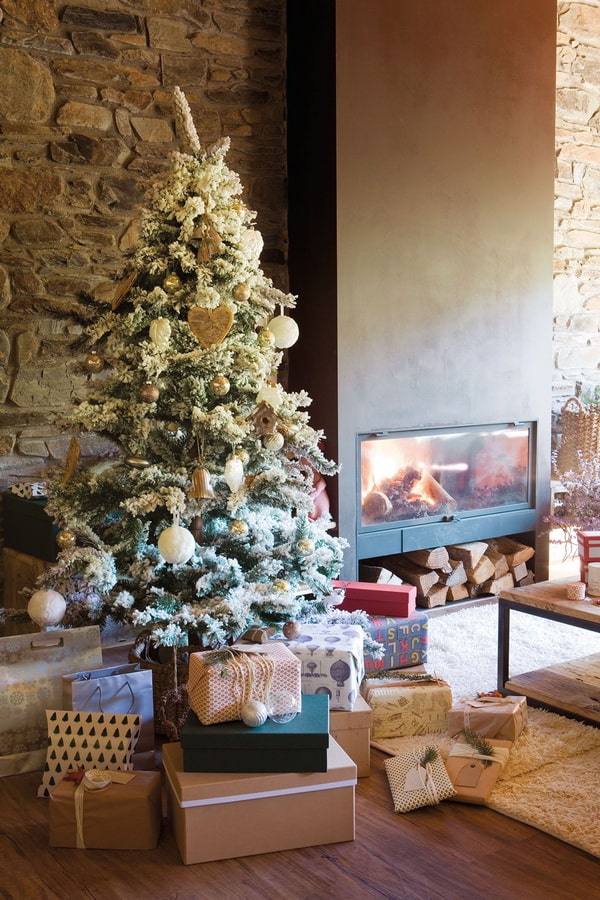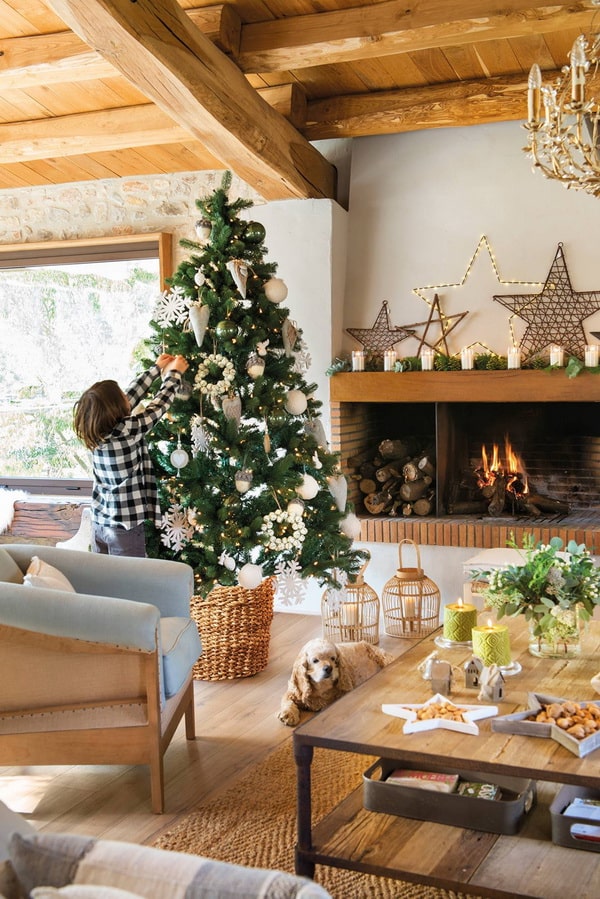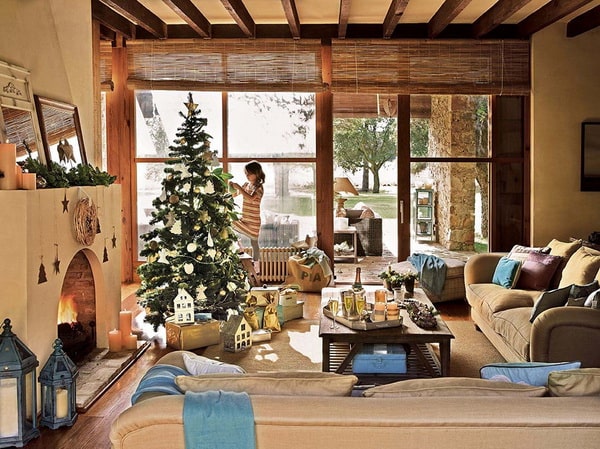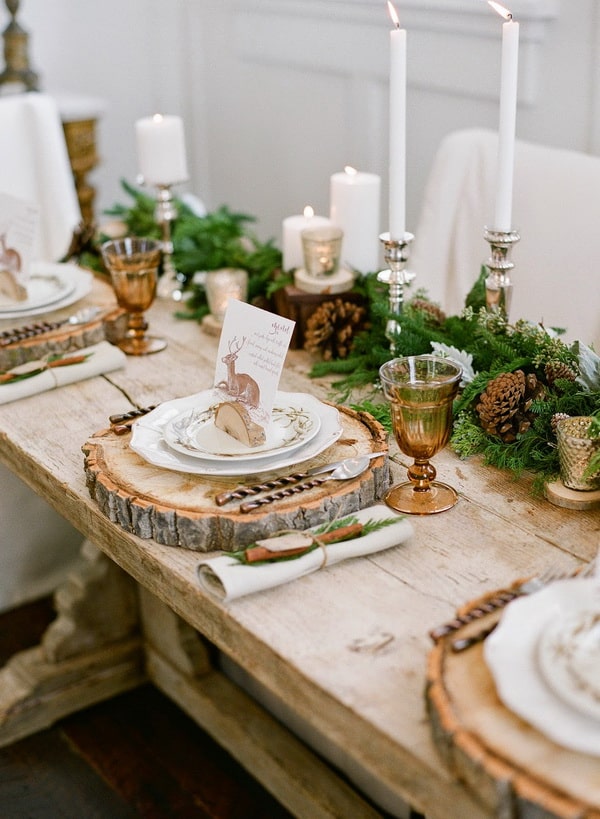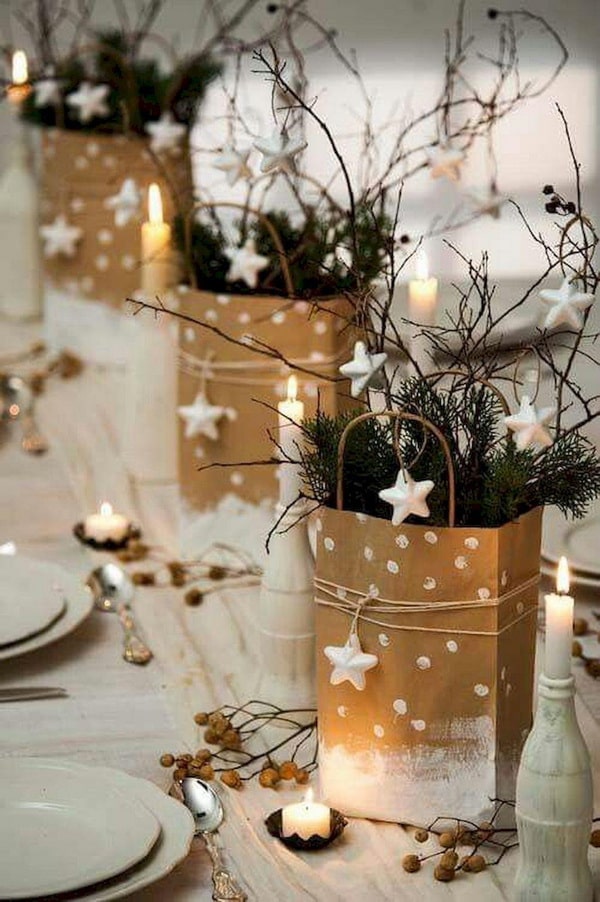 Imagesvia: pinterest, elmueble, elmueble, Pinterest, Pinterest, pinterest, pinterest, diyideen, pinterest,  pinterest,  ace-waste, pinterest, pinterest