How to make amazing DIY concrete sack pots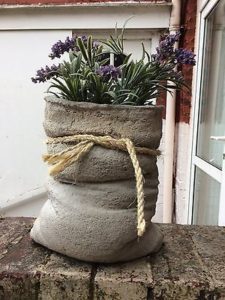 An inventive and not a difficult way to make very beautiful DIY sack pots of cement. In fact, the process is no different from the classical form of flexible molded concrete, which gives this particular shape.
In addition to the cement mix you will need a coarse plastic bag uch as an isothermal food bag or a nylon bag for building materials, a plastic container or a plastic pot the size you want the concrete space to be created and the concrete you will create.
Open the plastic bag well and place a small amount of cement mixture.
Place the plastic pot on the cement, in the center of the pouch, and with the adhesive tape or cord slightly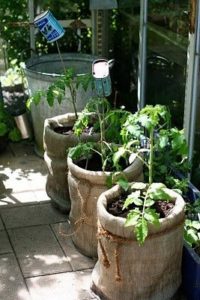 tighten the pouch outside, approximately to the height of the plastic pouch, to form a sack shape and stretch or "wring" the pouch. points so that in the end the shape of the construction is as natural as possible.
Place some stones inside the pot to gain weight and stay firmly in place, and cement all the space between the pouch and the pot.
The next day, when the cement has stabilized, cut and remove the bag and plastic pot.
The lip of the concrete structure, if necessary depending on the shape of the pot that you use, you can break it gently with pliers and to smooth by rubbing with stone pebbles, to obtain the more beautiful-natural look.
If you want to paint them you will do it with a simple acrylic-plastic paint.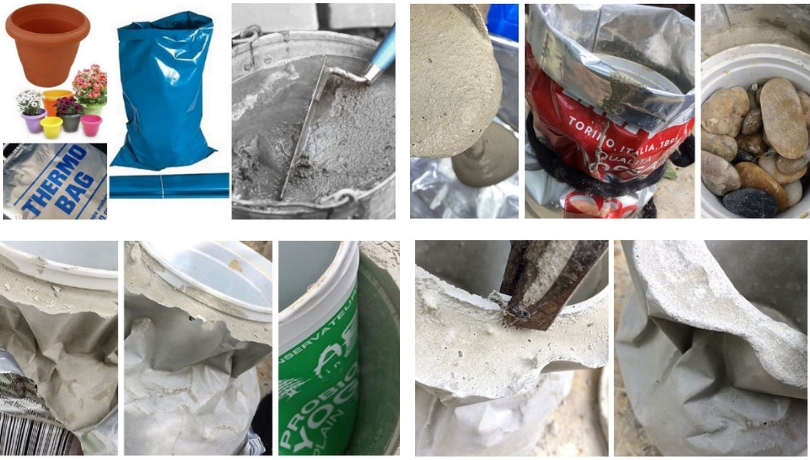 Tie a decorative cord to the outside and use the cement structure as either a lid, that is, place a pot or direct soil inside to plant. In this case, drill a hole at the bottom to drain the water.
The details of the shape of a cement structure are shaped by their counterpart in the mold, since the cement takes its shape at all points. That is why the most important step in constructing this form is the way you will "set up" the bag before dropping the cement or while it is still fluid, at which points you will bend it etc.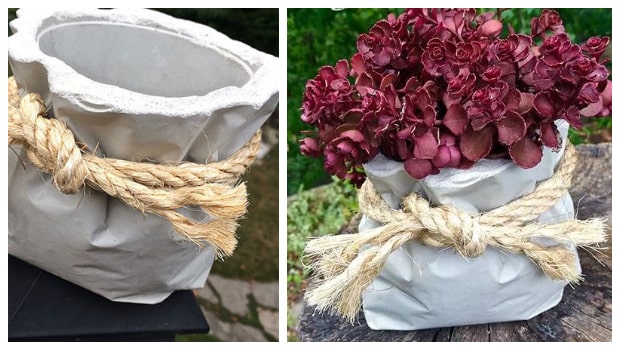 To create perfectly natural cement pots and a sack texture, you will need to invest the bag inside with a coarse burlap sack and then follow the whole procedure. Of course, when the cement solidifies, in addition to the bag, you will remove and tear the burlap.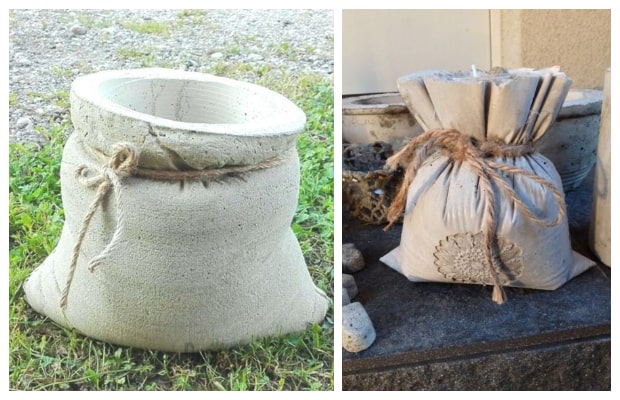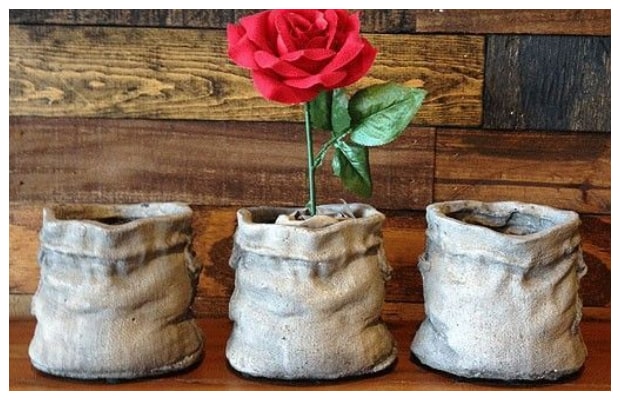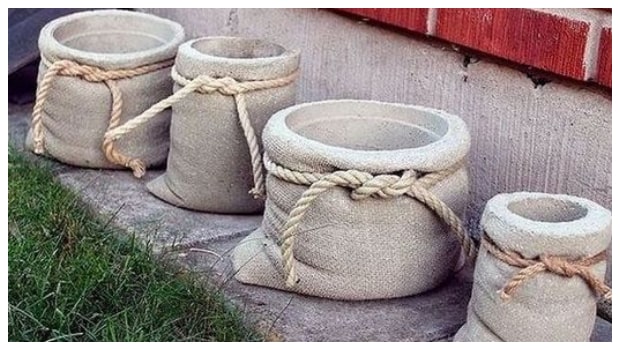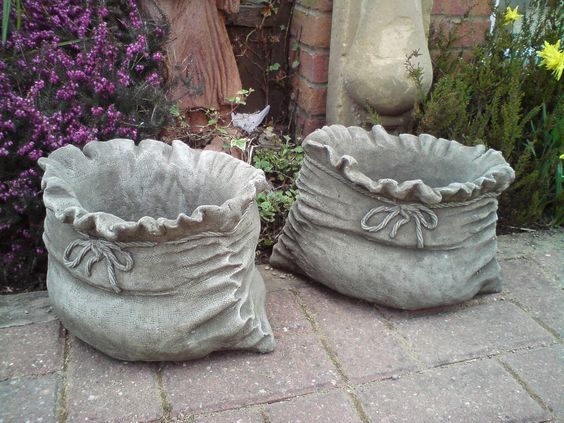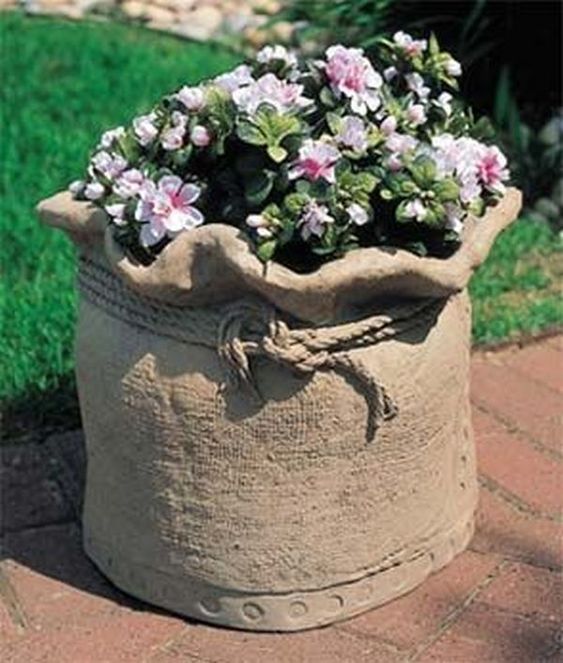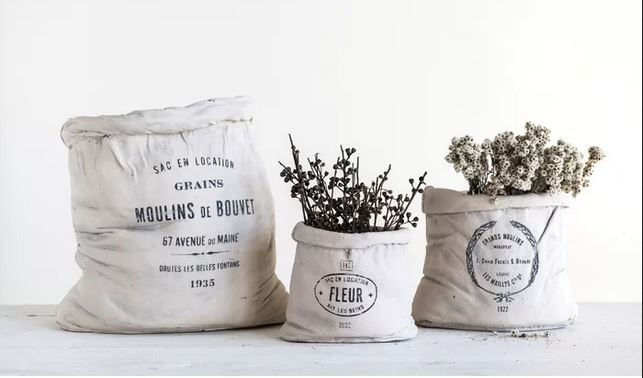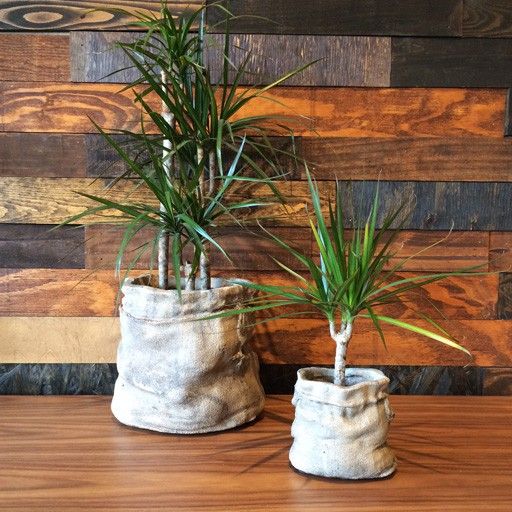 madebybarb.com
soulouposeto
Pinterest