HOW TO DECORATE A SMALL LIVING ROOM: 42 IDEAS AND TIPS
If you have a small living room and you want to modernize it, we show you some examples to optimize its meters and offer a more renewed appearance.
Small living rooms do not have to be reduced to a limited number of decorative resources, quite the opposite. We can fill them with life and personality. The goal is to get the most out of it to achieve a more modern and sophisticated trend. For this reason, we explain how to decorate a small living room: many stylish ideas.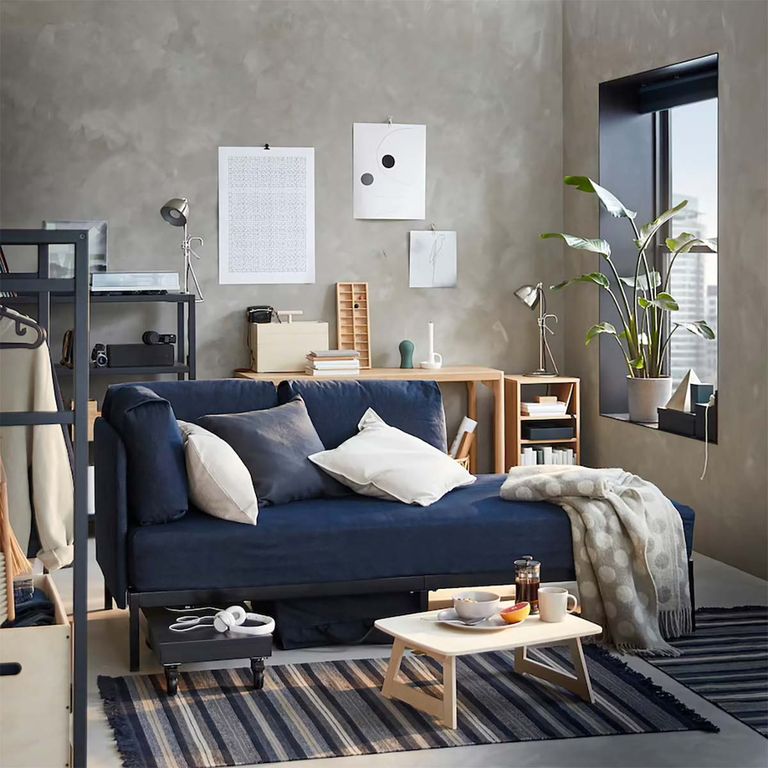 The main task is that we manage well all the space we have. We are aware that it is a small venue, but there are no limits to be set. The idea is that we achieve a degree of visual harmony and can create a feeling of spaciousness through certain elements that, in addition to decorating, contribute to generating more space.
KEYS FOR MINI SALON
The most important thing is that we start with the large pieces, which must adapt well to the space, as can be seen with the sofa. On the other hand, we can incorporate accessories such as cushions, shelves, tables, and rugs that combine with each other and that occupy a prominent place in the room, even if they are a living room with a dining room.
As far as the chromatic contributions are concerned, they come from the hand of plain fabrics, especially in ecru and white tones. A good bet is neutral tones and thus achieves a correct combination between all the items. Similarly, color richness is achieved through flowers, stripes, and geometric shapes that provide a certain visual order. In this way, the spaces come to life without becoming small and dark.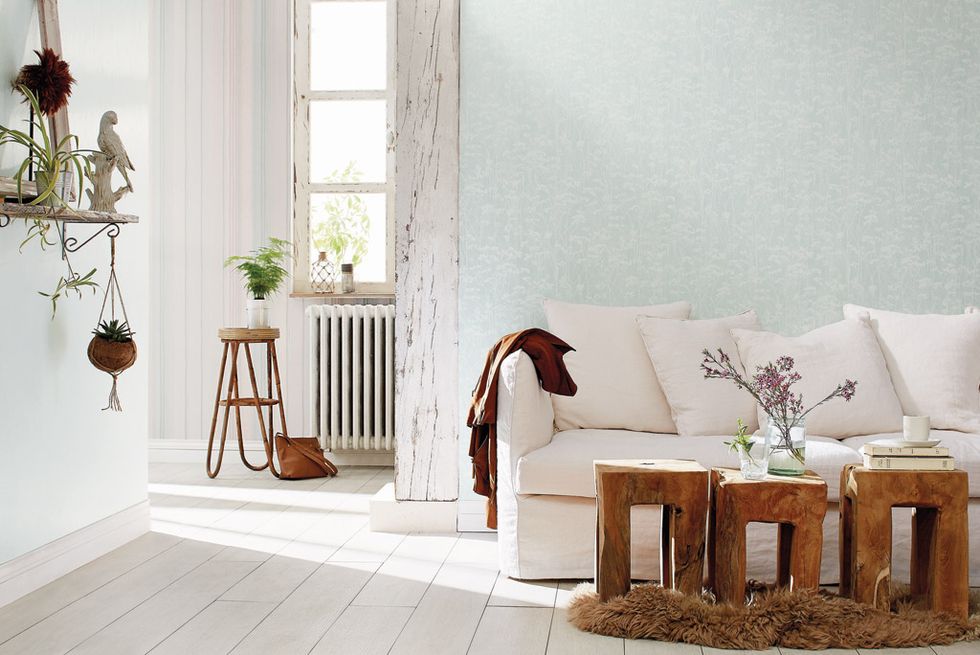 SIMPLE BUT EYE-CATCHING DECORATION
The large curtains give way to simpler curtains, without folds, hence the success of blinds and panels. You have to allow access to natural light in order to achieve a small and bright apartment; however, it must be screened in such a way that lighting is achieved in which the entry of sunlight is not excessive.
Among the materials to take into account, ceramics stand out, escaping from the kitchen and the bathrooms and also being installed in the living rooms. In the same way, wood plays a very important role, as can be seen in the furniture or laminate flooring. They are materials used to decorate an elegant living room. The result? Very original spaces that also offer depth.
INCLUDING FUNCTIONAL AND DECORATIVE RESOURCES
Of course, resources in light tones cannot be missing, as can be seen in the larger pieces of furniture, a way of purifying the room. To continue with this line, it is committed to functionality and storage spaces throughout the room: auxiliary tables, storage compartments, etc. The distribution of the living room must be carefully studied to achieve harmony.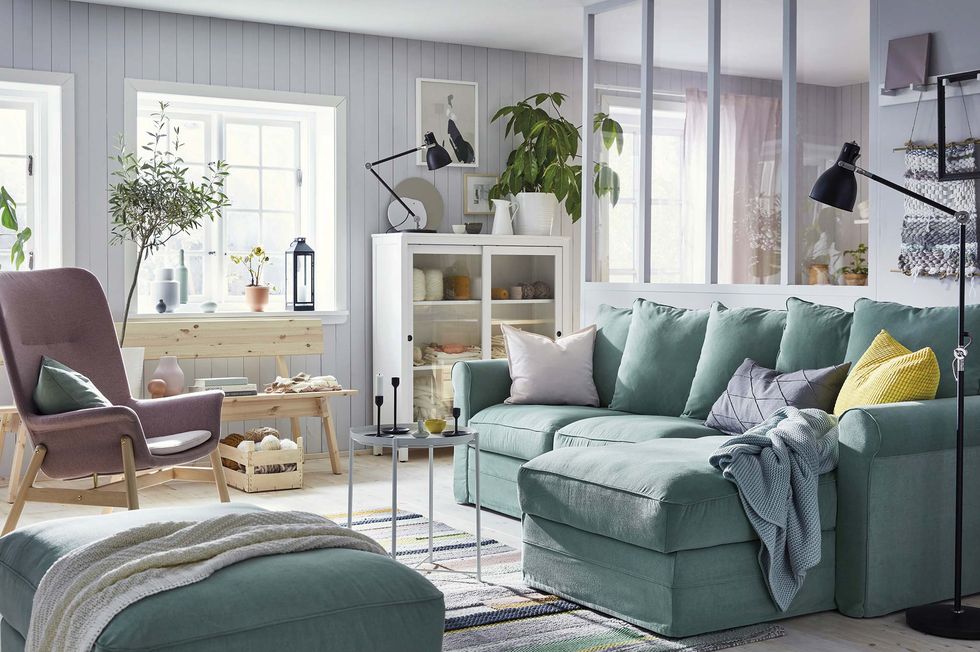 Pay attention to all these ideas and discover the different types of fresh, beautiful, and pleasant rooms that will come in handy to make the most of the few square meters of space. They will surely inspire you!