Best Beautiful Cascading Succulents for your home, yard and garden
It's very nice to see beautiful succulents in unique-shaped containers and pots. Alternatively, you may keep them in hanging baskets. The possibilities are endless.
If you are looking for some awesome low maintenance plants that dangle down with style for any space in the house, you are in the right place. In the post today, we have some options that you can make a mini garden in your home. And here are best beautiful cascading succulents that can add charm to both your home and garden. Check them out with us.
Succulents are very interesting as houseplants because they are unusual and make unique decorations. They can be a great way to make your living room more interesting. Succulents can add some charm to your home. They look great in decorative pots and other containers.
Strings of Beads
The plant offers a bright green elongated and raindrop-shaped foliage. It flowers during spring and produces small, white brush-like blooms.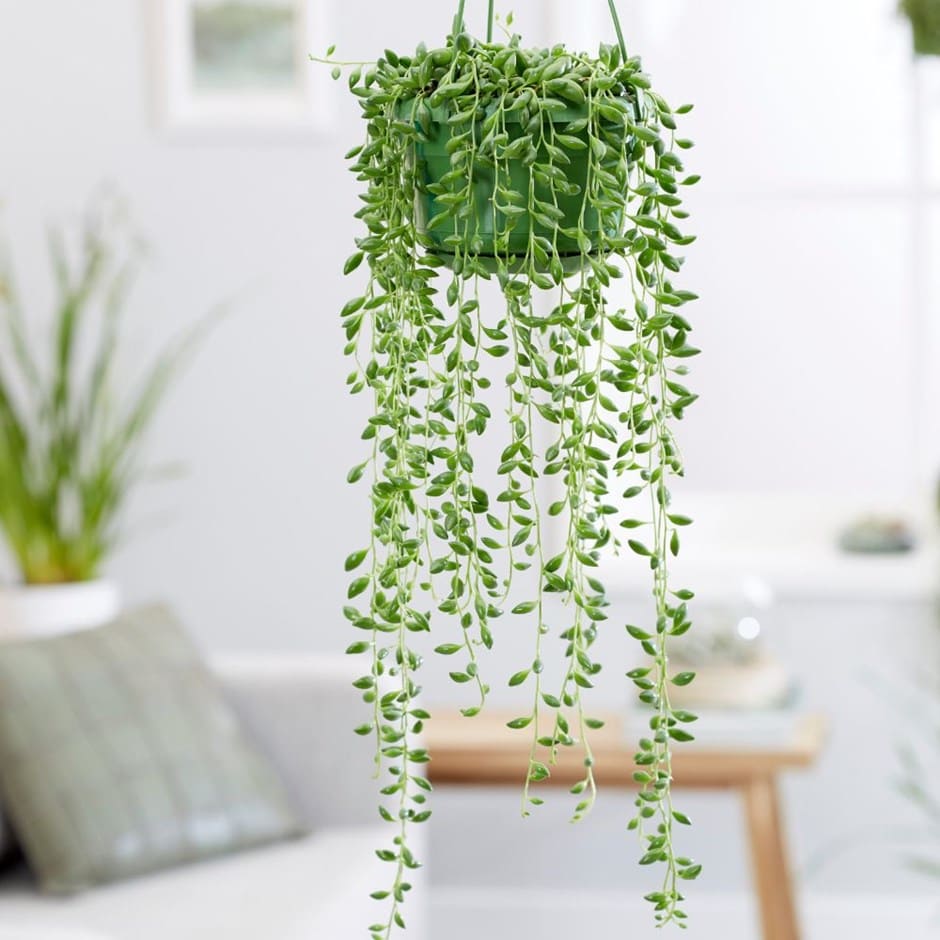 Strings of Bananas
Also known as 'fish hooks,' this tough and easy to care plant has succulent leaves in the shape of a banana or fish hooks. It grows fast and looks best in hanging planters.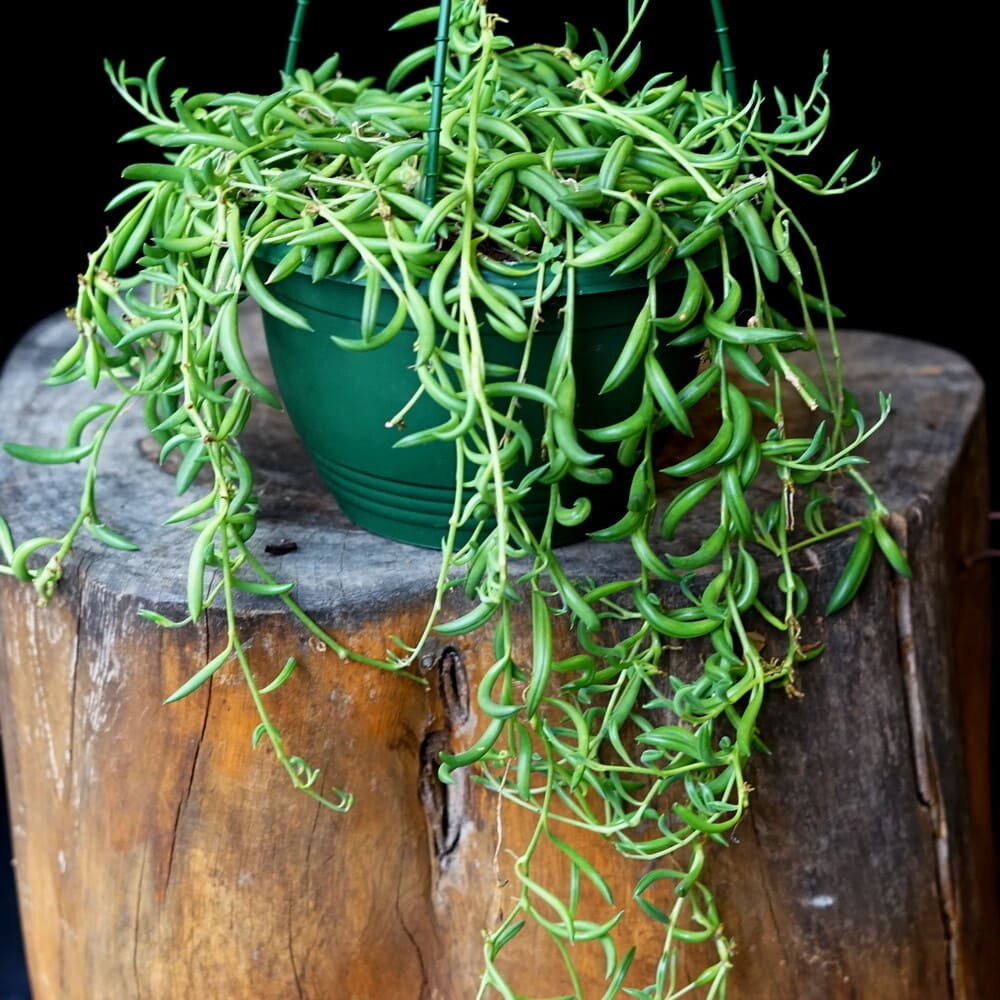 Peanut Cactus
This stunning cactus exhibits long, finger-like stems covered in soft white spines. It grows in clumps and looks stunning in hanging baskets.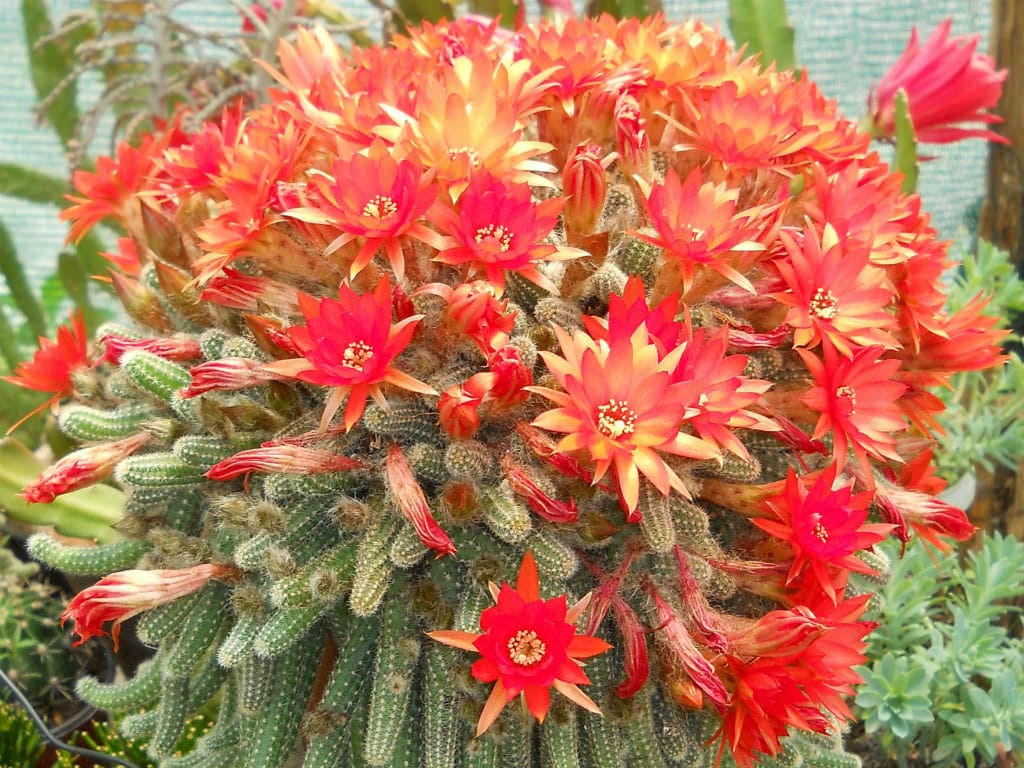 Jade Necklace
If you love cascading succulents, then this one is for you! Its leaves have red margins and are densely arranged on thin stems, reminiscent of a beautiful necklace.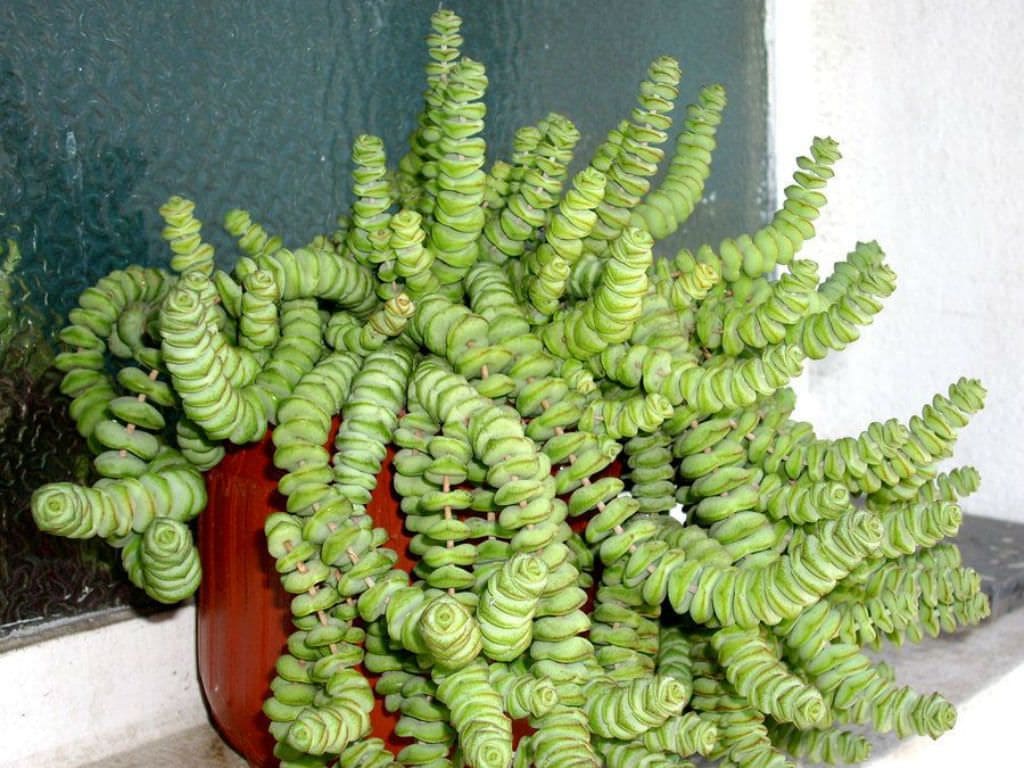 Donkey's Tail
One of the most beautiful trailing succulent, this sedum variety features pendant stems and short, light green foliage that trails beautifully on the edges of hanging baskets.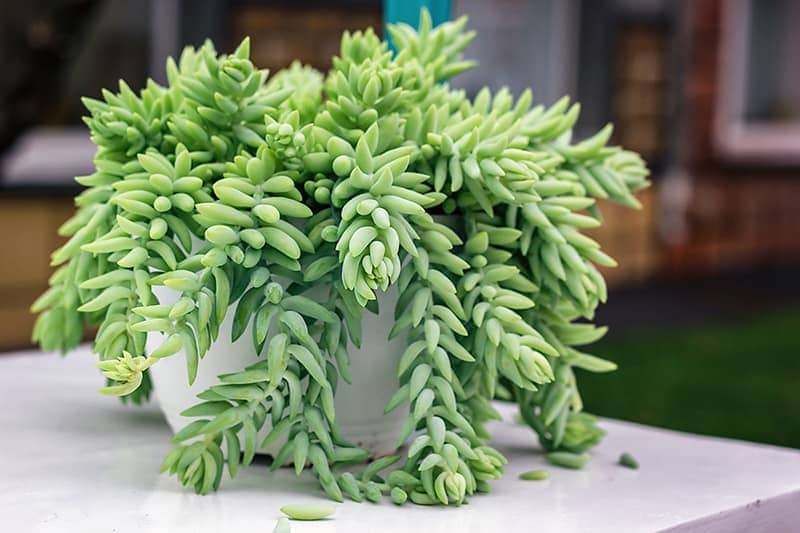 Turquoise Jade Vine
This attractive colorful vine is admired for its striking shade. The plant also grows dangling clumps of blue-green and claw-shaped flowers.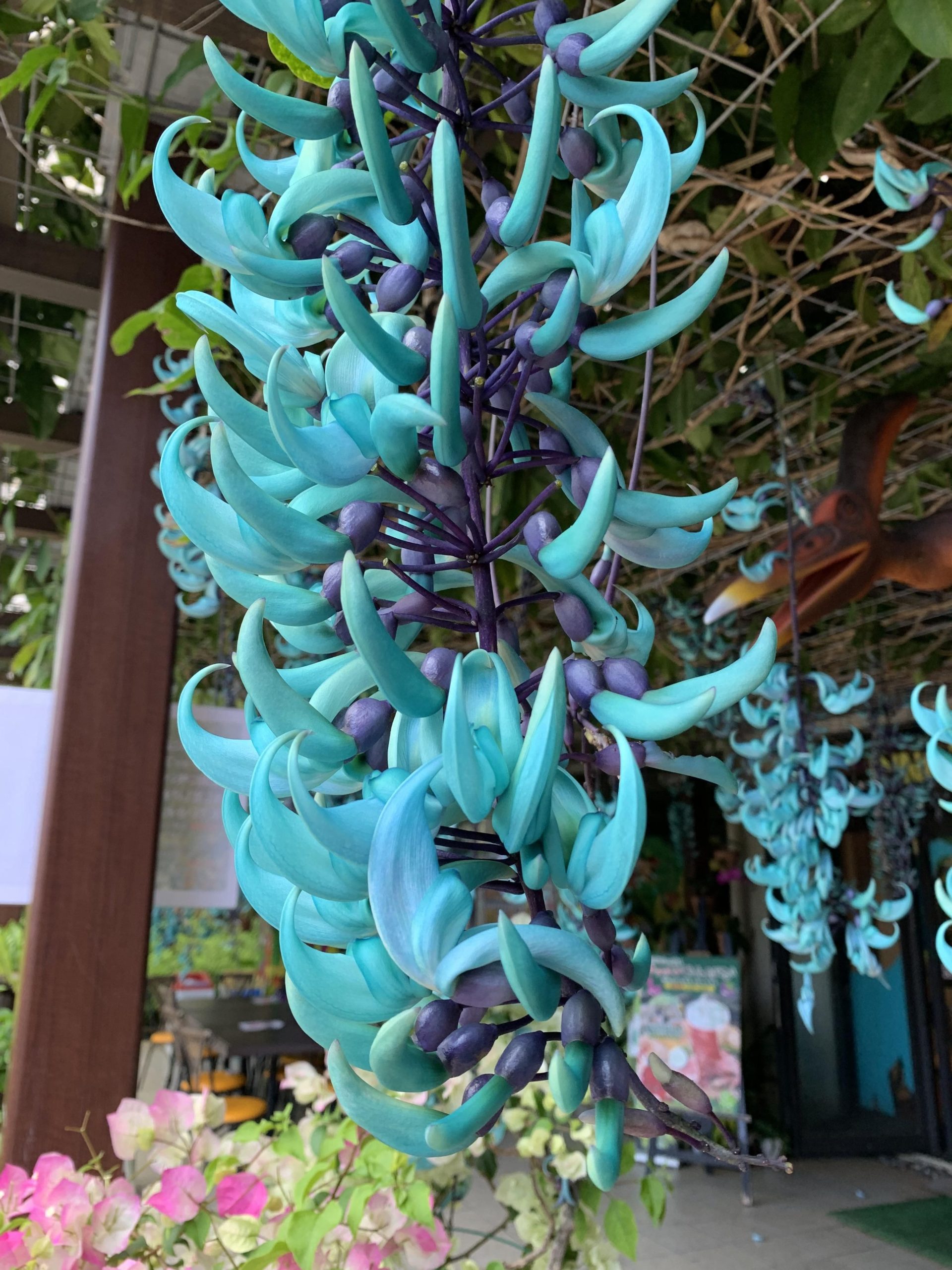 Strings of Dolphins
Like the name, this Senecio variety features leaves in the shape of dolphins. The trailing foliage looks best on hanging from the cool pots in filtered sunlight.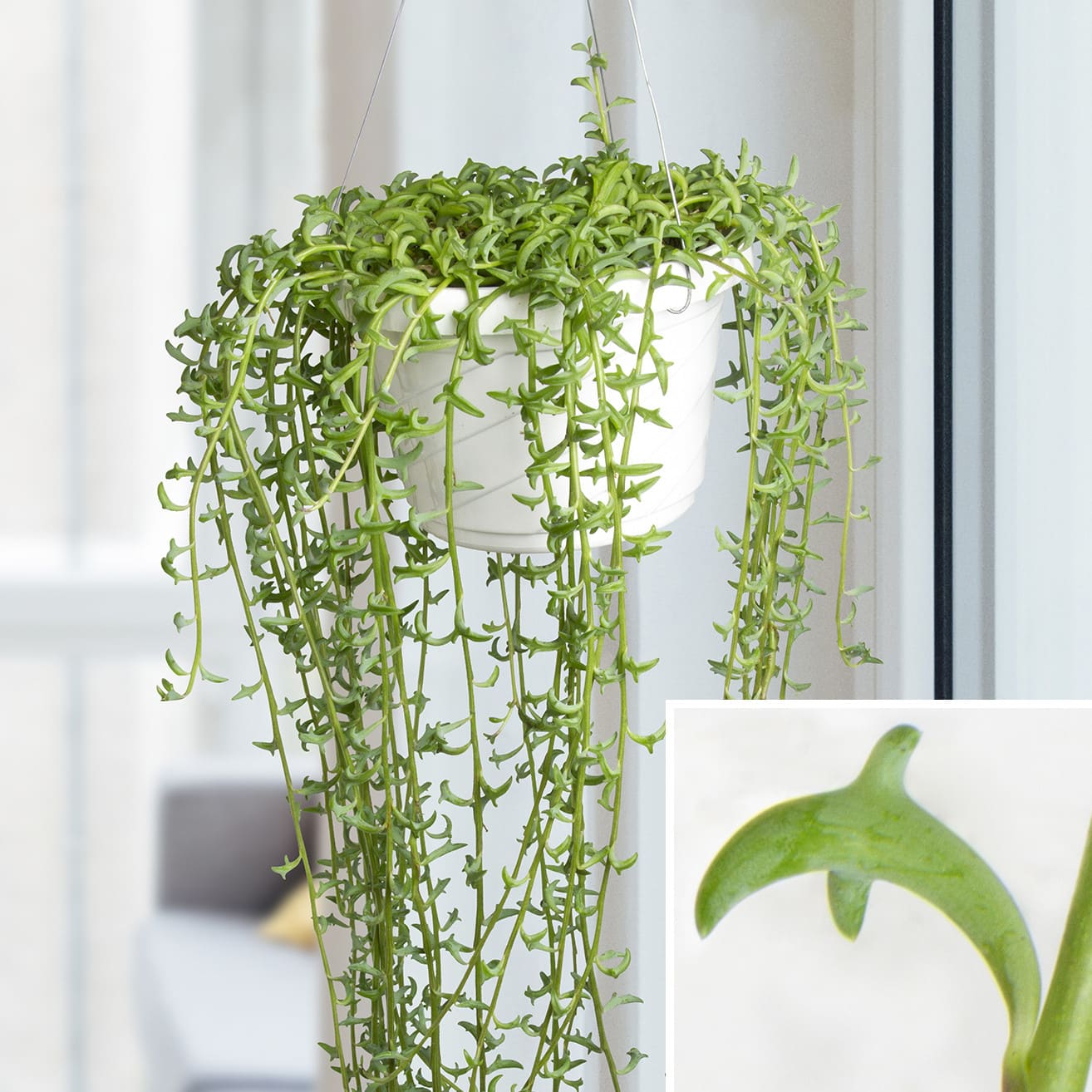 Strings of Watermelon
The plant displays striped foliage that beautifully cascades over the sides of the pot and makes for an eye-catching specimen in balconies and living rooms.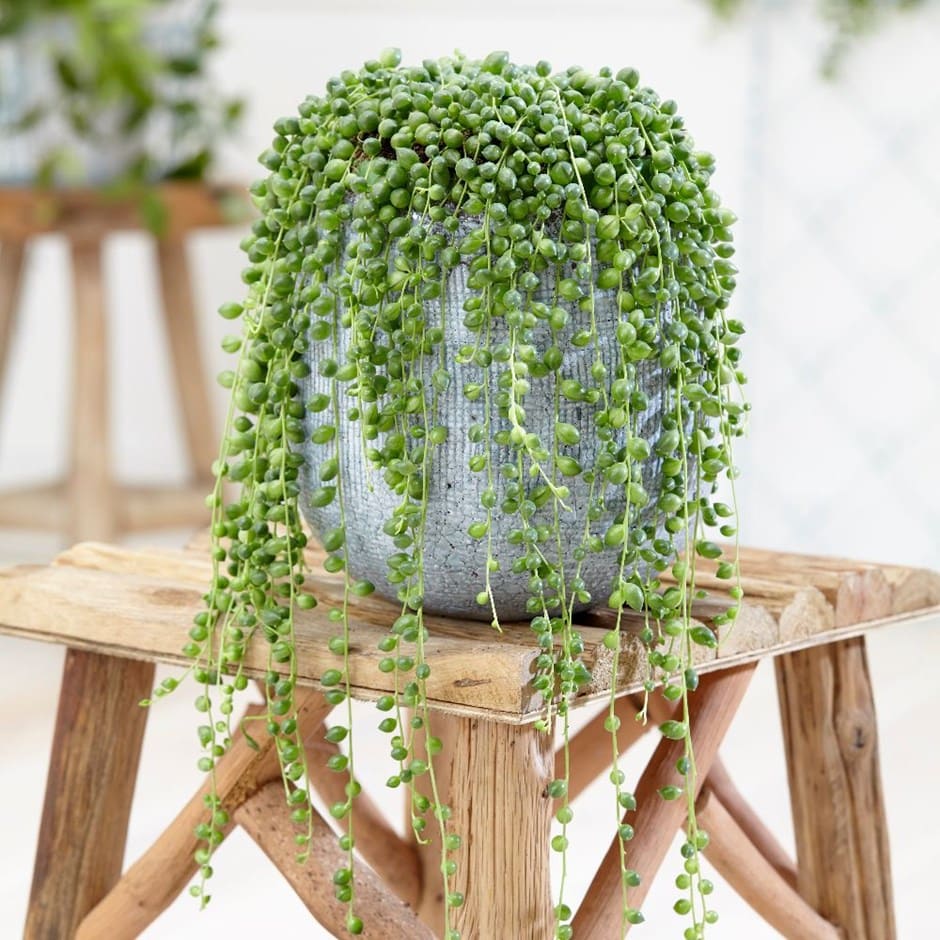 Trailing Elephant Bush
This strikingly pretty succulent is distinguished by maroon or dark green stems covered with round, fleshy foliage that cascades beautifully over the rims of baskets.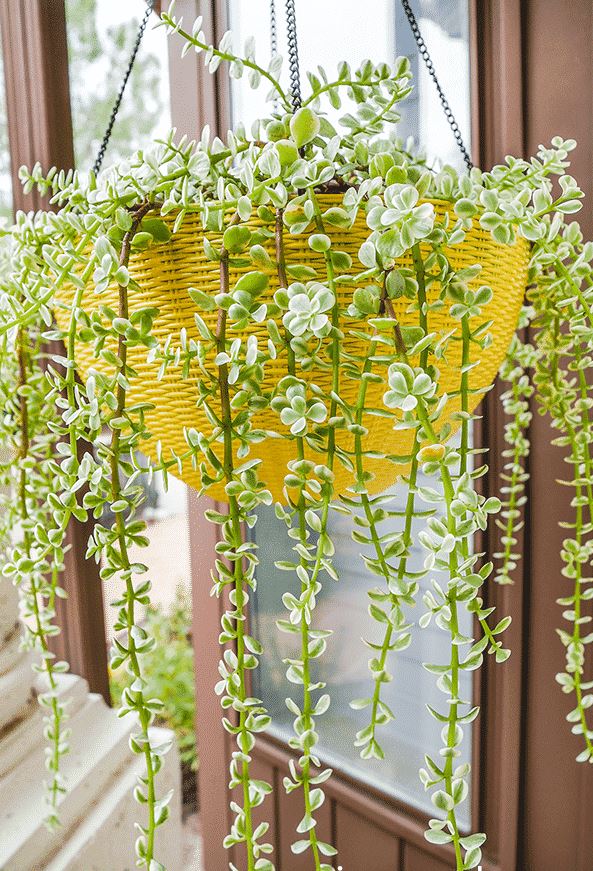 Images via: Pinterest