Amazing ideas for sloping gardens – turn the slope into an advantage
Creating ideas for sloping gardens is a challenge for landscape architects. However, the existence of an inclination of the ground should not be considered as a defect in any way. On the contrary, if you take advantage of the terrain, you can turn the patio of a simple slope into a fabulous place.
To solve your doubts to the respect we have decided to provide you in the present article ideas for gardens located on sloping grounds.
The sloping grounds are a good place to create terraced gardens, spectacular retaining walls, themed platforms, stepped or inclined alleys, artificial waterfalls or endless pools.
Here we will give you some ideas on how to turn the uncomfortable inclination of your garden into an advantage. They will help you overcome some of the most common problems with the inclined garden design, such as the difficulties of mowing the lawn, the problem that part of the garden is not used or can not be used, or soil erosion.
So check following images and get inspired.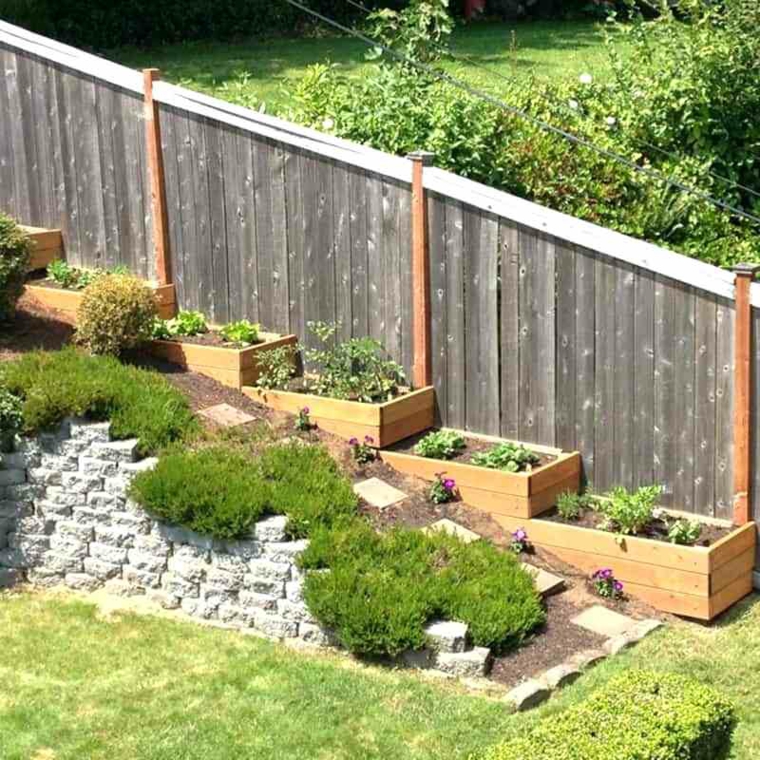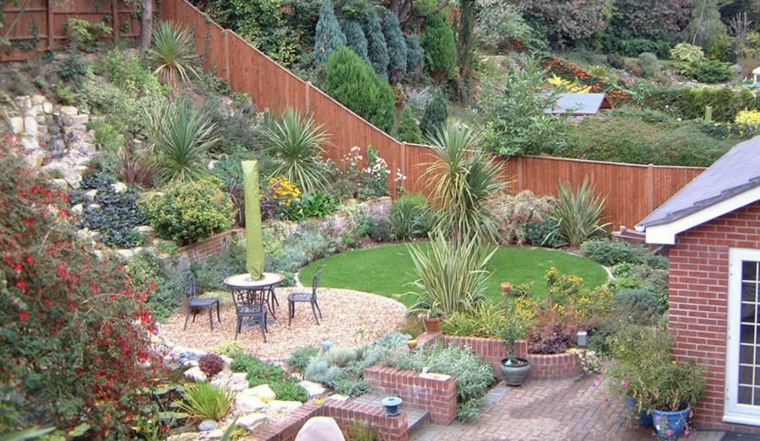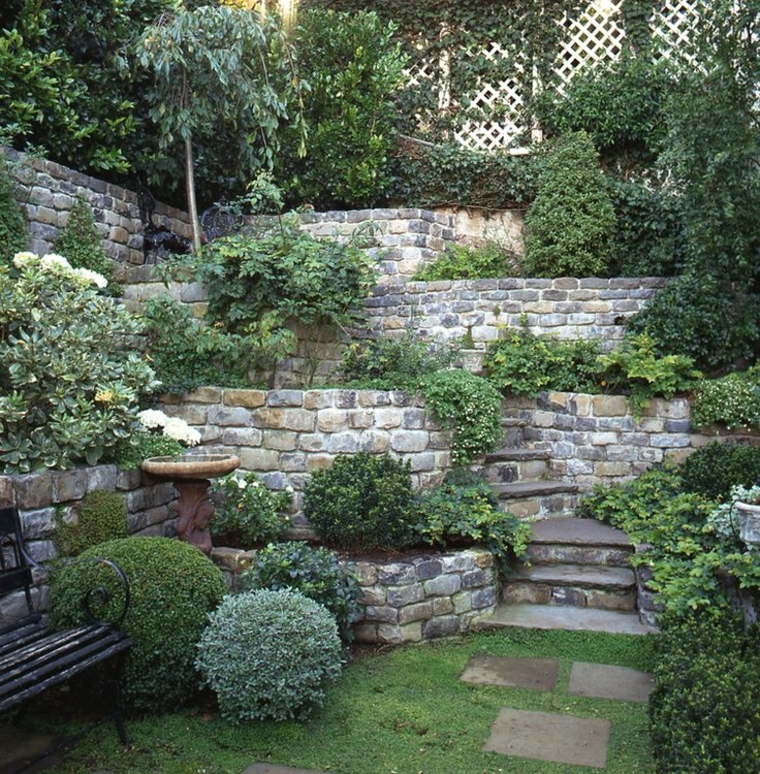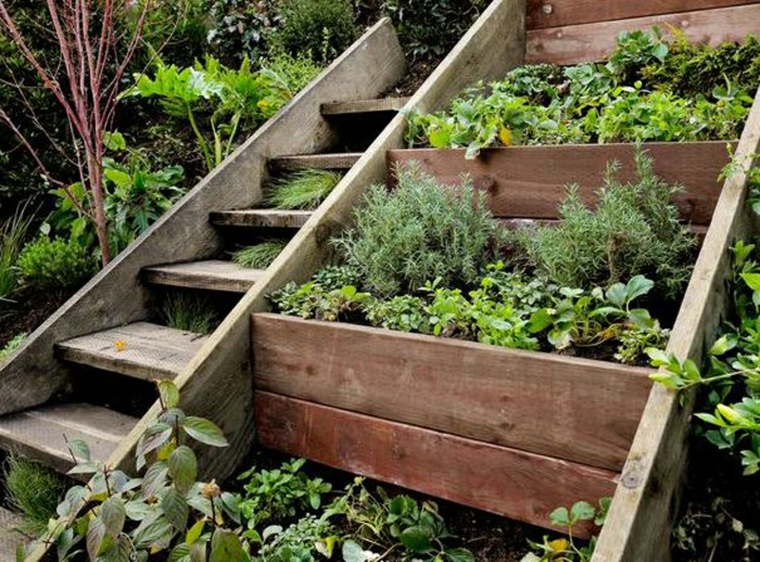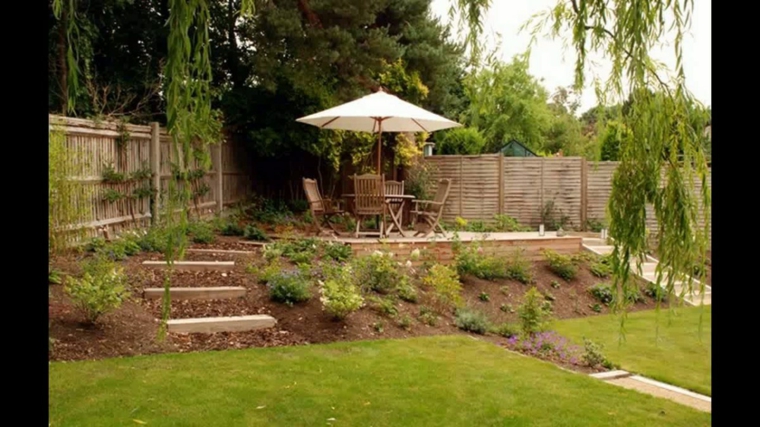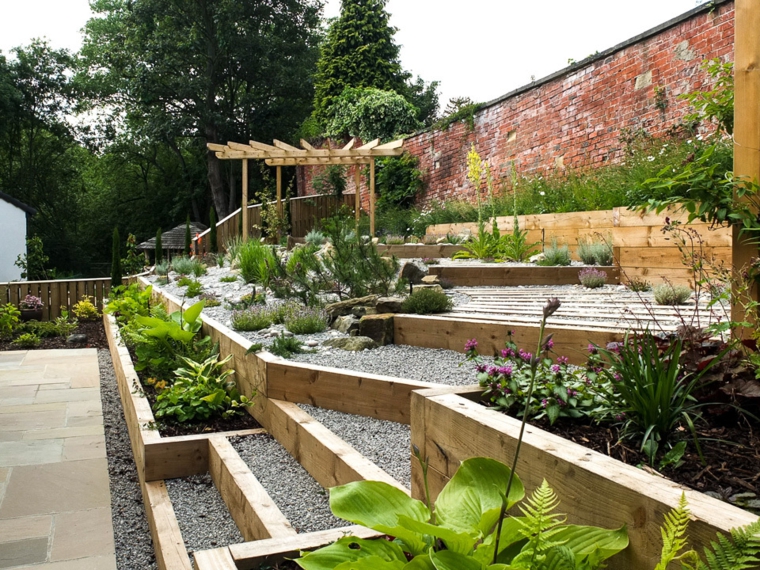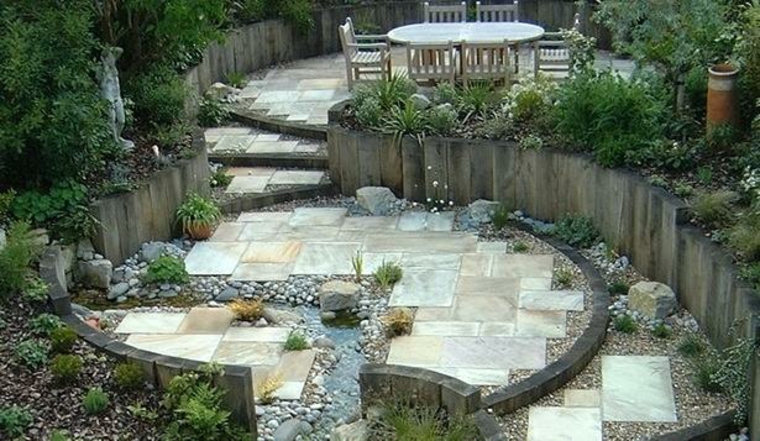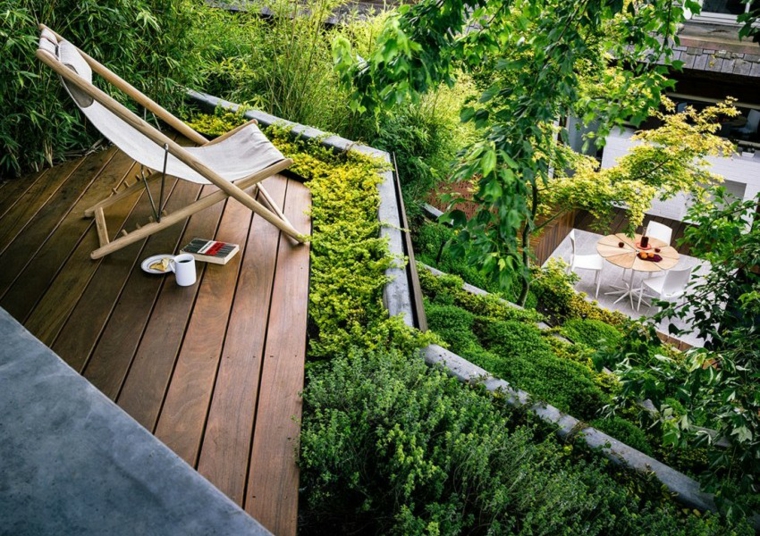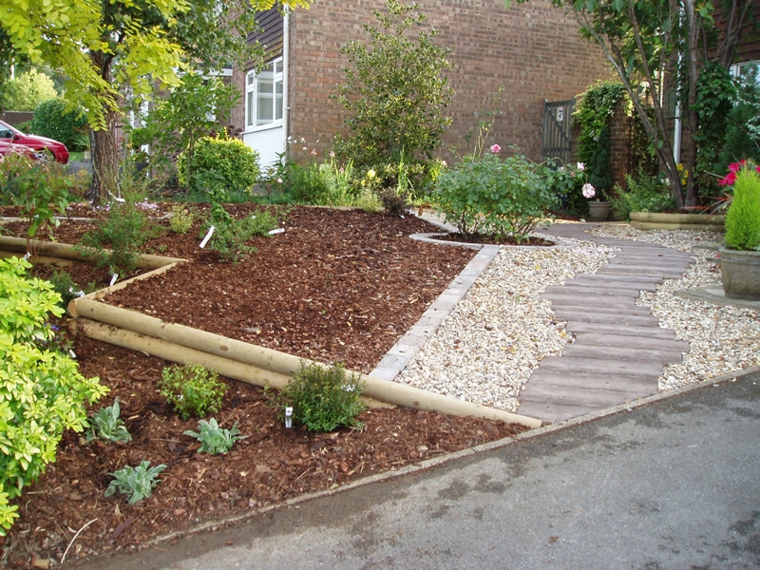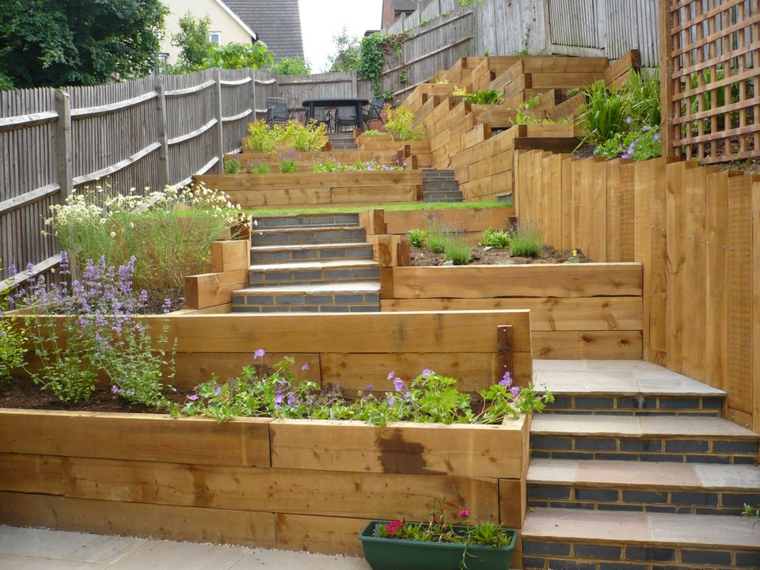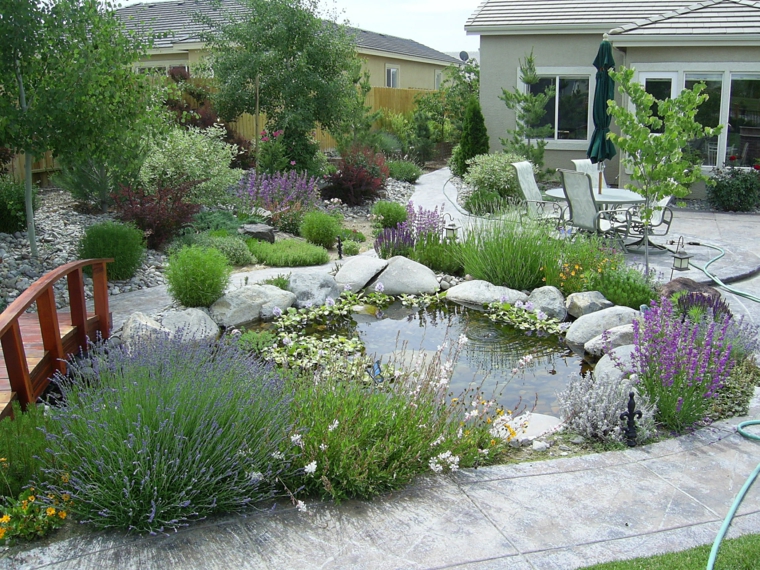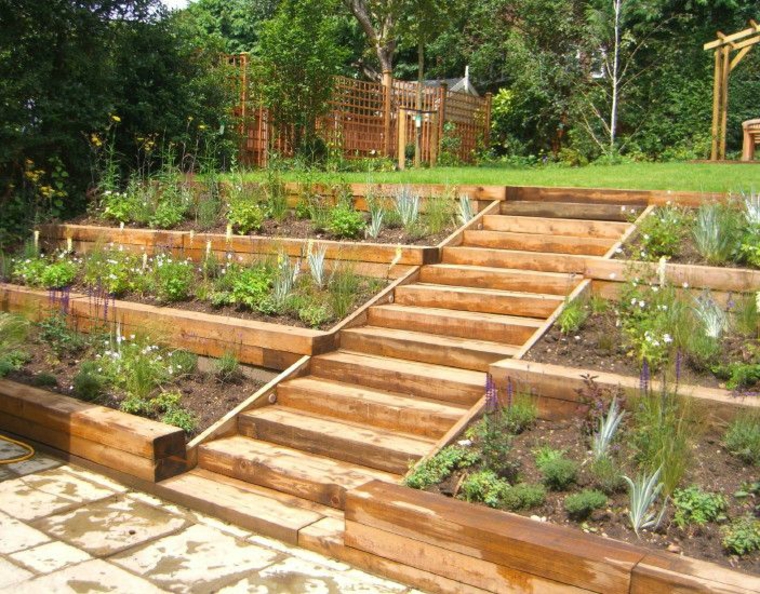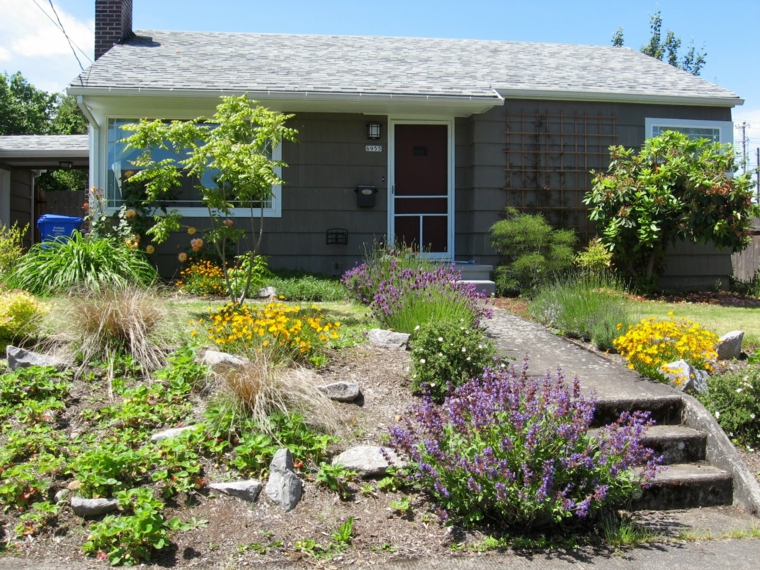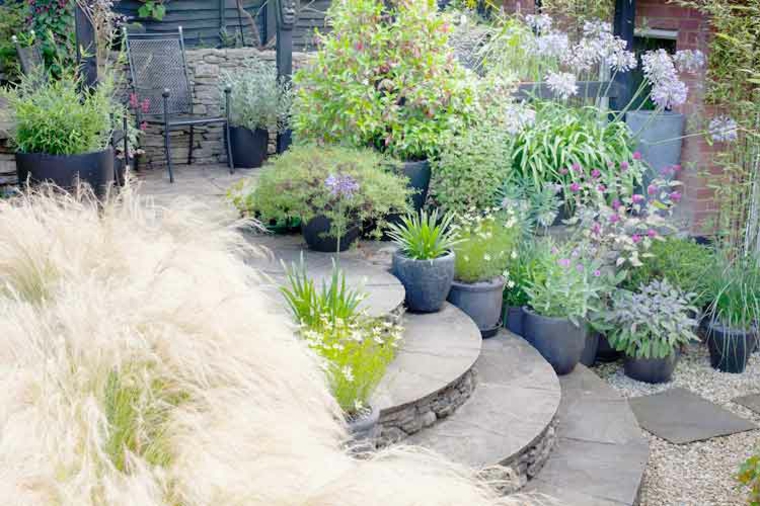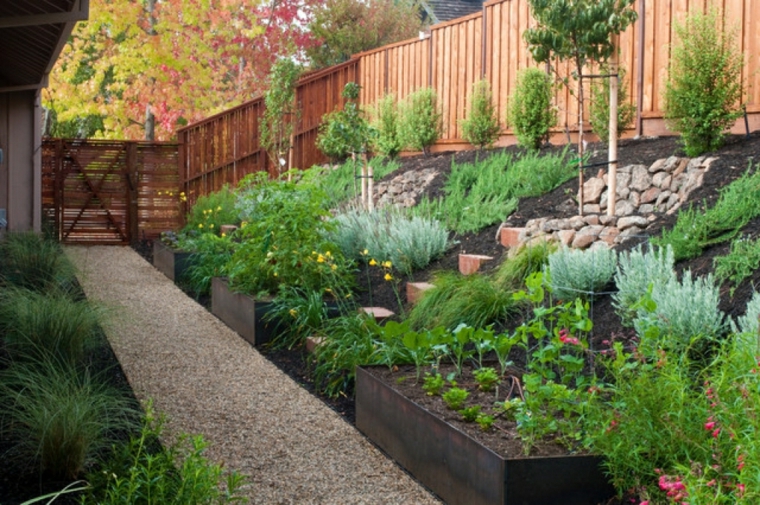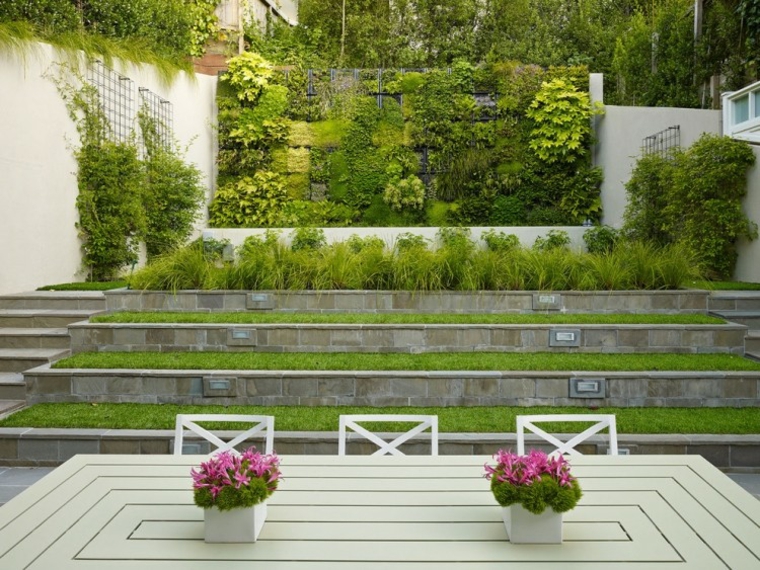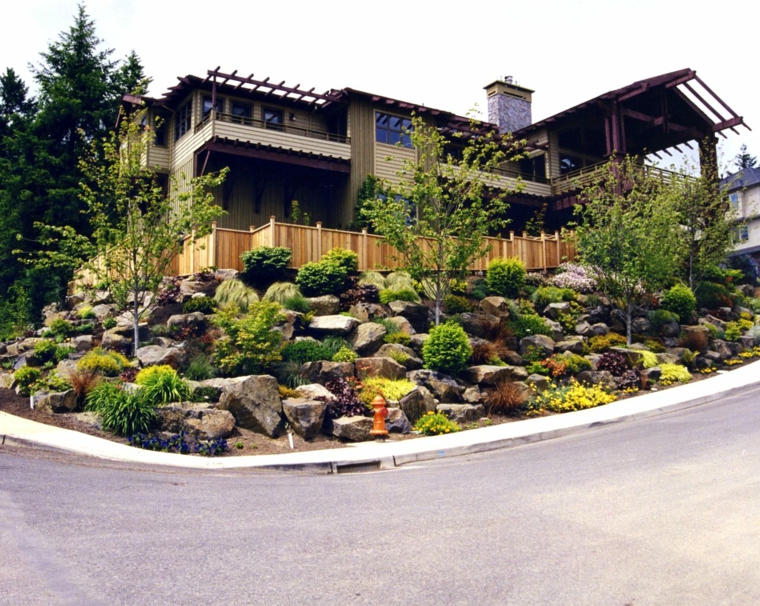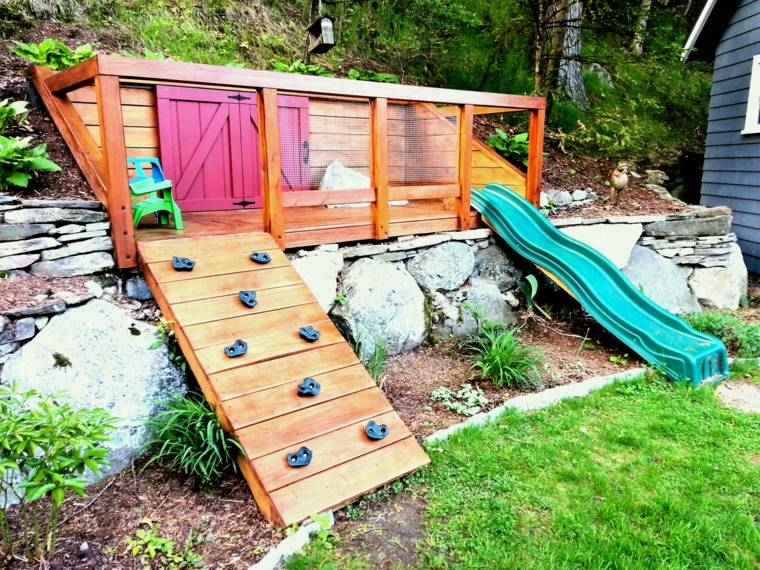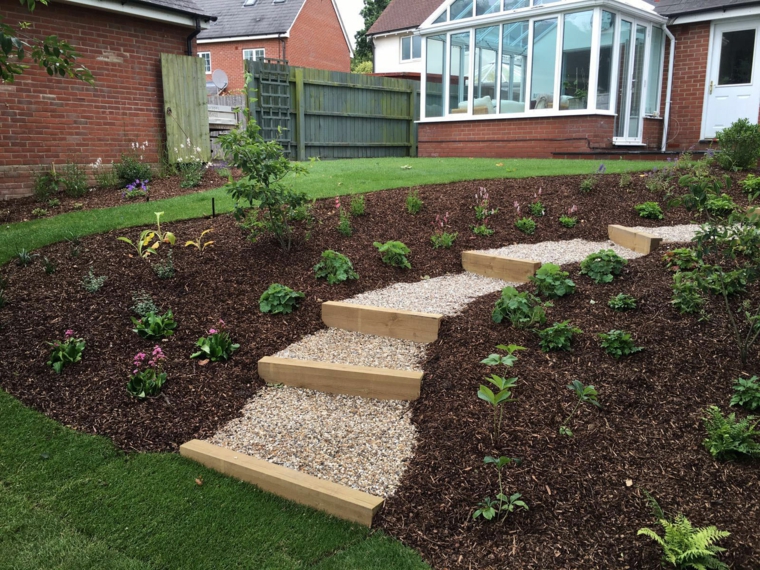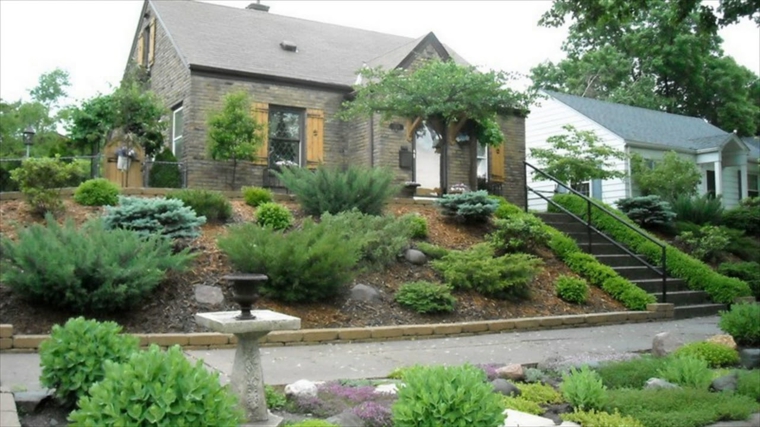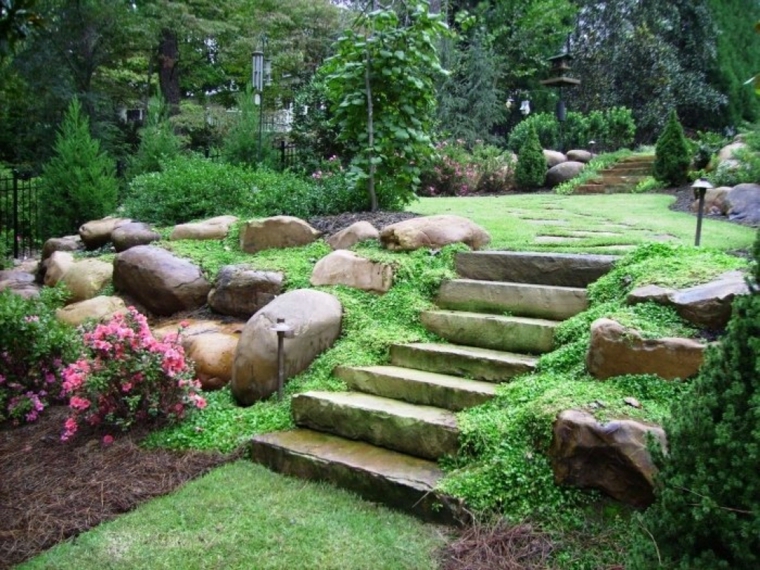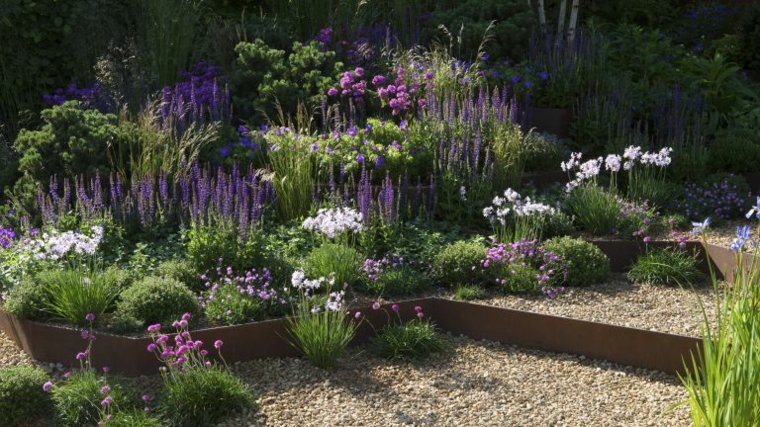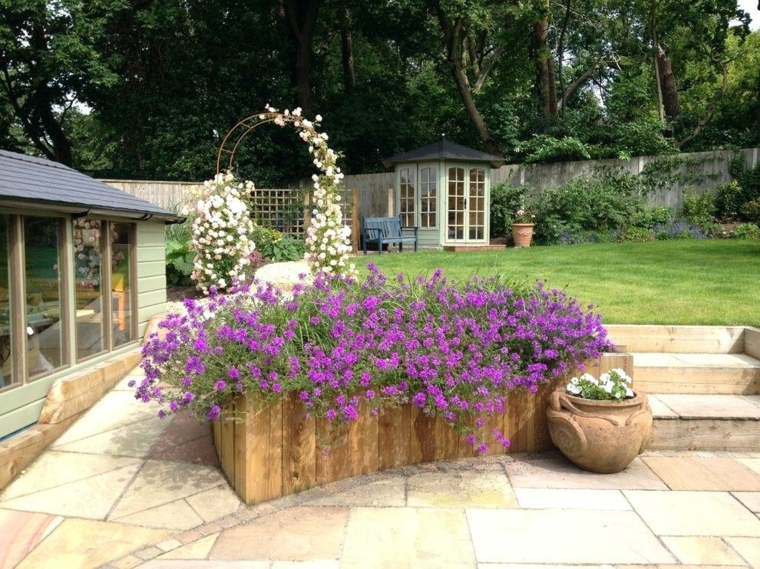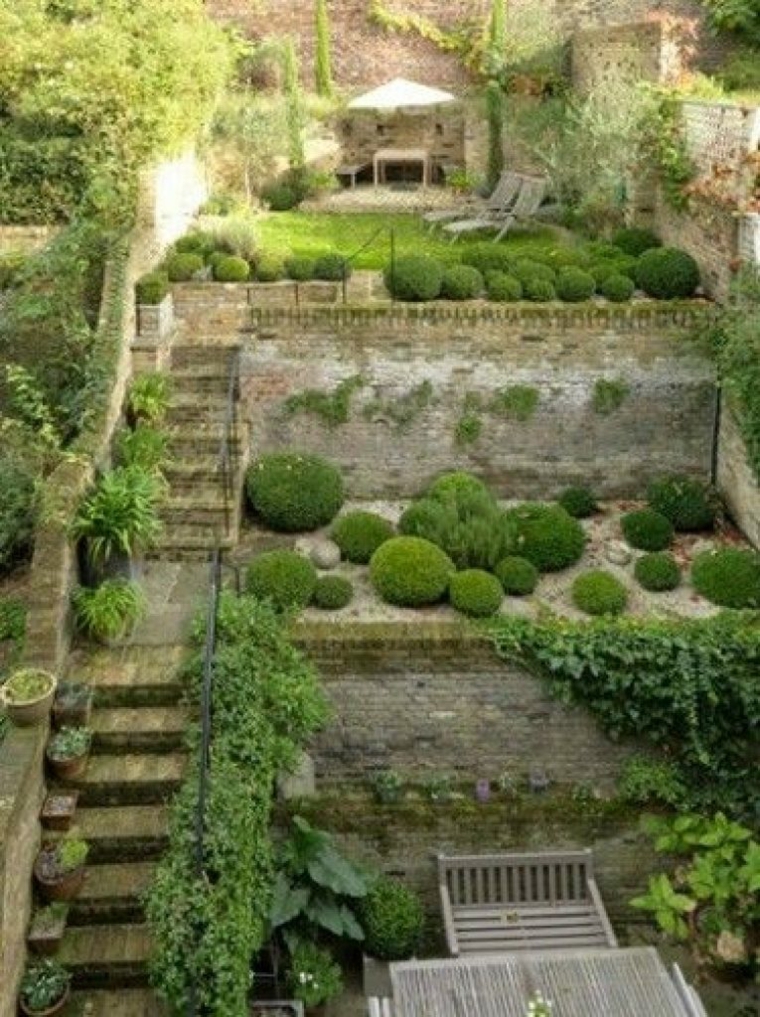 Images via: Pinterest