5 Creative Ways To Make Your Living Room Unique
Designing a new living room can be a large undertaking, depending on how much you intend to change. A job like this can also instil a sense of trepidation in our minds as it can be costly and time-consuming, and if you were to make a mistake, or aren't happy with your design choices, then it will be even more so. To reduce the risk of you wasting any money, you'll want to plan your project properly and identify some creative design choices that will ensure you're satisfied with your new living room. To help you, here are some creative ways in which you can make your living room feel much more unique.
Choose A Colour Palette
When designing your living room, your first major decision is to decide on an overall colour palette. Failing to do this before you start to purchase decorating materials like paint and furniture will leave you at risk of creating a truly unsightly living room. Yet, even if you have decided on a colour palette, you might not have considered how well these colours will work for your room or if they're too safe and generic too. There are many different ideas for living room colour schemes, and it's important that you spend some time choosing something that works for you. Try to avoid just choosing your favourite colours or even a random, off-the-cuff selection of colours. Certain colours just don't work well together, and you should also remember that colours can all have different effects on the overall mood of the room too.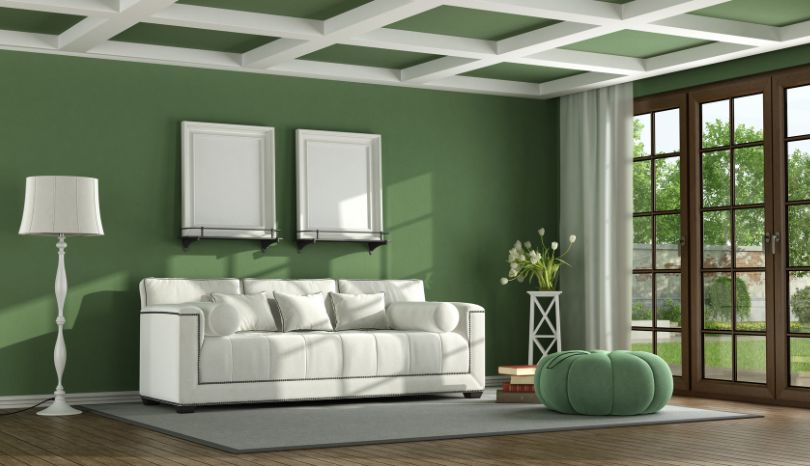 Pick A Great Layout
The way in which you plan your room's layout is going to have a big impact on the look and feel of your room, and there are certain layouts that are much more generic than others. If you're aiming for something unique, you'll likely want to avoid anything too uniform or symmetrical. However, there should still be a level of reason for your layout decisions too. Having a unique layout might be something you are striving for, but remember that you shouldn't sacrifice functionality just to be different. However, you can still organise your furniture in a way that ties the room together, such as with sofas and chairs facing a TV or fireplace, while also implementing some quirky layouts of things like cabinets, tables and shelving.
Don't Forget About Furniture
Your choice of furniture is going to play one of the largest parts in the design of your living room and should be made with great care. It might be a good idea to choose your furniture before you decide on the overall colour palette. This is because it can be a lot easier to find complementary colours with paint than with furniture. In this case, we would recommend looking at things like antique furniture, too, as finding a truly unique antique desk, table, or chair can really help to add some character to your living room. You can then match your room to these antique items, which will lend their uniqueness to the rest of the space.
Display Unique Artwork
Your walls are an important part of the design process, and simply relying on painting your walls isn't going to help your living room stand out and seem unique, no matter how nice the colour is. Instead, you'll want to find some eye-catching additions to your walls, such as beautiful mirrors, wall décor like picture rails and trims, and, most importantly, artwork. A canvas or framed painting can be a wonderful addition to your living room, and when you choose something that might be a little more obscure rather than a print of an iconic piece, it will add a great talking point to the room. It's important to find things that will stand out whilst also working nicely with the rest of the room. Because of this, you should remember to consider the colours of your chosen artwork too; otherwise, it might look out of place.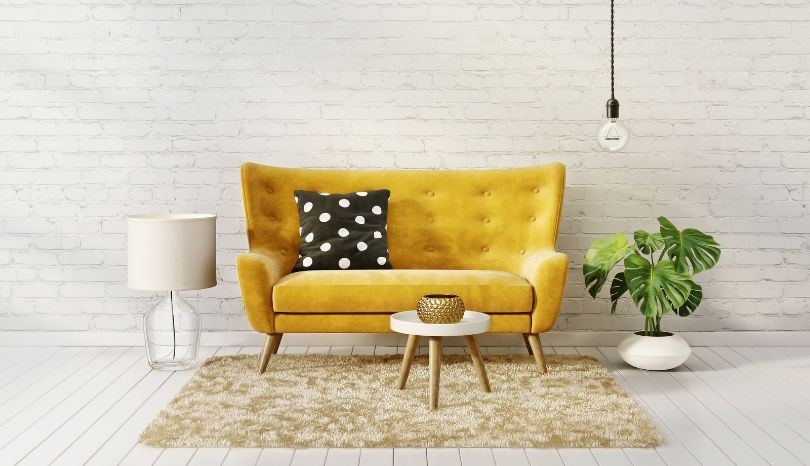 Make Use Of Greenery
Alongside these things, the best thing to use to add the finishing touch to a living room is going to be house plants. Of course, you could actually get away with not having any greenery inside if the views from your living room give you a great view of your garden or the countryside around your home. However, failing to have these natural views makes for a good reason to bring that nature inside. There are so many benefits to having house plants other than the aesthetic benefits too. They have been shown to boost our mood and increase productivity, among other things, which should be reason enough to add plenty to your home. In terms of design, though, the natural tones of house plants go with just about everything and help make your home feel more alive and attractive. They can also help with some other things, such as sound-dampening, as plants can help absorb the acoustics, diminishing any unpleasant reverberations around the room.