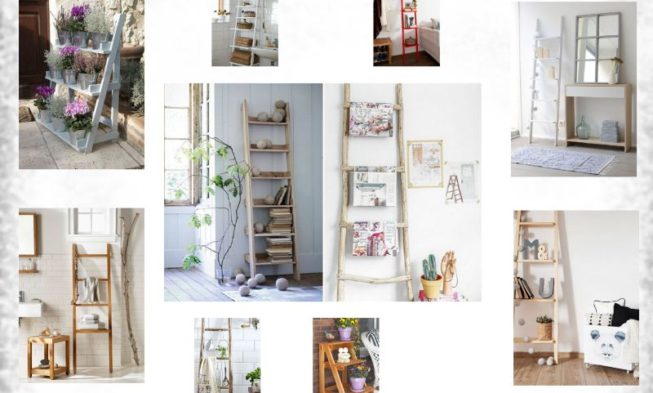 Deco trend: Decorating with ladders
There are elements that, at times and with the passage of time, leave their original use to become authentic decorative pieces. The decoration with trunks is a clear example. But this time we will talk about decoration with ladders. You have to be realistic, it is much more feasible to have an old ladder at home than a trunk. The good news is that, believe it or not, decorating with ladders is a trend.
We love the idea of decorating with ladders. With this element, we can give a very personal touch to our interiors and exteriors. In most homes there is one, besides they are not expensive, they take up little space and, as you will see below, knowing how to use them, they are very beautiful.