Welcome your guests with the most beautiful decorations for the Christmas table
Welcome your guests with the most beautiful arrangements at the Christmas table to create a magical atmosphere, taken from a fairy tale. Your guests come for Christmas to try traditional dishes such as sausages, pork or turkey, and a bunch of Christmas sweets. However, dishes that are not decorated like in a fairy tale do not inspire anything. Choose to greet guests with beautiful, special arrangements, ideal for a family Christmas meal. The following collection of photos contains creative works that serve as inspiration for this year's Christmas, which will be more family than ever.
Choose dishes with Christmas patterns
To get into the spirit of the winter holidays even faster, choose dishes with Christmas patterns. Whether we are just talking about plates, a large tray or cutlery, it can be either with Christmas patterns or colors like gold or maybe even red. Glasses of red wine and water perfectly complement the Christmas decoration. Choose accessories and tableware with Christmas motifs or a tablecloth inspired by the winter landscape.
Arrangements in the center of the Christmas table
In the center of the table, between the glasses and the scented candles, you can choose to place garlands of pine cones, but also of fir branches. They decorate the table, but also bring the specific smell of fir that perfectly fits the Christmas decor. If you place the table under a light fixture, make sure it is at least 80 cm away from your table. This way, you can be sure that the light spreads over the entire surface of the table. Also, the chandelier will not disturb the tables and will not intersect with the ornaments on the table, even if it is a little higher.
See our pictures in the collection below and get ideas for your own unique Christmas table.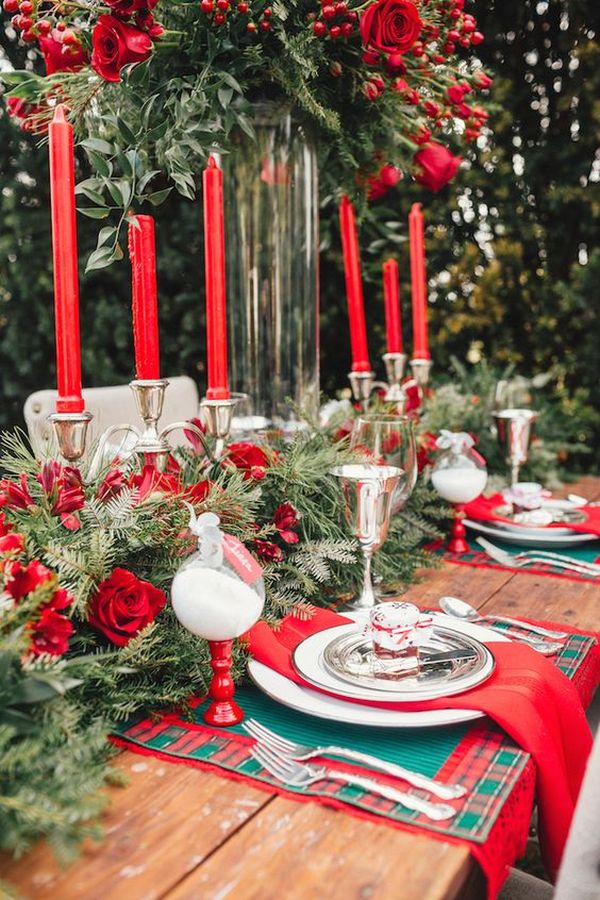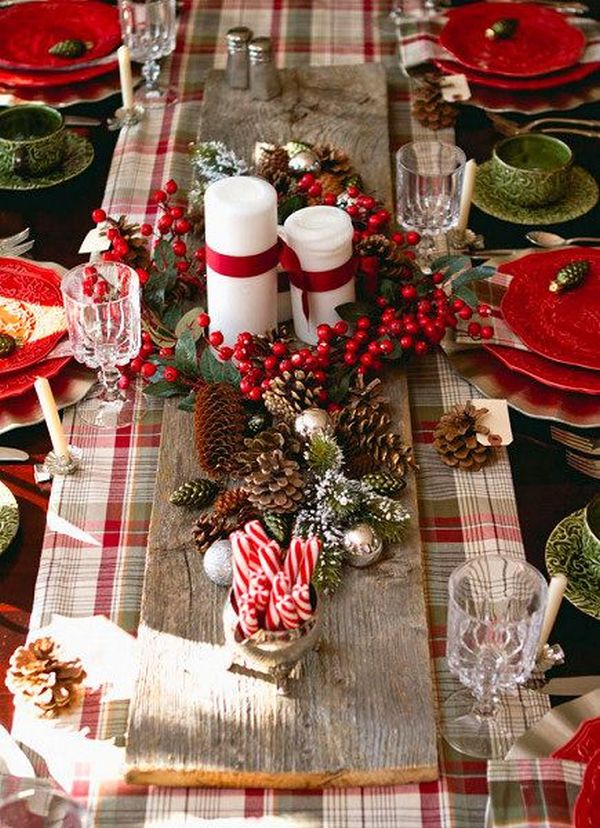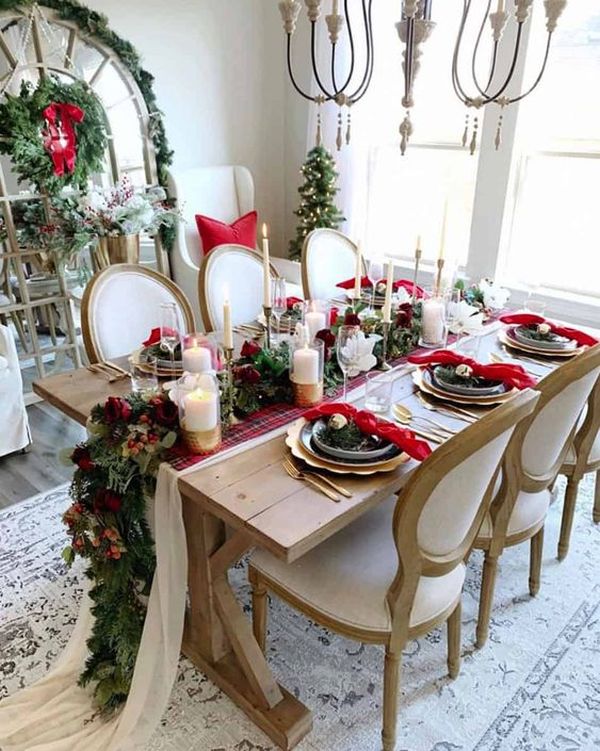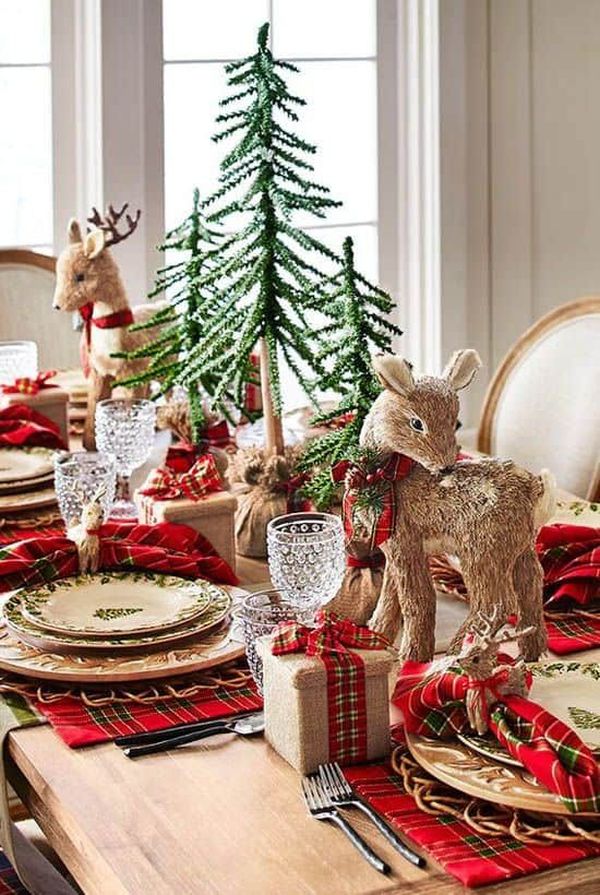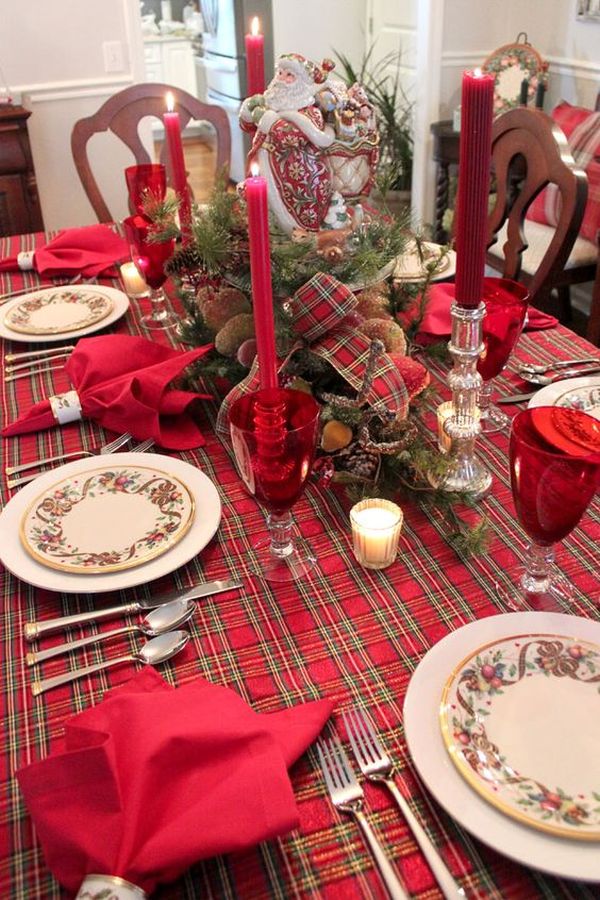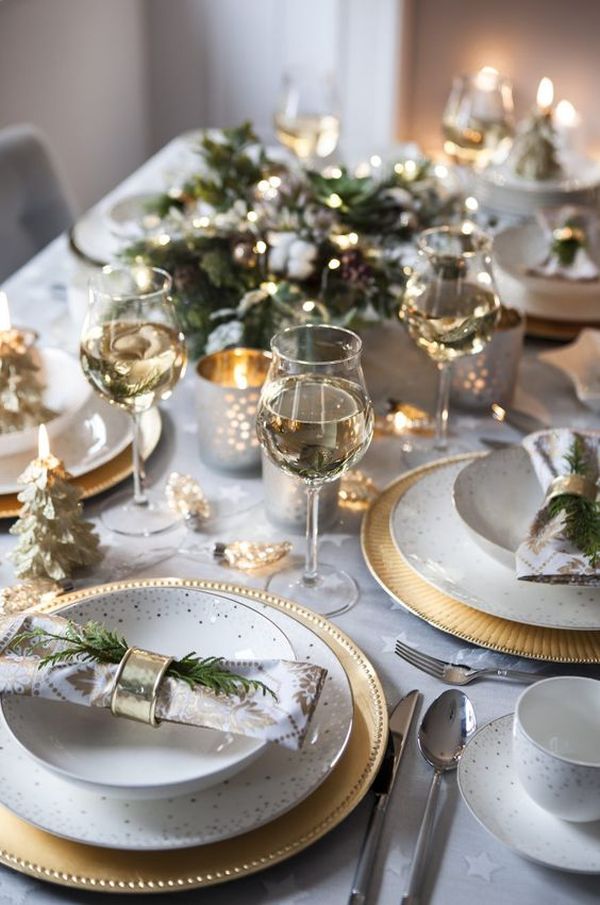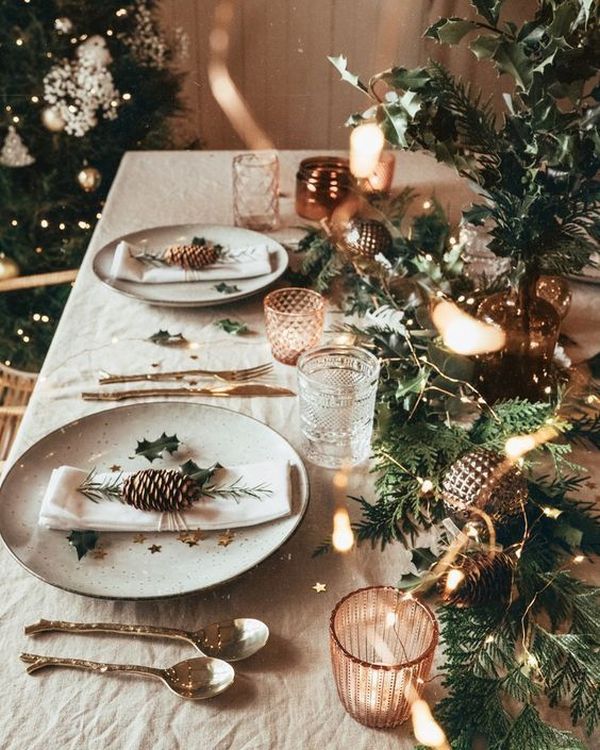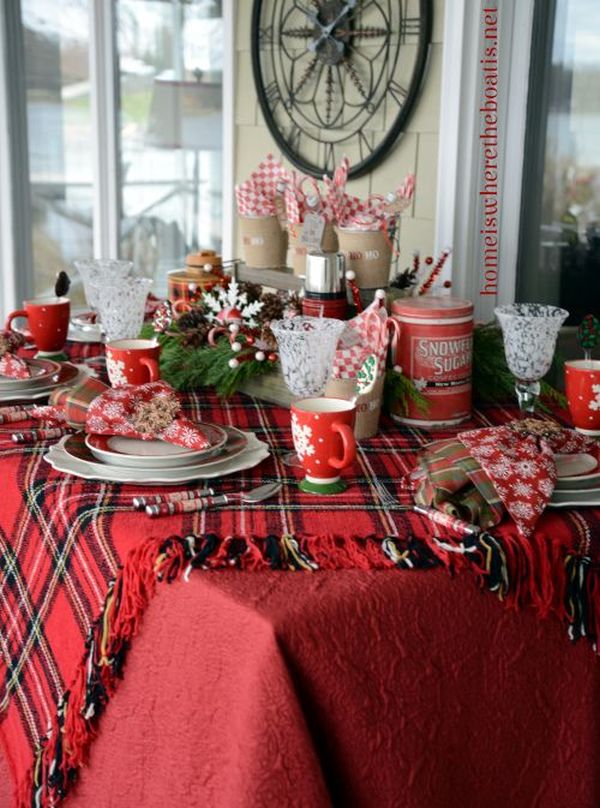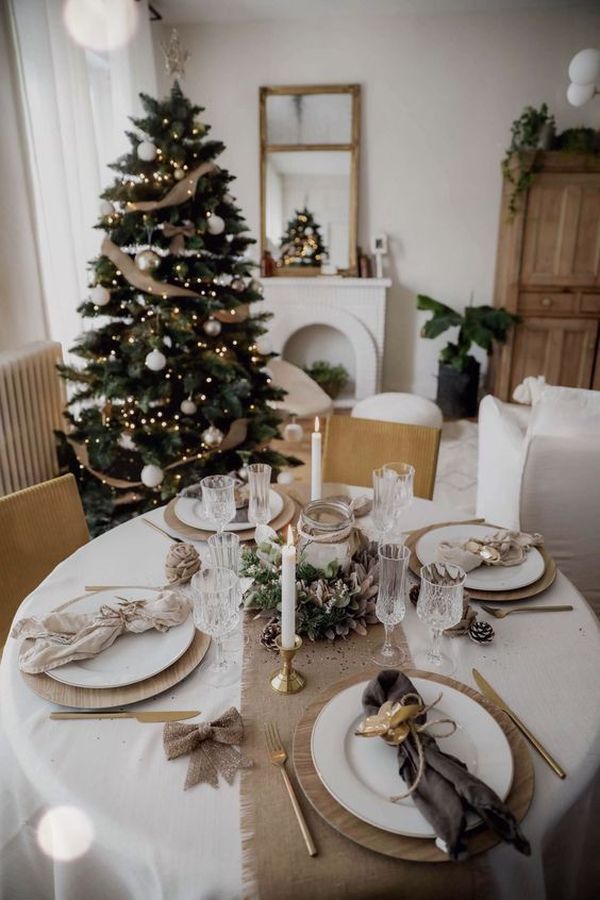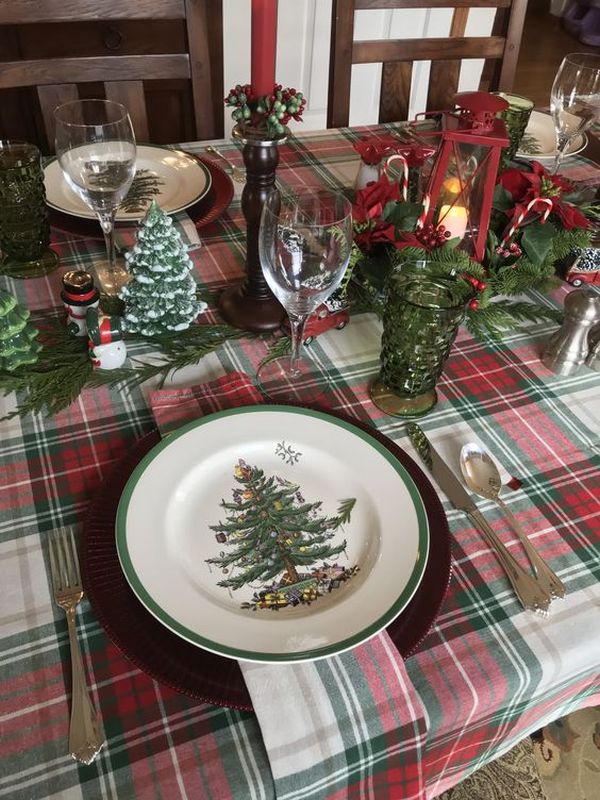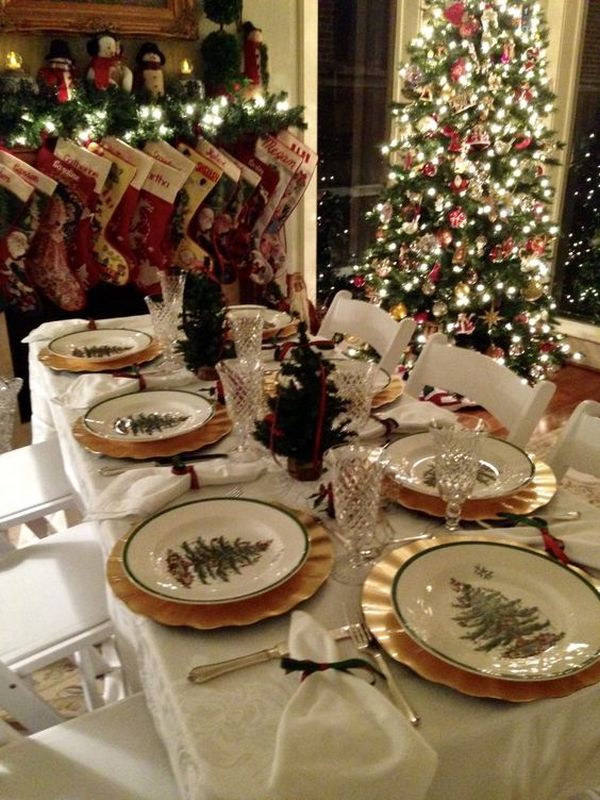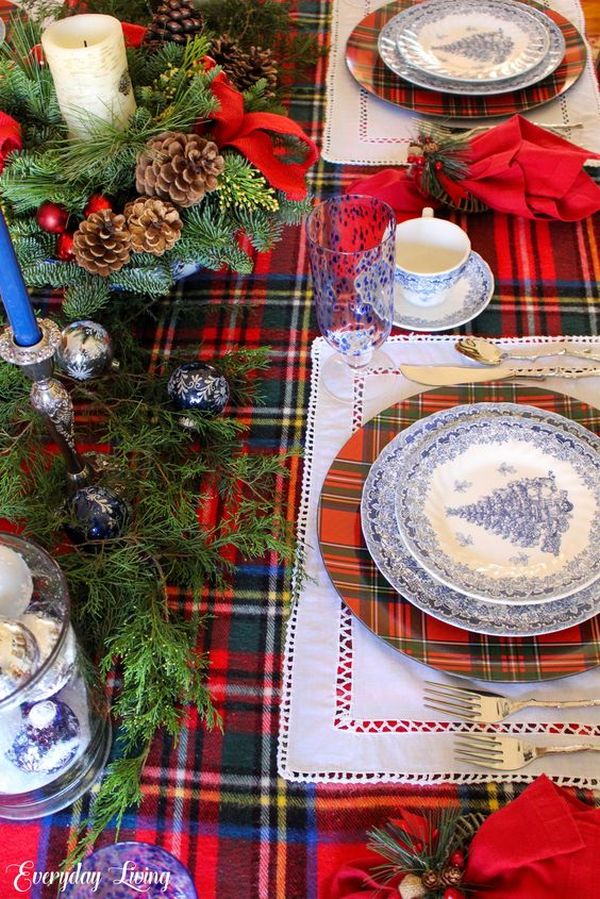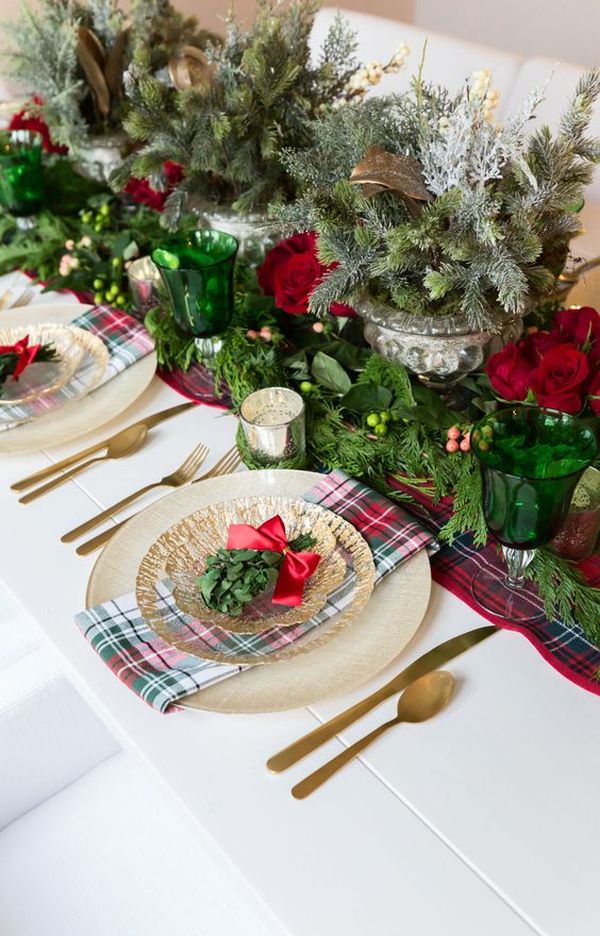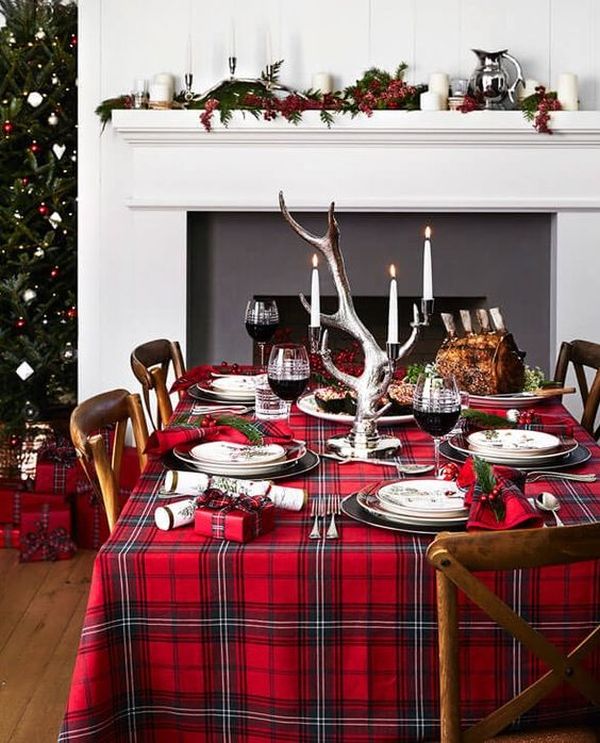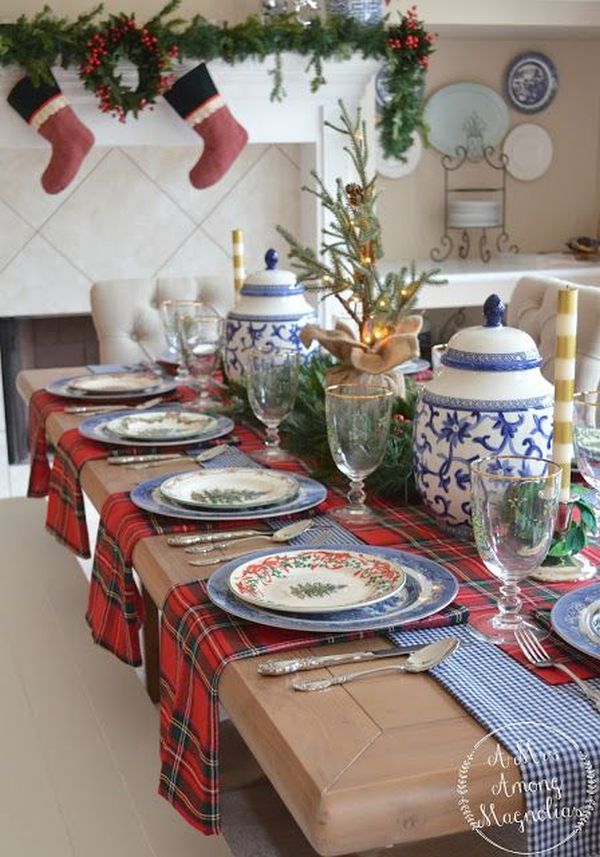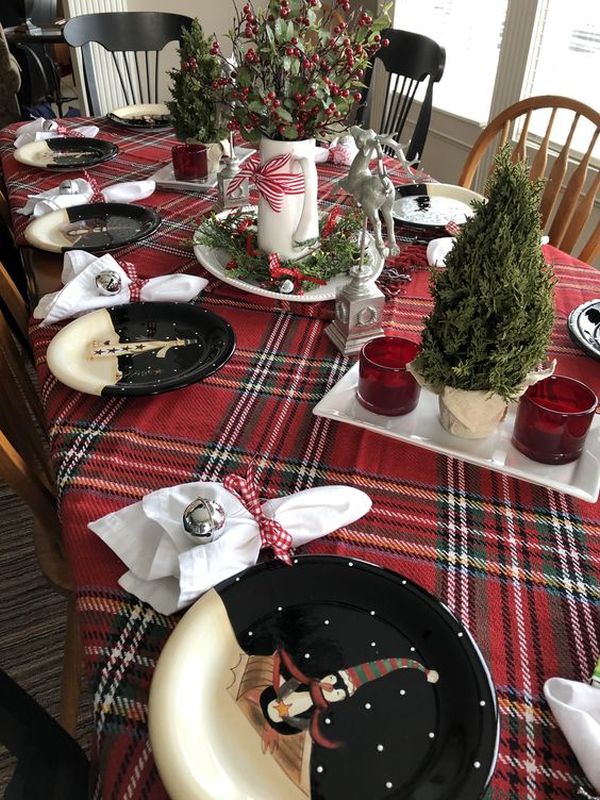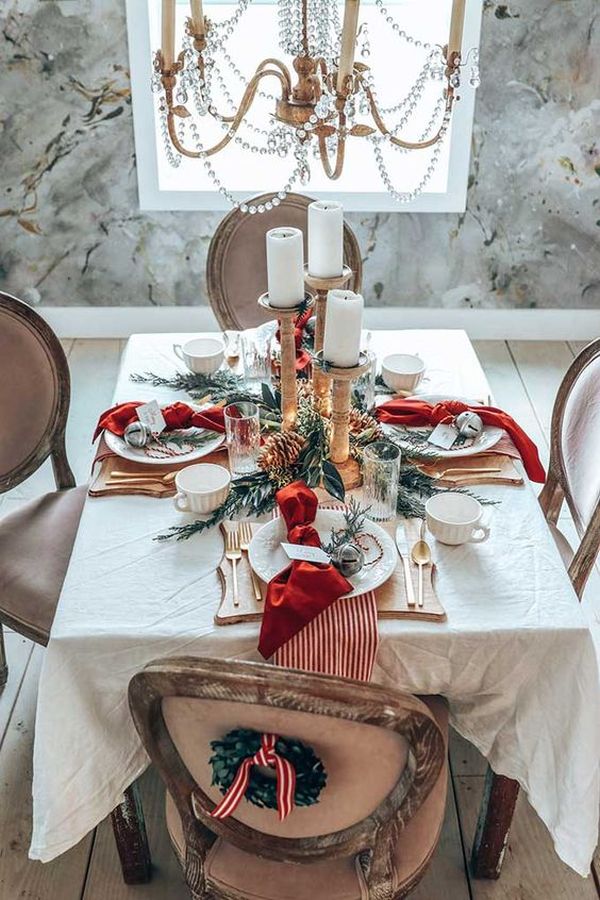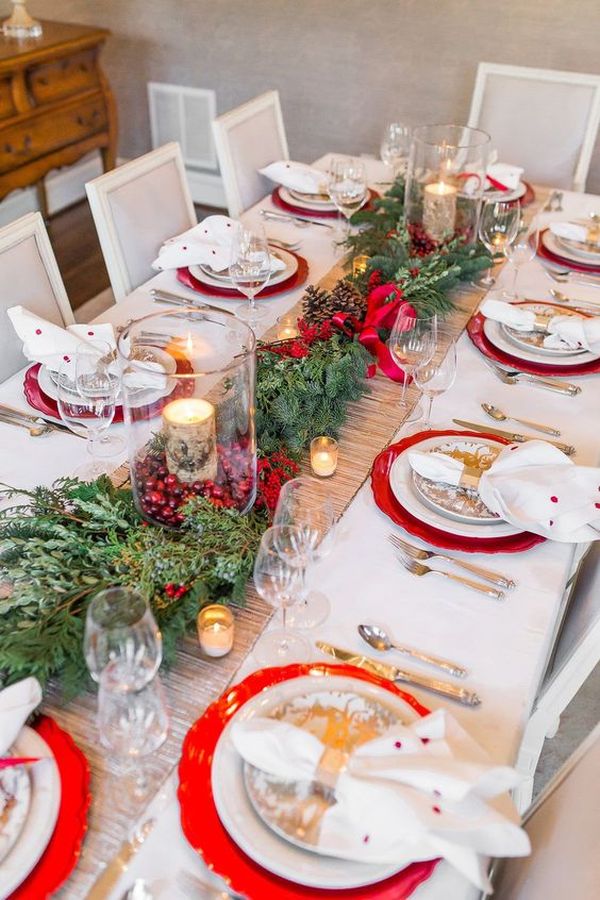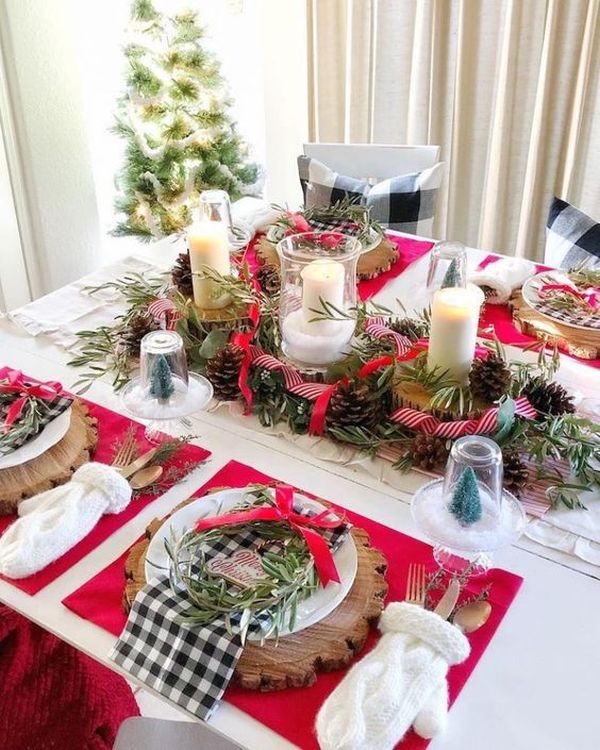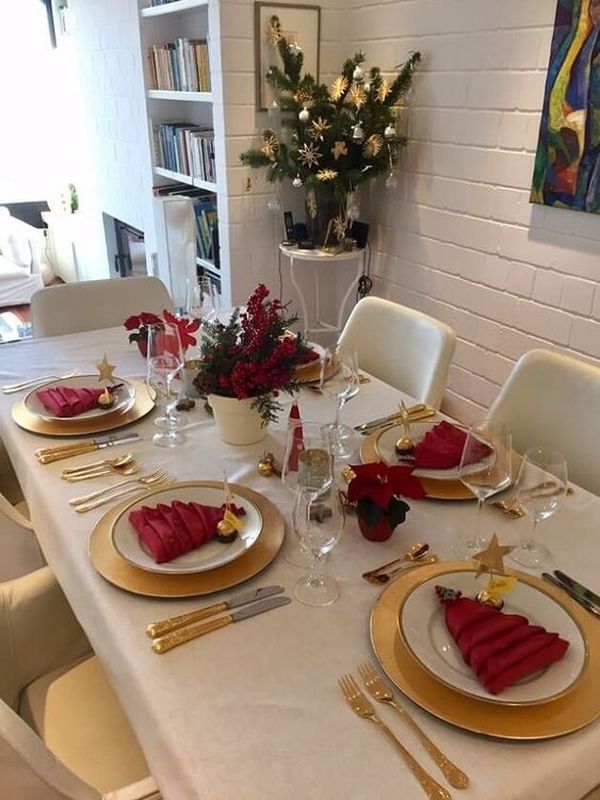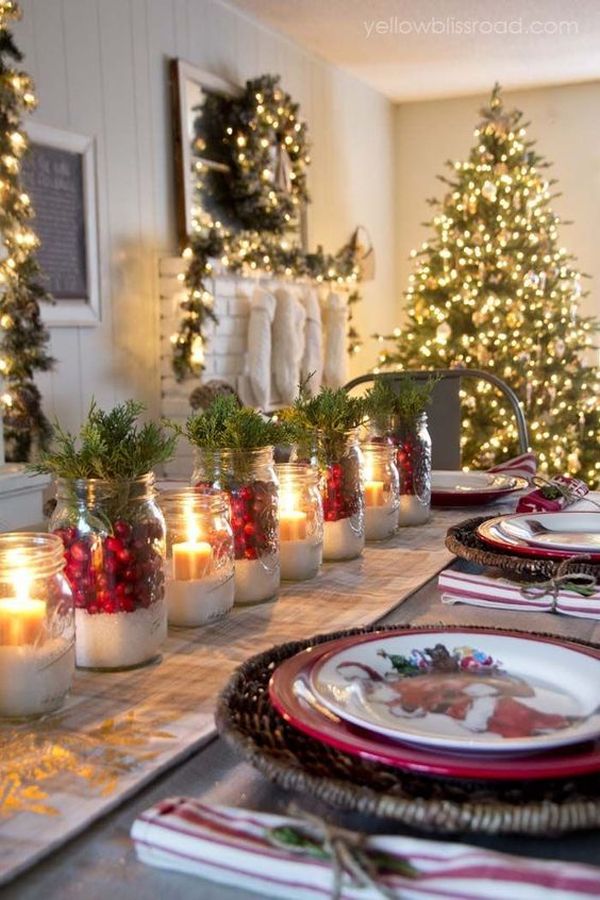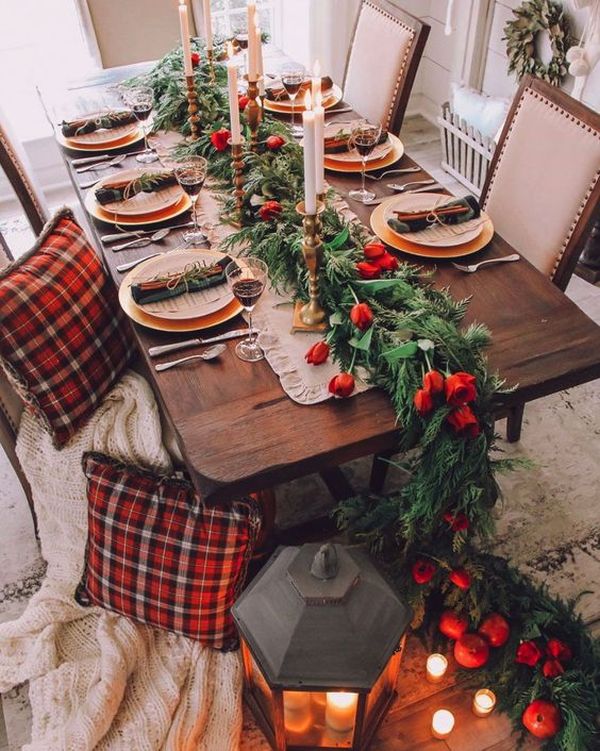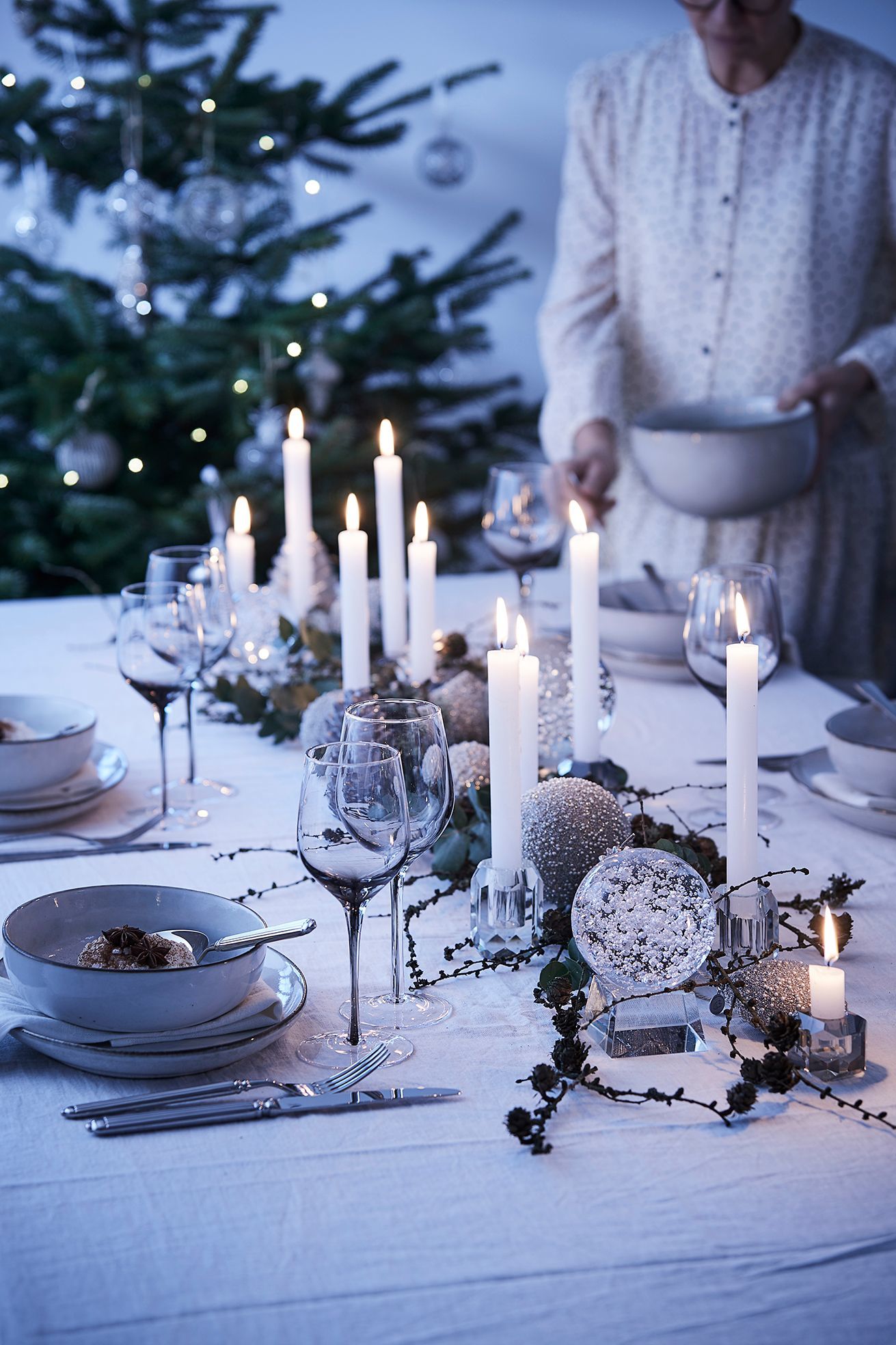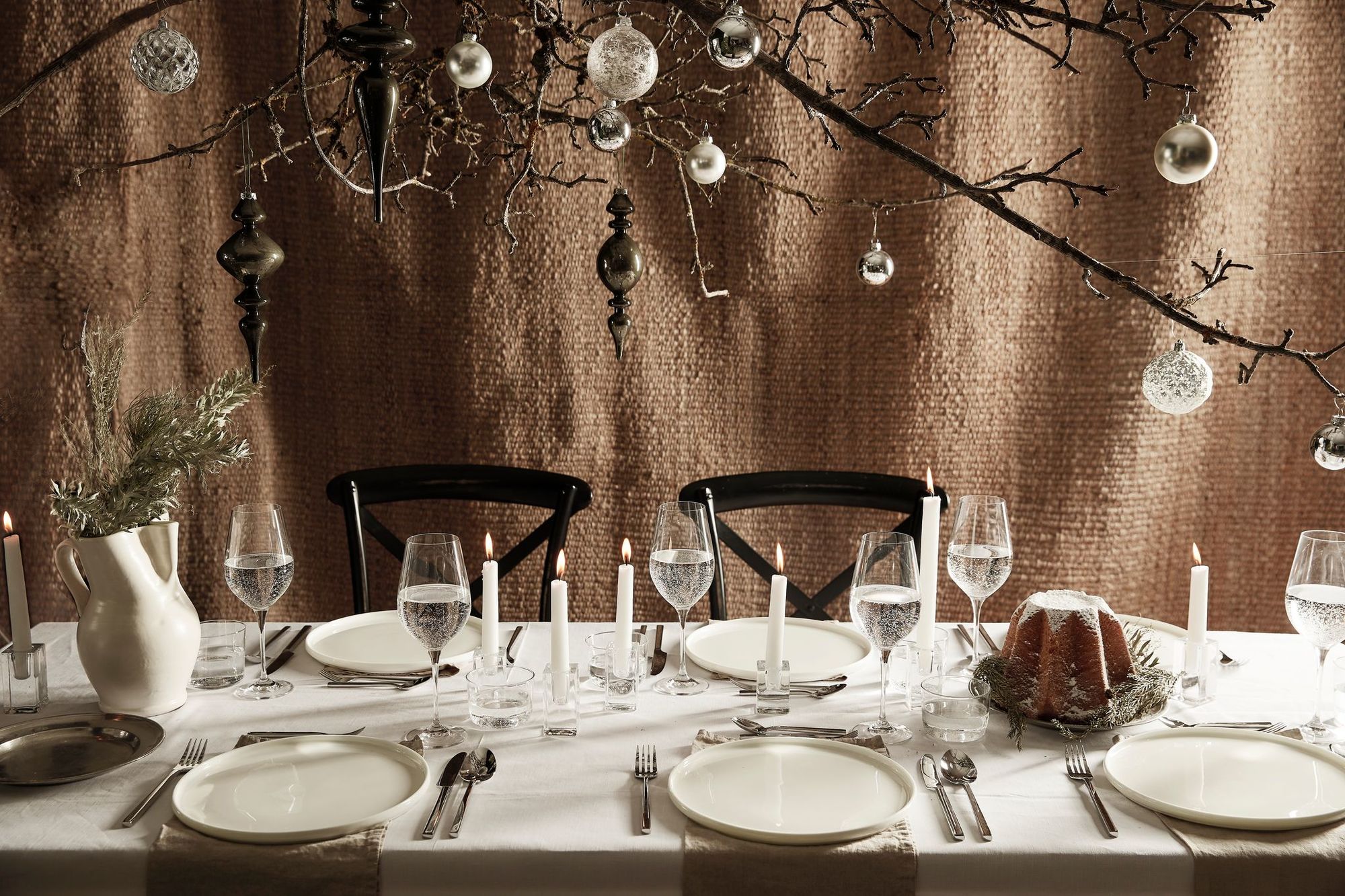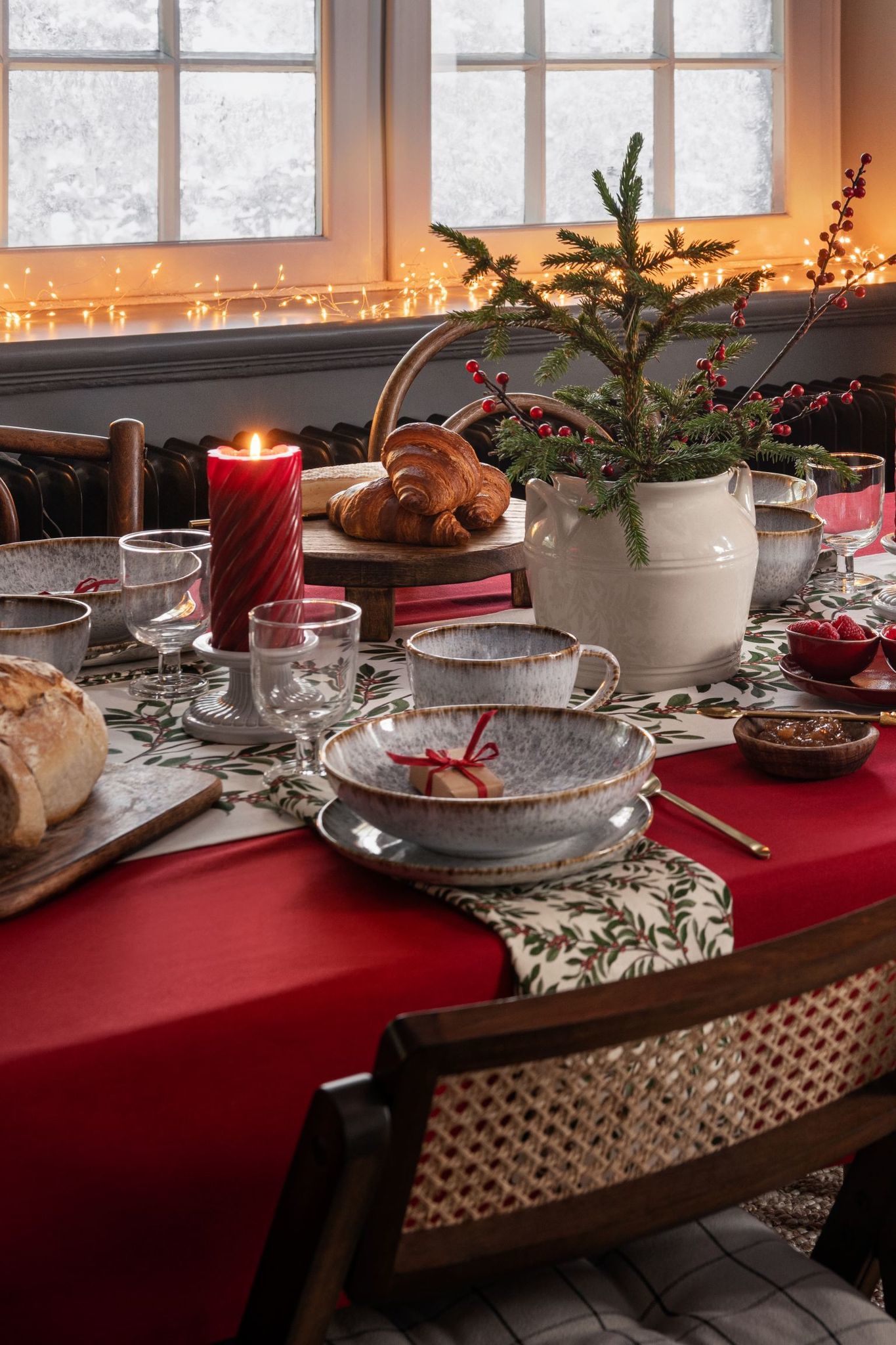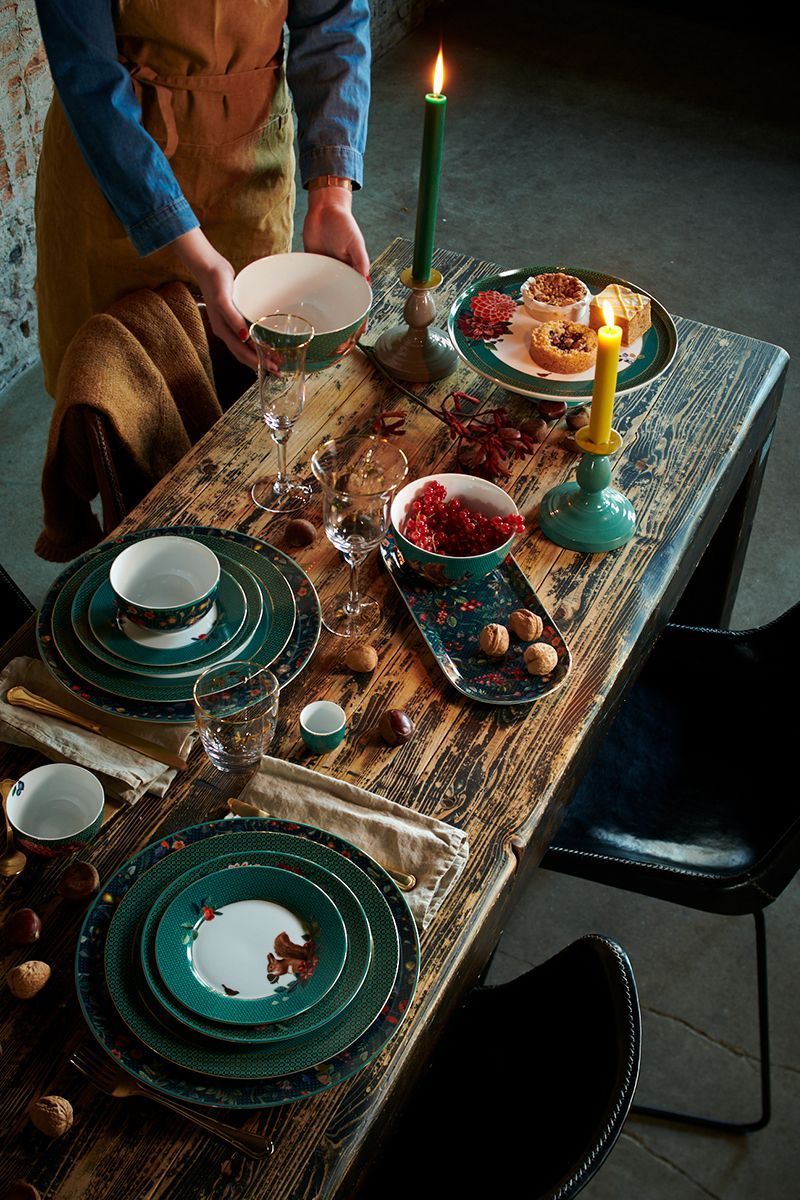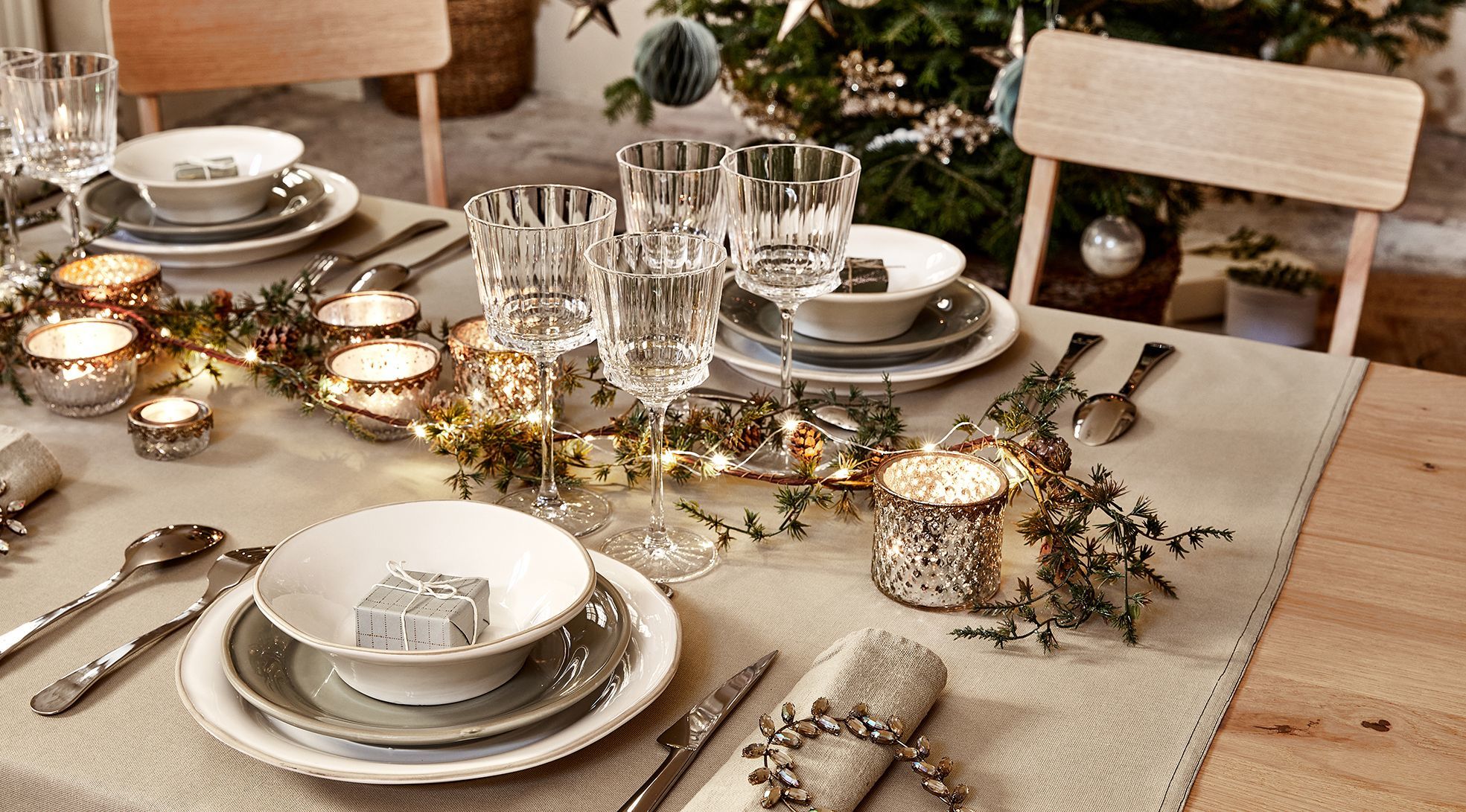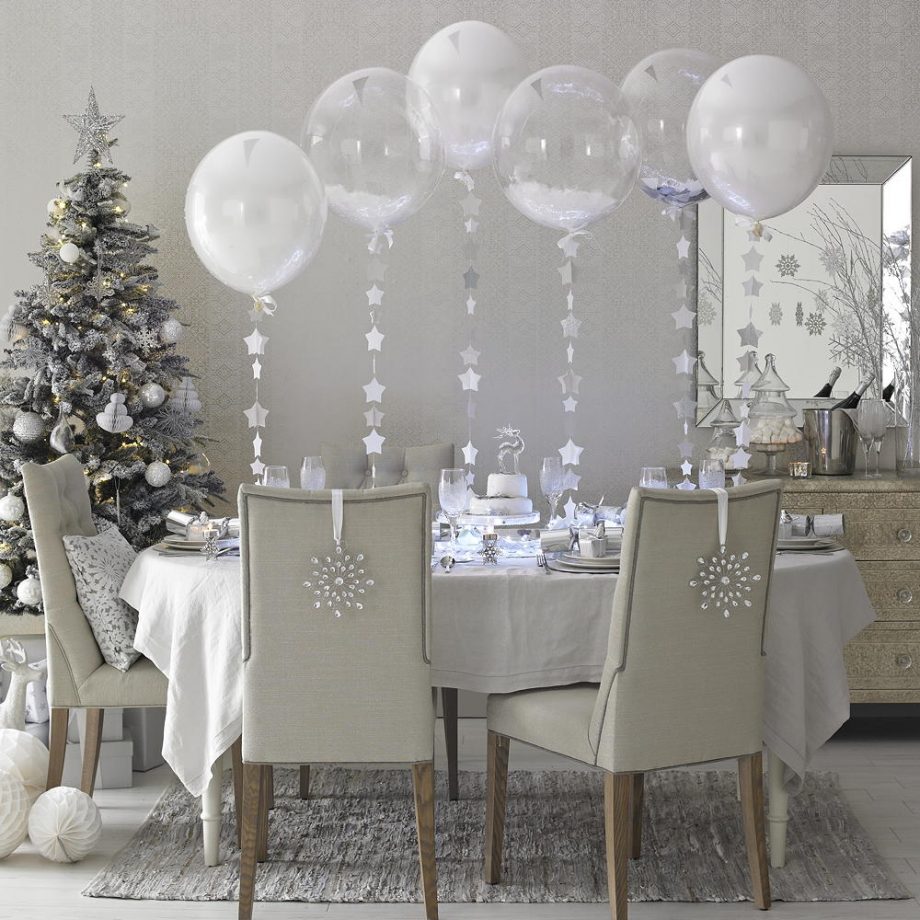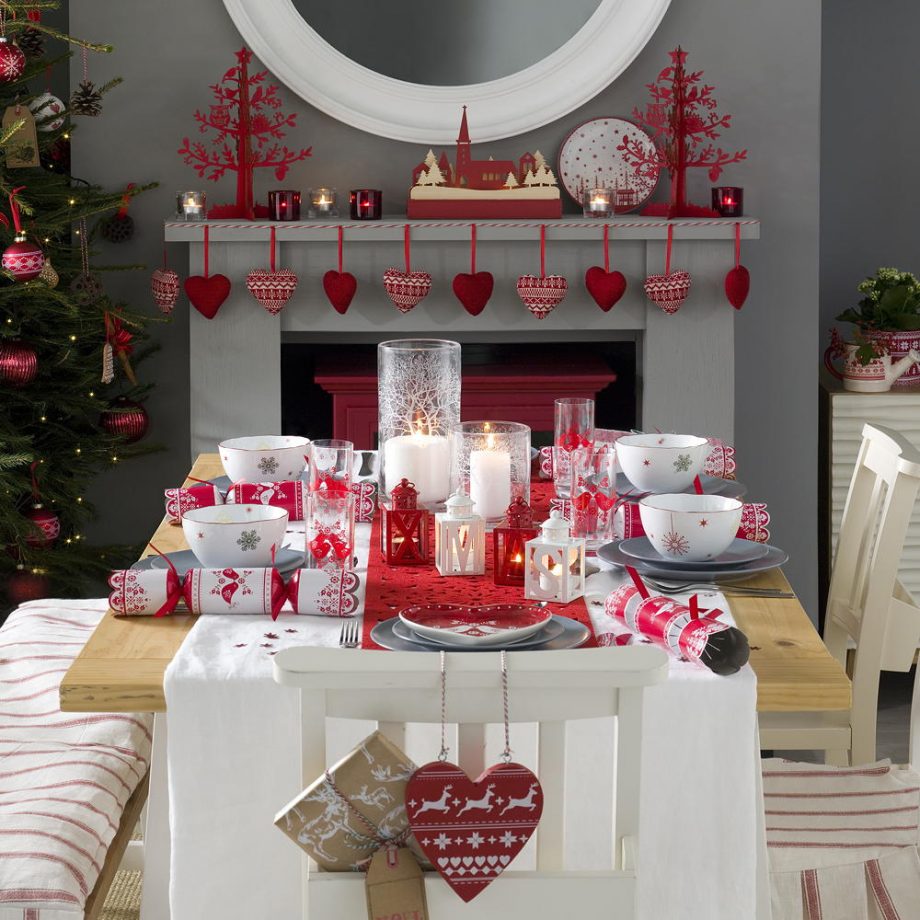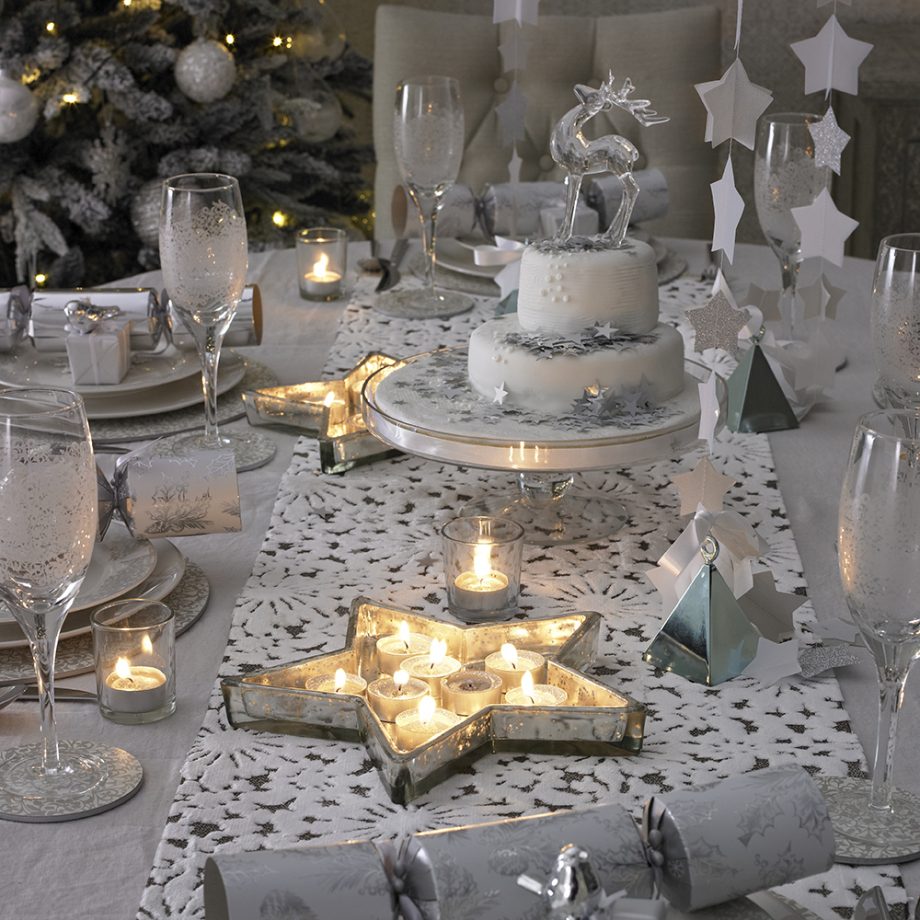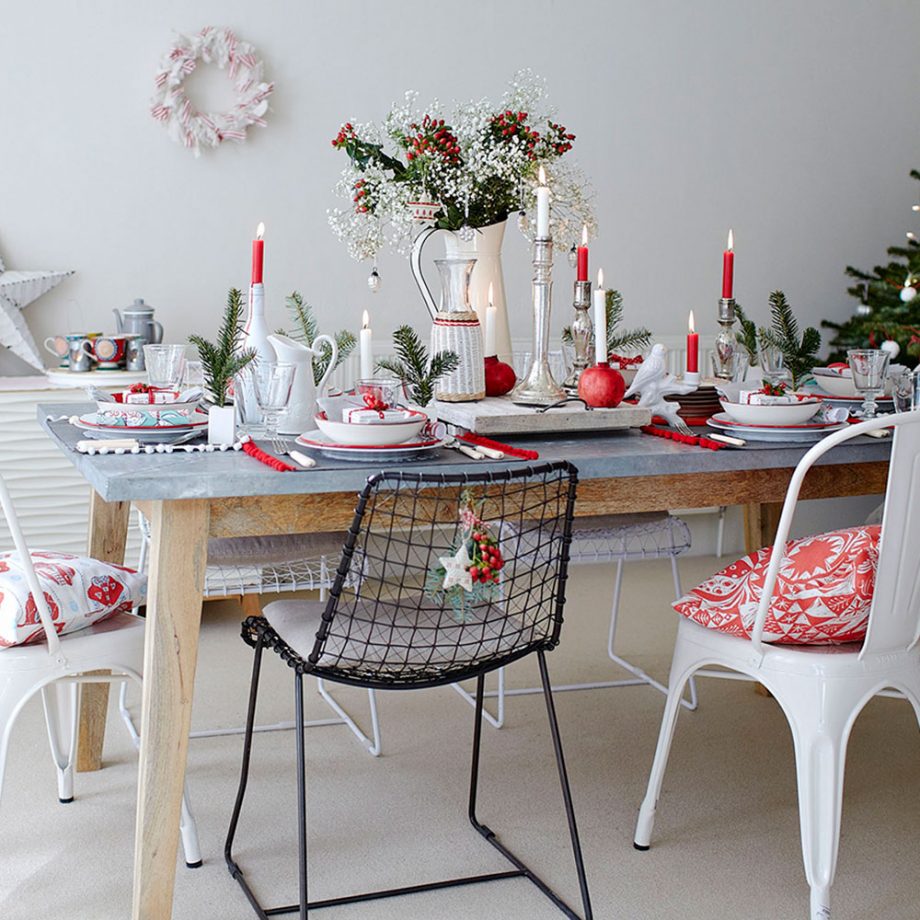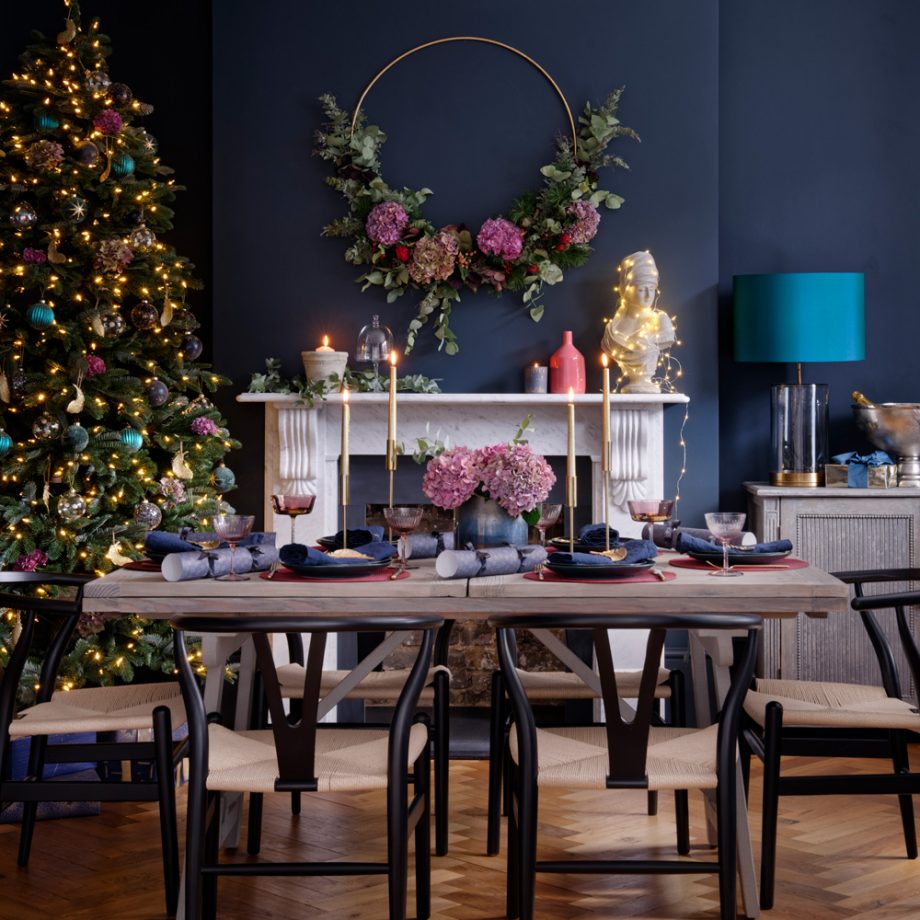 Images via: Pinterest