Mustard yellow amazing decoration ideas for a sunny atmosphere throughout the year
The mustard yellow color is present in recent years as a true decorative accent. It invites itself into our interiors in various forms (wall painting, decorative objects or subtle accents) from floor to ceiling to bring a sunny note. But, like every trend, this one also has its little secrets and tricks to unveil us. Are you looking for an easy way to turn your decor into a more modern or cozy corner? Here is a post how to achieve the yellow mustard decor with a minimum of effort and maximum satisfaction.post
Mustard yellow is a warm color that is hard to describe (like most shades). These shades range from a lighter yellow (with golden hues) to an orange-yellow (with darker hues). Whatever the chosen shade, it fits perfectly to a monochrome decor (or neutral tones) as well as an eclectic decor.
One of the greatest assets of mustard yellow color is its versatility. This shade is an ideal solution to energize space in any room. Thus, the yellow will add a warm and comforting note in the minimalist interior that emphasizes the refined decor in white, gray and black. In the same way, golden/orange shades can be used to soften the mood in an industrial style interior. Want to add a touch of vitamins to enhance a bohemian chic corner? Yellow turns out to be also the best ally for this project.
When talking about a classic or more modern interior design, it is mostly neutral tones such as white, gray and black that predominate. If you want to add a little pep in the interior while keeping its aesthetic appearance and elegance, some elements of mustard shade go from top to bottom. Take as an example a very popular living room model. White walls, light wood flooring, gray sofa and coffee table matte black finish … A design that is probably distinguished by a stylish and contemporary. However, if it seems to you that space lacks character, nothing is easier than to animate the atmosphere by some yellow objects: cushions, rugs, vase, pouf …
The contemporary decor welcomes open arms pastel shades. So, if you want to change a little decor, here is a cool idea: bet on subtle contrasts between pastel elements and flashy accents such as mustard. Yellow blends perfectly with pink, green or pastel blue to create a relaxing and friendly atmosphere.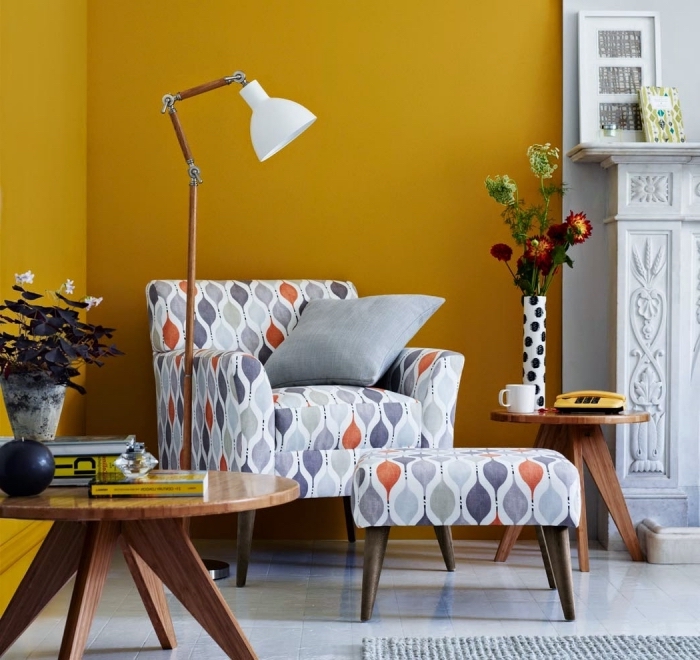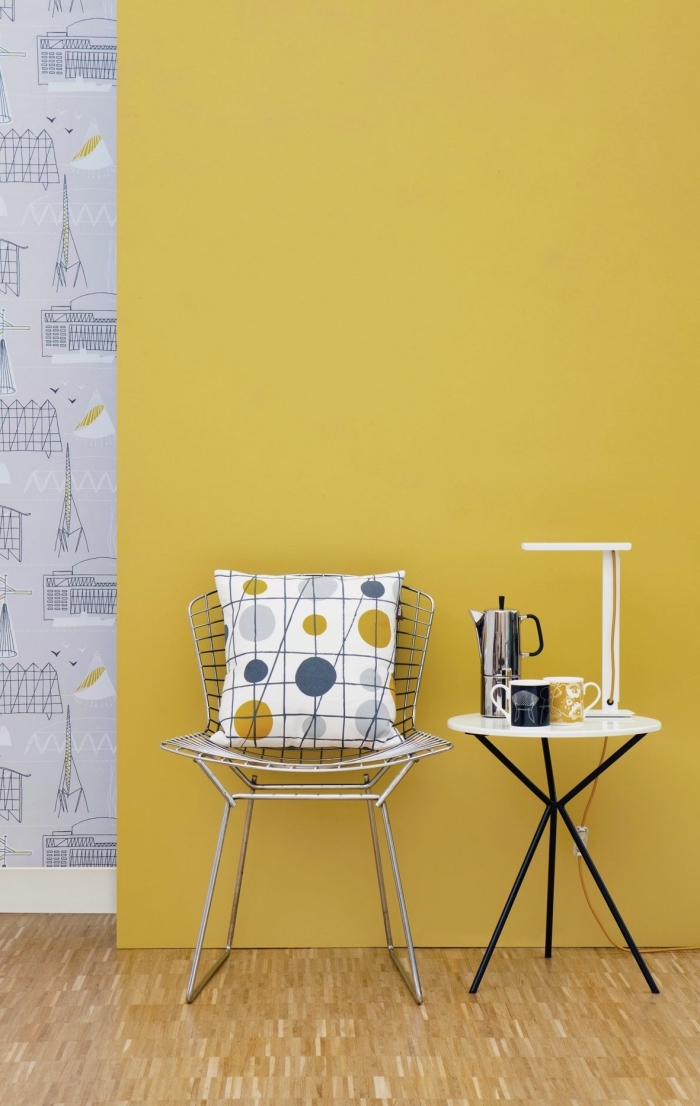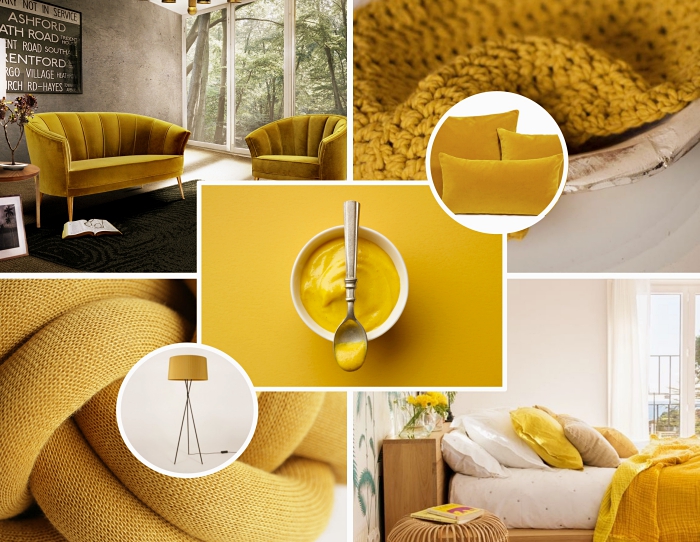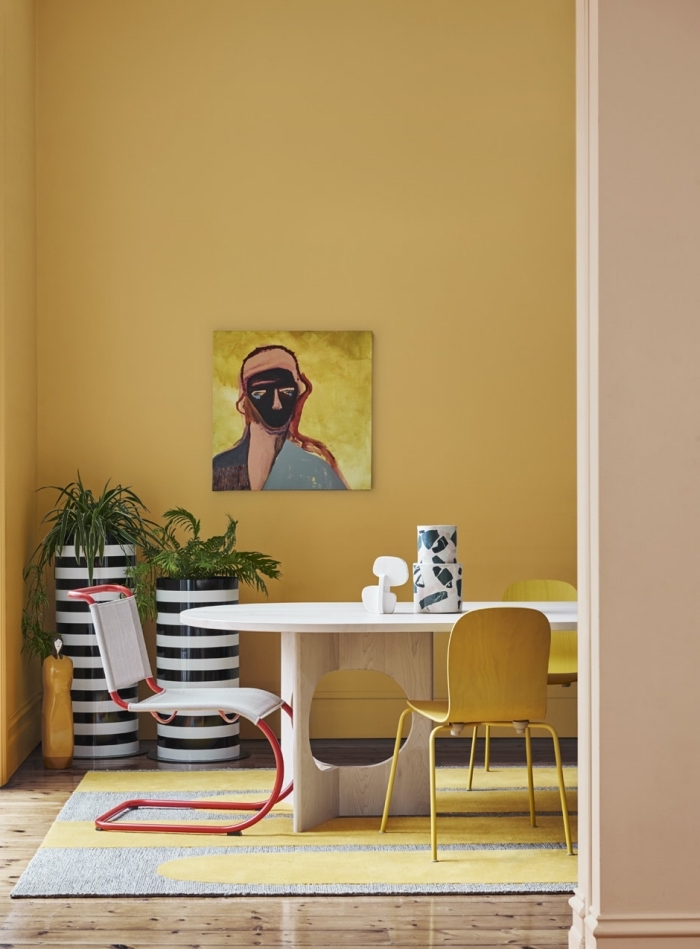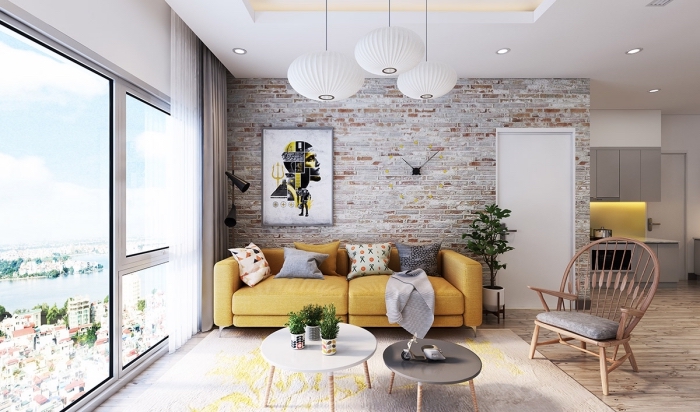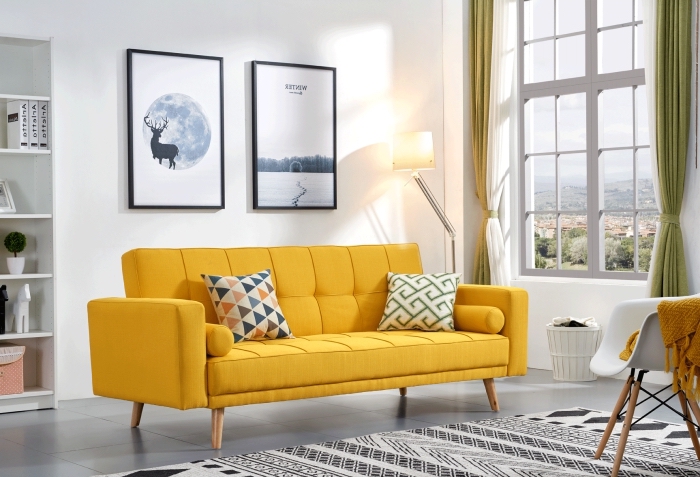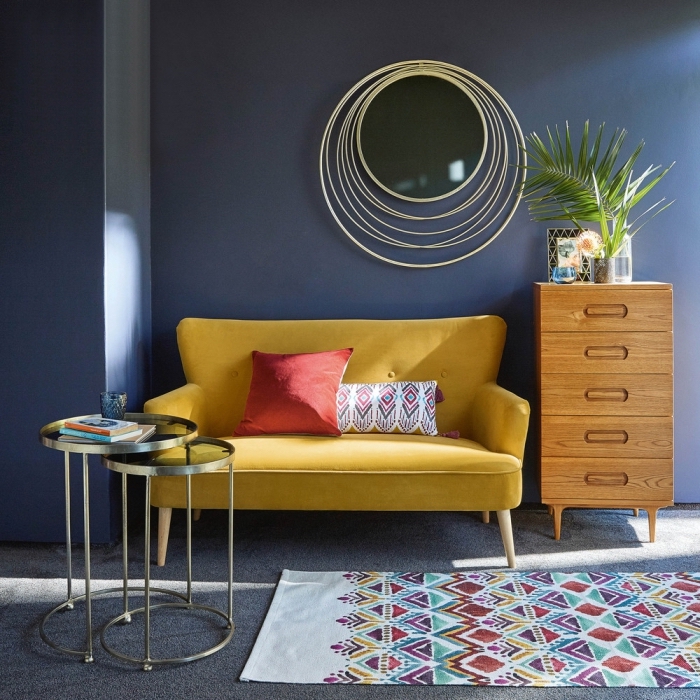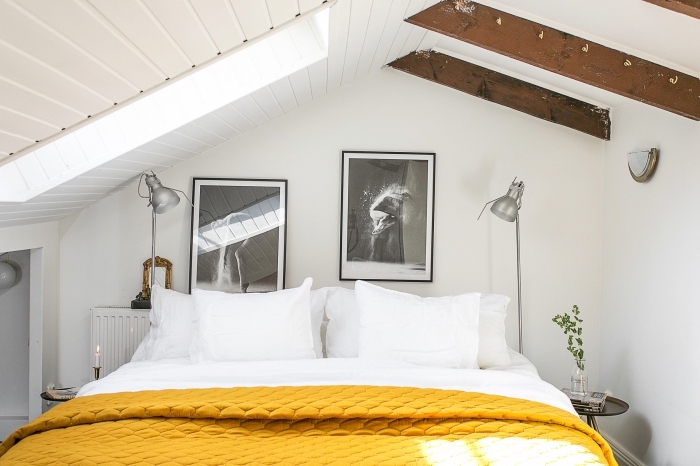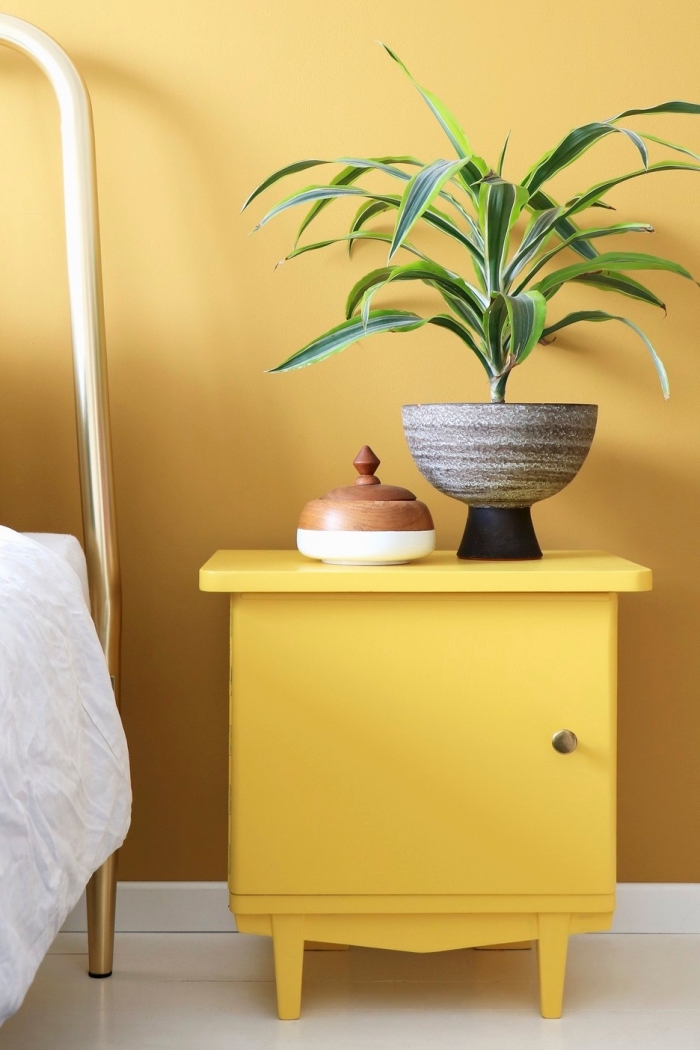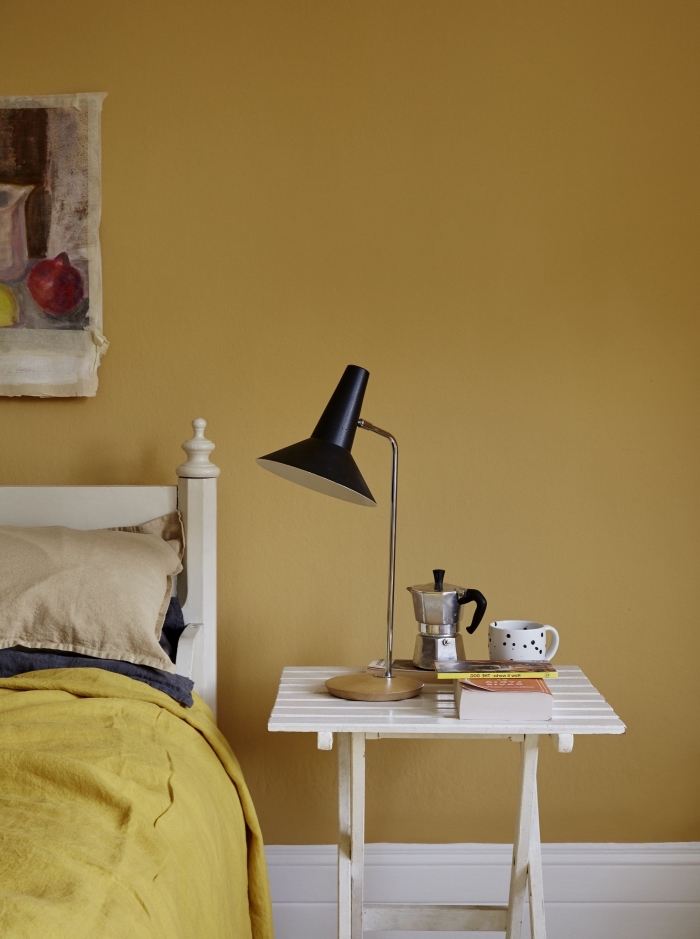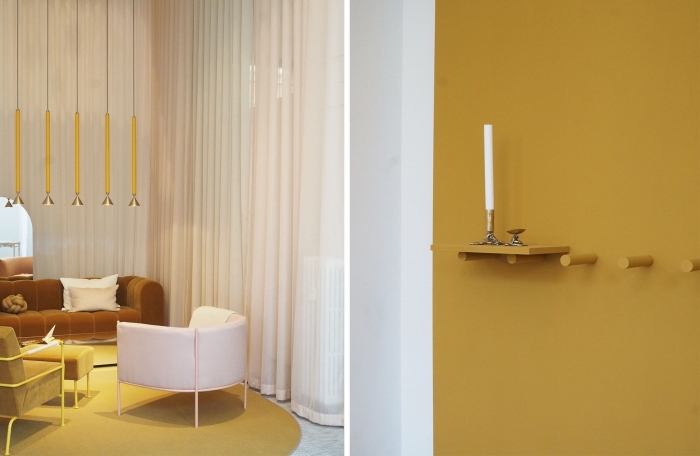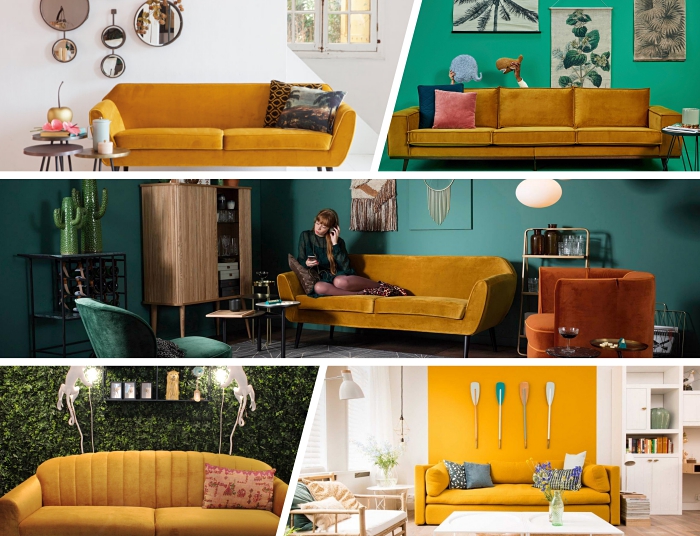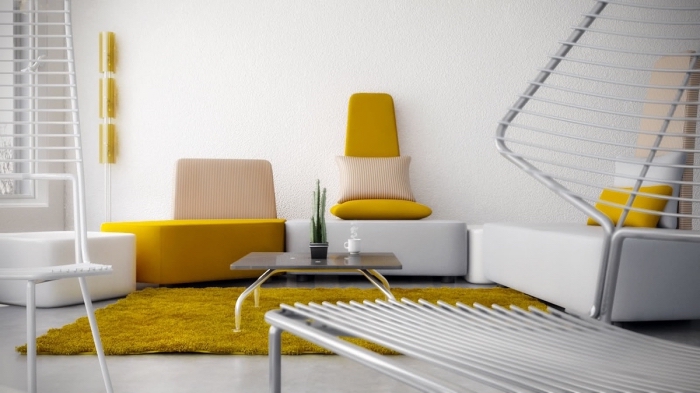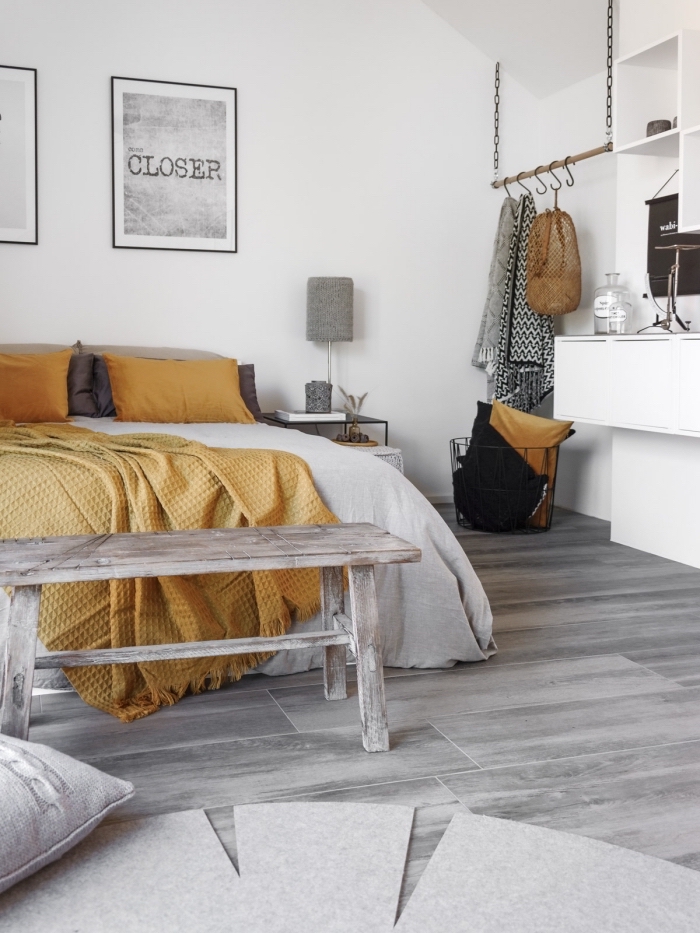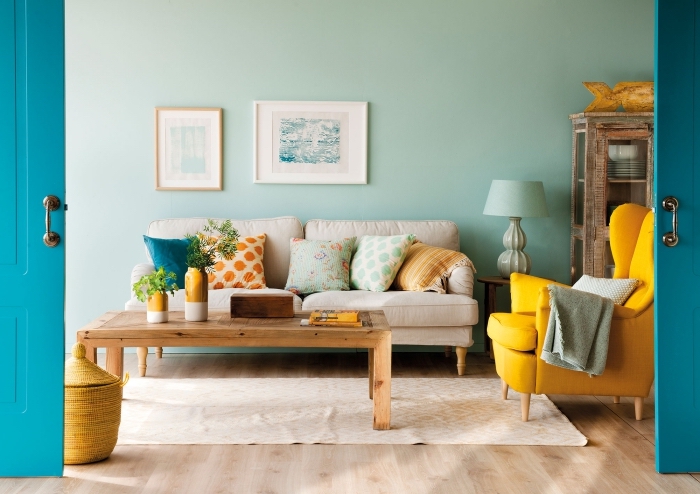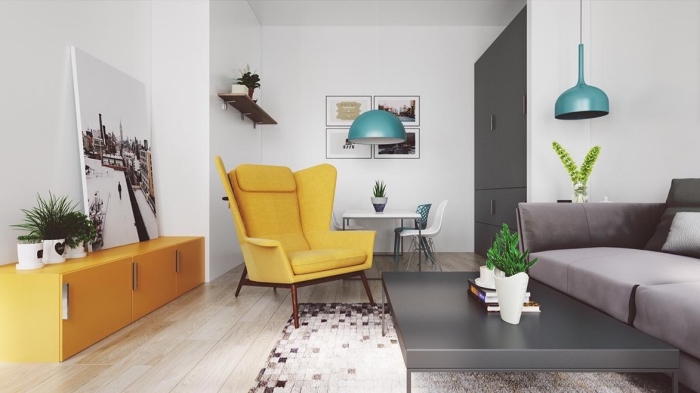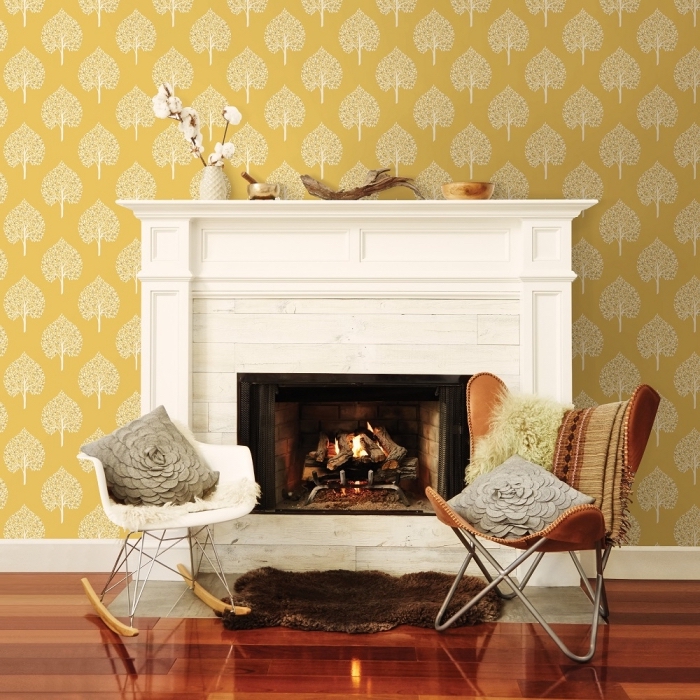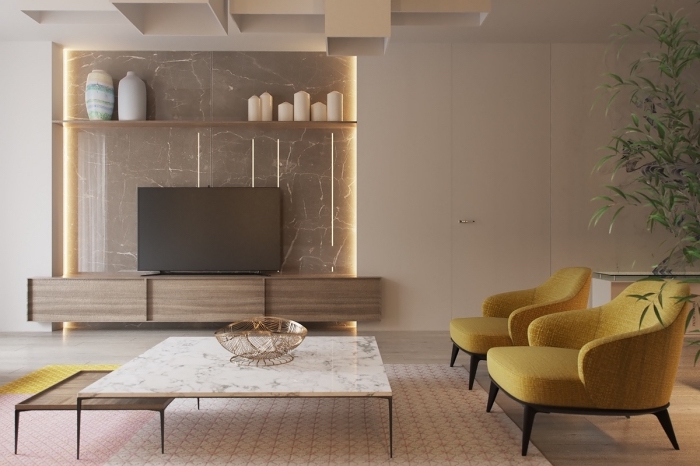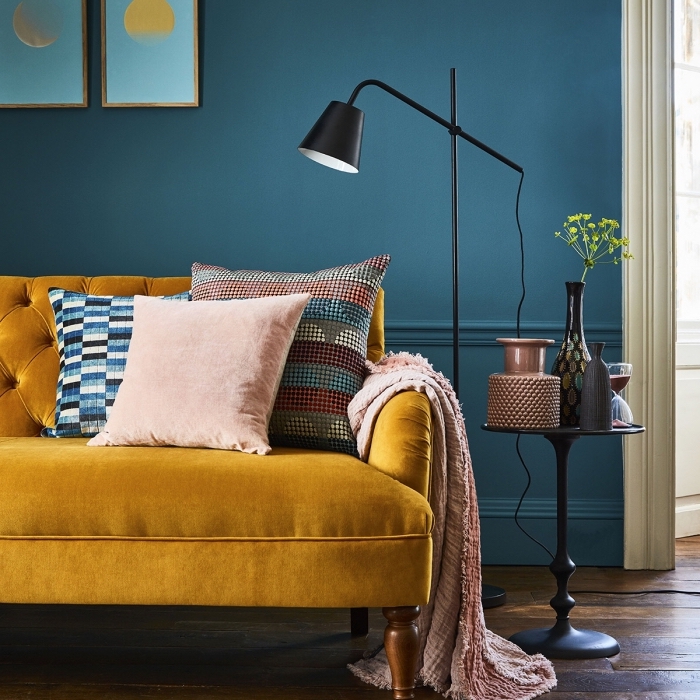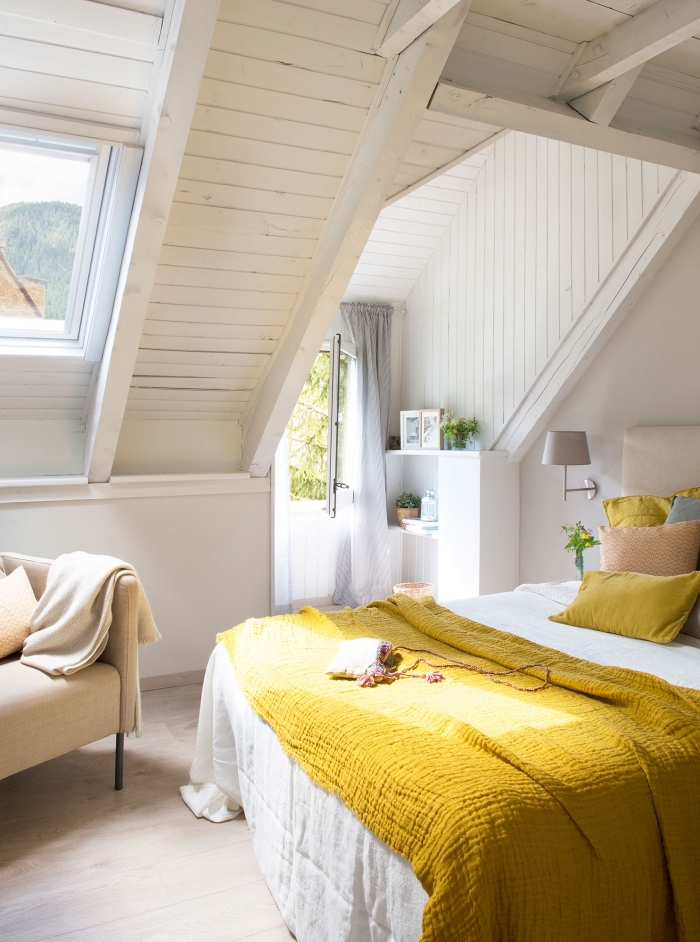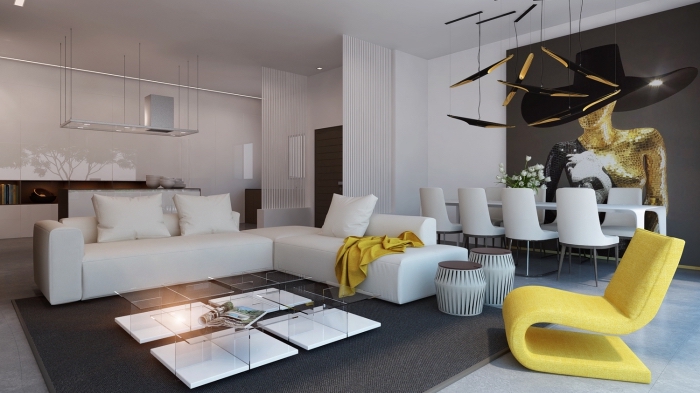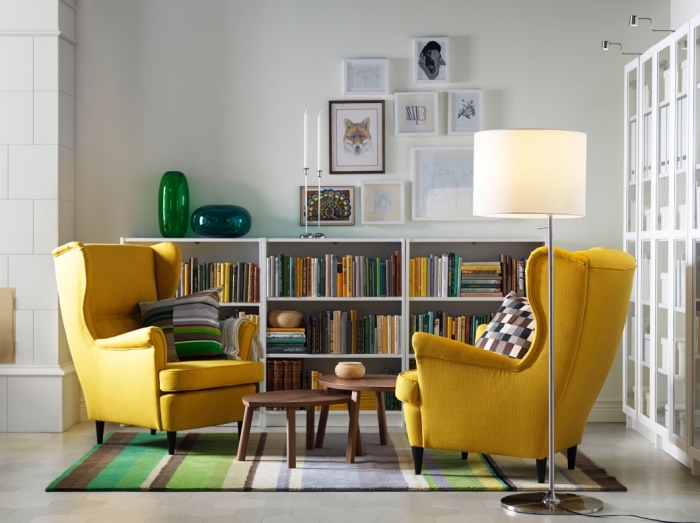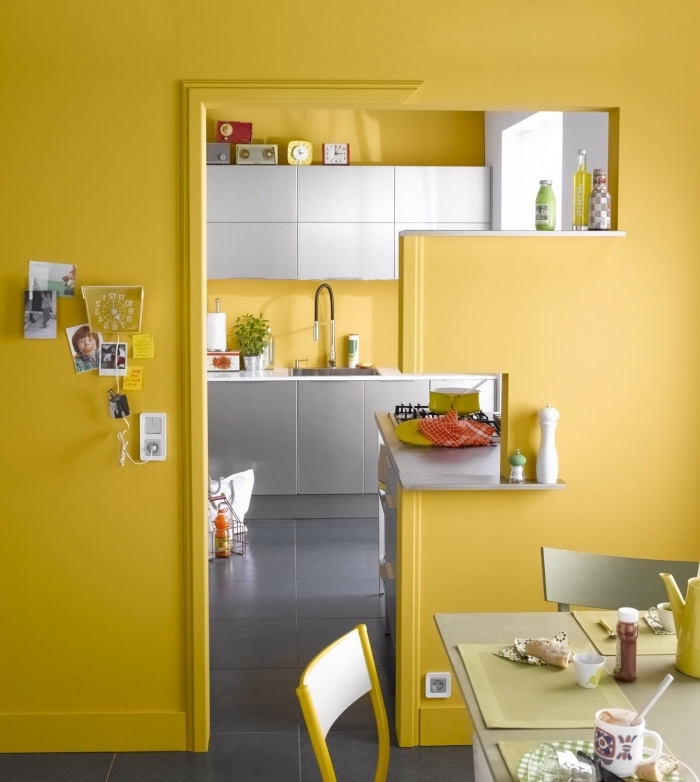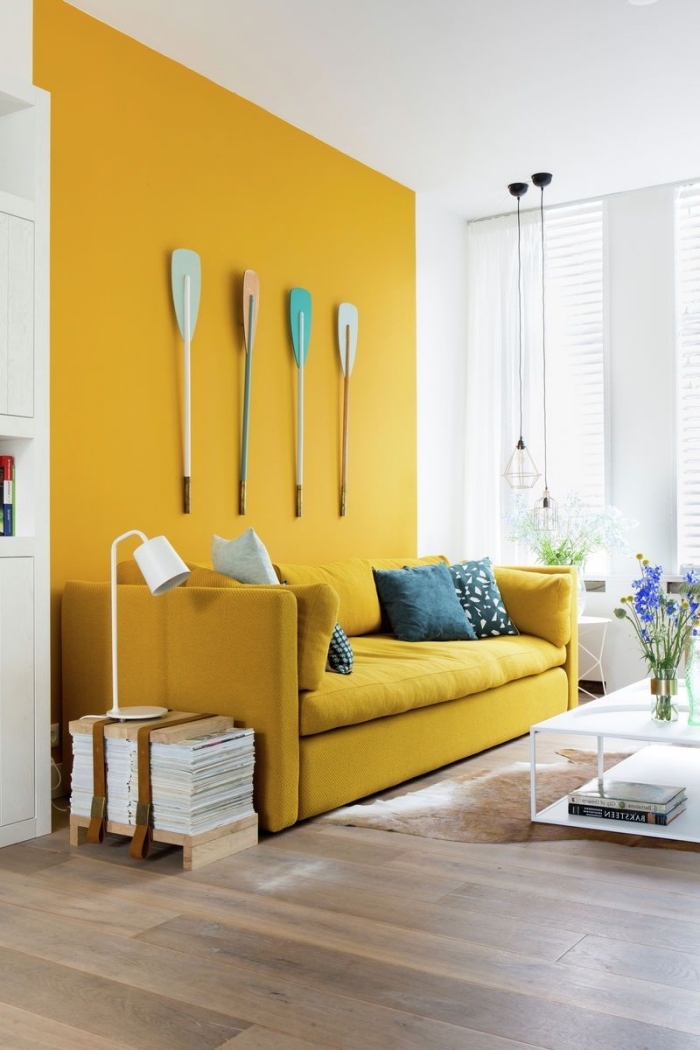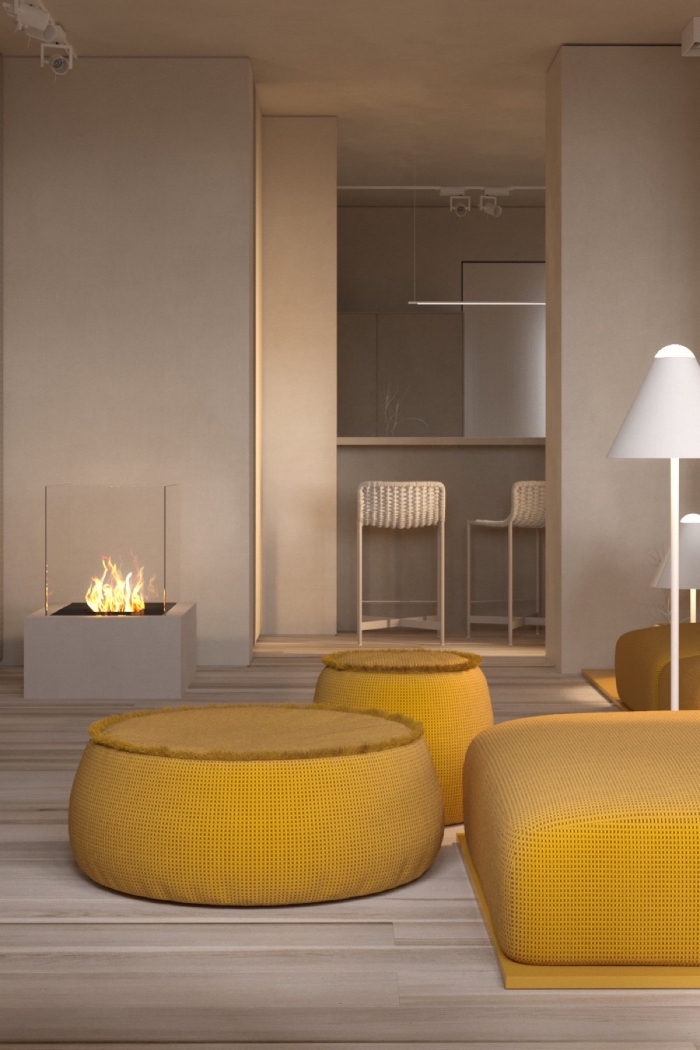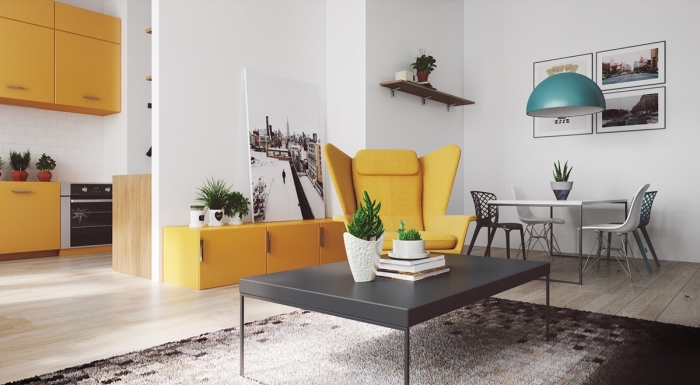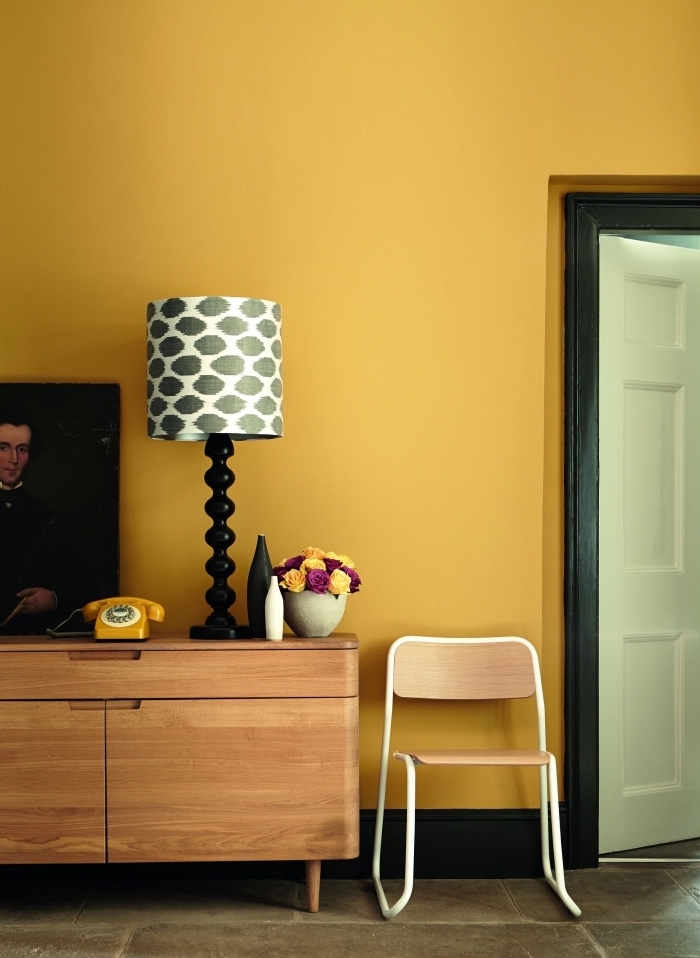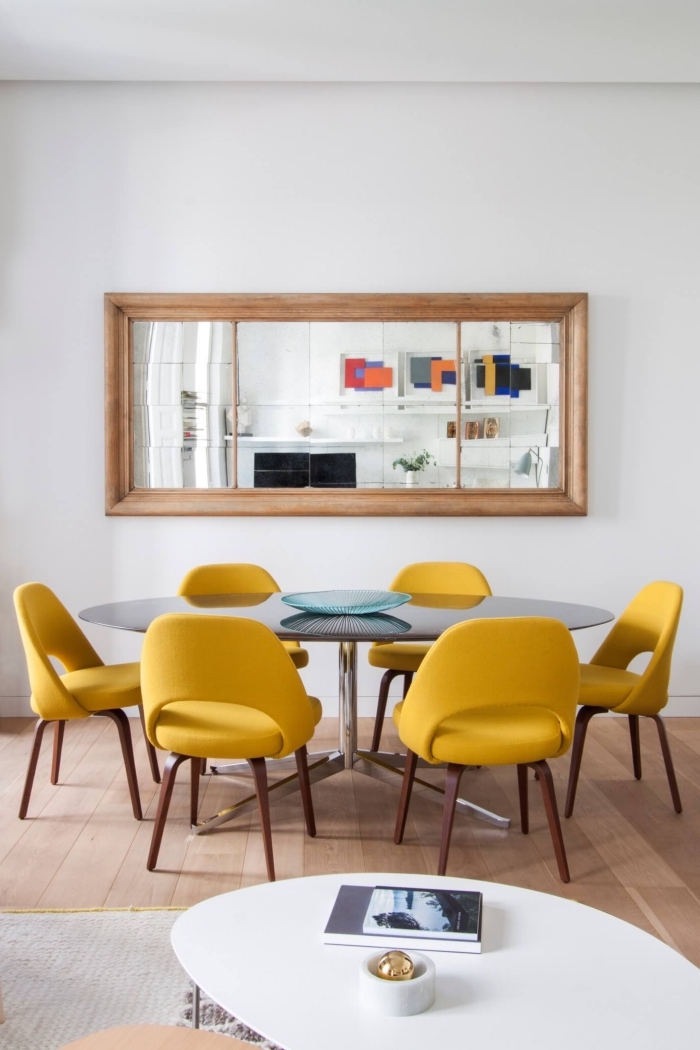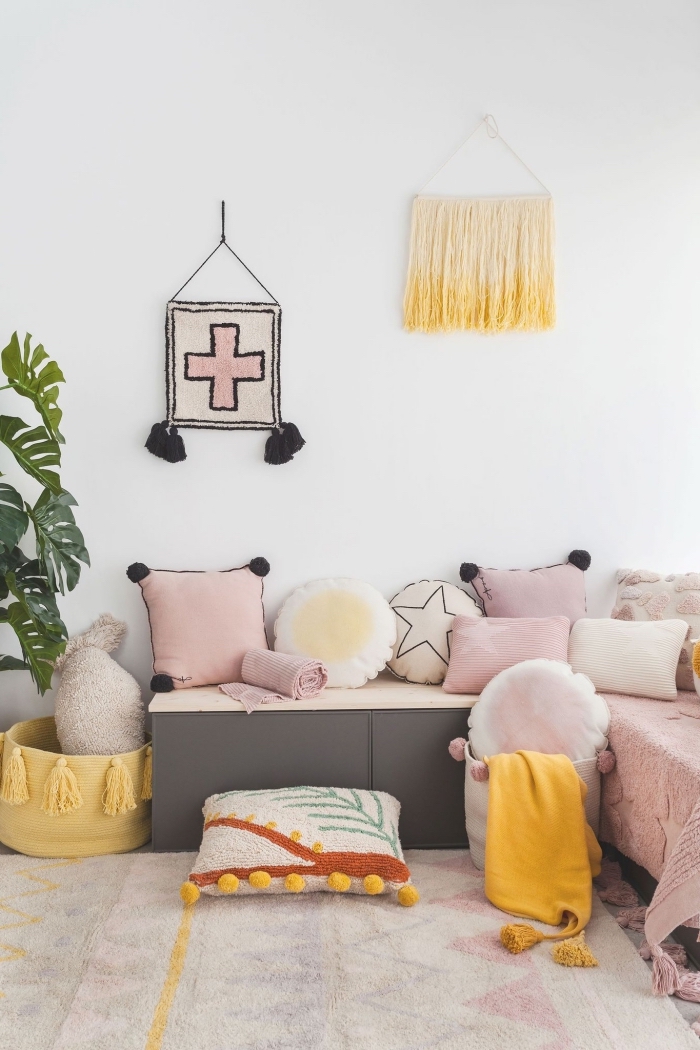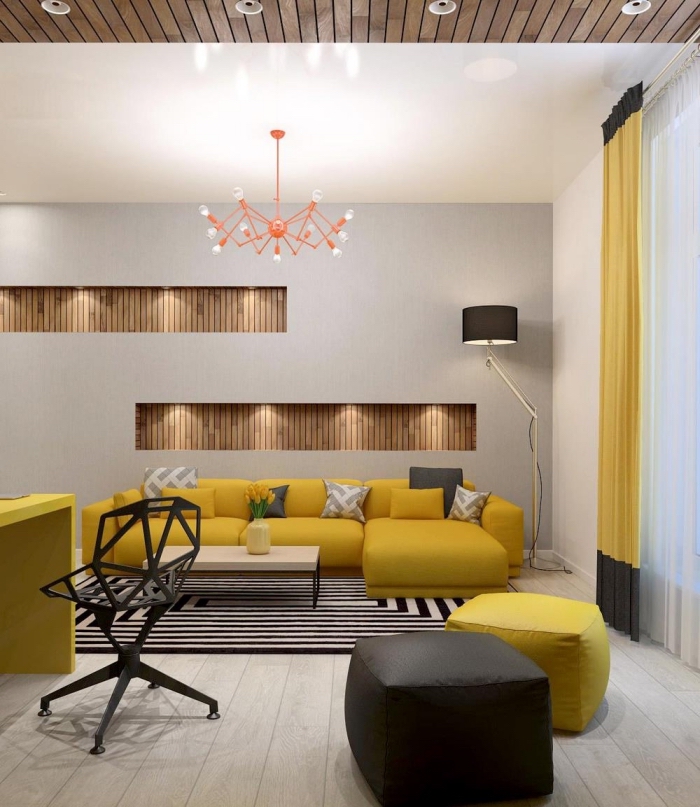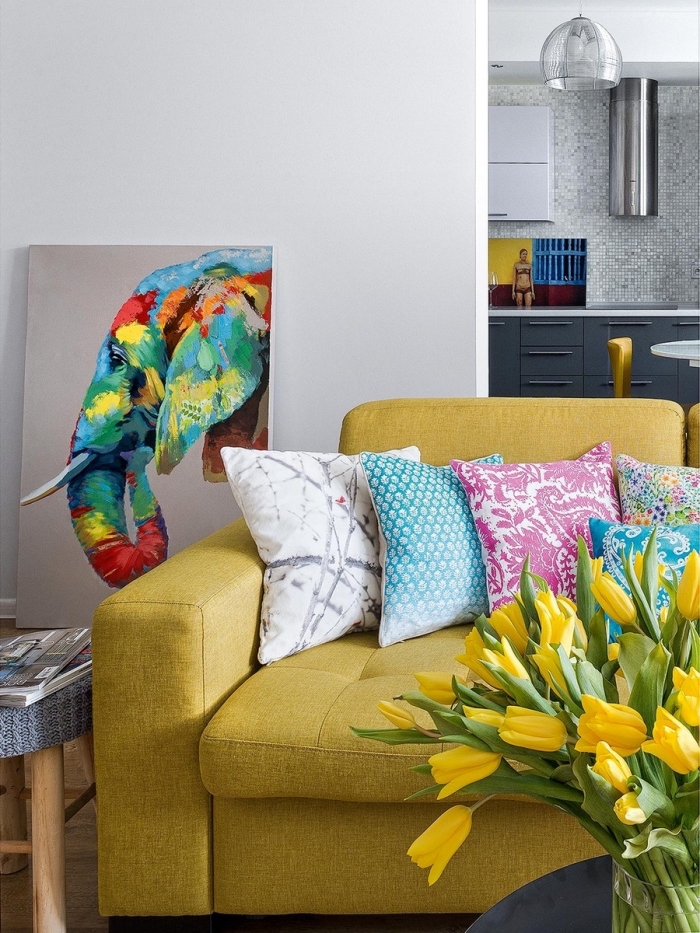 Images via: Pinterest