6 Tips When Building a Liveable Shed
If you have the space available in your backyard, you may want to consider building your own shed house. Maybe you have an existing storage shed that you can simply convert into a shed home, or you want to start from scratch and build your own tiny house.
Shed homes have increased in popularity across Australia. It provides additional space that can be used as a man cave, workout area, bedroom, living space, or hangout space if you want to invite a few friends.
If you do it right, then constructing a liveable shed house will help you save money as it is much more affordable to build than a traditional house.
Are you interested in building your own house and living in a shed? We have all the tips you have to keep in mind before starting your new shed.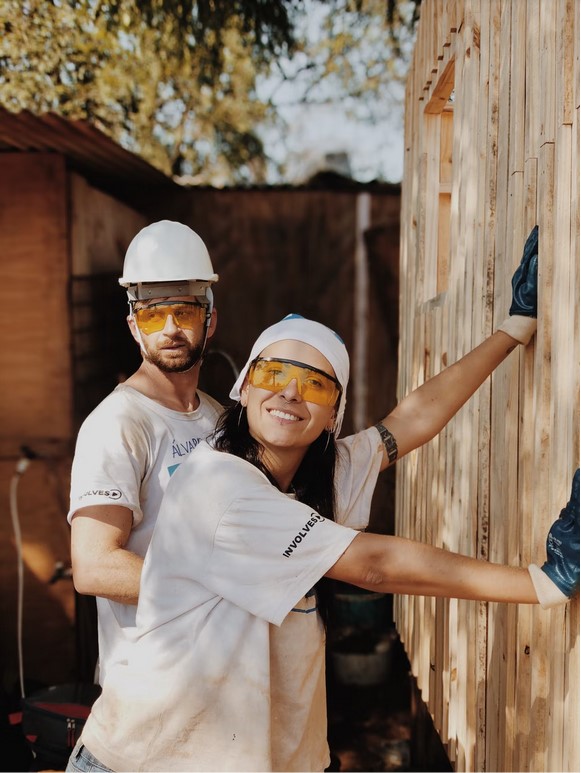 6 Tips for Building Your Own Shed House
When building livable sheds, let's look at some things you need to keep in mind. Whether you are building a large shed or a small cabin shed in the backyard, these pointers will help you during construction.
Tailor the Shed to Your Needs
Before starting construction, you need to ask yourself why you want a livable shed. Some options for a livable shed include:
A tiny house to live in full time.

Using it as an additional living space.

Construct a reading nook where you can settle down with a cup of coffee.

Using it to save space in the house when people come over – they can simply sleep in the shed house.
Deciding from the get-go what you want to use the shed for will help you design the perfect shed.
Get the Right Paperwork
Depending on where you stay, you may have to get building and planning permission for your shed house. This can be a bit tricky, so if you are using a contractor to help you build the shed, ask them for their advice and guidance as they may have gone through the process before.
You will need to schedule an appointment with your local building council or zoning board, so be prepared and double-check any limitations that may apply. A mobile shed house is less likely to require planning permits or development approval.
Find the Perfect Location
You will have to find a great location for your shed if you don't want to trudge far to get to your chill-out spot if it is in the backyard.
You need to consider how dry the soil is, as you don't want your shed walls to start rotting from the bottom because it is at a low point on the property.
Think about natural lighting and how the shed should be aligned.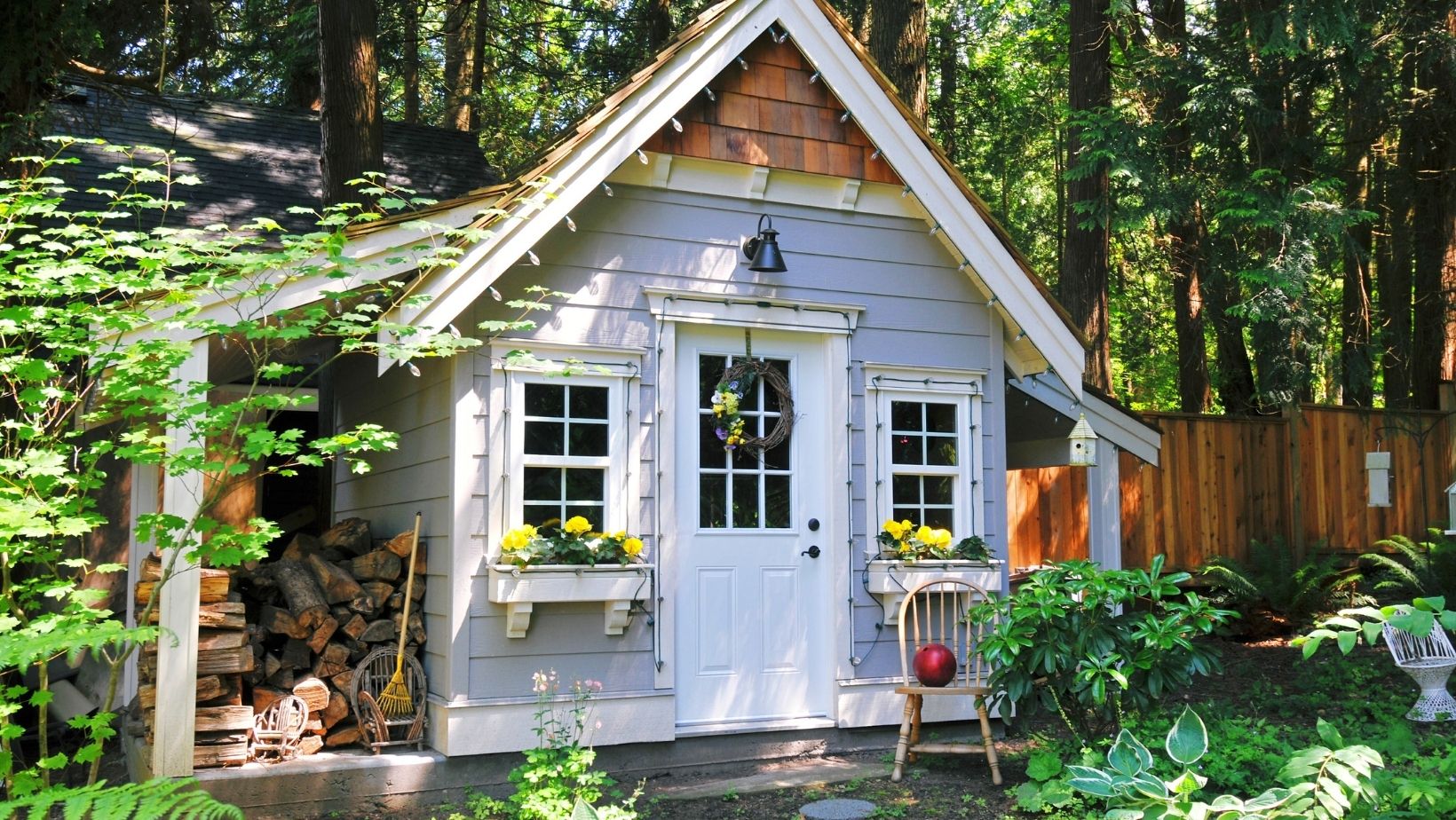 Does the Shed Have a Good Resale Value?
Many homes with a granny flat behind the main house or extra features like an outdoor gym or kitchen will have an improved resale value.
If the shed was not built to a high standard and does not compliment the full house, a real estate agent might recommend removing or demolishing the shed house.
Get a Good Foundation
If you plan to spend time in your shed, you should probably invest in a rock-solid foundation.
At the most basic, you can remove grass and compact a gravel base for the shed house to help with drainage and prevent it from becoming waterlogged. 
A more costly solution is to use a concrete slab as a foundation to prevent the floors from warping.
Remember To Make It Comfortable
If you plan to use your livable shed as an escape from your house, you want to make sure it has adequate lighting to create an ambience and make it functional. Use natural light, and consider overhead lights or wall sconces for nighttime.
Even though it is just a shed, you should aim to make it as comfortable as possible. You should consider installing a ventilation system if there are not enough windows, and also seal cracks and consider insulation if you live in a colder climate.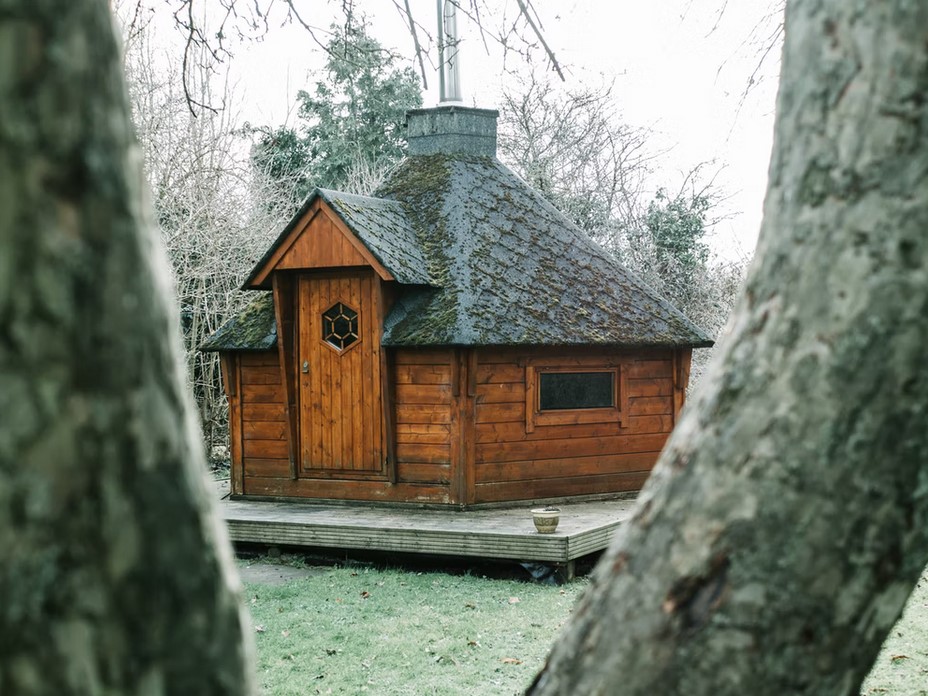 Final Thoughts
Tiny homes are quickly becoming more popular in Australia, and by following the advice mentioned above, you will soon have a low-cost shed home to call your own.