35 Clever DIY ideas on where to plant strawberries
Fresh strawberries from your own garden are particularly tasty and aromatic. If you want to harvest your own strawberries in summer, you should start growing the plants in spring. The best time to plant strawberries is in late April to mid-June. The main season for the harvest is then between the beginning of May and the end of July. Strawberries are easy to grow and grow pretty much anywhere, as long as they have nutrient-rich soil and a sunny spot. Whether in the garden or in pots, on the balcony, or on the windowsill – in this article we will show you some of the best ideas on how to grow strawberries in a space-saving way.
If you don't have space in the garden or on the balcony, you can try growing strawberries vertically. Pyramids, towers, and pipes with strawberries take up very little space and easily fit on any small balcony or terrace.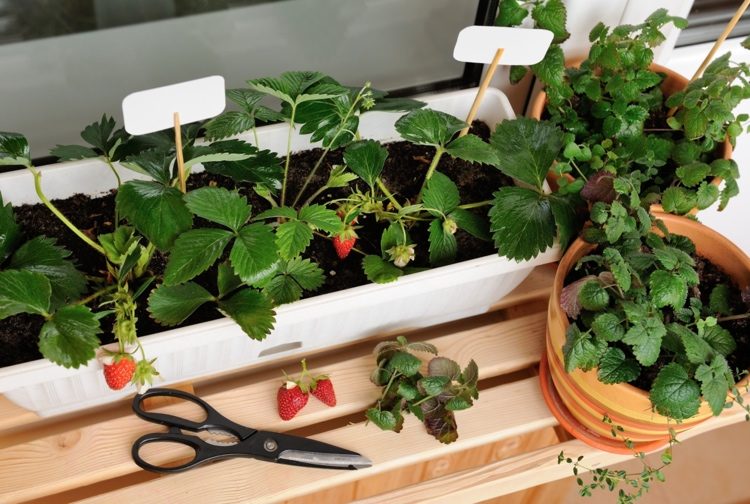 Another advantage of growing strawberries in a pot or a kind of raised bed is that the ripening fruits have no contact with the ground and are therefore in front Dirt, rot, disease, and snails are protected. You can also give your plants exactly the conditions they love, for example by placing the planter or raised bed in the sunniest location to promote ideal growth.
No matter which strawberry planting idea you choose, it's important to note that you should water your plants regularly to keep them hydrated. It is also important to fortify the soil with a potash fertilizer weekly during the growing season to ensure a good harvest. You can read more about the care of strawberries in our guide.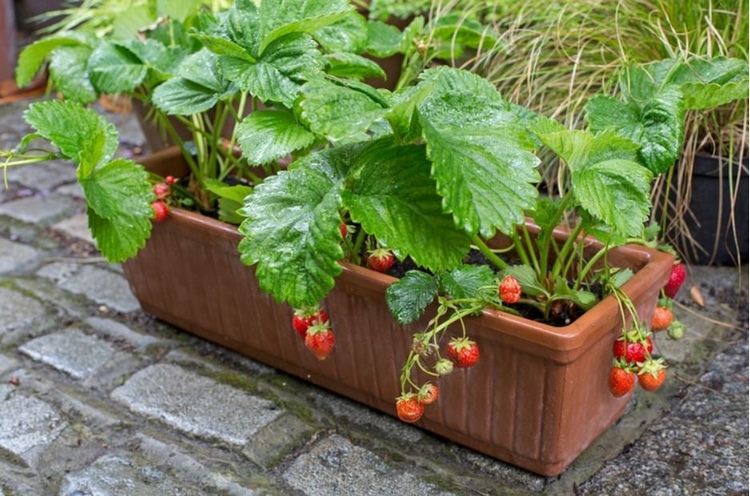 Strawberries also grow well in a pot, but they must not be too small for the plants to develop properly. How much space do strawberries need in the pot? Each strawberry plant usually needs about 25-30 cm³ of the substrate. For example, you can place a maximum of 3 young plants (seedlings) in a pot measuring 25 cm x 25 cm. The disadvantage of this cultivation method is that it has low yields. You will therefore need several pots for a larger yield.
Terracotta pots are ideal for growing strawberries because they retain the warmth of the sun's rays for longer. They're also heavier than other materials, which makes them perfect for an unprotected patio or garden stairs. Just make sure that the soil dries out faster in terracotta pots and tubs. Plastic pots are lighter, but they are impermeable to water and can lead to waterlogging.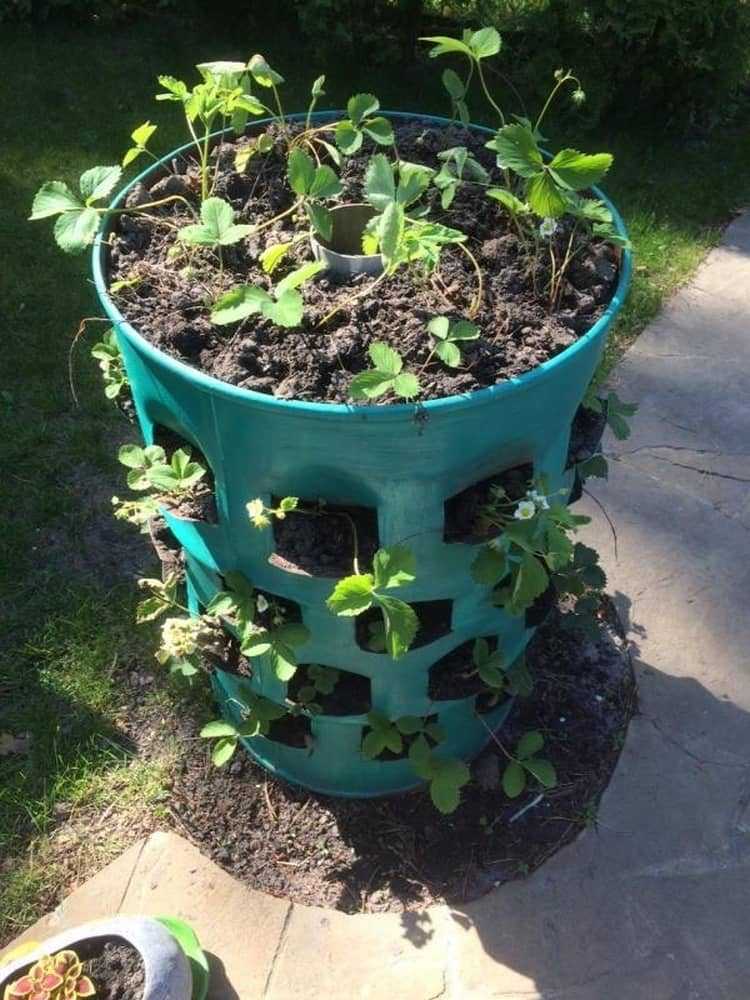 In order to grow as many strawberries as possible in the smallest possible area, you can also build a pot tower. It is ideal for the terrace and balcony. You simply need several pots of different sizes, which you then fill with soil and stack to form a tower. The plants are then placed on the free edges of the pot and at the top.
Strawberries can also be planted in the flower box or bed. Thanks to its compact shape, it is perfect for the windowsill or a balcony. Here, too, it is important that the strawberry plants have enough space available. For example, you can plant 4 seedlings in a balcony box measuring 60 cm x 15 cm x 18 cm. For larger yields, you should plant several window boxes with strawberries again.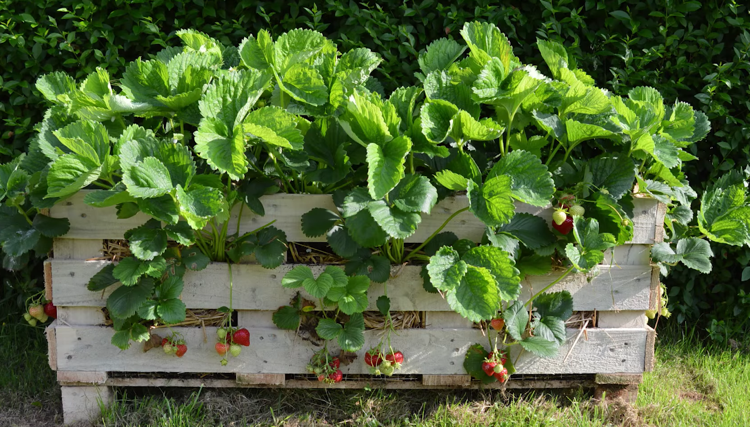 Do you need more optical inspiration?  just check the following images  DIY ideas on where to plant strawberries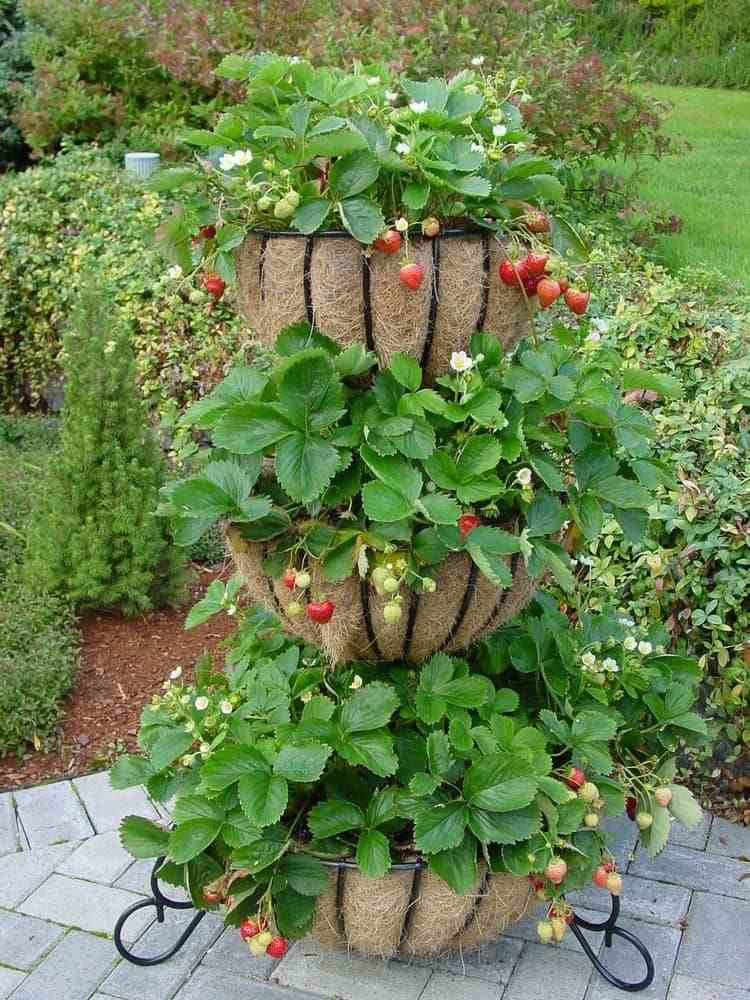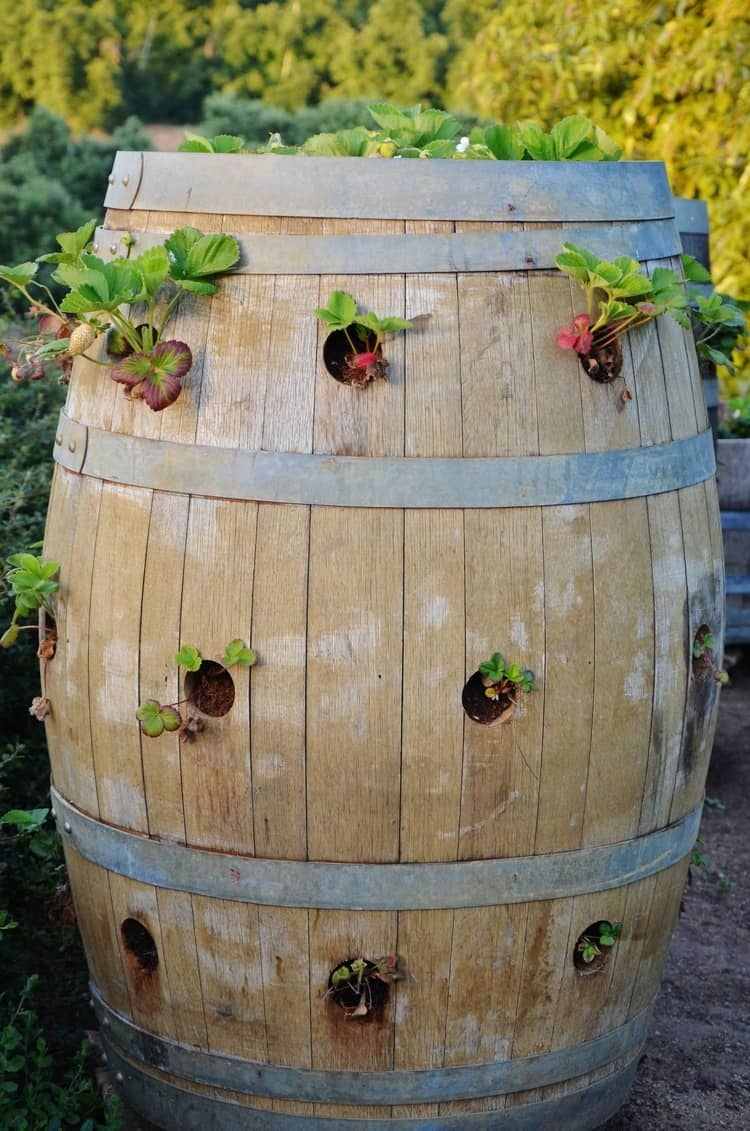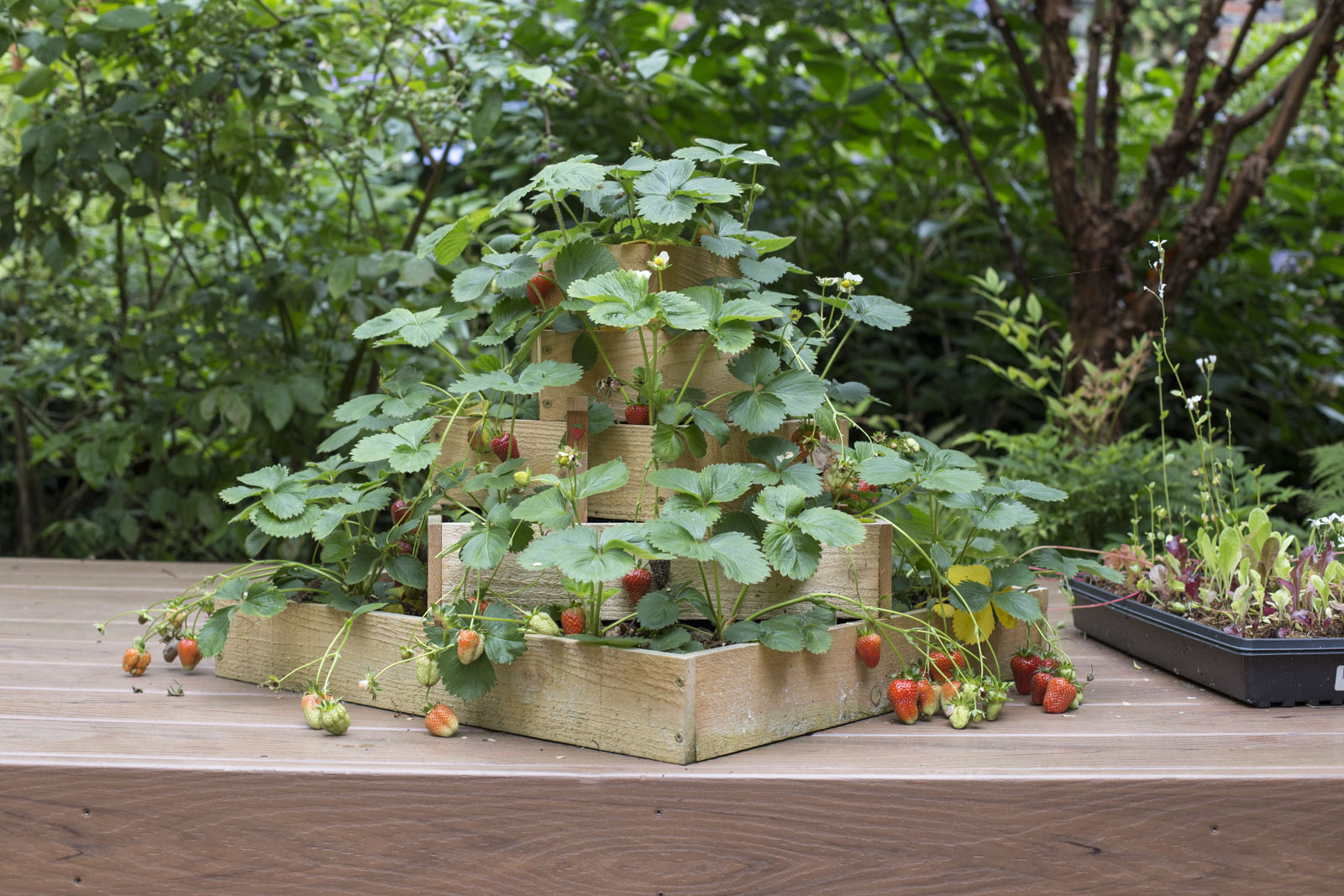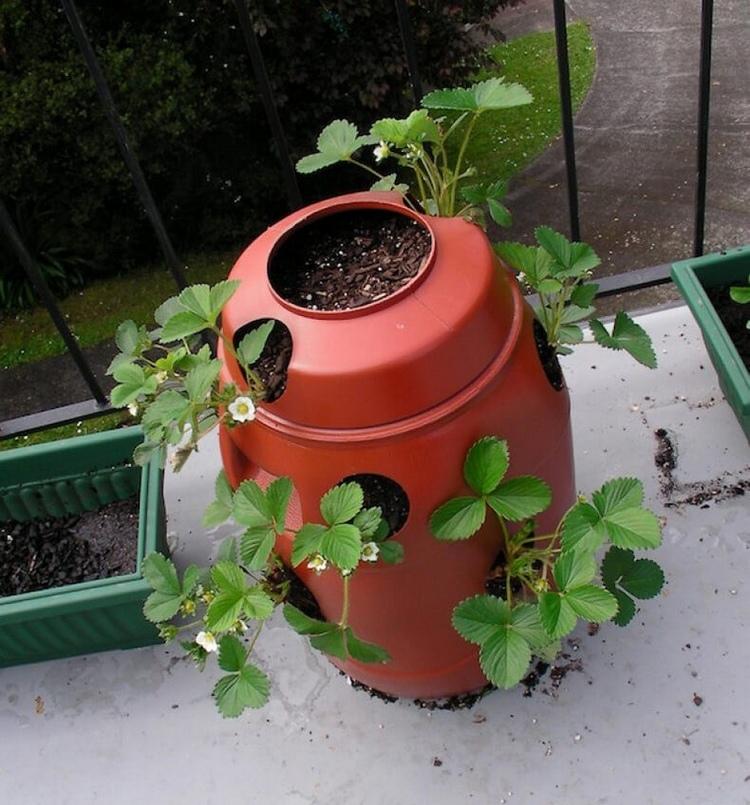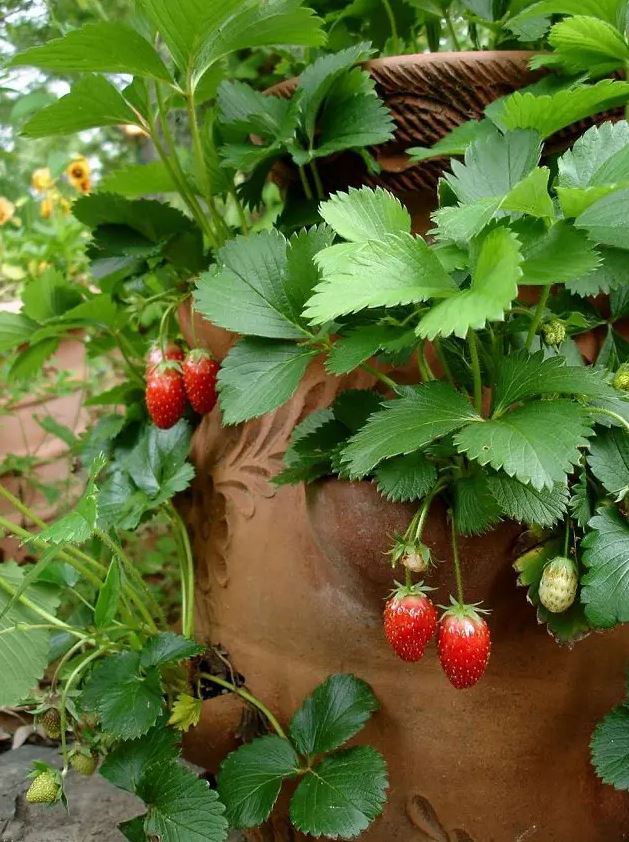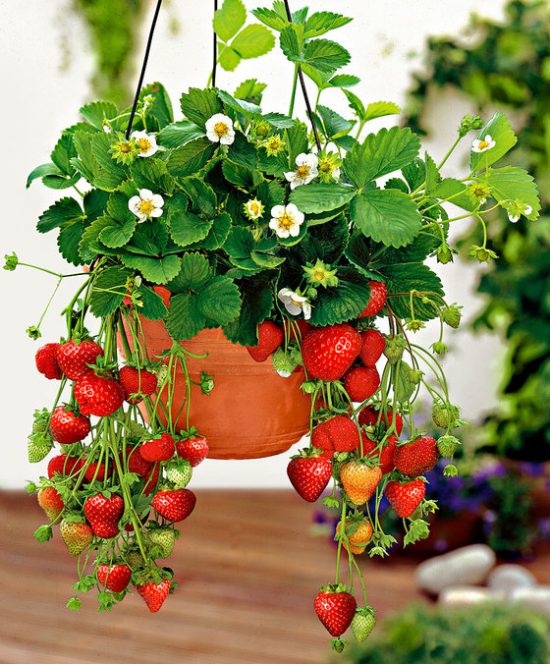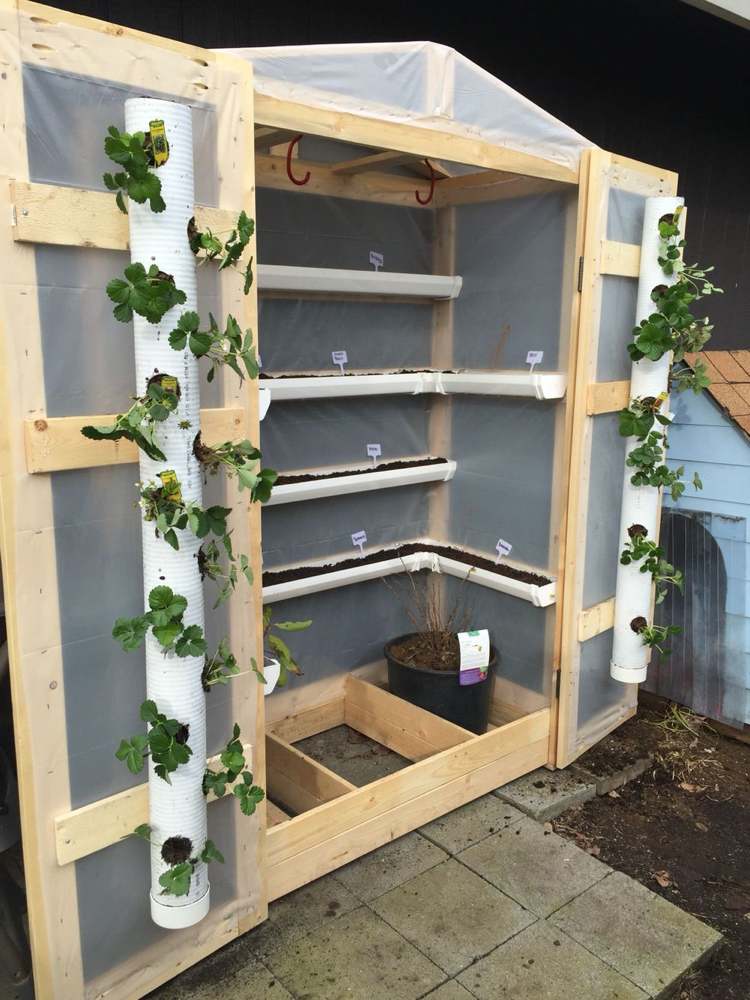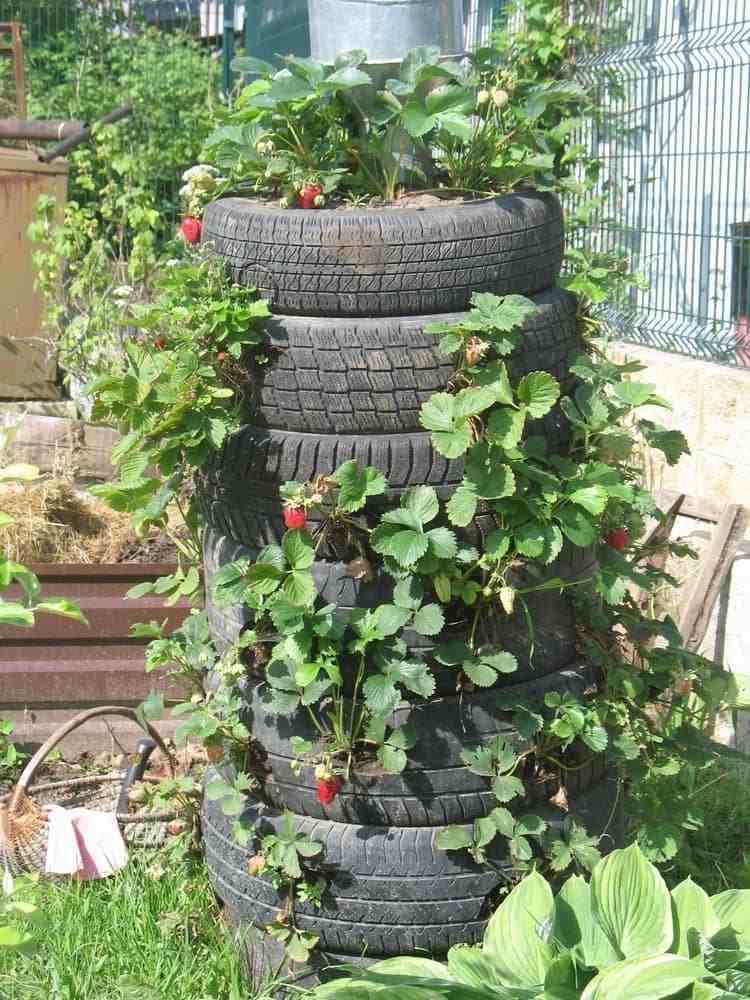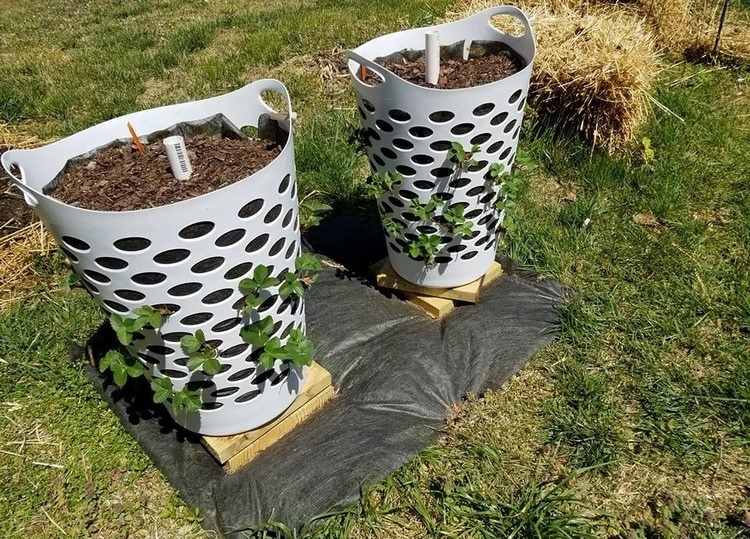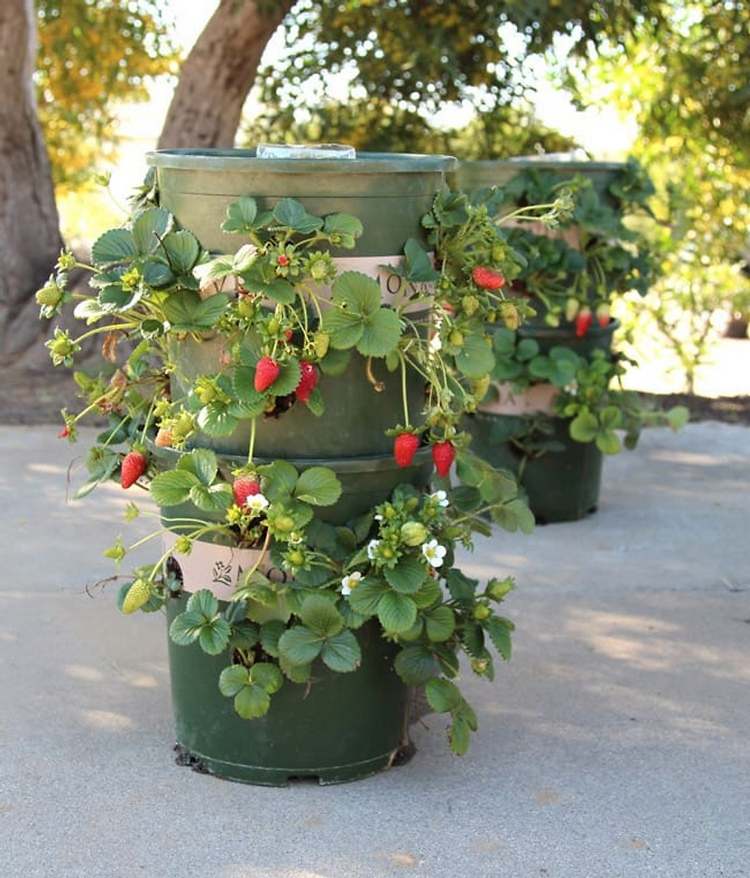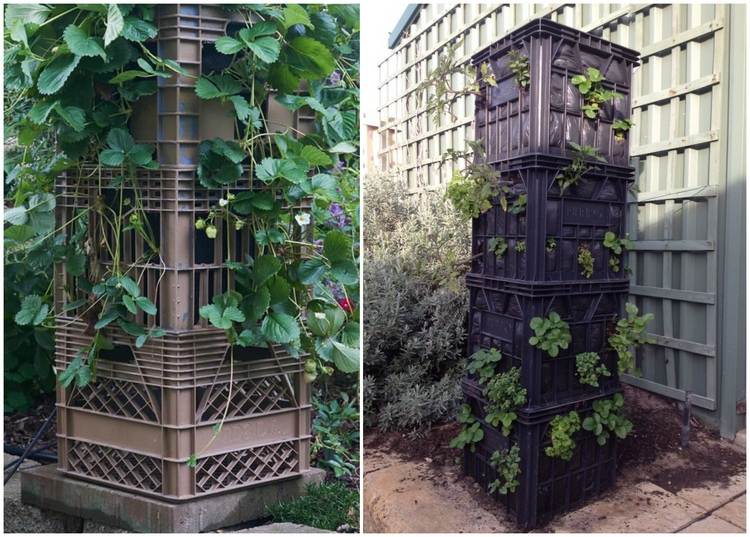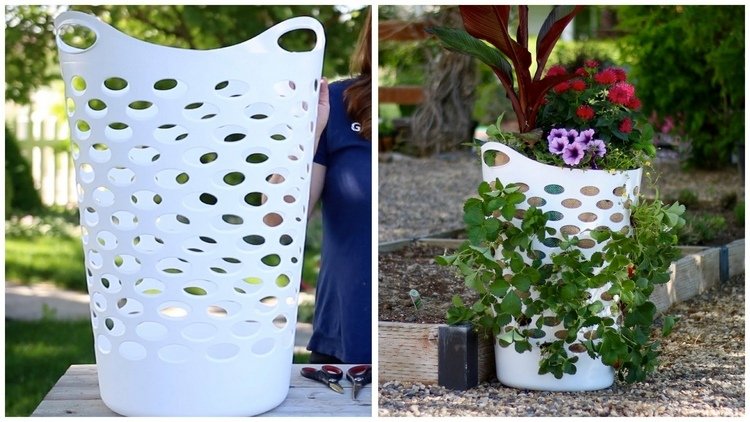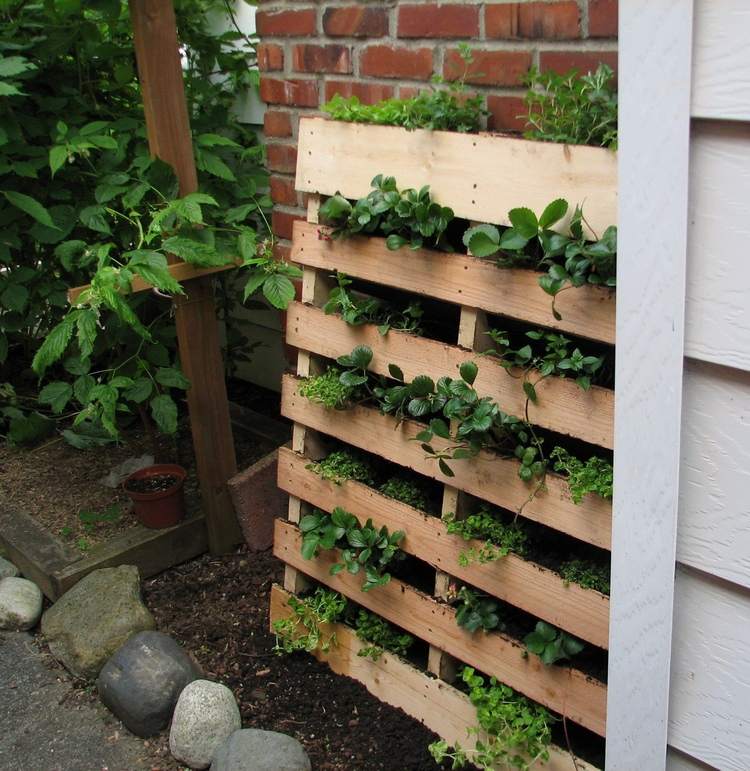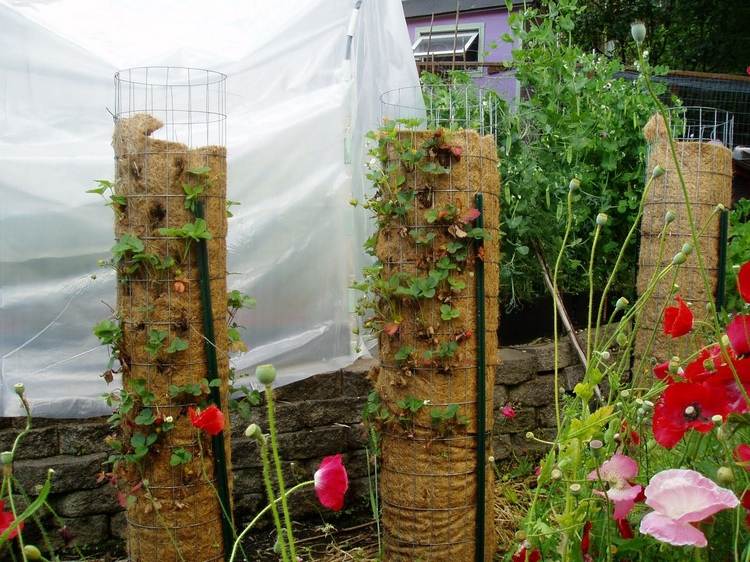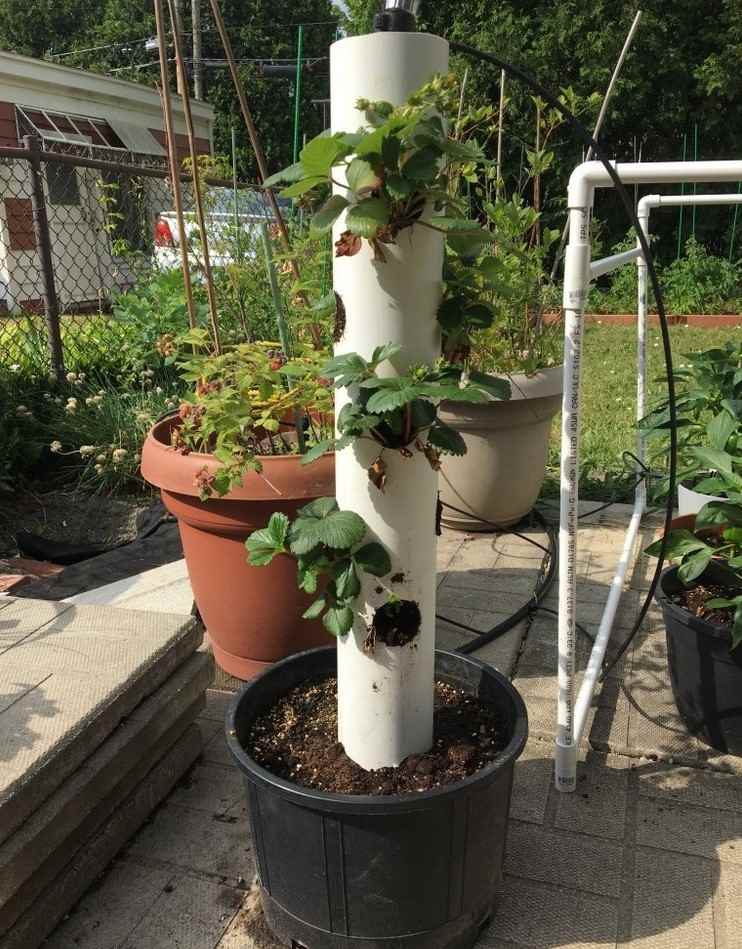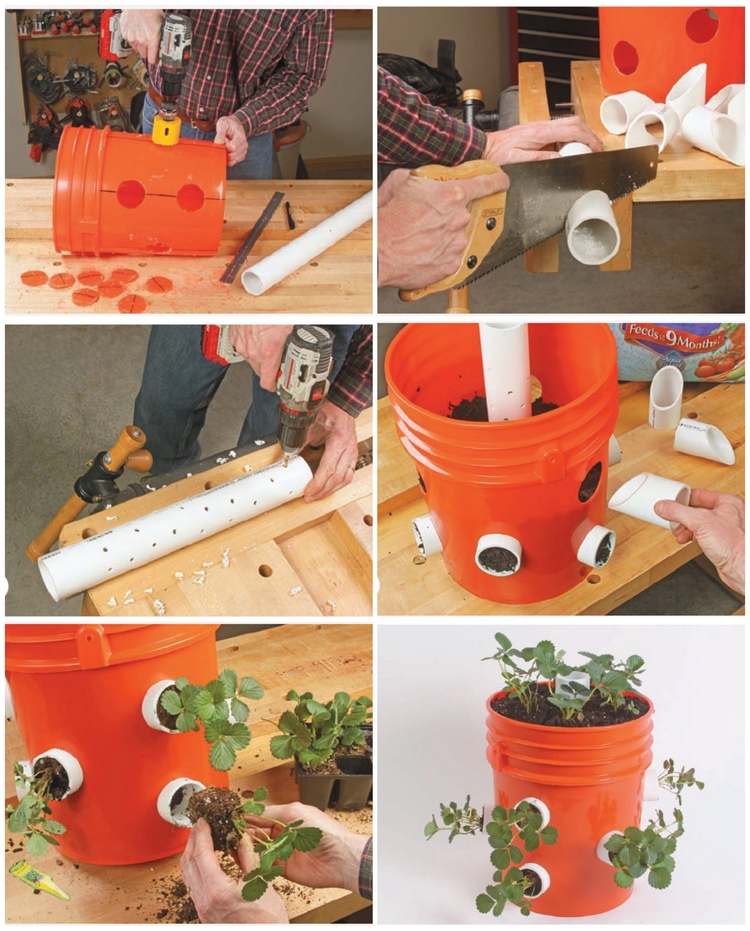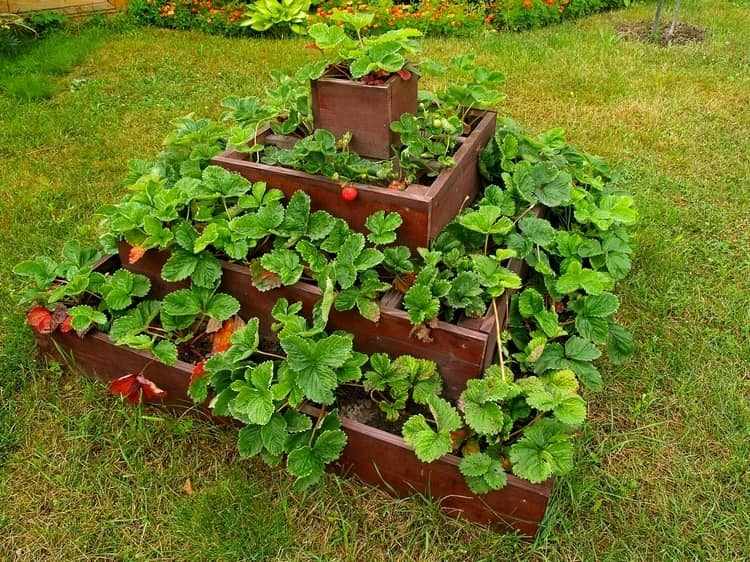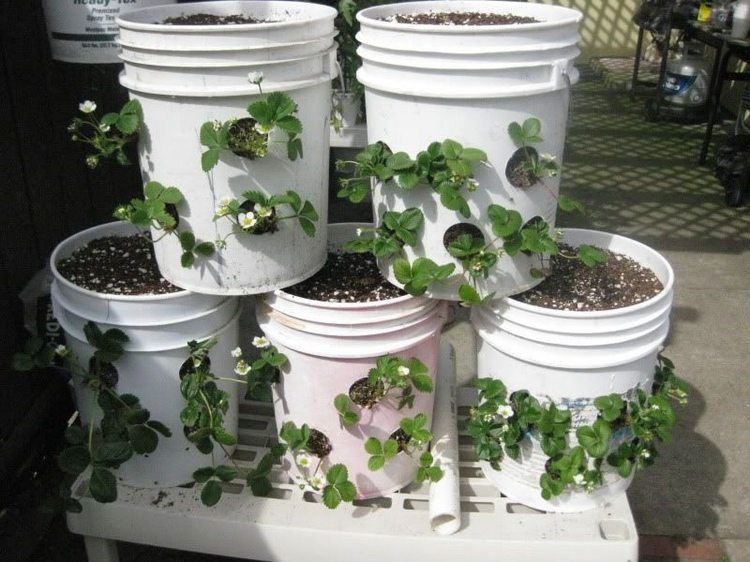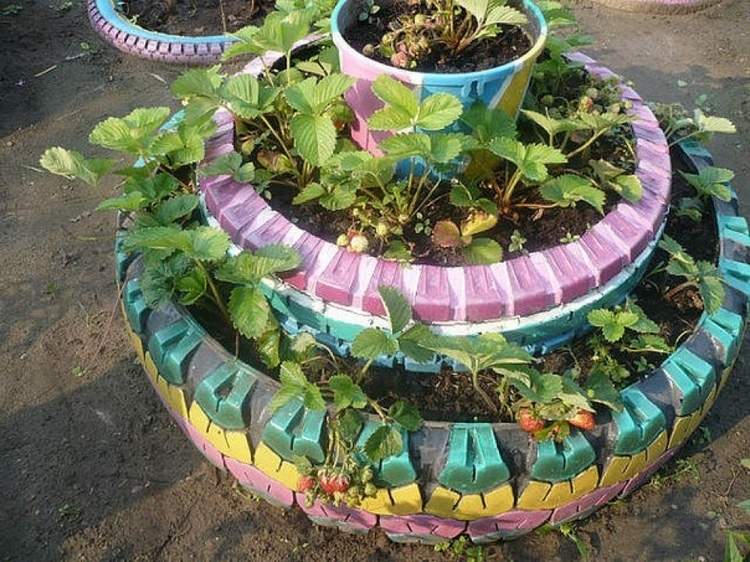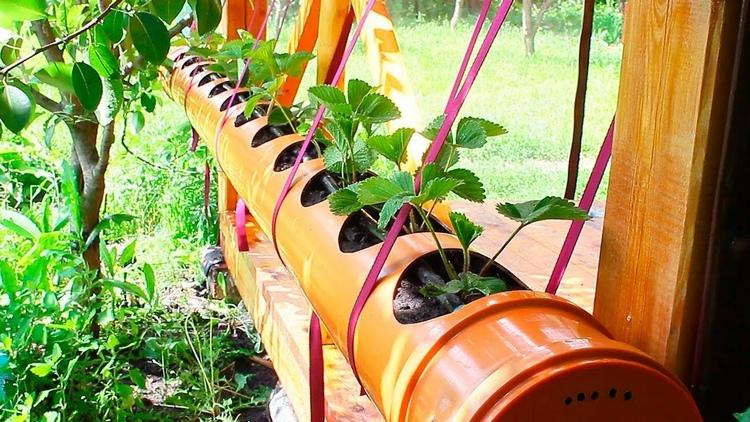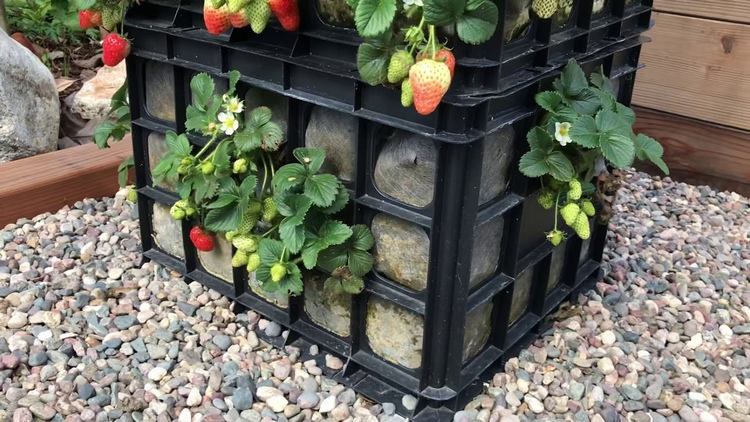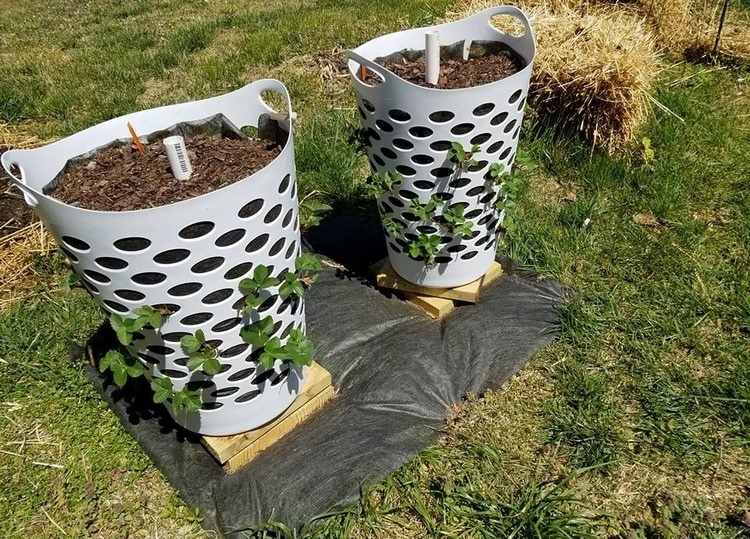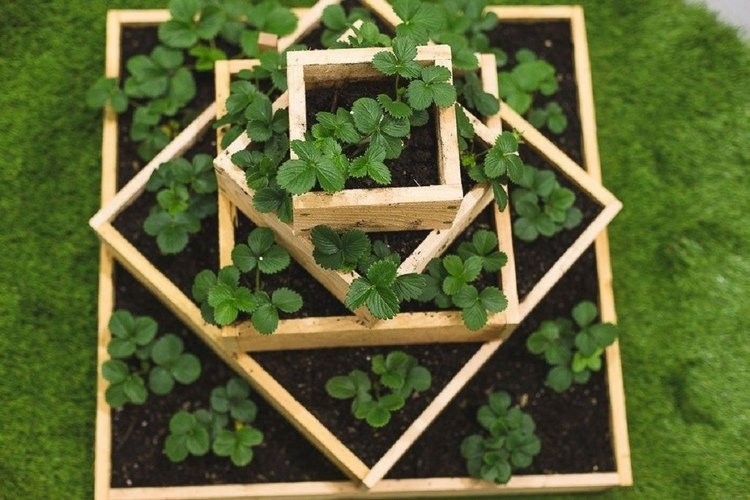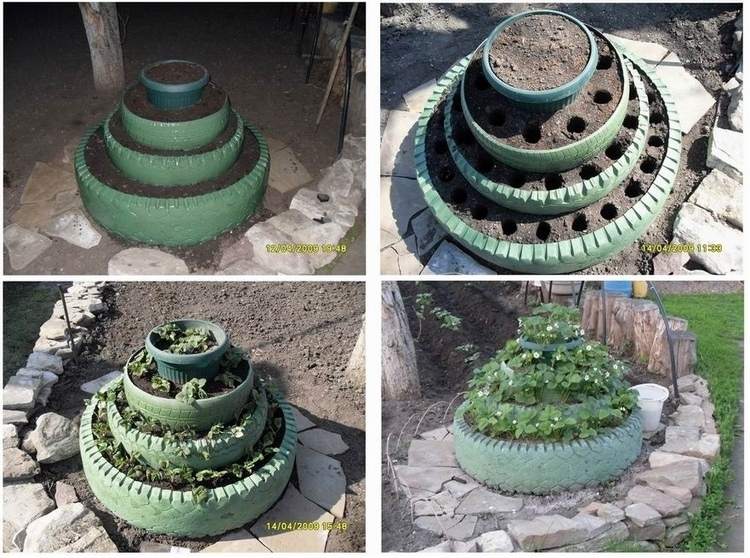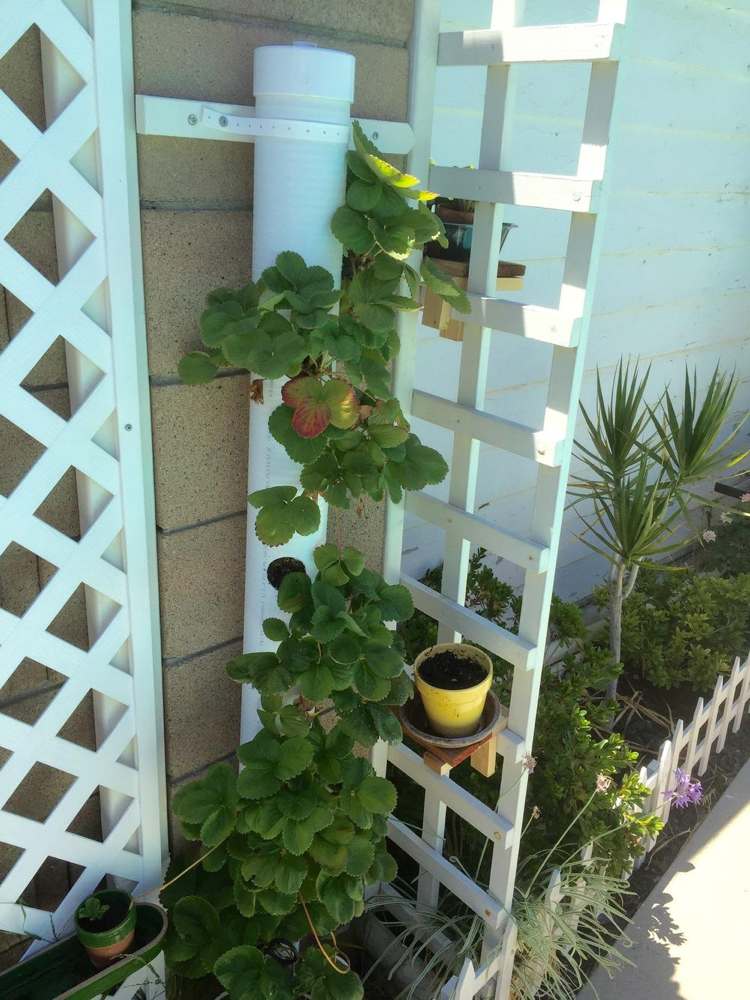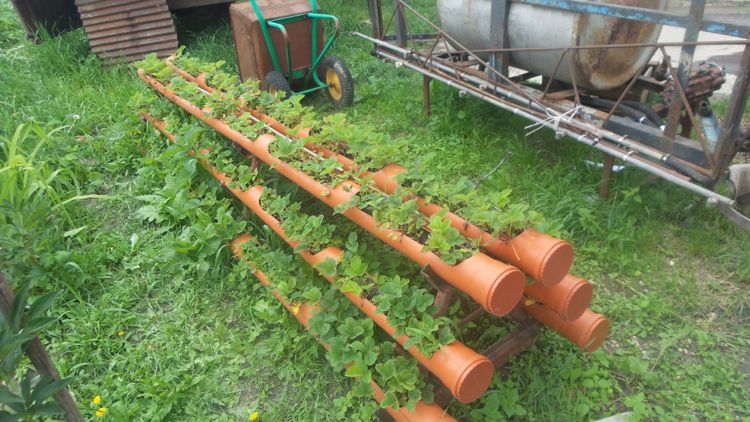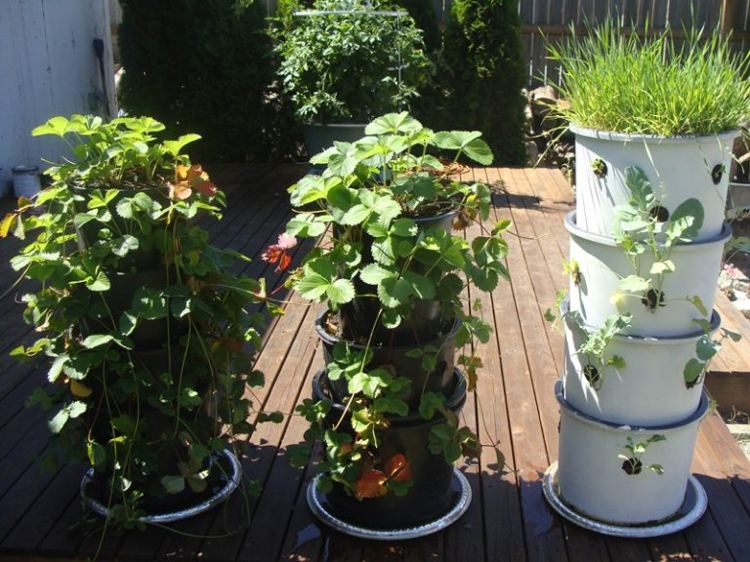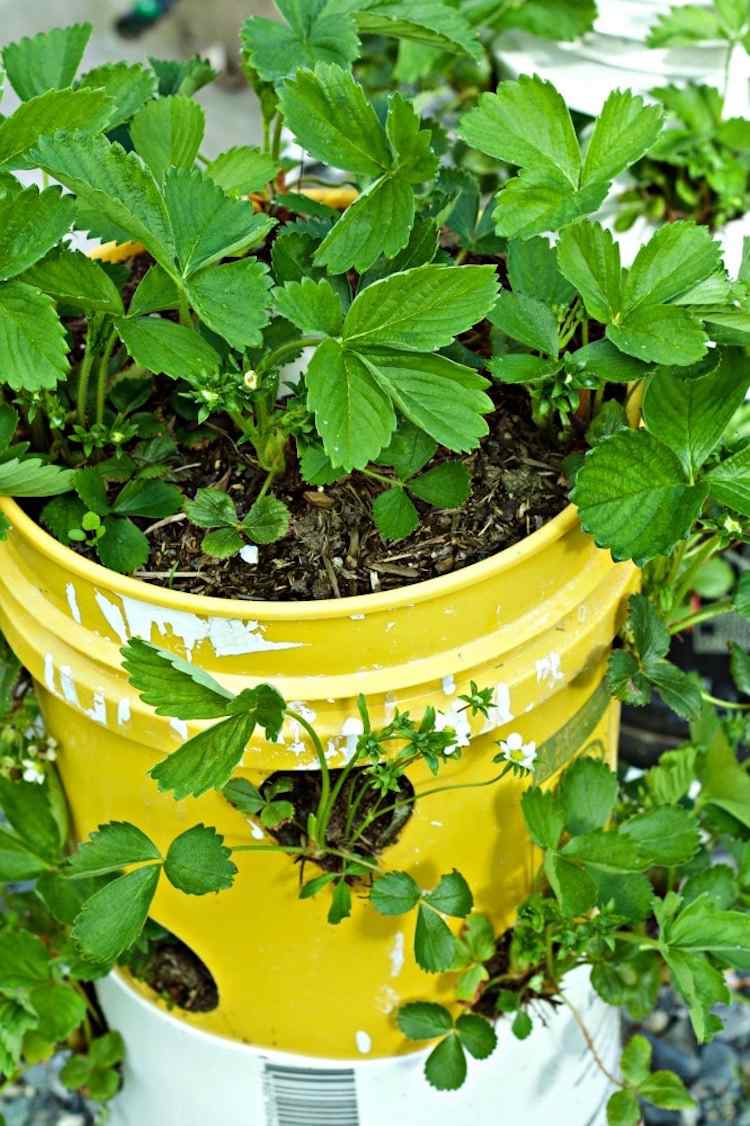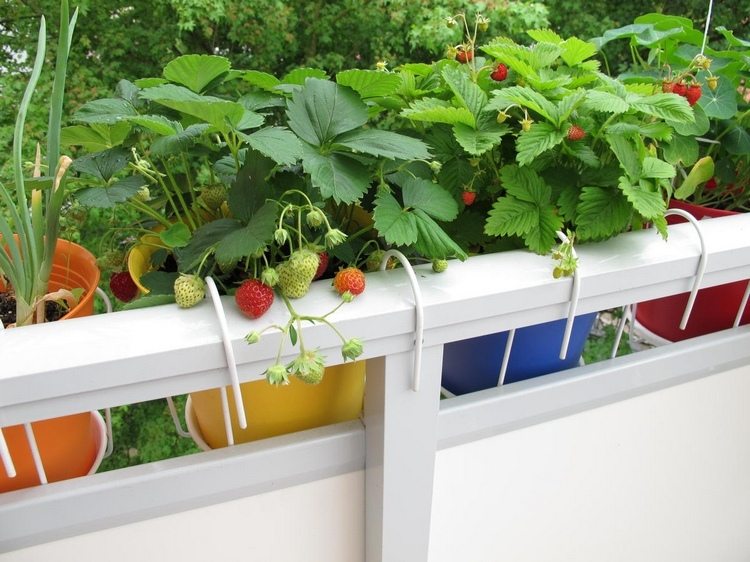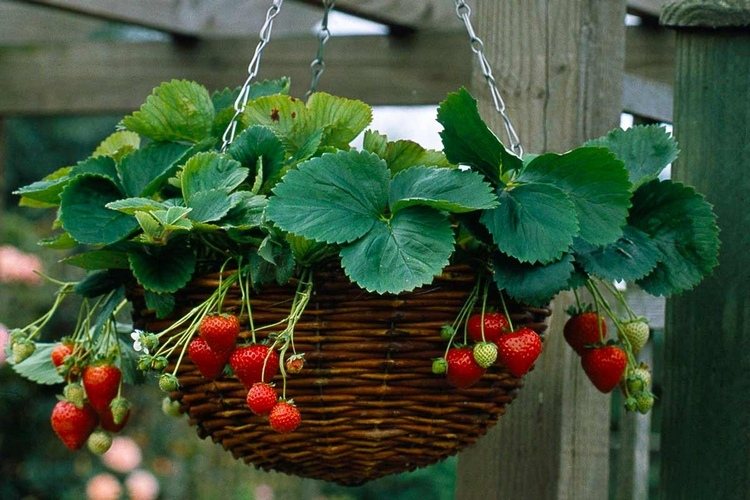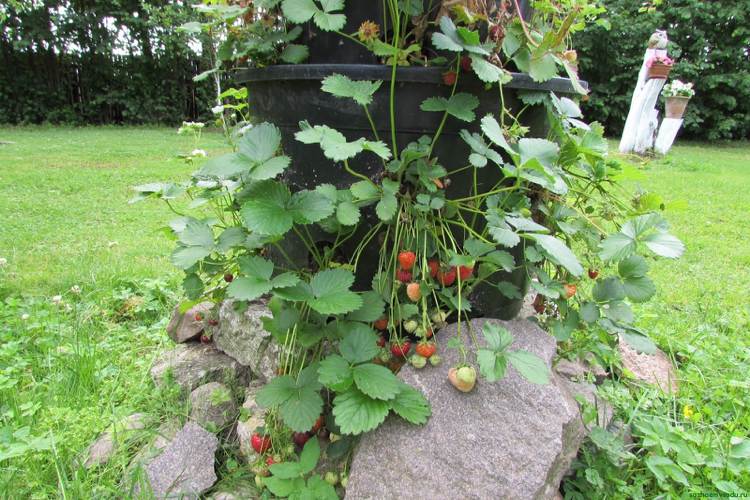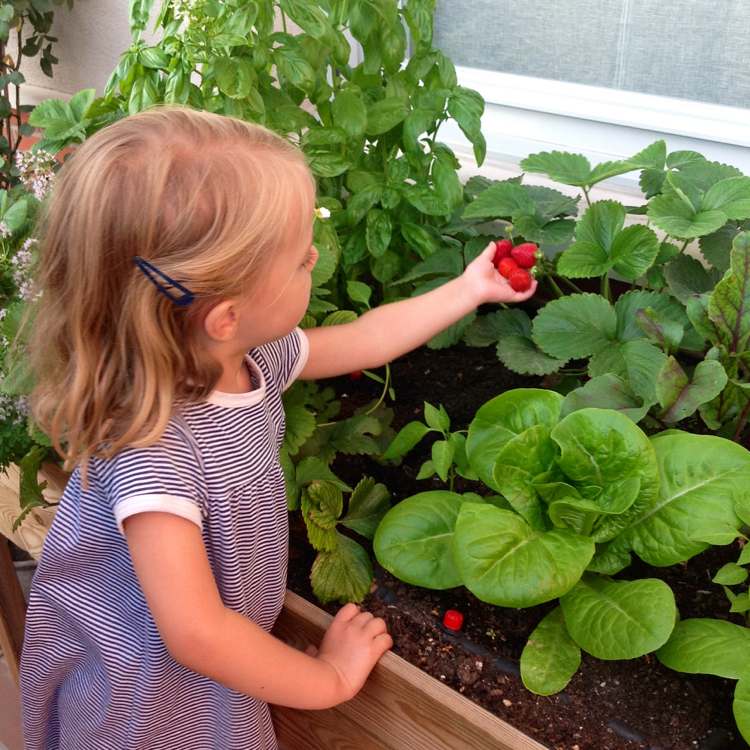 Images via: Pinterest