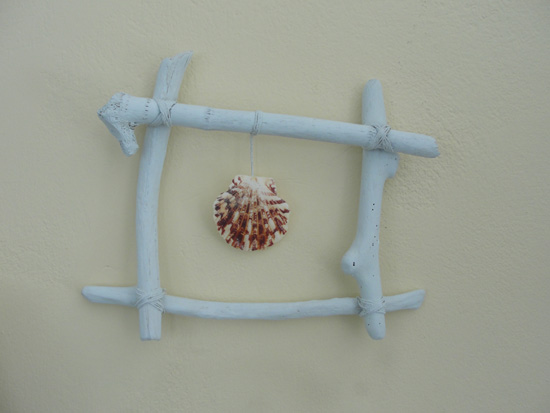 Great and simple Diy driftwood frame for your summer memories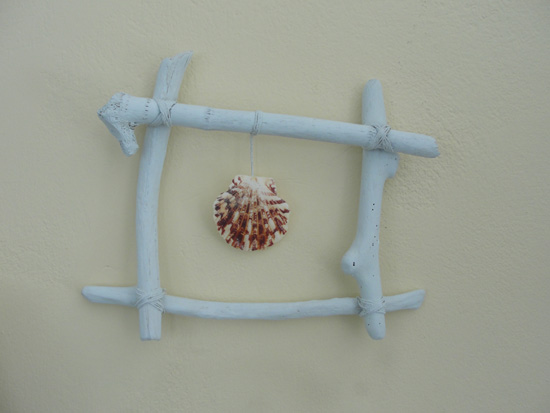 If you want to keep the memories of this summer holidays live, then you can make this very easy diy driftwood frame with wood you can collect from the beach. Decorate your house or cottage  and certainly every time you look at it you will smile.
In this Diy driftwood frame you can hang any decoration you want. They put in this one a simple shell. You can put the photos, beads, ribbons and whatever other decorations you want. Additionally, you can solder onto the pebbles, shells, sea urchins and starfish or whatever else you like you! Let your imagination run wild, go to the beach with your bag to collect all the materials you need … And do not forget that such crafts are excellent to mind pleasant little ones on vacation!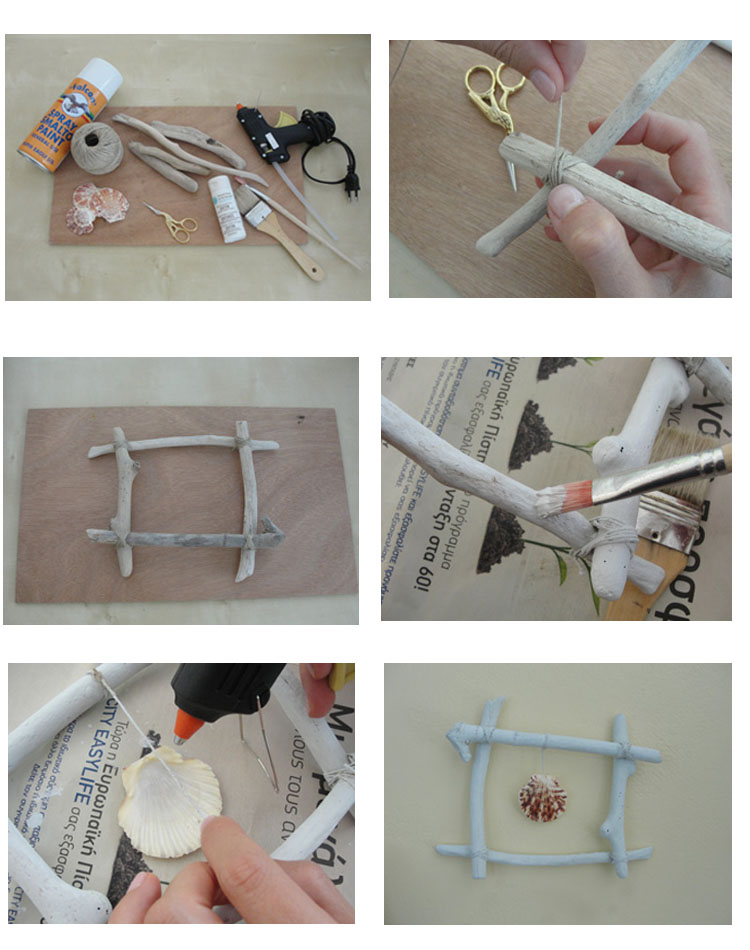 Sourse:  ftiaxto.gr