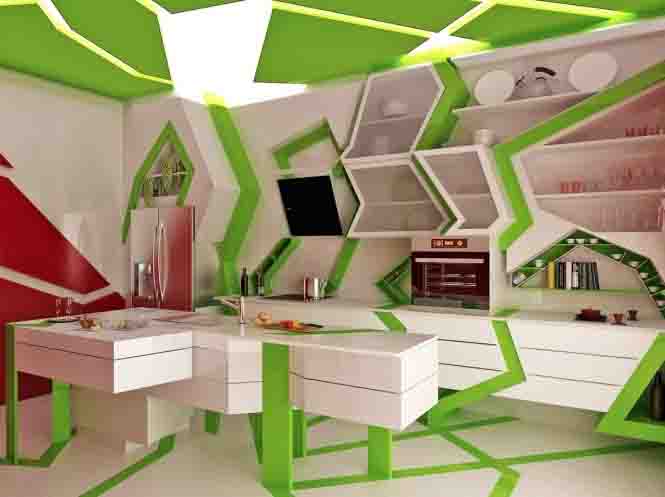 Highly stylish and original interior spaces designed by the company of Gemelli Design Studio for lovers of unsusal and extreme!
As you will see from the pictures, each room features bright colors, strange abstract lines and patterns and a particular perspective. I personally believe that such places are not so relaxed about the human eye, yet they are a great view for those who love the extreme! What do you think?  could you stay in such a place, or it is  rather too much for you?
For more information about the company Gemelli Design Studio visit www.gemelli-design.com.