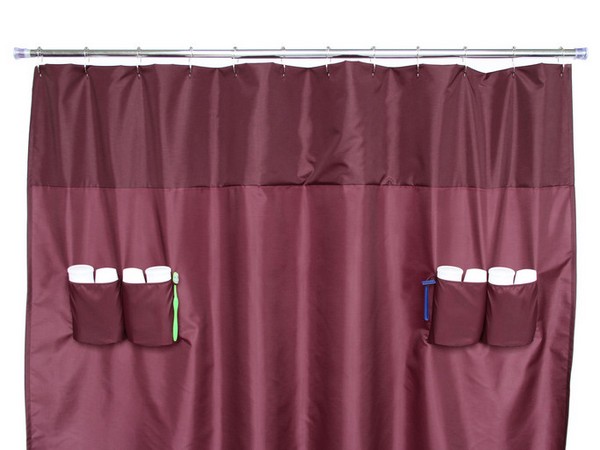 Frustrated with ineffective suction cup baskets and bulky tension rod shelves in our showers, we thought of an alternative: The Utility Shower Curtain. Instead of taking up precious space in your small shower, this curtain features built-in storage components.
On the inside you'll find four large self-draining pockets, capable of storing eight regular-sized shampoo and conditioner bottles and two loops (one large and one small) to accommodate various sizes of toothbrushes and razors. For added convenience (and those of us without a nearby towel rack) the outside of the curtain is fitted with towel loops at each edge.
The Utility Shower Curtain is made from 200 Denier 100% Oxford Nylon. Machine Washable and Water Repellent, the curtain can be tucked into a bathtub while showering and occasionally thrown into the washing machine, making mildew laden plastic liners completely unnecessary. For more information this shower curtain of Wintercheck Factory visit www.wintercheckfactory.com.