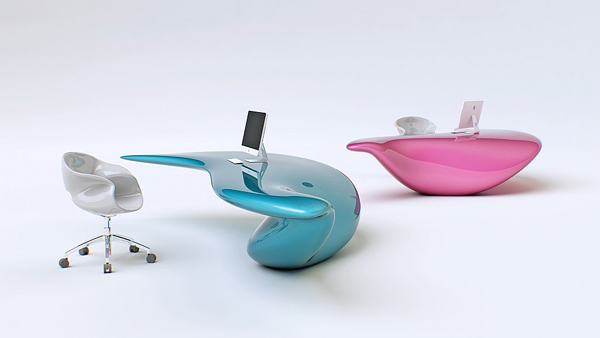 Turkish design company Nüvist has created a very elegant and artistic table named Volna. According to them it was very important to  create soft and serene experience in the tangible and the visual sense for this type of table design. The new technologies  and the modern materials were the main ingredients for the creation and these provide us to design an unbroken continious form. In this way, Volna Table has met both the functionality and a unique elegance look and it has been shaped  like a wave and features an incessant flow.
This kind of furniture can be considered a sculptural artistic piece which can fit any modern interiors and even though it can be arranged with different design styles.
Singular flowing design of Volna Table will make your interior become a dynamic and energizing place. It is suitable for different kind of places such as houses, office places, hotels, stores, exhibitions or luxury places.