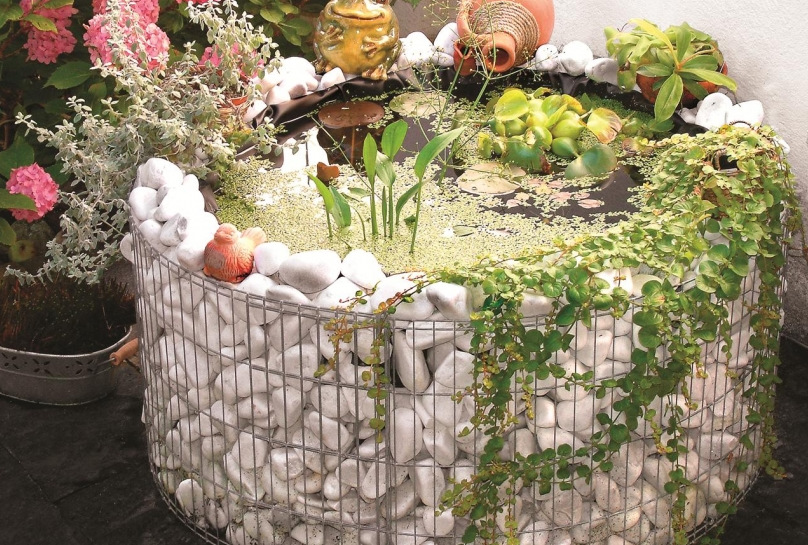 A great Idea borrowed from … building system Gabion, the term comes from the Italian gabbione, means wire baskets filled with stones.
Have certainly seen in places like highways mounted on rocks or in flood control works, is a technique that aims to control soil erosion after the water flowing through the stone, but is used in the construction of buildings because of the convenience and lower cost by building concrete walls, and of course for the sake of … design.
For the same reasons of convenience, cost and originality … switched and decoration since in reality it is ideas that simply replace the use of cement with gabions, in structures mainly exteriors. Seats, flowerbeds, fences etc.
Light  type of construction for residential use, it requires neither a steel baskets or specially selected stones will make with galvanized mesh and any type of stones-pebbles – pebbles, even those you can find on a beach.
But in

gardens

and courtyards, you can create small masterpieces relatively easily, depending of course of what you want to do.
Galvanized mesh in sheets, rolls or by the meter and in many types, qualities and standards, will buy from shop with

building materials.

In most will find stones to choose from, if you have no knowledge and experience in this type of materials and structures, explain exactly what you want to do to provide, and the right kind of grid, is the most important. The process is not particularly difficult, you just need patience. After measuring carefully the overall dimensions of the object you want to build, and with a cutter will cut and bend the edges of the fabric piece to join them firmly together, this is the most important part of the project. Before you will close the last compound  of the "baskets" fill them with stones.
For most complex structures, however, it is preferable not to attempt if you do not have any experience with something similar. It will cost you more, but a professional will be able finish it clearly and with  more robust result in much less time, you just have then to filling baskets with stones and … also crucial decorative touch is to place rows of lights among them. The stones illuminated at night, is particularly impressive.
In following images you can see amazing Diy craft ideas using wire mesh and Stones, and have the right insiration to start.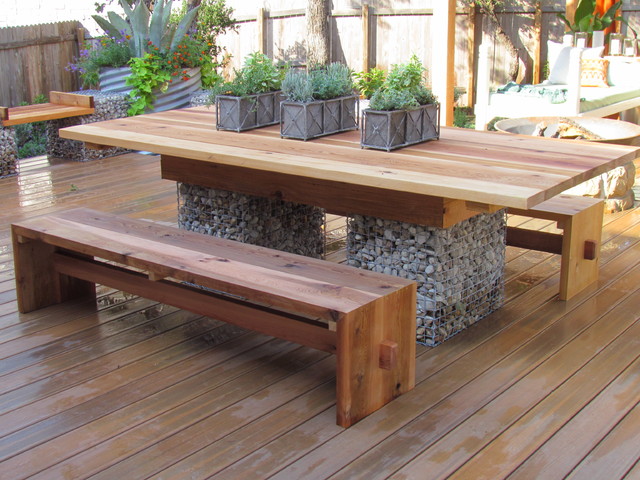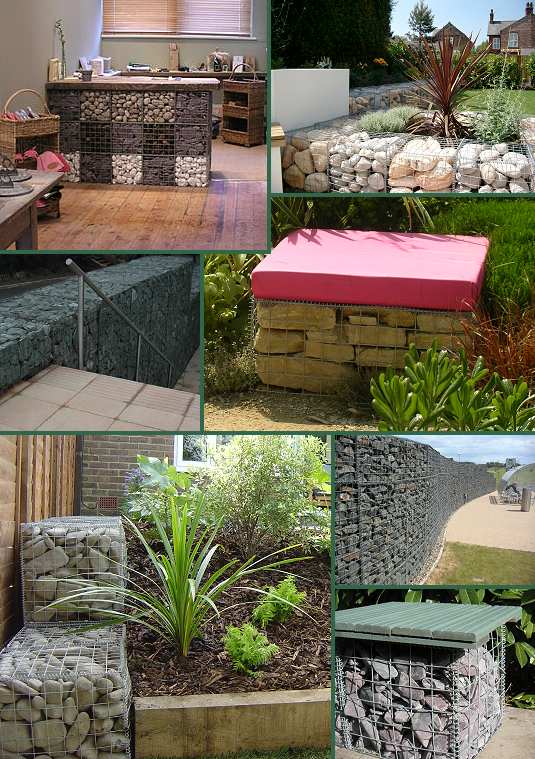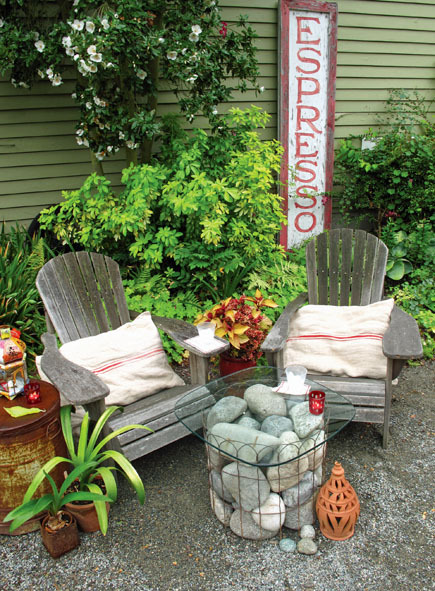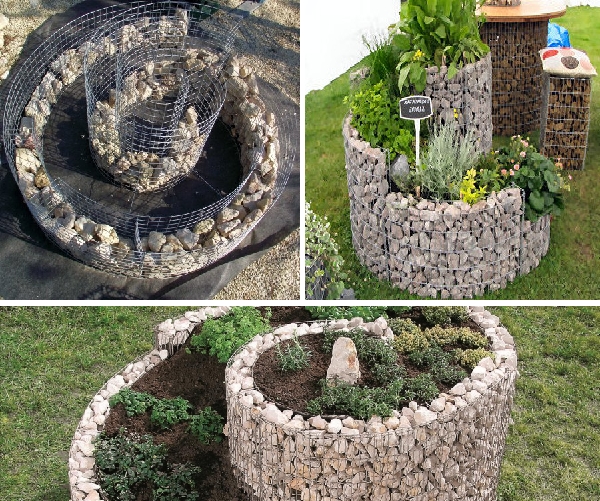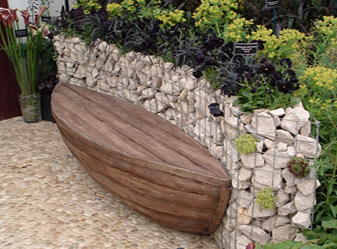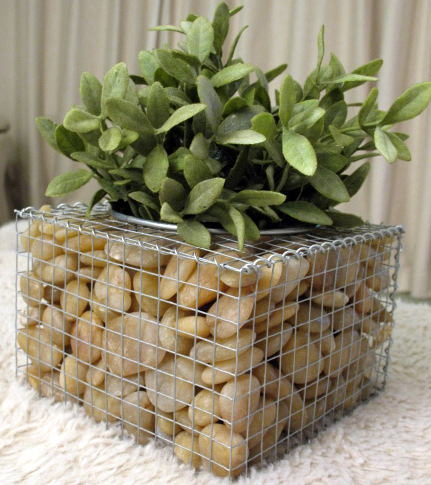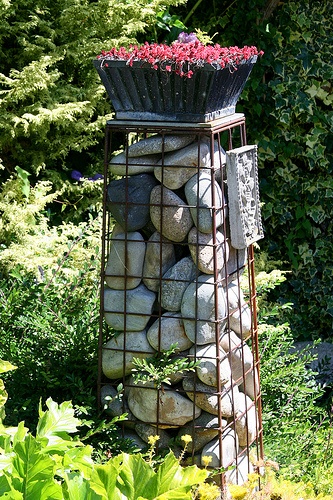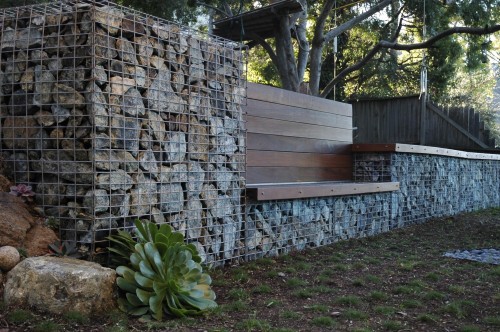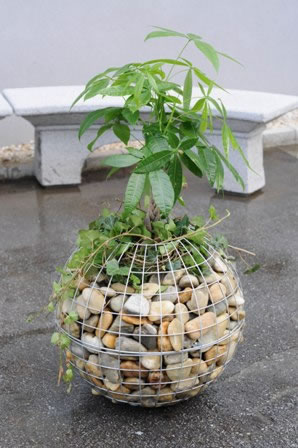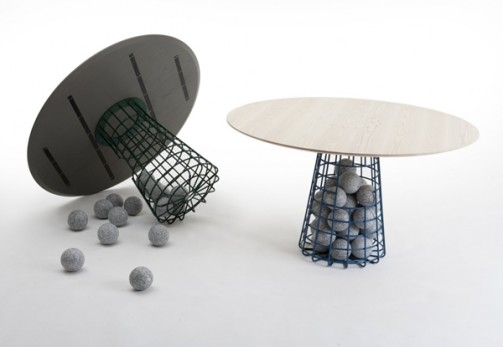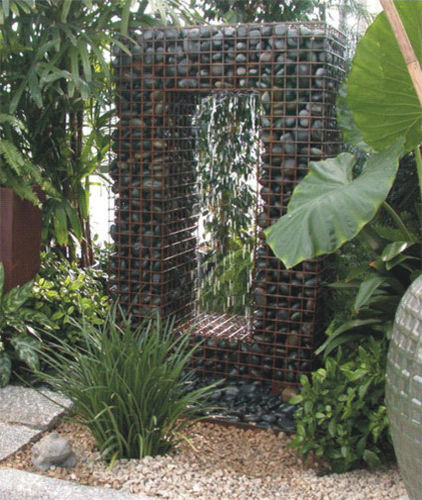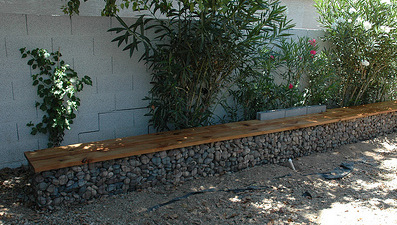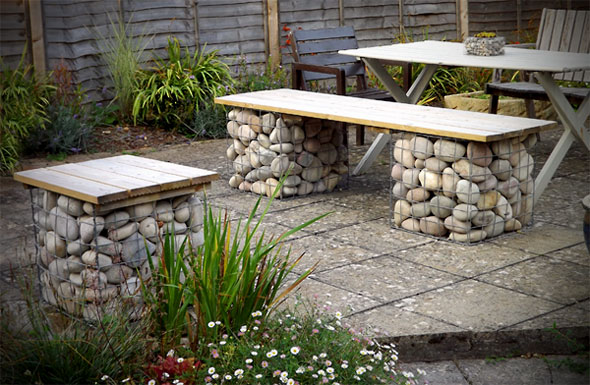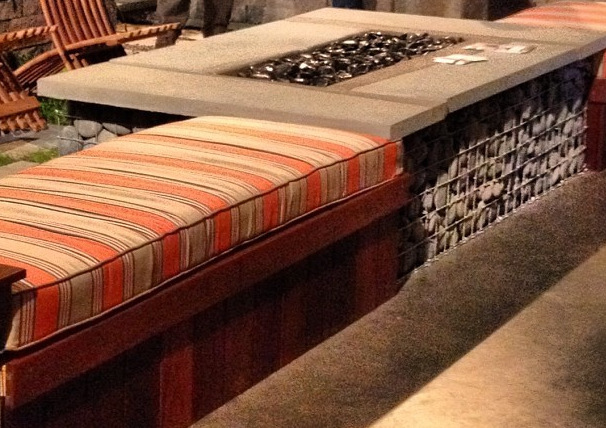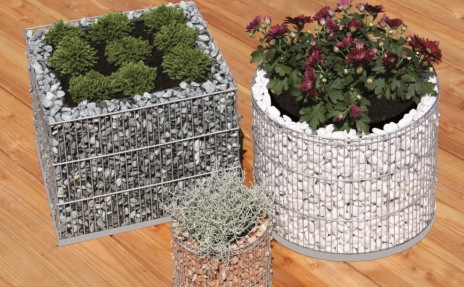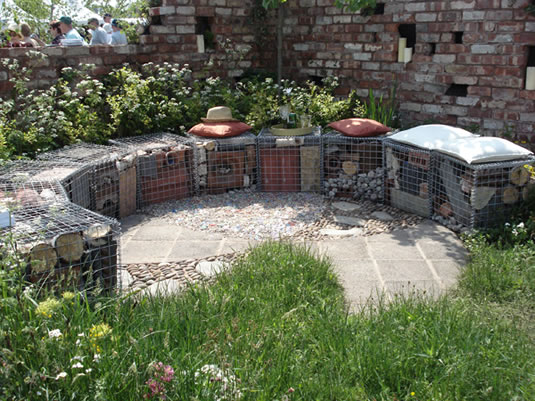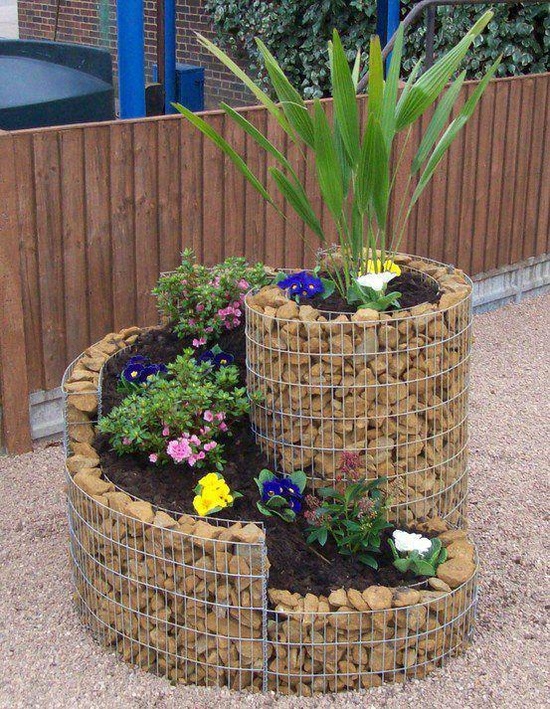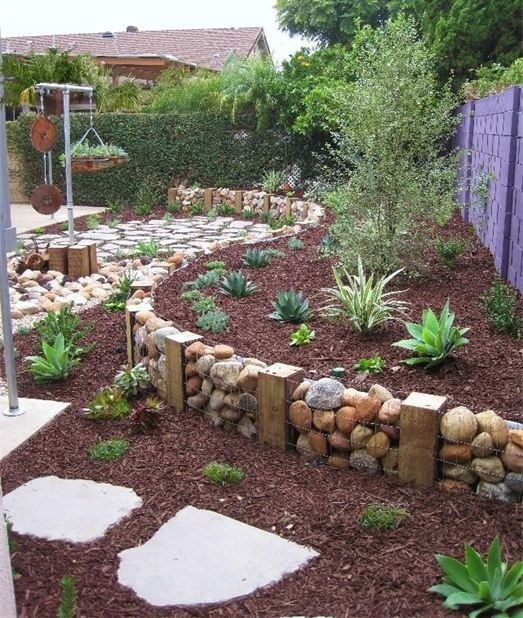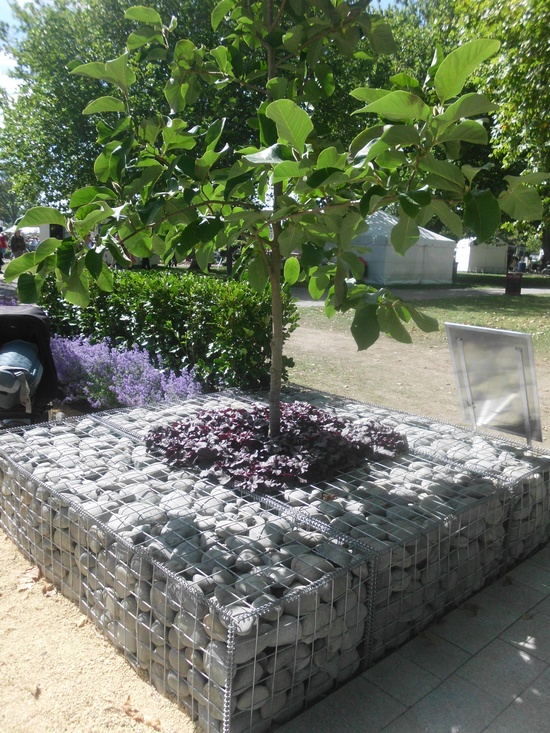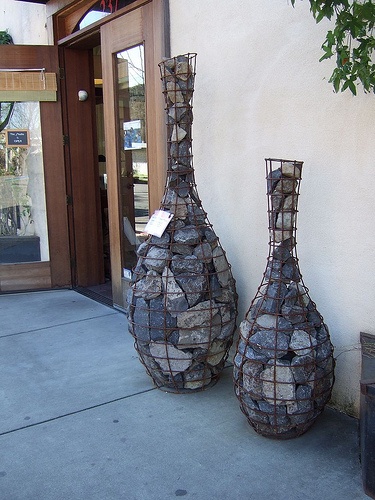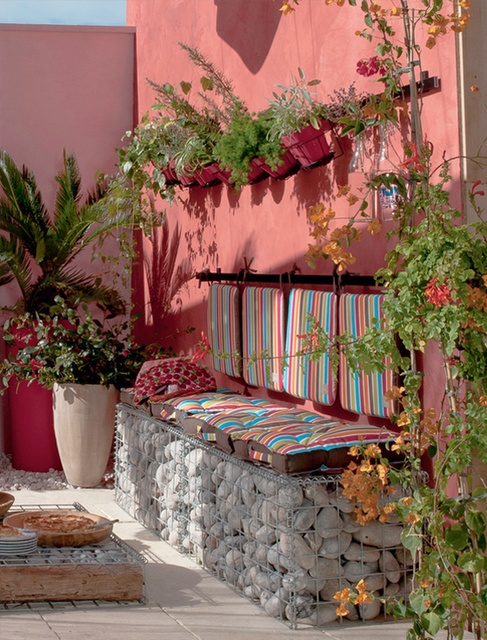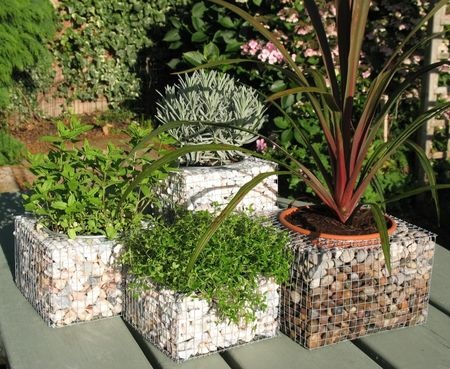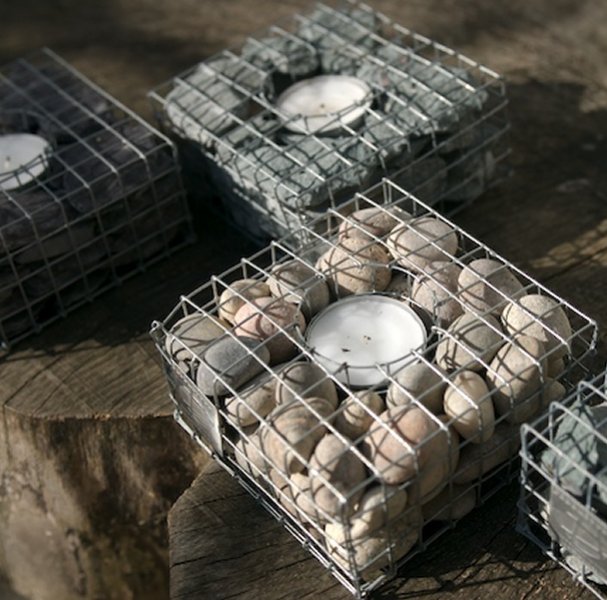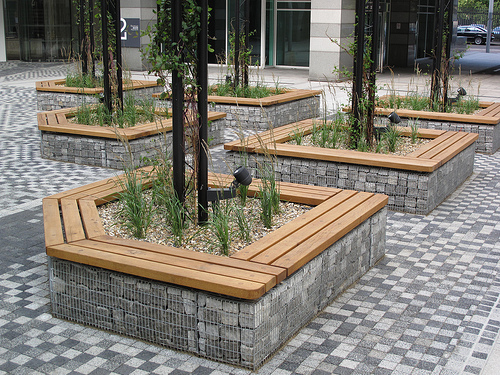 Images via: Pinterest