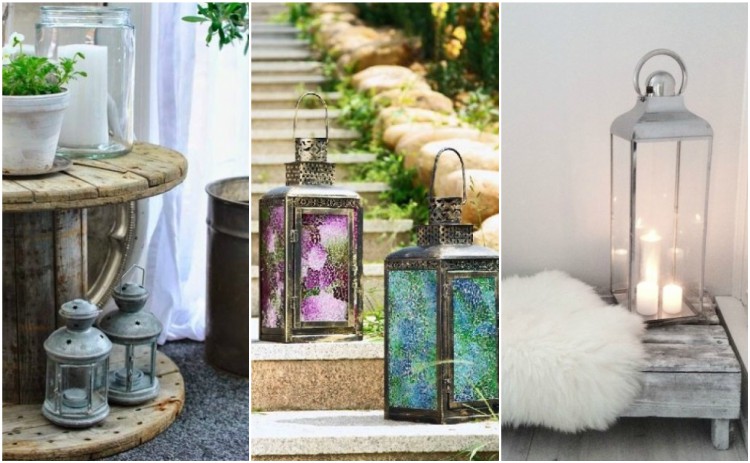 A simple way to create romantic, spring andsummer scene!
The nights with lit candles on the terrace mark the beginning of the summer. The warm nights we earn to the outside and the best ally to create a beautiful summer scenery are the lanterns of various sizes.
They are the most elegant and economical solution to complete the decor of your patio or garden, achieving a romantic atmosphere by candlelight. In the market you can find a wide variety of lanterns, depending on the style you want to give your outdoor space. Tabletop or hanging, metal, glass or wood, modern or ethnic are able to transform your patio into the ultimate summer scene.
Here are some of our suggestions and choose the style that will fit in your space.