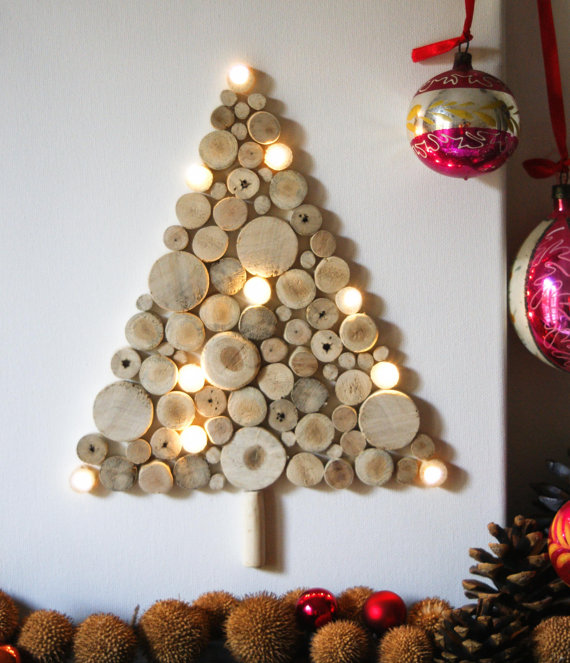 Charming Christmas tree made of small driftwood logs. It has also small LED bulbs powered by standard AA batteries.
This "wooden" Christmas tree will bring a touch of nature into your home. The supporting board is covered with canvas  and the battery case is "hidden" behind it. Great as a decorating detail for children room.
You can make a similar one by yourself or yoy can buy one in very low price in Etsy.