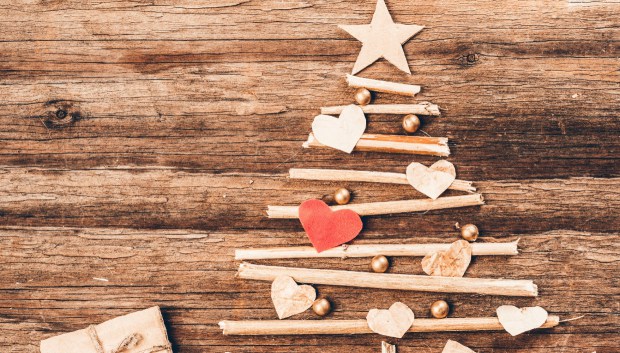 Christmas is only a breath away and already slowly we all begin to look beautiful ideas to decorate our home. For those who do not want to decorate a Christmas tree or you're looking for an alternative design, we will now present you two fantastic ideas to make decorative Christmas trees from your own wood.
First construction for the first construction will need tree branches, rope, ornaments, a very thick cardboard (ask for it in bookstores as foam board), velcro strips stickers and a good glue. Start gluing the cardboard with adhesive tape on the wall. After the glue or adhesive tape to attach the wood pieces on the board in such a shape to be drawn on your wall tree. Spend some of the branches you some Christmas decorations and the tree is ready. Watch your branches to be approximately evenly to show you the most beautiful tree. At the top you can add a star or another gem that you like.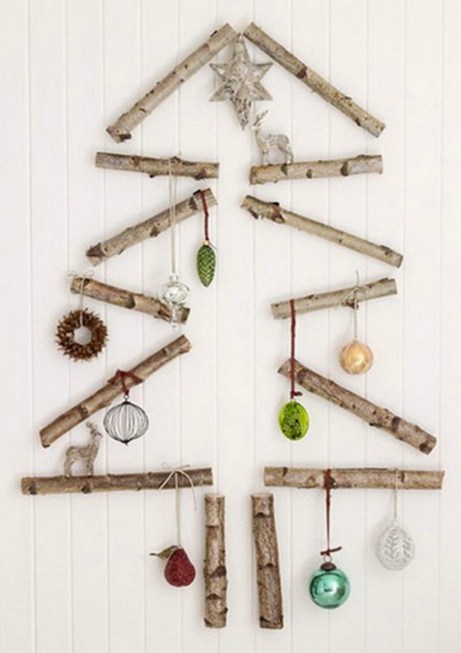 Second construction For the second construction will need branches in various sizes, Christmas ornaments, lights, nails and a hammer. In this Christmas tree, place your branches putting the wider lower bottom and the rest from over declining. Pass the lights alternately at each end of each log (one left and one right) and at the end put the Christmas decorations. This a tree and fasten it to the wall with nails you can keep it after Christmas. Starting ornaments and lights you can use as shelves which will decorate with candles and other small decorative items.