A Step-By-Step Guide To Removing Paint From Wood
Do you have old furniture that could use some revamping? Whether you're working with an heirloom piece or something bought from a vintage furniture store, you can breathe new life into it by stripping off the old worn-out finish and replacing it with your choice of paint or varnish.
But the best way to remove paint is not just with tools but also with tolerance for chemical compounds and scraping because you'll have to work with it repeatedly.
Removing paint from wooden furniture will not be a straightforward task, since it contains nooks and crannies and tiny features that you do not want to ruin. But don't worry because this blog will make your life a little easier (at least in this aspect), so let's get started.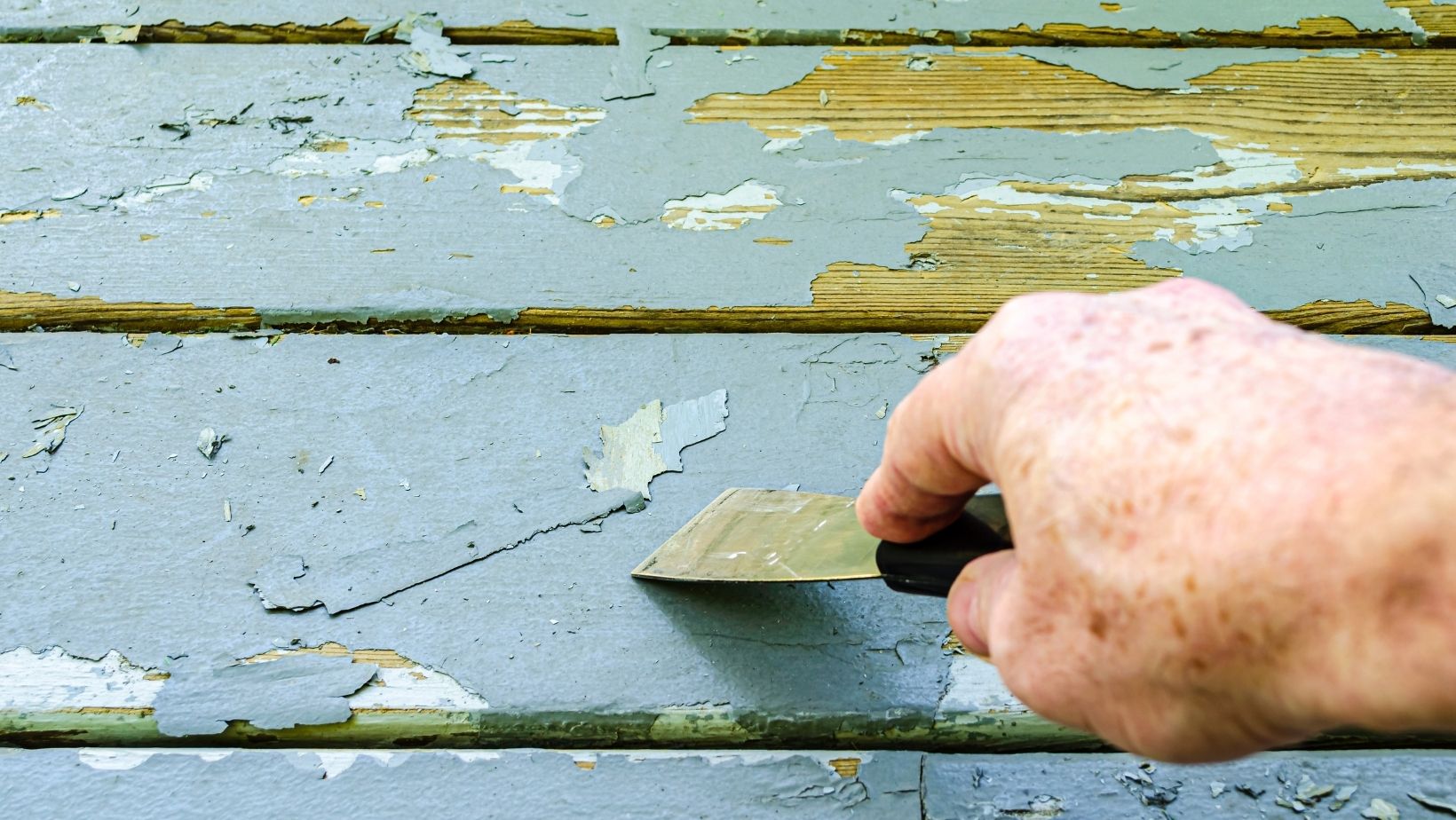 Things You Require
Ignore gimmicky systems and stick to these basics, and they will help you do the job just right.
Heat Gun

Scrapers and scrubbers

Stripper

Safety Equipment
Remove Sensitive Areas
The first thing you need to do is remove the knob's handles hinges from your furniture- anything that doesn't need to be scraped should be removed instead of covering it during the paint removal process. 
If you cannot remove some items completely, cover them with plastic sheeting and secure them with painter's tape. 
Get Started With The Heat Gun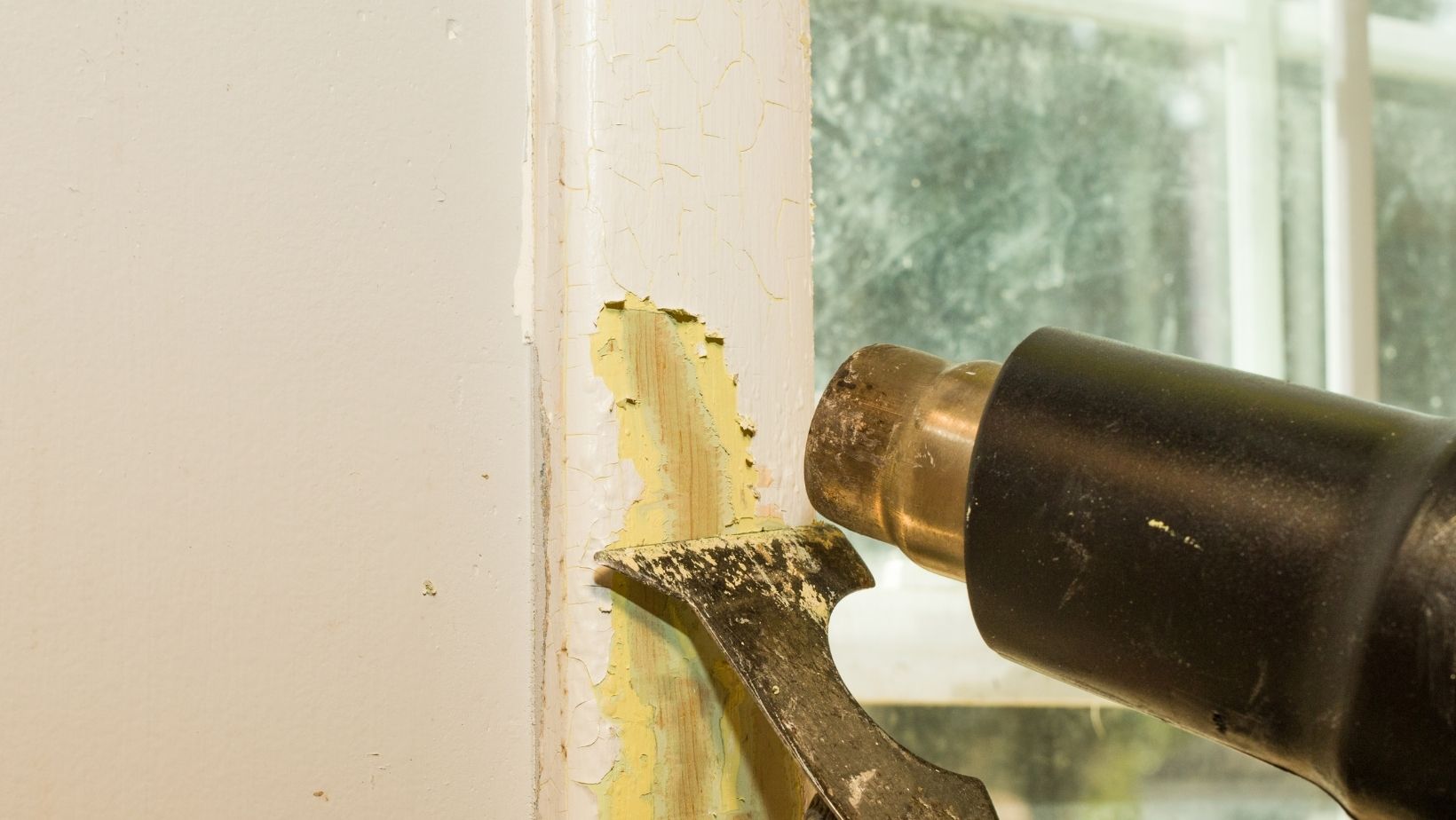 Remove as much of the paint as you can using a heat gun and scrapers. If you're lucky, you will be able to get all the paint off this way.
Remember that a heat gun can start fires, so be sure to wear protective gear and follow all safety instructions given in the manufacturer's manual. 
Start on the low end of the heat gun and work your way up, holding it far from the surface at all times and moving it in a circular motion instead of concentrating in one place, which will only serve to burn your furniture more quickly. 
Next, use your scraper carefully on any leftover paint; scrape gently to avoid cutting yourself or denting or scratching your furniture piece.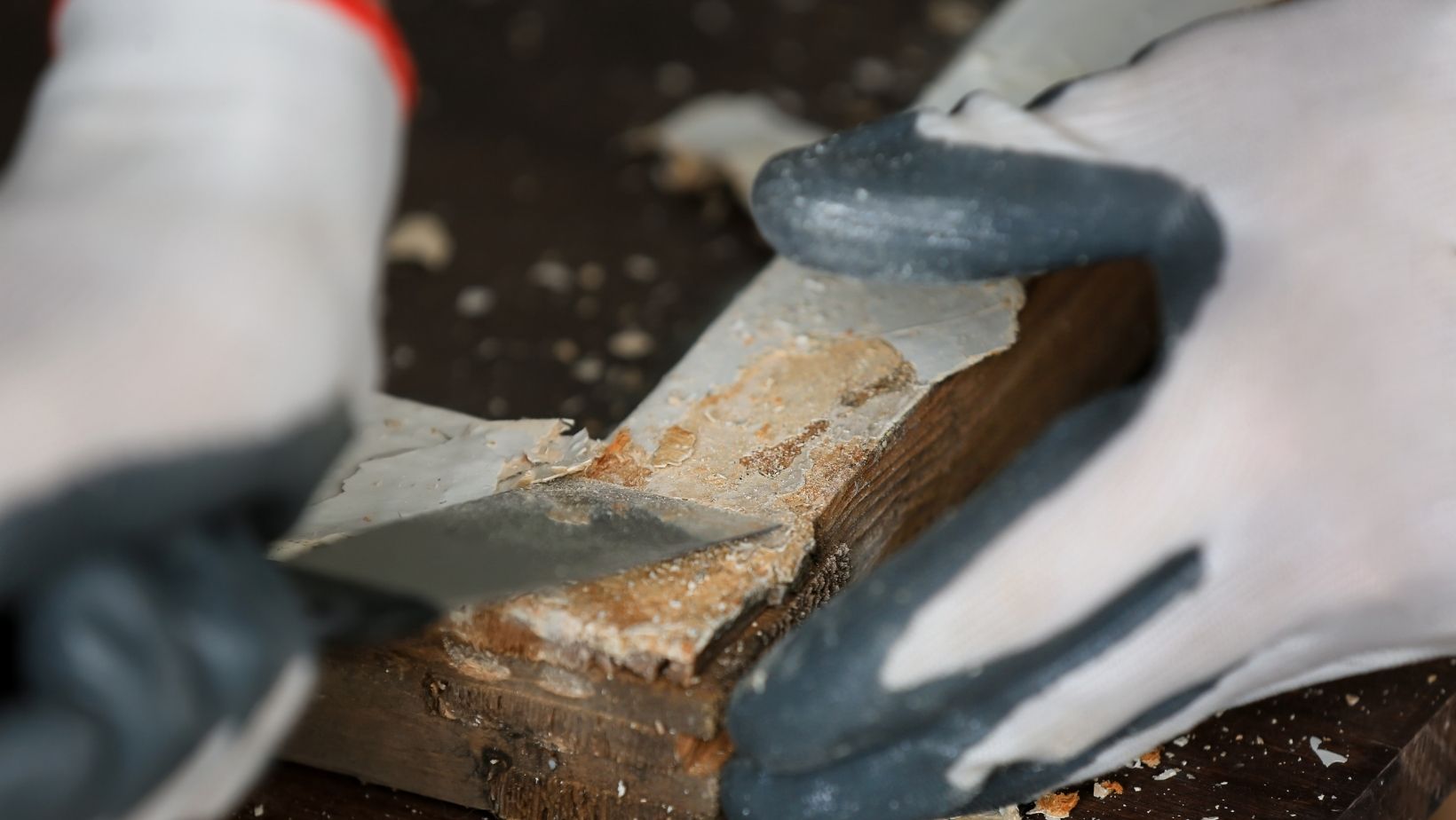 Time For Paint Strippers
Once you've removed as much paint as possible using the heat gun and scraper, it's time to move on to the next step: stripping. 
If you are repulsive to chemicals, you can go with a citrus-based stripper. The scent is gentle, but the solution is strong enough to strip off the layer of paint! 
Move the furniture outside or into a well-ventilated area, 

Put on gloves and a mask 

Sand the remaining paint by hand. 

Apply the stripper as directed by the manufacturer using a recommended brush 

Wait for paint to soften up.
Scrape The Softened Paint
"Let the stripper do the job" is one of the most famous adages; everyone knows it, but not everyone follows it! Strippers (also known as paint removers) normally require a set amount of time to accomplish their magic; otherwise, you'll be putting in more effort than required.
Allow the paint stripper to sit on the paint for at least 30 minutes, after which the paint will come off with little effort! In this manner, there's a less likelihood of causing damage to your furnishings.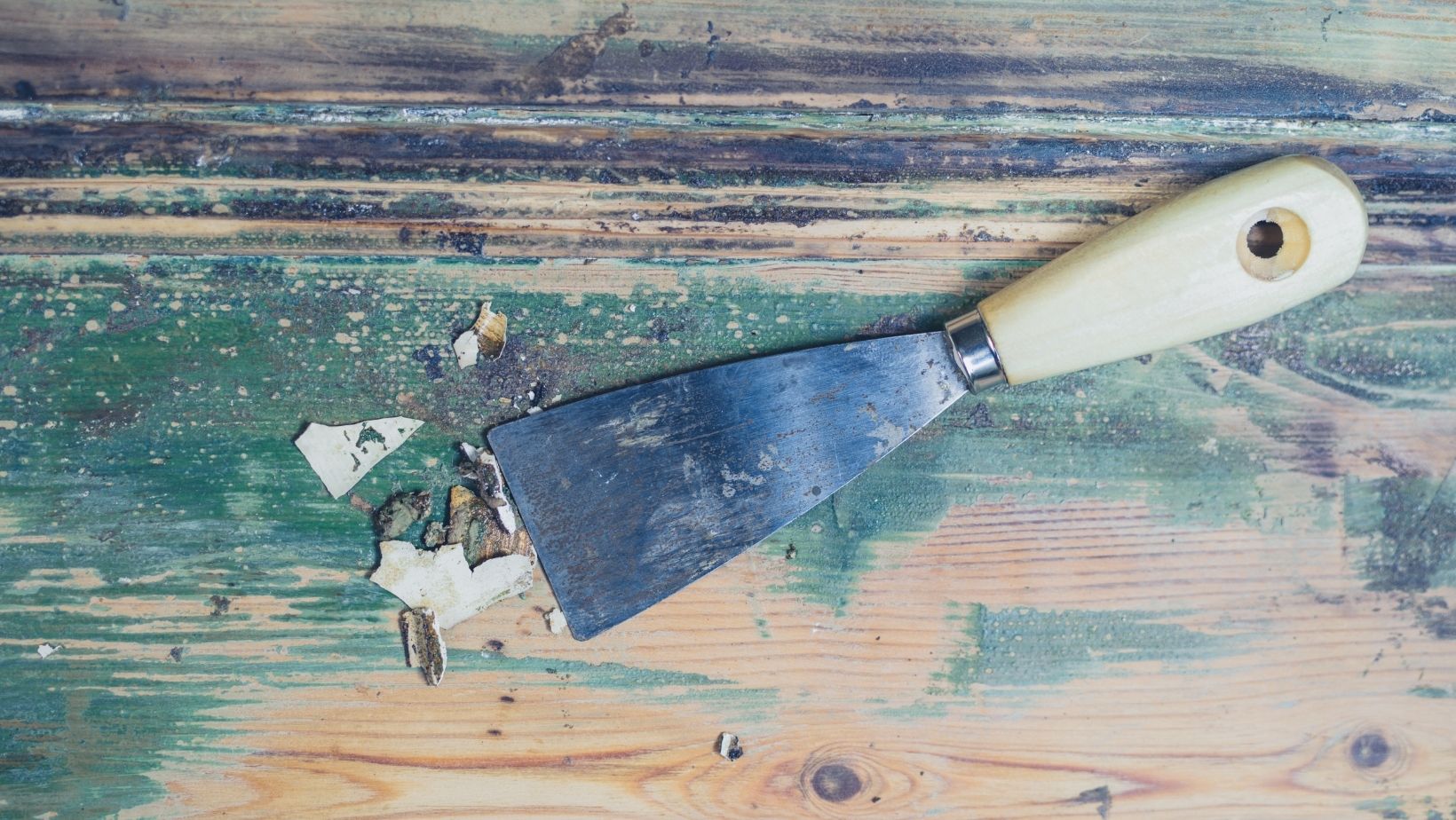 Conclusion
Lastly congrats, you now have scraped the paint off wood successfully! (we know it was no simple task)
If you follow the methods mentioned in this article, you will be able to remove the paint without the help of others. Don't forget to wear gloves and keep safety equipment handy.
Images via: Canva