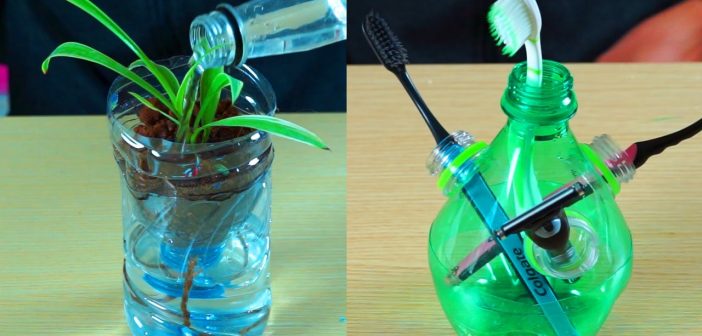 Fantastic DIY Ways to Reuse Plastic Bottles (Video)
One of the most common objects we use on a daily basis is certainly the plastic bottles we find in bottled water or in a soft drink. You can not imagine how much you can do with the bottles you do not use, and all you'll need is a few cheap materials and of course a little more free time to take care of.
As you will see from the video below there are a lot of amazing ideas that you can explore. For example, you can make a fantastic light cloud or create ideal mini-storage spaces, even a pencil case that your children will appreciate! The following video includes 16 unique DIY projects that are sure to be excited.