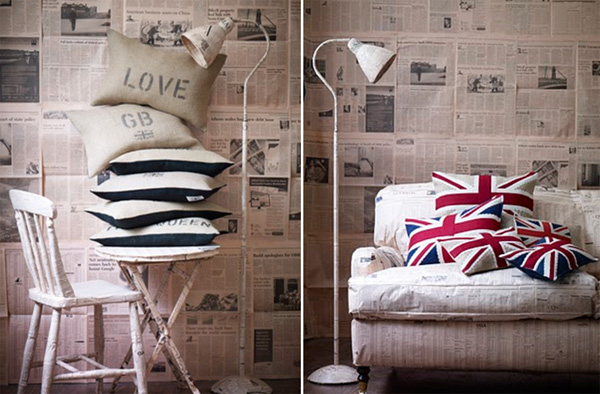 If you want to escape from the ordinary and get an interesting result in a room decoration  without having to recruit highly decorative accessories, a new trend that makes more and more appearances are lined walls with newspapers.
These walls makes you fooling them around. Moreover, this idea has ecological interest as it is an alternative way to recycle old newspapers.
You can apply the concept to a concrete wall, or an entire room. Because the background created quite "busy", the rest  decoration is good to be simple and selective, with little furniture and focus on selected colors.
The newspapers which will be used can be random scraps, or even better to tell a story, or to revolve around a topic that interests you: fateful dates, interesting discoveries, roundtrips.
Ready to discover how a simple idea can literally transform the style of a room;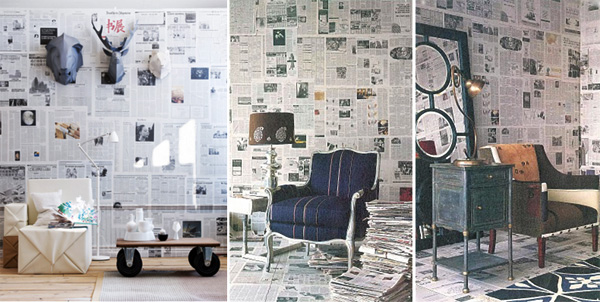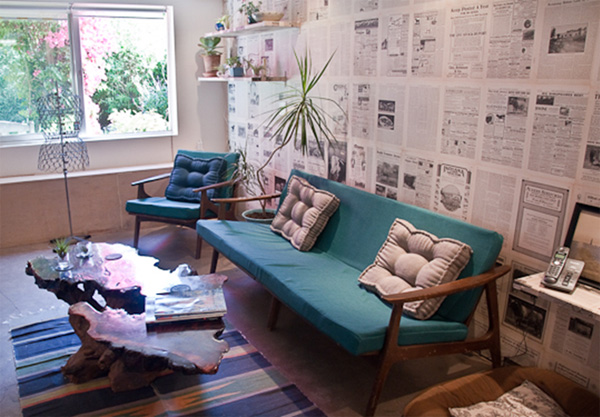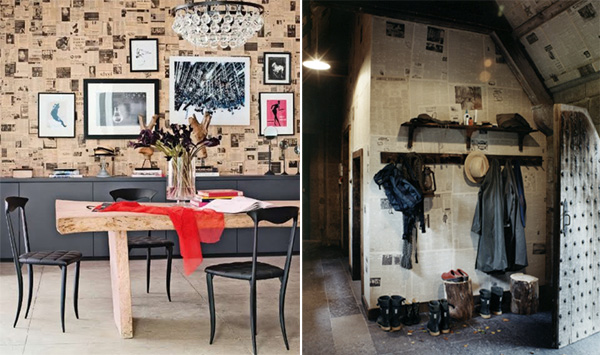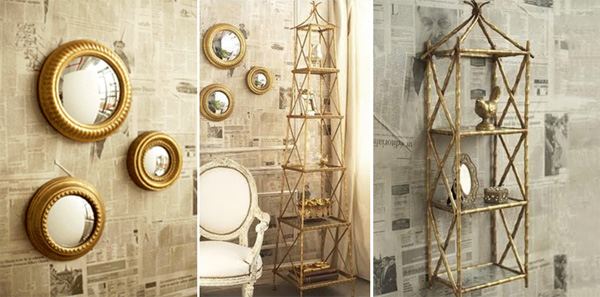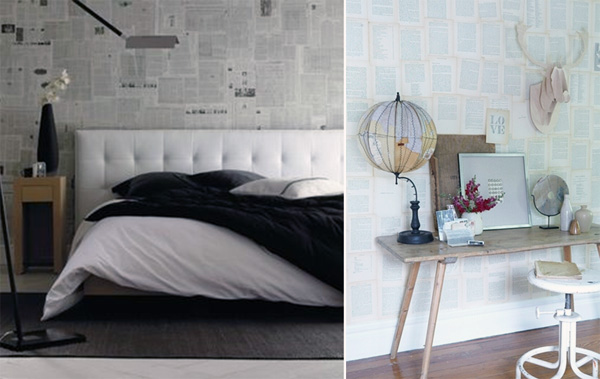 Images: apartmenttherapy.com | whatdaviddigs.blogspot.com | patchworkharmony.blogspot.com  | countryliving.com |chinoiseriechic.blogspot.com |voulueboutique.wordpress.com