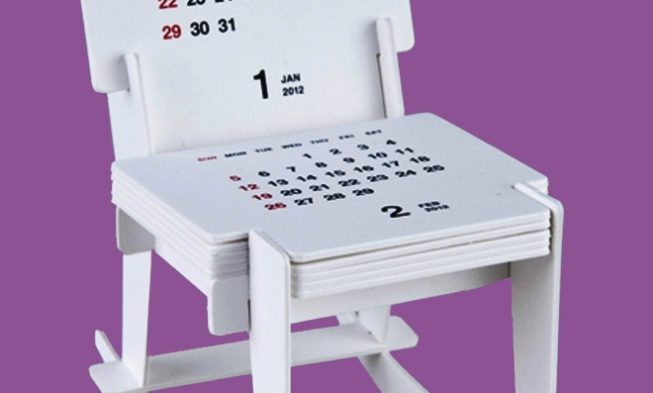 Rocking Chair Calendar 2012
This freestanding desk calendar offers a relaxing way to note the passage of time, its rocking chair design symbolizing a respite from fast-paced, modern life. It even moves back and forth like a real rocker! The current month is displayed on the chair back, and the next month on the seat. Only Sundays are marked in red, and no national or religious holidays are indicated. Made of sturdy white paper. 4.75″ tall x 2.75″ wide x 4.75″ deep. Assembly is easy–no scissors or glue are required–and instructions are included.
Designed by Katsumi Tamura's award-winning Good Morning, Inc. of Tokyo. Tamura believes what is most important is "understanding at the deepest level what needs to be communicated, and doing it in the right context.