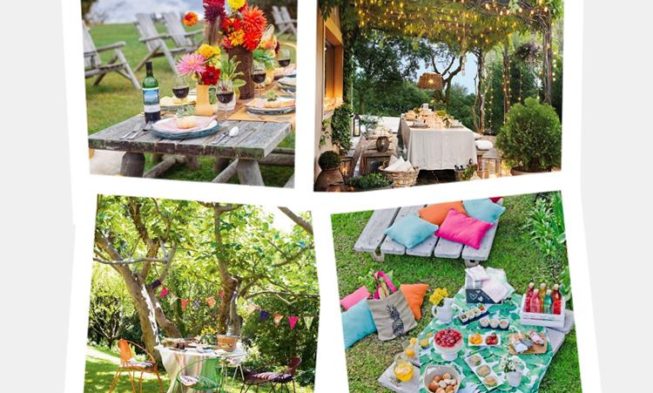 Ideas for decorating outdoor tables
It does not matter if it is a family dinner, a meeting with friends, an outdoor party or any type of event. Not everyone has enough space to have an outside dining room, but if you're lucky enough to have one, you should take advantage of it. Here are some ideas for decorating outdoor tables.
The outdoor parties have their charm. Maybe it's not a party. Maybe you'll arrange to have your Sunday lunch at your house. If you have a patio, terrace or garden you have almost everything solved. Next, we will share some images of tables decorated for special occasions.
What do you think of these ideas for decorating outdoor tables? There are many images on the internet, we would have liked to share more, but the article would have become very extensive. Good excuse to publish a second part later …