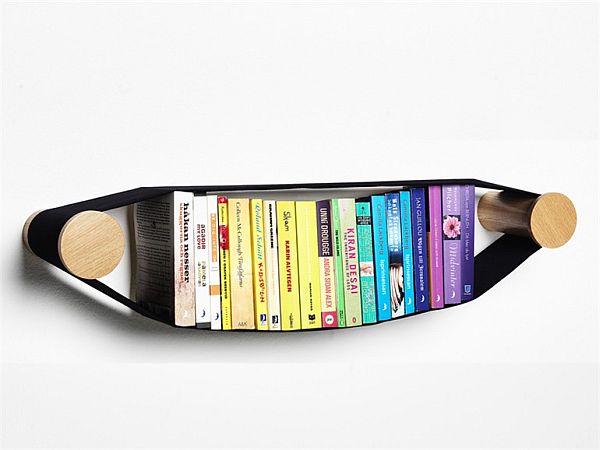 Elastico wall shelf by Arianna Vivenzio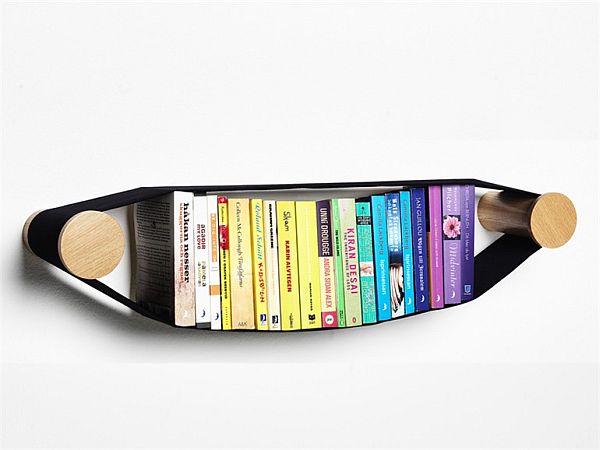 Elastico designed by Arianna Vivenzio in 2011, is flexible shelving in every sense of the word. A broad, elasticated band is stretched taut between two wall-mounted, cylindrical wooden pegs. You can store and display all sorts of things within the firm grip of the stretchable band, from books and boxes to individual items of all shapes and sizes. The shape of the shelf  itself is infinitely variable, depending on what you store and how you choose to display it. A wooden display box with a clear acrylic front is available as an accessory. Elastico comes in a choice of natural oak or black stain, with a black elastic band. Elastico is ideal for use in children's and teenage rooms, playrooms, receptions, hallways, etc.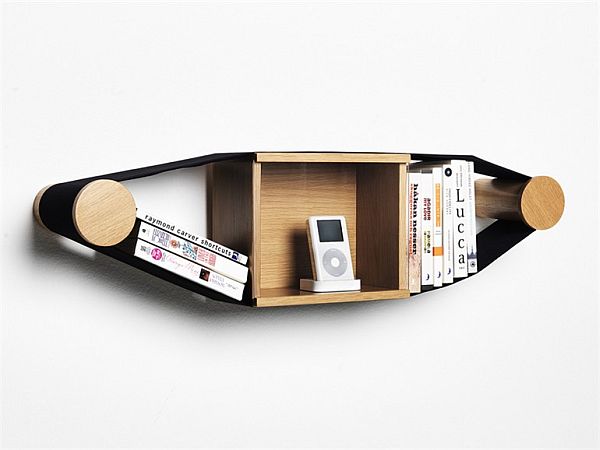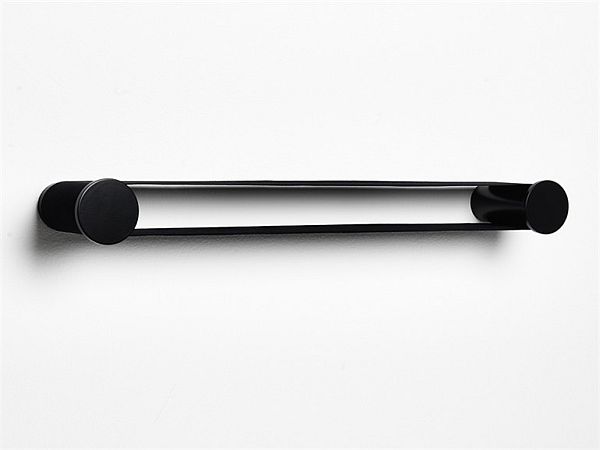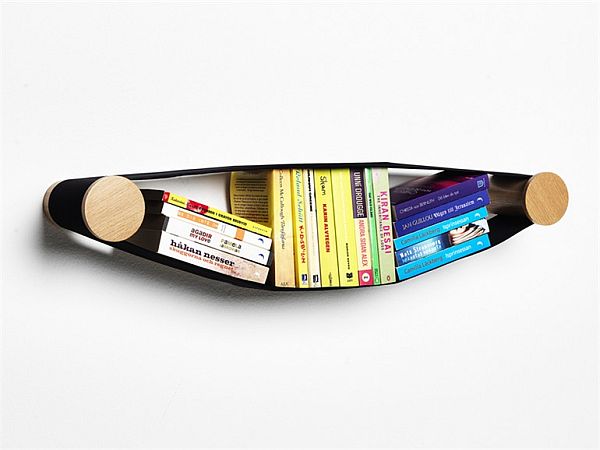 A very creative idea indeed….