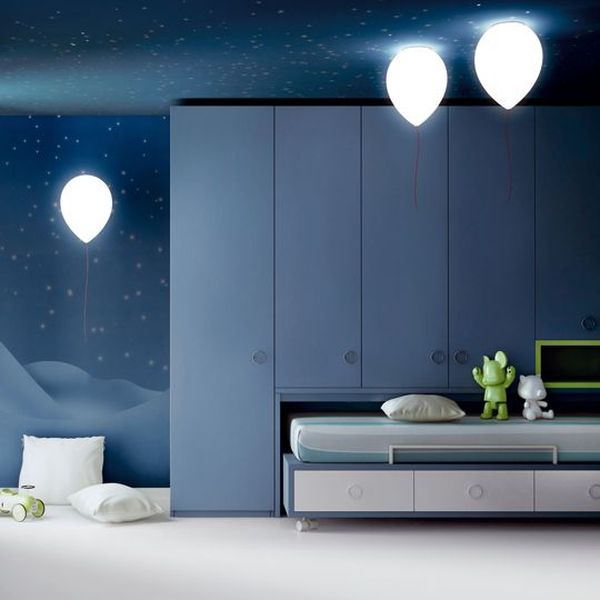 Cool and creative Balloon Lamp by Estiluz
Ballons are one of the things tha kids love very much, its not only make them have fun but also id nice for decoration too. The is the Balloon Lamp is a cool and creative lamp designed by Spanish decorative company Estiluz. It is cute and can decorate nice a kids room, but also  brighten the room.For sure if you like you can use it in other rooms too,and special in mordern decorations. The Balloon lamp  is not only a funny gimmick but also a serious light source with AHA! effect. It seems to be a balloon and with it's red cord which can also used as swicht it's a perfect imitation. So can you imagine a room with some of the? they will really make a happy mood to everyone.
As bulb is recommendet a 20W energy saving bulb in warm or cool white color and you can find it here.