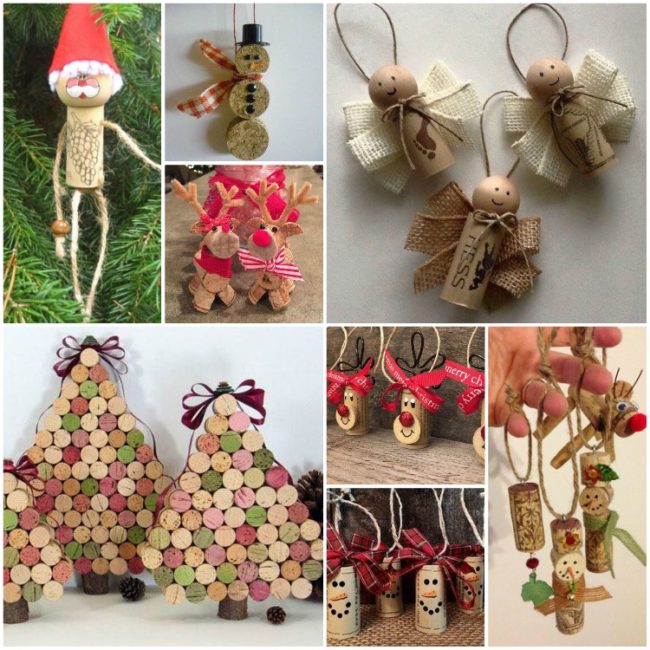 From scrap wine cork stoppers in wonderful diy christmas ornaments
Christmas is a feast we all wait for. People around the world have many habits that they respect when they come to Christmas. Today, in addition to the decorations we have prepared for you at times, we want to present something different, far from, and very economical, with regard to Christmas decorations and ornaments. What is this; useless cork stoppers turned into lovely Christmas ornaments.
See our ideas in the pictures below and start your own Christmas decorations from cork stoppers.