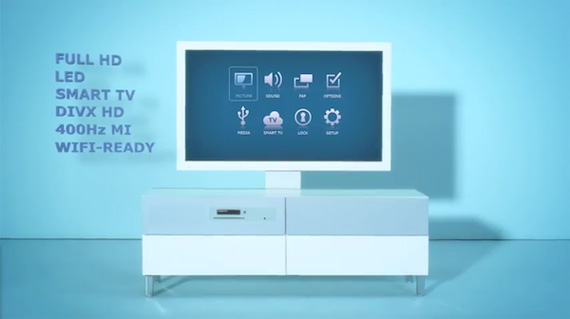 IKEA enters the world of electronics with Uppleva, a TV system / built-in audio entertainment furniture!
Uppleva is a minimalist and elegant approach from IKEA for a smarter  TV and consists of LED TV, Blu-ray and audio system and modular cabinets. The manufacturer of monitors and all electronic components are Chinese company TLC and all systems contolled  with a common remote control.
Essentially, IKEA tries to give this product a solution to the clutter that surrounds the electronics of the living room with numerous cables. Upon termination of IKEA everything is neat and the wires remain in the bowels of the furniture.