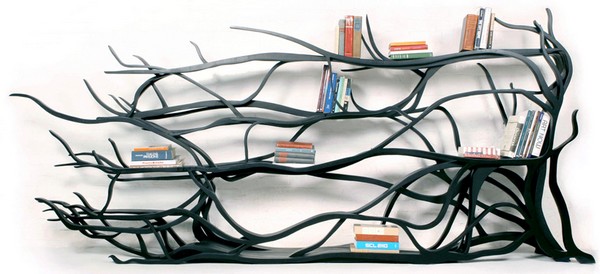 Made by hand from Sebastian Errazuriz, this bookshelf would only be an artwork itself. With impressive tree shape, great lines and great resistance to particular weight can be placed on the books, magazines and general decorative items to decorate the library. The striking feature of course is the movement that exudes from right to left which gives the feeling of wind on a tree.
A work of art in your home!
For more information about this handmade bookcase by Sebastian Errazuriz you can visit www.meetsebastian.com.