34 Fresh ideas for spring table decoration 2023
There is no better way to set up the mood for spring than with a colorfully decorated table. These amazing ideas for centrepieces and table decorations for this spring will surprise and excite your guests throughout the season.
In addition, it is incredibly easy and cheap to make these decorations yourself. Whether it's a fun flower arrangement in an unexpected pot or a simple setting, these creative crafts are the best way to celebrate spring in style.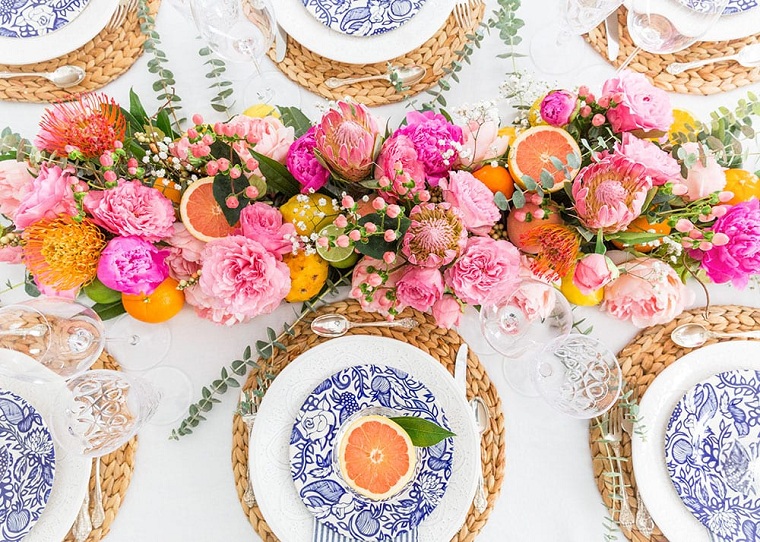 A great idea is to create a runner on the table with flowers and fruits. It is simple but elegant and is a fresh and natural element that you can add to the table. Runners are often used to decorate wedding reception tables, but you can create a colorful spring version for fun at home. Whether it's a birthday party, a dinner party, or any other celebration, this fruit and flower runner is so simple to recreate.
If you are a fan of crafts you can make a paper flower. Will it be incredibly cute? You can also use them as individual cards or just write the names of your guests on the staff database and place one next to each post.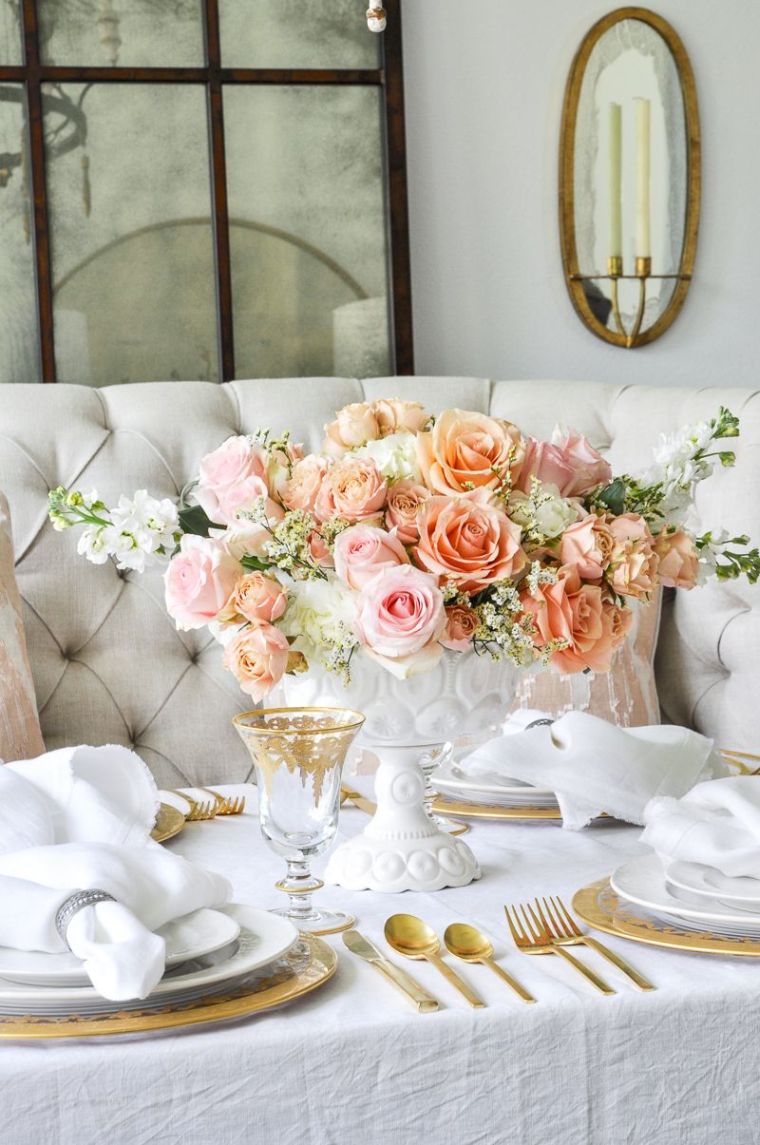 You can visit florists to buy cheap flowers. Make sure you have enough for the length of your table. Of course, you will need less if you plan to have people sitting at both ends of the table. Add greenery like eucalyptus to allow the table runner to branch out the table landscape – use whatever you have. You can also use berries and citrus fruits.
In the pictures below we have for you the most wonderful and fresh ideas for your spring table.