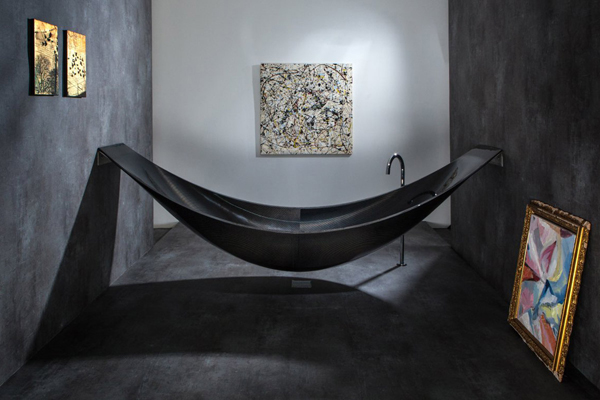 Vessel: Futuristic bathtub hammock for total relaxation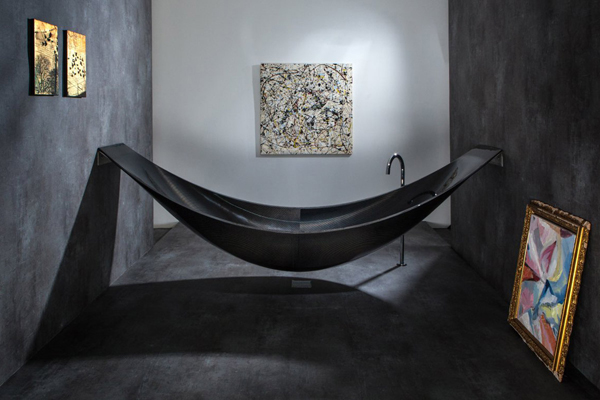 British studio Splinter Works that specializes in manufacturing furniture sculptures created a different carbon fiber bathtub shaped hammock and called Vessel. The tub is mounted on the wall with a stainless steel base and not in contact with the floor. Water supply can be installed in a free-standing faucet and waste removed from the tub through the base into a drain on the floor because it is designed specifically for wet room but if there is no possibility of constructing liquid room can be installed also a drainage tube for export of sewage.
The length of the tub is 2.7 meters but can be manufactured in any size desired and is available in black, red, blue , yellow , pink , bronze and silver. The container is made from carbon fibers which is used for its inherent strength and it has the ability to be formed into complex curves . Beneath the layers of carbon fibers is a core foam insulates the bath tub and therefore the bath stays warm for much longer than normal. The spa hammock Vessel offers us the most relaxing form of relaxation.