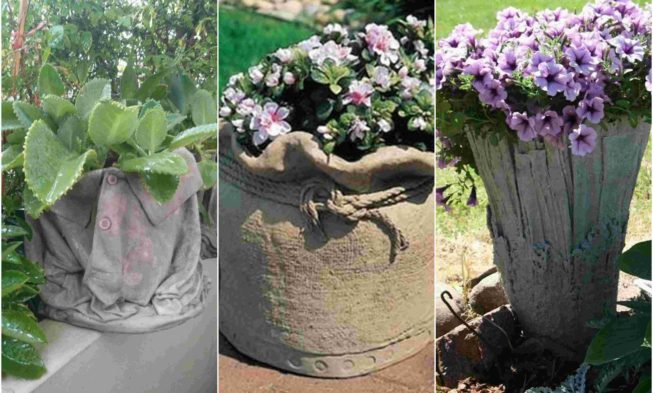 Original diy pots in the garden made of cement and old clothes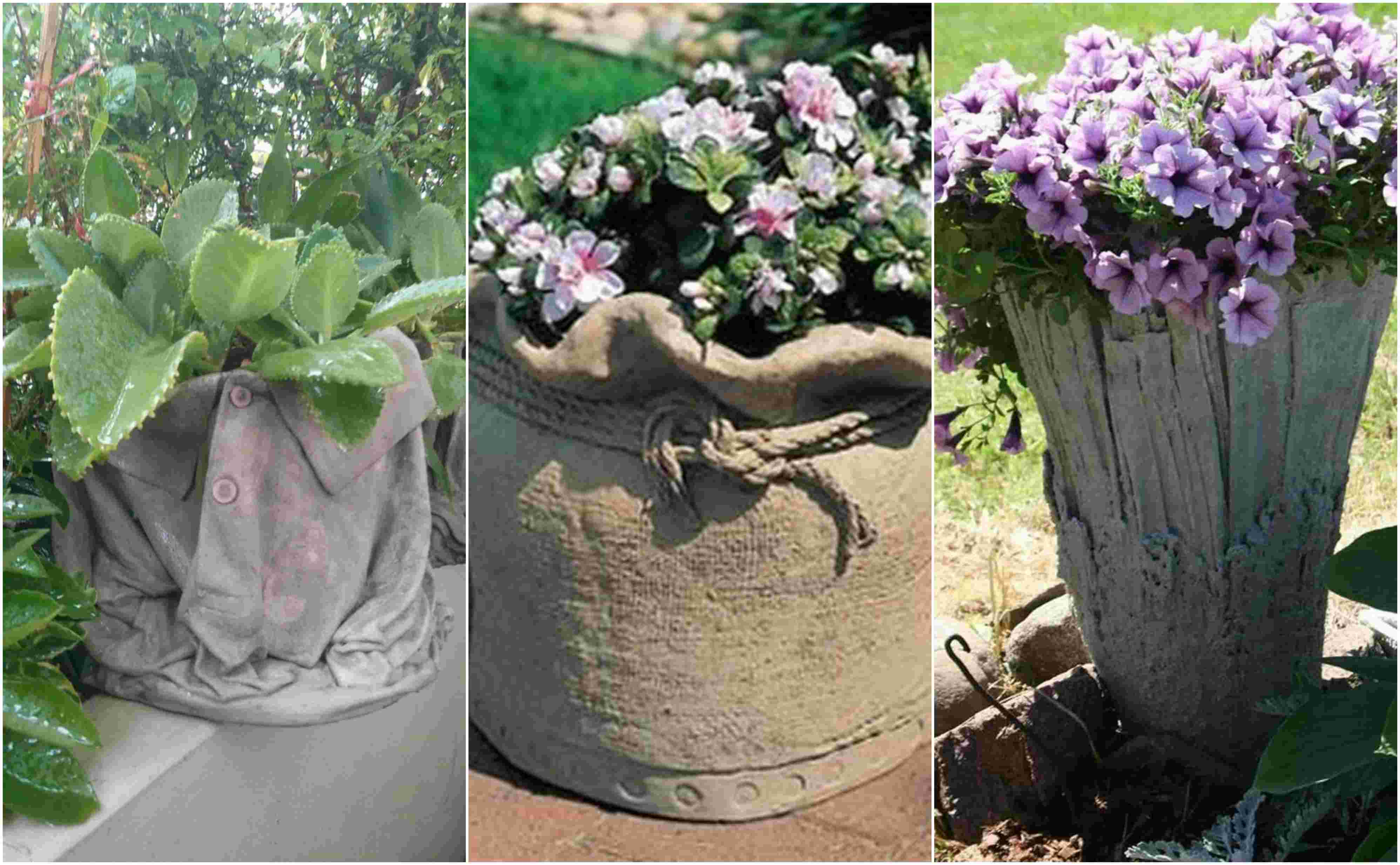 It is very easy to make a run at specialty stores and buy from there some pots for the garden. But we find classic designs from and probably the same color. But some really impressive and original in appearance certainly will not find. Therefore, we thought it would not hurt to know how you can build with three things something seemingly unimportant. What are these; Cement, water and some of the clothes you wear no longer and just taking up space in your closet.
Although it sounds a strange combination, we guarantee that these pots for the garden is not only interesting in appearance, but also very beautiful and super original. And if you already know what it is, here are some pictures of which you can get inspiration.