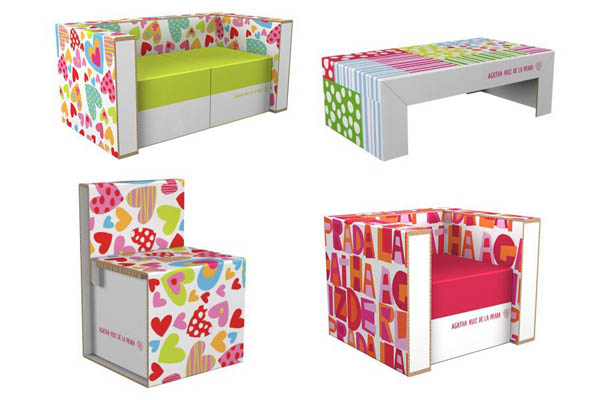 Modern furniture made ​​from cardboard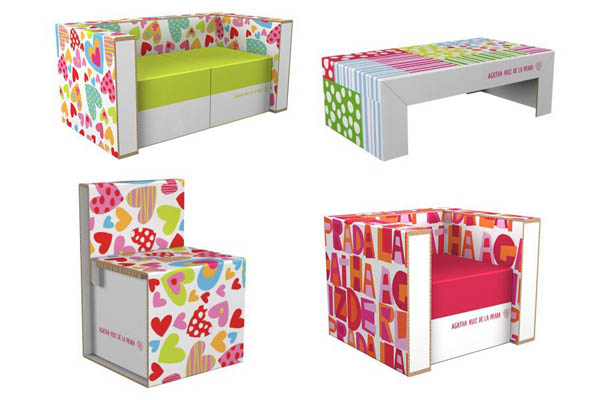 I wonder how would you feel if your furniture was made of cardboard? It is strange as a thought and might think that will be cheaply and ugly. You may be right until you see these projects that will introduce you today.  These cardboard constructions are made with expertise to bear in time, have special design on the surface, and definitely offers color and unique style in any space.
The collection consists of chair, armchair, sofa, table, and even library is the ideal solution for student homes, youthful pop disposal areas and modern aesthetics. Prints and colors that give a ton of joy in the room or even in black with calligraphy for the most romantic. These furniture is a collaboration of designer Agatha Ruiz De La Prada  for  Corvasce company who specializing in construction of cardboard. The projects selected for this collection are typical of the style of the designer and this is what makes the difference.